Earlier people used to sit and turn the pages while reading, whereas now people just scroll down the pages on their computer or mobile screen. Yes we are talking about emergence of e-books. Electronic books are nothing but the traditional paperback books which can be accessed on a computer. EBooks are easy to access and can be read online.
What about you have PDF pages and you wish to read them conveniently same as you do with eBooks. Thus, understanding your concern, in the following pages we shall inform how to create an eBook from PDF files so they can be used freely and conveniently, irrespective of where you are all around the world!
Part 1. Top 5 Best Free PDF to eBook Converter for Mac
If you are a Mac OS users and want to know best PDF to eBook converter as well as which are free PDF to eBook converter also, then just go through the tools enlisted below to give you a comprehensive view about tools and their relevant details such as pros, cons and how to access them.
1. PDFelement Pro
This is the ultimate PDF editor and flexible in creating eBooks from PDF files available in EPUB format. PDFelement Pro (Including macOS 10.13 High Sierra)is one of the best PDF to eBook converter in terms of conversion process as well as having a variety of editing options. With the help of this tool, you can also read PDF as eBook. You can do a lot to your PDF, like editing texts or images, adding sticky notes, annotating and underlining, etc. This software also enables you to create a PDF documents from emails, Google Docs and eBooks formats. Following salient features make this tool the favourite of all.
Pros:
Easy to use conversion from PDF to eBook.
You can Create and edit various PDF task such as charts, watermark, images etc.
Helpful in PDF forms creation.
Convert PDF file into many other formats such as MS Word, PPT, Excel, EPUB, etc.
Mark up as well annotates PDF files.
Splitting or merging PDF files made very easy.
Cons: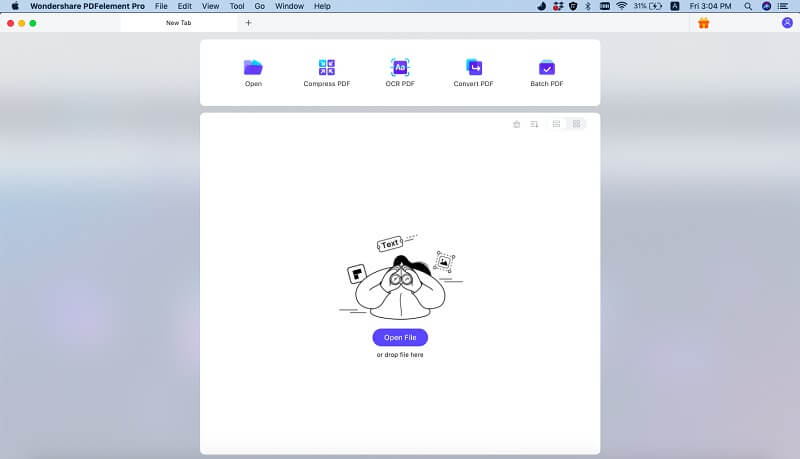 ---
2. Soda PDF
Soda PDF is one of the best PDF to eBook converter software. It is loaded with many great features, and it is very easy to use. It is particularly very famous for its clean user interface, making it the best choice for the users.
Pros:
It has a user-friendly interface.
Choice for selected modules – pay only for what you need!
Clear and easy tutorials available.
Cons:
The pro version is expensive for selected groups.
Setup is manual and difficult to configure.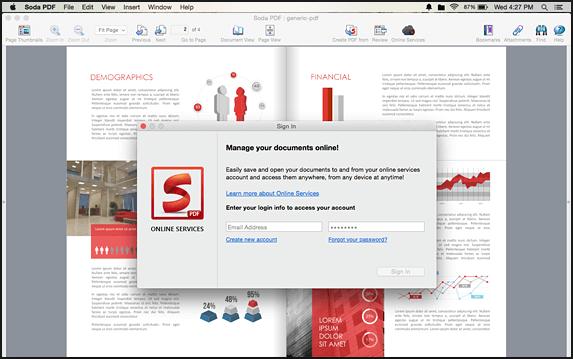 ---
3. Adobe® Acrobat® DC Pro
Adobe is the father of PDF format. The Adobe®Acrobat® DC Pro is the latest program in the PDF section. This new product is added with a touch-enabled user interface and document cloud online service. It is simple to understand the concept of PDF to eBook converter free.
Pros:
Many utilities available for converting PDF.
Easy creating and merging PDFs.
You can Add and remove pages in a PDF before conversion.
Cons:
OCR usually starts up on its own, even if you do not want to edit text.
Replacement of images not possible.
Poor customer support.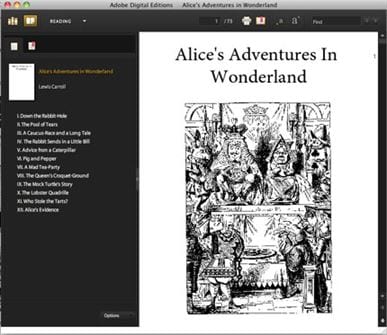 ---
4. Auto kindle eBook converter
Auto kindle eBook converter is more technologies equipped production which will help you to convert PDF to eBook free and is simply denoted as "Kindle-friendly" format for all files. The inputs were guided with kindle reader and the formats are PDF, HTML and CHM. This eBook converter helps you to directly send the converted file to your reader application.
Pros:
You can preview the document with editing and merging flexibilities.
Possibility to incorporate digital signatures.
Cons:
Better producers at similar prices are available.
Customer support does not respond properly.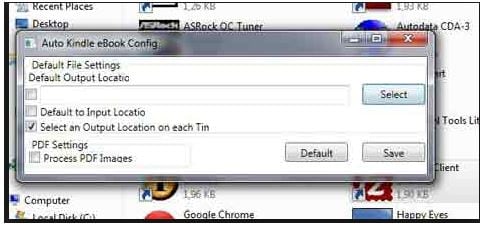 ---
5. Master PDF Editor
With Master PDF Editor you can view, create, and edit PDF documents. It has an easy eBook to PDF converter free and simple interface is plain and simple. Many editing options like setting bookmarks, adding images and attachments, viewing file properties, deleting or adding pages, etc., are available.
Pros:
Runs on reasonable system resources.
Supports JavaScript.
Cons:
Does not support "Drag and drop".
Advanced converting features absent.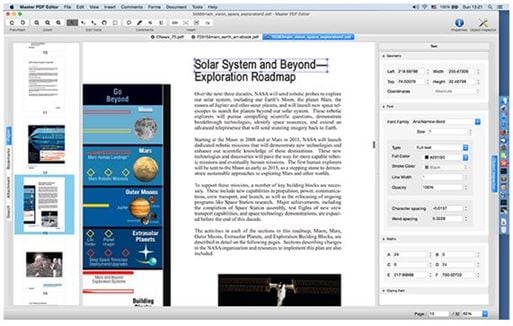 ---
Part 2. Top 5 Best Free PDF to eBook Converter for Windows
Following are the best 5 free PDF to eBook converters for Windows:
1. PDFelement Pro
PDFelement Pro is one of the best tools available for converting, creating and editing your PDF documents into various other formats. It is loaded with a lot of editing features including the EPUB format. Following are the features that make it unique.
Pros:
Create PDF files various from file formats.
Fill up PDF forms easily.
Edit PDF texts, images, watermarks, etc.
Easy marking up and annotating of PDF files.
Splitting and merging of PDF files.
Cons: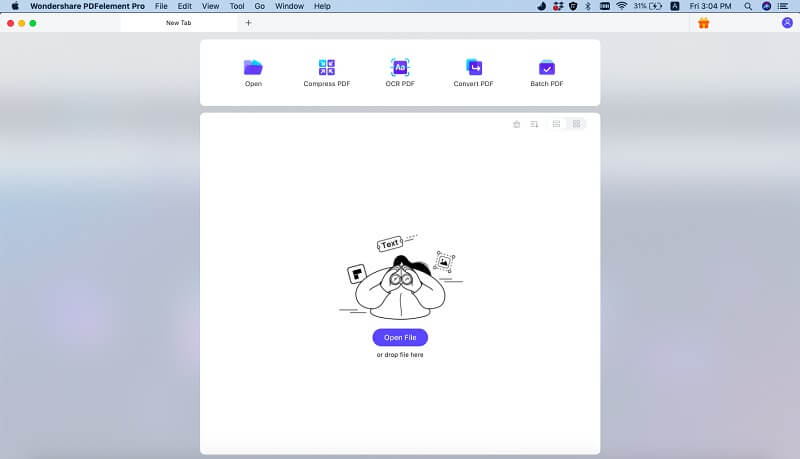 ---
2. Nuance Power PDF Converter
Nuance Power PDF Converter supports easy conversion of PDF files to other formats such Word, Excel, PPT, Plain and Rich Text, etc. Among the editing features, you can add dates, signatures, and a lot more to your PDF documents. Apart from being a regular PDF viewer, Nuance Power PDF is also a PDF editor that edits PDF. It is definitely one of the best PDF converters available for Windows 7, 8 and 10.
Pros:
Allows you to edit, convert and fill PDF forms on your Windows computer.
This software also allows voice notes.
It also enables you to do side by side PDF comparison as you view files.
Cons:
The cost is more expensive.
Can work only with 2 files simultaneously.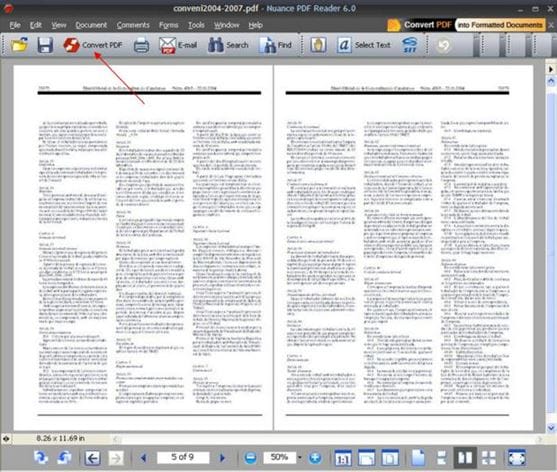 ---
3. Soda PDF Pro+OCR
Soda PDF Pro is also very good software to convert your PDF to eBook format, that too at a low cost like USD 65. This software enables you to view PDFs and also create and convert them to various MS Office formats and EPUB formats.
Pros:
You can track the signature electronically.
You have 300+ formats to create the file.
Cons:
The 3D PDF documents take time.
E-signatures are more risky.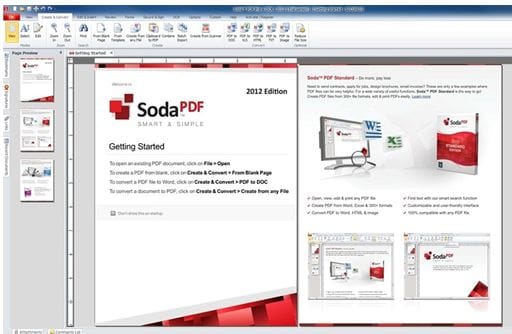 ---
4. Epubsoft EBook Converter
Epubsoft EBook Converter is one of the best PDF to eBook converter software that supports conversion between EPUB, eBook, PDF, MOBI, AZW etc. This software assist in converting one eBook format to another to spread its platform as well as its preview feature enable you to get an idea before making the final conversion.
Pros:
It can perform batch conversion of PDF files (ie. Can convert 50 eBooks in one slot).
The user interface is simple, and it is compatible with Windows 10, 8, 7, Vista or XP and all the later versions.
Cons: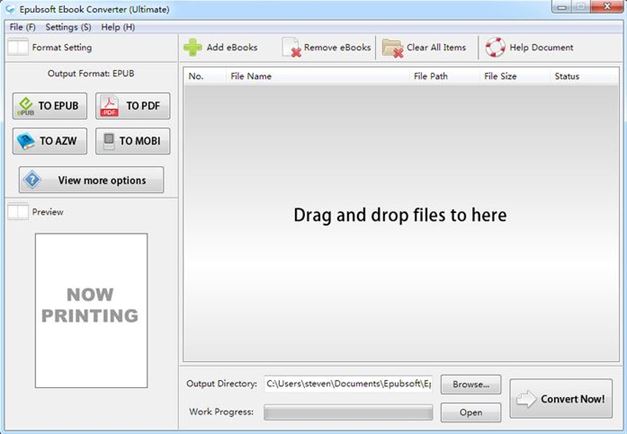 ---
5. Nitro Pro
Nitro Pro is an all-in-one PDF solution. It provides a great platform for carrying out the basic functions on PDF files such as conversion to MS Office formats and other common types of files. Nitro Pro also carries an interesting Outlook plugin feature which synchronizes the conversion function with your Outlook account.
Pros:
Nitro Pro also has the OCR feature, which means you can upload your scanned PDFs and convert them to editable MS office formats.
Other features that make it special are splitting and merging facility and cloud support.
Cons:
You have to update the plugin instantly.
Expensive in cost.