There is no dearth of online PDF Converters these days but the truth is that most of these tools do not support large PDF Files and require the PDF to be compressed before uploading it for conversion. So what does one do with big PDF Files which need to be converted to other formats, especially Excel, as it is? In this article we have it covered for you. We bring to you a PDF to Excel converter for big files that can convert large PDF Files to Excel instantly and supports PDF Files in all sizes. Want to know all about and how to use it? Keep reading!
Converting large PDF Files is not a problem anymore. PDFelement Pro is a big PDF to Excel converter that can import and convert PDF Files irrespective of their size. Also, you can convert your large PDF to Excel or any other high quality file format which the software supports.
How to Convert Big PDF to Excel
Moving on, let us now give you an insight on how to use PDFelement Pro on a Mac to convert big PDF Documents into an Excel File. Follow the step-by-step guidelines given below to easily convert large PDFs into Excel in a hassle free manner:
Step 1. Start use PDFelement Pro big PDF to Excel converter
To begin with, download and install PDFelement Pro on your Mac and launch it to see its main interface. Here, click on "Convert PDF" and proceed to the next step.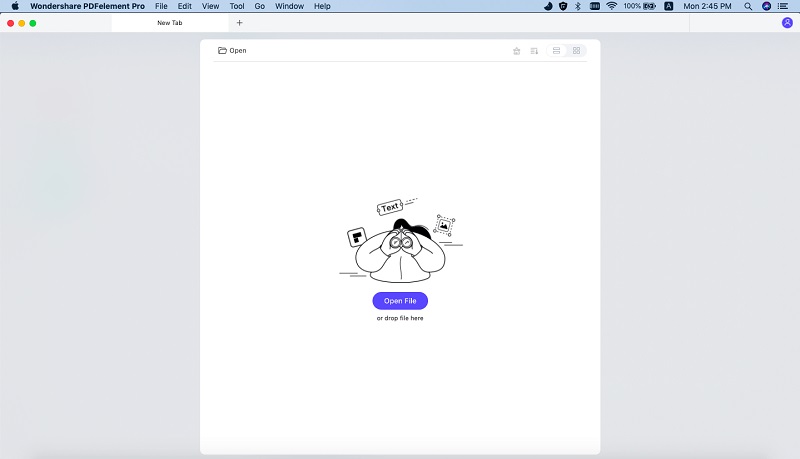 Step 2. Open a large PDF file
Next up, click on the "Open File" button and import the large PDF File which needs to be converted to excel from your Mac by browsing all your folders.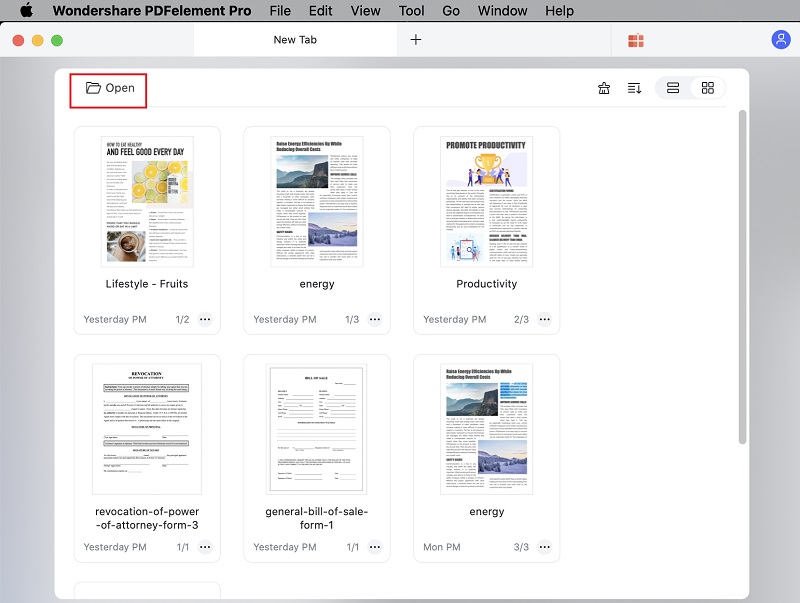 Step 3. Convert PDF to Excel
When the large PDF File is displayed before you, click on "Convert" as shown above and hit "To Excel". You can now change the page range, document language and other settings by clicking on "Options". Finally, hit "Convert" and choose a location to save your converted File to start the process of PDF to Excel conversion.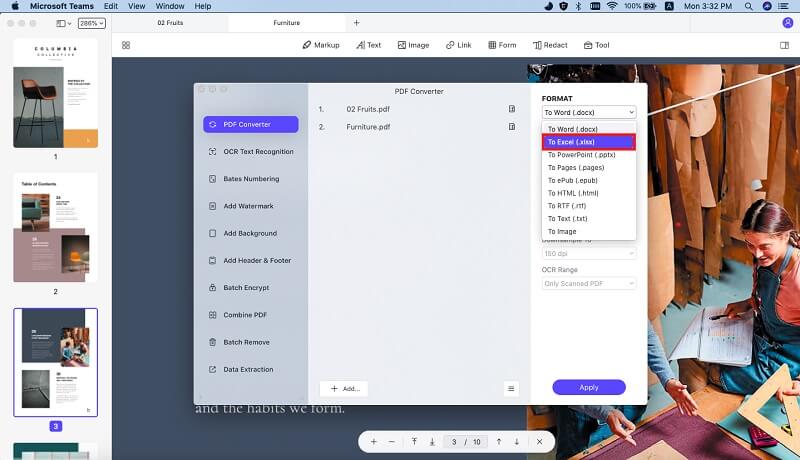 Convert scanned PDF files: In case your large PDF File is a scanned document, all you need to do to convert it to Excel is turn on OCR feature as shown below before clicking on "Convert".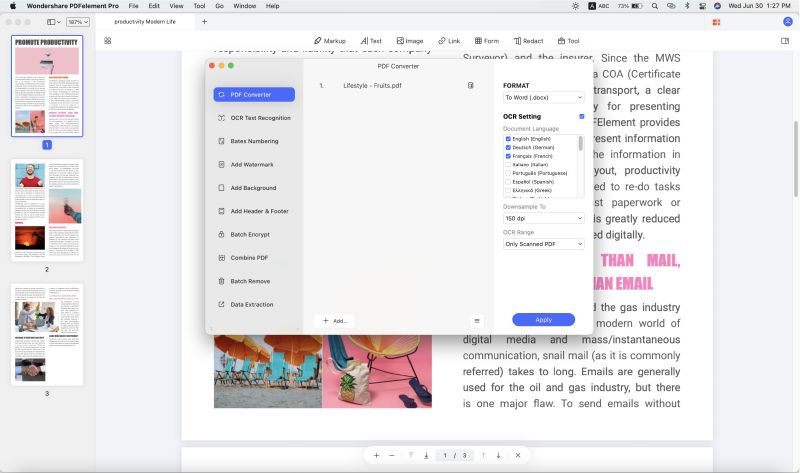 Convert PDF to Excel in Batch: Lastly, if multiple large PDF Files have to be converted to Excel together, select "Batch Process" instead of "Convert PDF" at the main interface. Then hit "Convert"> Click on "Add Files" to import more than one large PDFs >"Convert" and all your big PDF Files will be converted to Excel simultaneously.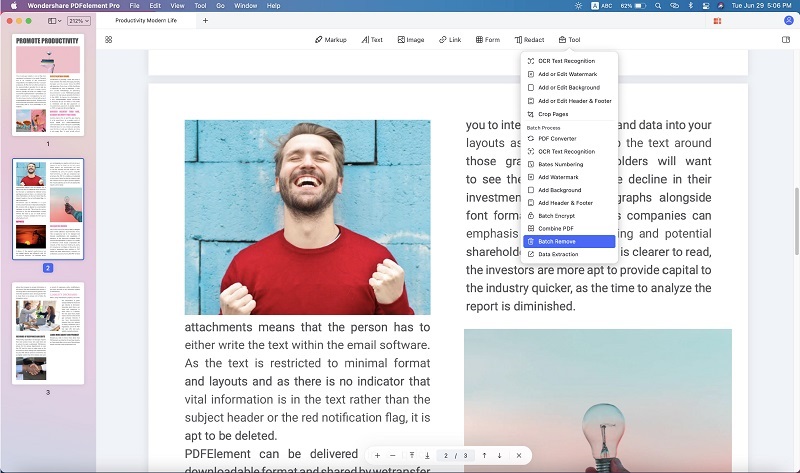 PDFelement Pro is a very reliable and efficient tool to convert large PDF Files to Excel. It does not compress the file before editing/converting it and maintains its data and formatting. We recommend that you download and use this software and also refer it to your friends and family if you find this guide helpful. There is also a full guide that can help you to manage your PDF documents easily.
---
Why Choose PDFelement Pro to Convert Big PDF to Excel
There is more PDFelement Pro can also perform such other functions like managing, organising and editing big PDF Files. The bigger the file, the more the data in it and this software can easily protect all the data before sharing it with others.
Here are a more few things in which PDFelement Pro can assist you:
Convert large/medium/small PDF Files to other file formats without losing data and original for-matting.
Create PDF Files or combine/split them.
Fill PDF Forms or create PDF Form Fields.
Customise PDF Files and organise them be highlighting, indexing, stamping, signing, watermarking, etc.
Password protect PDF to enable secure sharing.