In case you got tired of being limited when you want to convert your files from PDF to Excel extensions, then you are in the right place. This article is meant to offer you an alternative for using it. Many people require batch processing or professional tools for editing their documents rather than simply converting them one at a time. Although PDF2EXCEL is a free online tool that can help you to convert PDF to excel, it does not meet these requirements and you should know there are other programs that could boost your productivity much more than you think. Keep reading if you are looking for a program to take better care of your documents, such as PDFelement Pro.
The Best PDF2EXCEL Alternative
Now that you have decided you need a replacement for PDF2EXCEL free online converter, it's time to get informed over this topic and be aware of the tools that you definitely need in order to have your documents sorted out. PDFelement Pro is the best alternative to PDF2EXCEL converter. This PDF converter allows you not only to convert PDF to Excel within few steps, but also enables you to edit, protect and convert PDF files.
How to Convert PDF to Excel with PDF2EXCEL converter Alternative on Mac
Step 1. Start PDFelement Pro
Firstly, you will have to download and install the program. The installation process should be easy, especially when using a Mac. After installation, you will be able to start the platform and reach the tools you need. Double-click the program icon and wait for the Homepage to appear on your main screen. After this step is complete, you can start working with iSkysoft.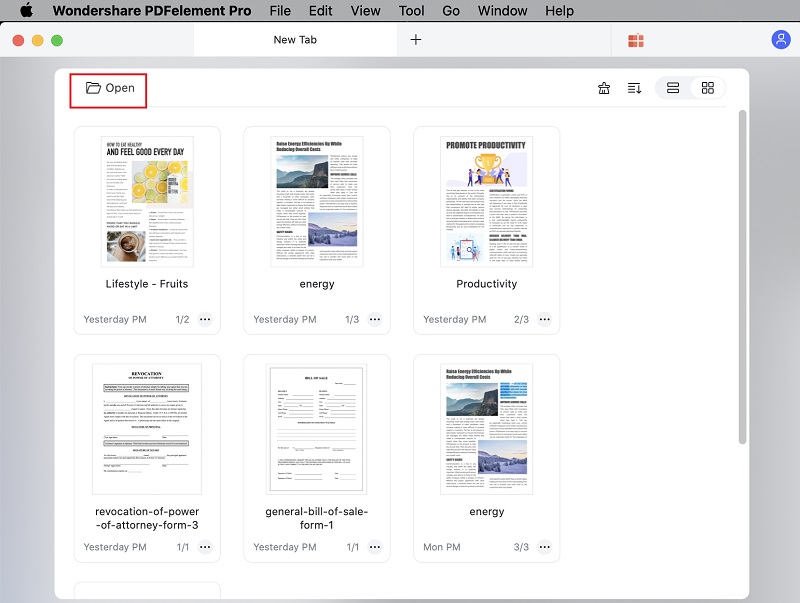 Step 2. Import the PDF files to the PDF to Excel converter
There are multiple variants to import your file to the platform. When you will be seeing the Homepage of iSkysoft there will be a bunch of tiles that show you different options. You need to search for the Convert PDF tile or the Batch Converting one, depending on the needs or requirements you need to fulfil or respect. Instead of clicking the tile, you can simply drag and drop the files you need to convert into the platform of iSkysoft PDF Editor 6 Professional. After you did one of the aforementioned variants, you should see a preview of your document/documents. Once your upload is finished you can start choosing what you want to do next.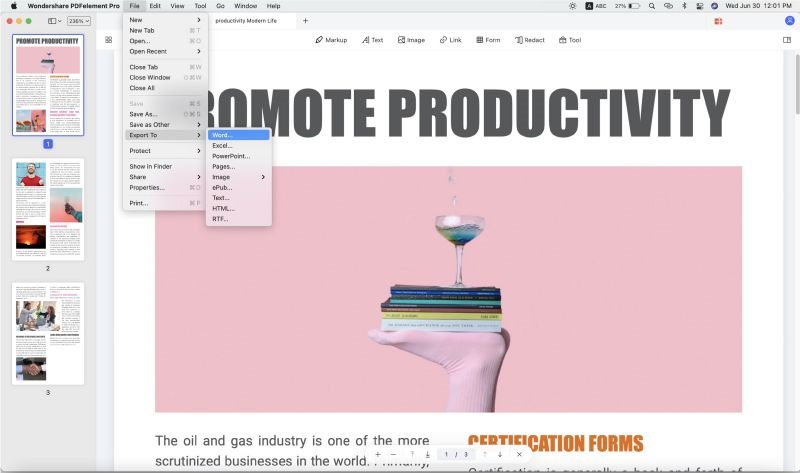 Step 3. Convert PDF to Excel
With iSkysoft converting shouldn't represent a problem. Once you set up the platform and uploaded your files, you should see a menu in the right side of iSkysoft. There you will have two options in separate tabs: Convert and Options. Either one you click, you need to set up the preferences you desire for the outcome document. From the extension to how many pages you want to be converted, you have it all there. After you are done with setting up, complete the conversion by clicking Start Conversion.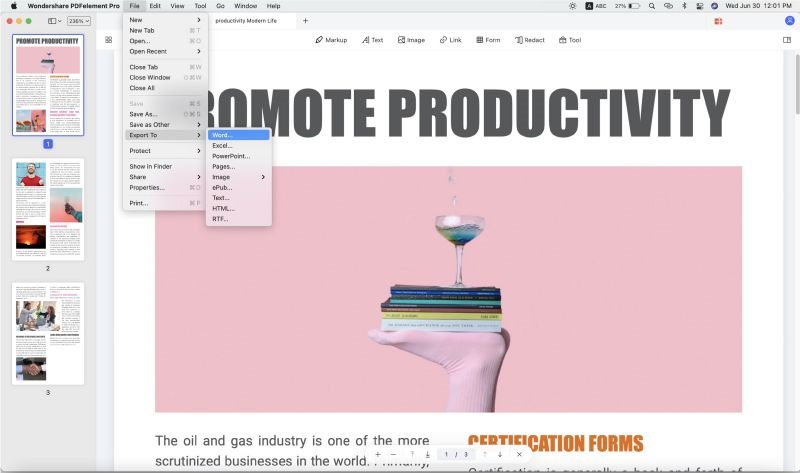 Step 4. Copy PDF data to Excel
Copying data from an Excel to a Form Field PDF is possible too. Click on the "Select" button and then select the data you wanted and right click on it, choose the "Copy" option and then you can easily copy and paste data from PDF to Excel. This alternative to PDF2EXCEL also enables you to extract data from PDF to Excel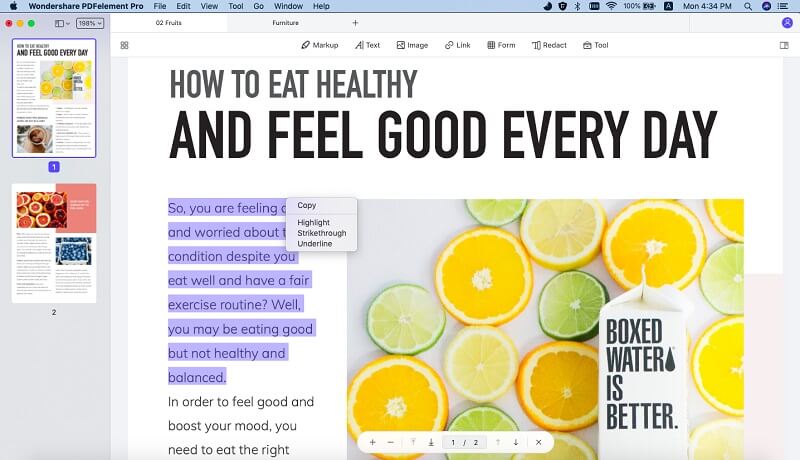 Why Choose PDFelement Pro for Mac as Alternative to PDF2EXCEL converter
Being a person who works with large documents on a daily basis will make it absolutely paramount to edit more documents at once. The conversion between PDF to Excel formats it's not as facile as the others, given the fact that you won't have to lose any information, meaning that quality and rapidity should be the main keywords when you are choosing a program. PDFelement Pro is one of the platforms that can make you forget about all the problems you encountered with PDF2EXCEL online converter. With iSkysoft you can:
Edit PDFs
This feature allows users to edit both text and image in a PDF. More than that, you can edit entire pages from the PDF by combining or splitting them. You can extract or insert information from different pages. iSkysoft also has a OCR scanning for PDF files option.
Mark-up PDFs
Marking up and signing is possible too. In case you need to add a signature to multiple documents or simply have an idea and you don't want to forget it use the Annotate or Stamp tool the program offers and your document will be edited instantly without losing any kind of information.
Convert PDFs
Converting PDFs can be done to any other kind of format you may think of, not only Excel. Think about what variants of the document you need and simply convert it to the desired format. You can create a PDF from scratch or even fill in PDF forms.
Organize PDFs
Bookmarking, numbering or user permissions are no longer an issue with PDF files either. Controlling changes for documents with passwords can be extremely helpful in a business with more than one single team member.