How can I add watermark to PDF documents to protect copyright information? If you create several versions of a PDF document, you might want to add a Draft or Confidential watermark in the background of the original text for special purpose. You are able to add digital watermark and image watermark to PDF documents or files. Below we will show you the easiest way on how to add watermark to PDF on Mac (macOS 10.14 Mojave).
Part 1: The Best Way to Add Watermark to PDF on Mac (macOS 10.14 included)
What Is a Watermarked PDF File: A watermarked PDF file contains a digital watermark that protects your personal & confidential documents from being illegally copied by others. A watermark can be in the form of a text, image, date, signature, logo, or page number - that appears more likely as a stamp. You can even add multiple watermarks on a single PDF page (like the front cover or last page), watermark the entire PDF file or even watermark only a range of pages. Overall, it signifies that you're the sole owner of your document.
iSkysoft PDF Editor 6 Professional for Mac (or iSkysoft PDF Editor 6 Professional for Windows) is a professional PDF editor, which will provides you the easiest way to add watermark to PDF files. With the help of this PDF editor, you can easily add image watermark to PDF documents, you can also choose to add text watermark to a PDF with ease.
Steps to Insert Watermark in PDF Documents on Mac (macOS Mojave 10.14)
Below is a step by step guide to show how you can insert watermark in PDF documents on your computer without any hassle.
Step 1. Run the PDF Watermark Creator and Import Your PDF File
First run the PDF Watermark software, then import your PDF document into the program.
For Mac OS X users: Open the "Edit" menu first. Then click on the "Watermark" button and select the "Add" option.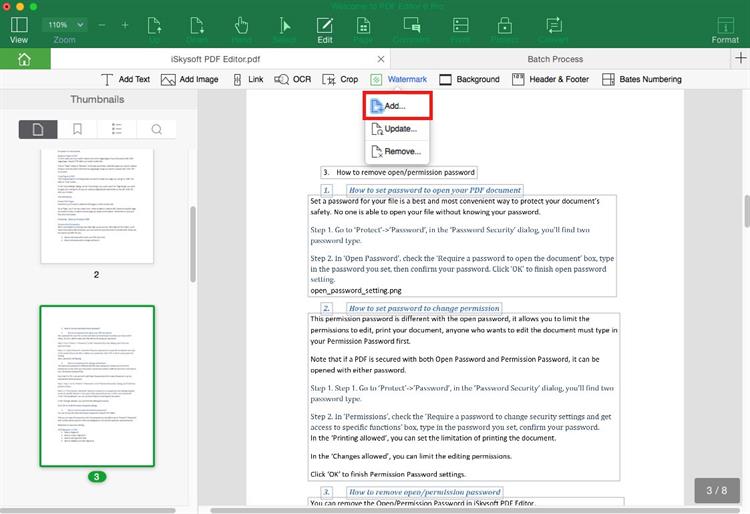 For Windows users:
Click on the "Watermark" button under the "Edit" tap. Then select the option "New Watermark".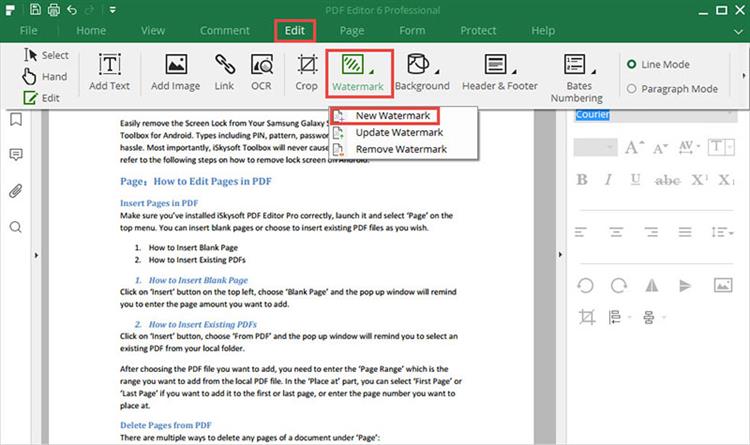 Step 2. Set PDF Watermark
On the right side of the main interface, choose the type of the watermark and configure the setting of the watermark. You can also rotate or set the opacity of the PDF watermark.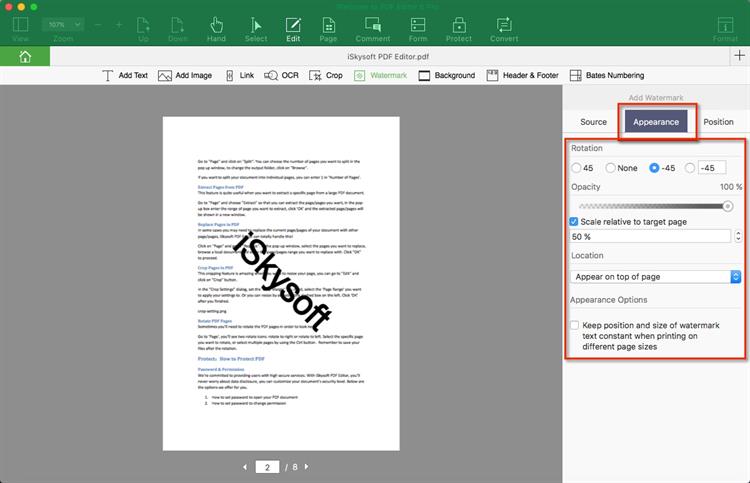 Step 3. Apply Watermark to PDF Files
When the setting is done, click the "Add" button for adding watermarks to PDF now. That's it. It's so easy to add PDF watermark into several PDF documents. In seconds, you can see the watermark shown on the page of the PDF. This is how to create watermark on PDF files.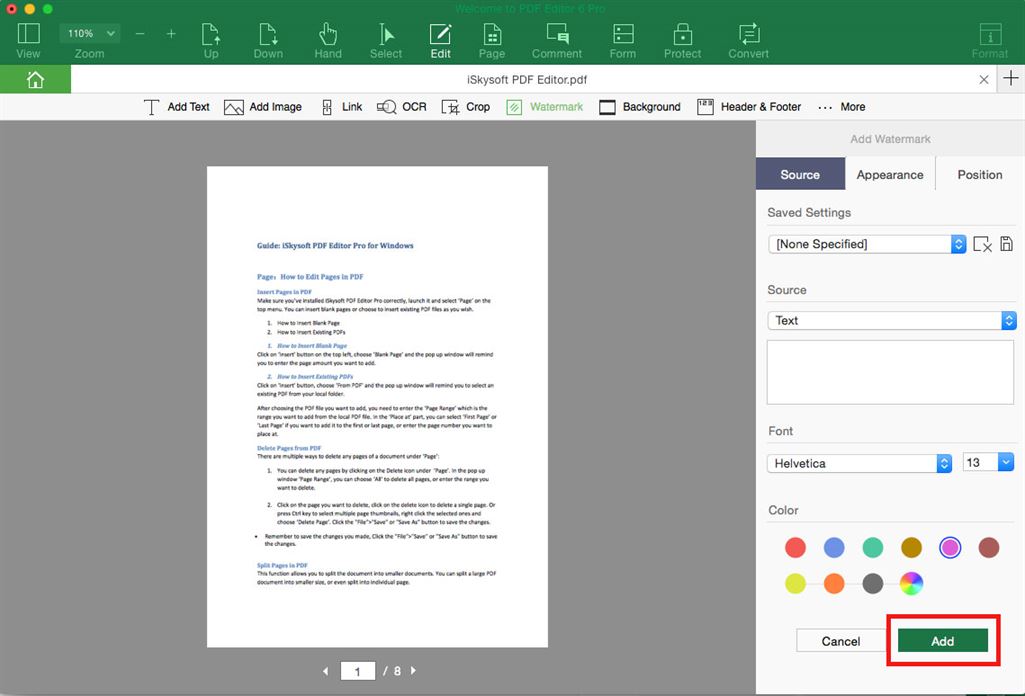 Step 4. Add Image Watermark on PDF Page
On the "Add Watermark" panel, you can choose to add image watermark. The main step is like the above step.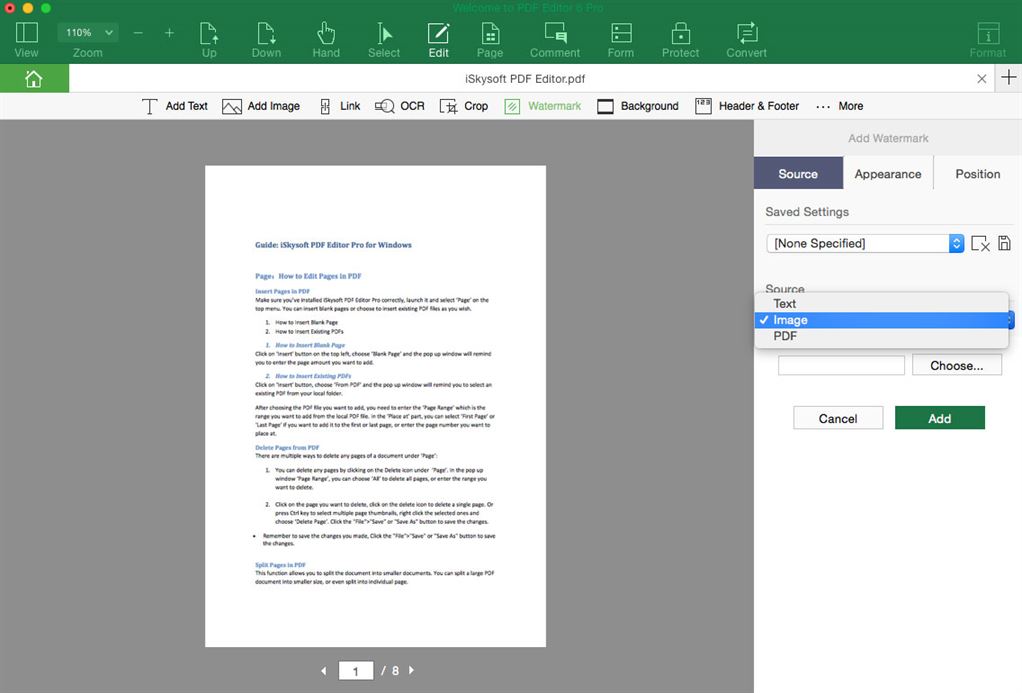 To add watermark to PDF, you need an editing tool such as iSkysoft PDF Editor 6 Professional for Mac (or iSkysoft PDF Editor 6 Professional for Windows). iSkysoft PDF Editor 6 Professional is designed professionally as an user-friendly application and comes with many amazing features: that will allow you to edit PDF documents just as you would do with a word processor. The feature to watermark a PDF is just one of the many options available. This PDF watermark for Mac (macOS High Sierra) tool also allows the encryption of PDFs with password; the creation and conversion of PDF files from Excel, Word & PowerPoint as well as to easily add markups and annotations to PDF documents.
Key features of This PDF Editor:
Watermark a PDF with text or image, and provide options to customize the watermark.
Edit PDF and fill out PDF forms just as you would do with a word processor.
Enables you to encrypt PDF with password, and decrypt secured PDF easily.
Convert PDF files to Word, Excel, PowerPoint, EPUB, HTML and other files.
Create PDF from Webpages, Text files, HTML and more.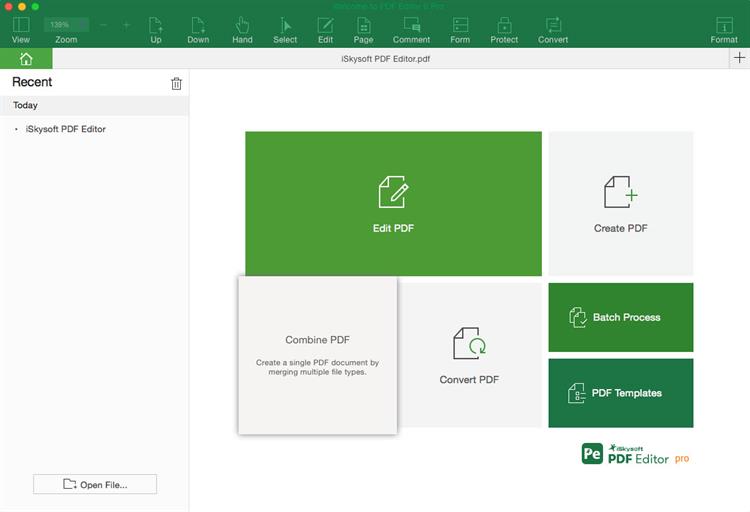 Part 2: Top 3 Free Online PDF Watermark Creator
You also can find some free online PDF watermark creator from the Internet. These online tools allow you to upload your PDF file to the site and customize the watermark directly without download any applications. Here are top three online PDF watermark creators that I recommend to you. Those 3 online tools will help you to watermark PDF online with ease.
#1: PDFaid Watermark Creator
PDFaid Watermark Creator is an online tool that enables you to add watermark to PDF online for totally free. After uploading your PDF file to pdfaid.com, you can start to type the watermark text and customize the font, size, position and other elements of your watermark. It is easy-to-use but with the limitation on the file size at 20MB and will come with PDFaid logo.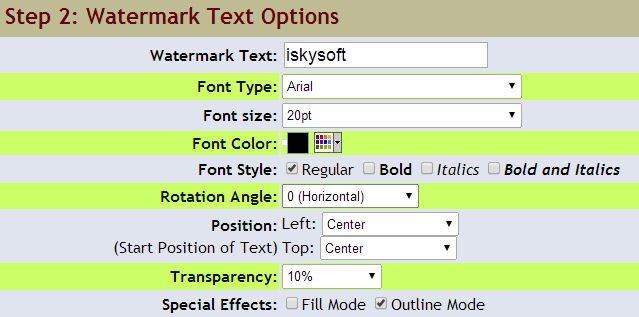 #2: Watermark-images.com PDF Watermark
This online PDF watermark creator is also a simple tool to add watermark to PDF online directly. You can also get options to personalize font type, font size, font color, font style and position of the watermark text. However, you cannot preview your watermark before you download it. And if you want more features on watermark, you have to go to the paid version.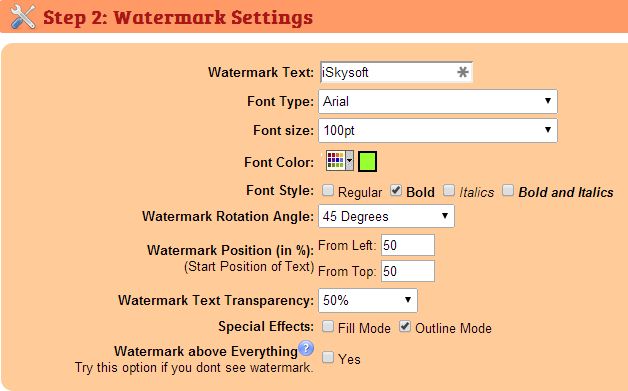 #3: VeryPDF Free PDF Stamp Online
The VeryPDF online watermark tool also provides you a convenient way to watermark PDF online as you want. You can upload your PDF file or enter the URL for the file to add watermark but you have to keep the file size within 10 MB. And you can get specified options for the watermark position but cannot customize the position as the above two tools. The watermarked PDF file can be directly downloaded to your local folder.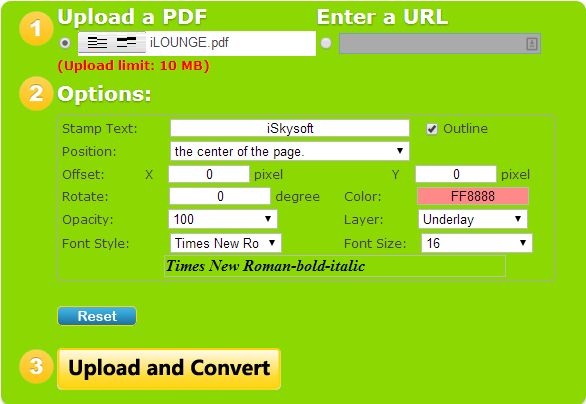 Choose the Right PDF Watermark Creator that is Best for You
Choose the Right PDF Watermark Creator

to Edit Your PDF Easily

PDFaid Watermark Creator
Watermark-images.com PDF Watermark
VeryPDF Free PDF Stamp Online

iSkysoft PDF Editor 6 Professional

Add text watermark to PDF

Add image watermark to PDF

---
---
---

Custmoize text watermark

Preview PDF watermark

---
---
---

PDF file size limitation

20 MB
Unlimited
10 MB
Unlimited

Edit PDF

---
---
---