If you look at most of the desktop accounting options available today, you will find that they are mainly Windows applications. It is quite difficult to get advanced and full-featured accounting tools for the Mac. It is with this in mind that we have decided to bring you the 5 best accounting software for Mac available today. Even when you have a Mac, you still need to do your accounts, and you do not need to rely on online solutions, especially if you really want your accounts secured. These applications can be downloaded to your Mac and securely installed so you do your accounts in peace. They can also be integrated with payment gateways, credit card companies and banks. If you want to manage your PDF documents, you can try to use PDFelement Pro .
Part 1. Top 5 Accounting Software for Mac (macOS 10.15 Catalina included)
#1. AccountEdge
AccountEdge is a Mac accounting software that was first launched in Australia, but has soon spread to America and is quite popular among Mac users. It has commission tracking, tax preparation, inventory system and a lot more. It is suited for all types of businesses and has a relatively simple user interface.
Pros:
It offers many other features apart from basic accounting.
The user interface is simple allowing you to use the robust feature with minimum challenges.
Integrates with Shopify for those who would love to use it for their online businesses accounting.
Cons:
It still needs a lot more development for wider acceptance among accountants.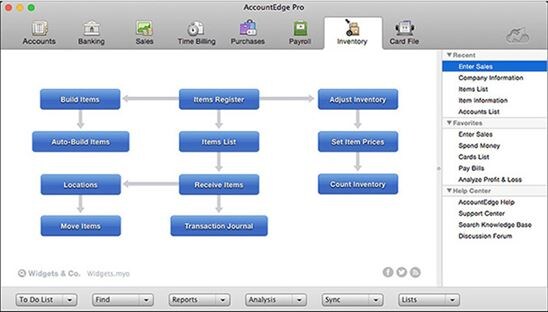 ---
#2. AcctVantage ERP
AcctVantage ERP has been said to be the native accounting tool for Macintosh. In the business world, this is not often seen. They have made accounting clean and simple for Mac users. It offers more than just accounting since it can be used for resource planning. You can see your current and future financial health when you use this tool properly.
Pros:
It can be used to plan resources apart from just doing simple accounting.
It is robust, but clean and simple to use.
Cons:
The company does not publish he price of this tool so you do not know how much you will pay unless you contact them directly.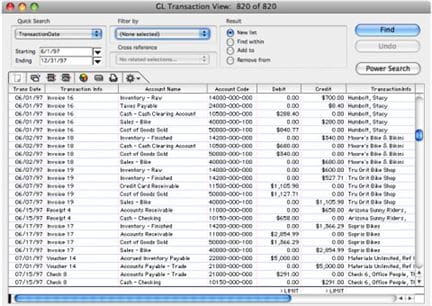 ---
#3. Gnucash
Gnucash is a free, open source accounting software for Mac that has very good features. It has been around for more than 20 years, and gets updates after every three months. This gives you the latest when it comes to accounting technology. It is quite difficult to learn and not suited for novice accountants.
Pros:
It is free and open source so it saves you money.
Despite being free, it comes with very powerful features.
Gets frequent updates so it has the latest features when it comes to accounting software.
Cons:
The tool has a steep learning curve and is best used by professional accountants.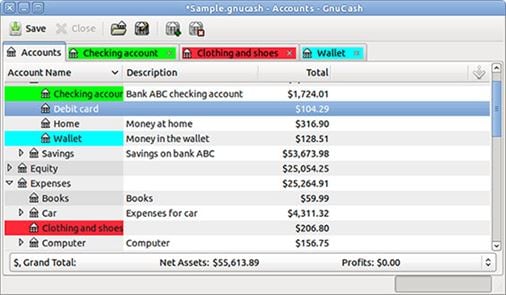 ---
#4. MoneyWorks
MoneyWorks is a robust accounting tool for Mac that is best suited for companies that operate in different countries and have to use different currencies. It has four different versions and you get to choose that which works best for you. The interface across all versions is the same so it does not require learning each separately. Pros:
It works with several different currencies at the same time.
It is quite robust with advanced accounting features.
Cons:
It also has a steep learning curve, but once you get how to use it, you can work with any of the four different versions.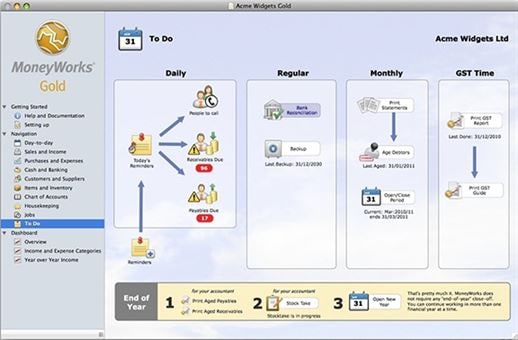 ---
#5. QuickBooks for Mac
Intuit has produced a version of QuickBooks that is specifically targeted at Mac users. It can integrate with iCal for easy management of your contacts. If you do not like using Excel, you can export the accounting information to Numbers. Apart from these small differences, the Mac version operates just like the Windows version, which means you do not have to start learning how to use it all over again.
Pros:
It is one of the most advanced accounting tools in the world.
No need for further training if you already know how to use the Windows version.
Cons:
It is quite pricey for most small businesses.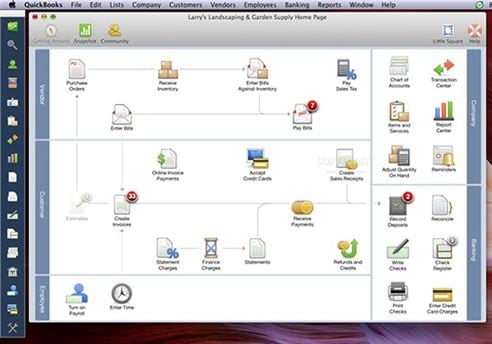 ---
Part 2. The Best PDF Software for Accounting on Mac
PDFelement Pro can now be used to carry out some of the basic accounting functions for your company. This PDF editor tool can be the best small business accounting software for macOS 10.15 Catalina. The forms fields can take accounting functions and formula to help you come up with accounting templates to be used when needed. The functions will work just like they do when you use Excel for your accounting purposes. Once the form fields have been properly formulated, you simply add your financial data and the accounting will be done automatically.
The main features of PDFelement Pro:
Create and Convert PDF – You can now create new PDF documents from a blank screen. You can also convert other documents to and from PDF.
PDF Forms – create your custom forms using this tool In this case, you can create specific accounting forms.
Caculation Order - With this funciton you can easily define the caculation order of the PDF form field.
Digital signature – you can now add a digital signature to your work. This will help protect your creations from being exploited.
Edit & OCR PDF – This is one way of turning printed documents into digital format. Simply scan them into PDF mages and the OCR will turn them into digital text.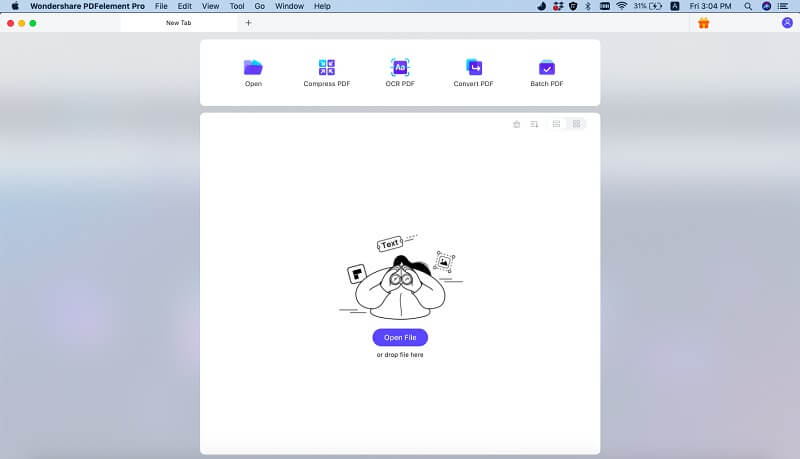 People who own Mac computers have had slim pickings when it comes to choosing accounting software for macOS 10.15 Catalina. The solutions above are some of the best available and you should try them out. Although many people are looking to do their accounting on the cloud, there are those who want to do their accounting on their Macs and these are the best solutions. Alternately, you can use PDFelement Pro to create accounting forms like those found in Excel. It is a great PDF editor and you can convert your forms into PDF at the very end.