"Is there a reliable PDF reader for Mac (macOS 10.14 included) to read PDF files on Mac?" For Mac users, there are flexible choice for PDF reader, including Adobe Reader for Mac and Preview. But if you want a better PDF reading experience, you need to get help from a powerful PDF program. For this reason, here we help you to pick up top 12 free PDF reader for Mac including PDFelement Pro for Mac (compatible with macOS Mojave, High Sierra, Sierra, and El Capitan) that offer more features than reading PDF.
Part 1: Top 12 Best PDF Reader for Mac (macOS 10.14 Mojave included)
1. PDFelement Pro - The Best Alternative PDF Reader for Mac to Adobe Acrobat Reader
PDFelement Pro for Mac is a professional PDF editor which can also play the role of best Mac PDF reader and editor. This best PDF App for macOS Mojave (macOS 10.14) provides you full functions for PDF editing when you need for better reading PDF on Mac (macOS 10.14 Mojave, 10.13 High Sierra, 10.12 Sierra and 10.11 El Capitan included), such as add text, images, bookmarks, etc. to PDF. In addition, a user can also highlight text, underline, use strike-through features on the text and crop PDF pages on Mac. Watermarks can also be used to protect your PDF files on Mac OS X. Even you can edit and convert scanned PDF with PDFelement Pro. (And PDFelement Pro for Windows is also available.)
Key Features of This PDF Reader for Macbook:
Add, delete or edit texts, images, graphics, links, watermarks, etc. in PDF
Convert PDF to Word, and other formats and create PDF from Webpages, images, and text files
Quickly mark up and annotate PDF with various PDF annotation tools
Combine or split PDF and fully control PDf pages, easily fill out PDF forms
Edit and convert scanned or image-based PDF with OCR features
Add watermark, password, signature to PDF documents easily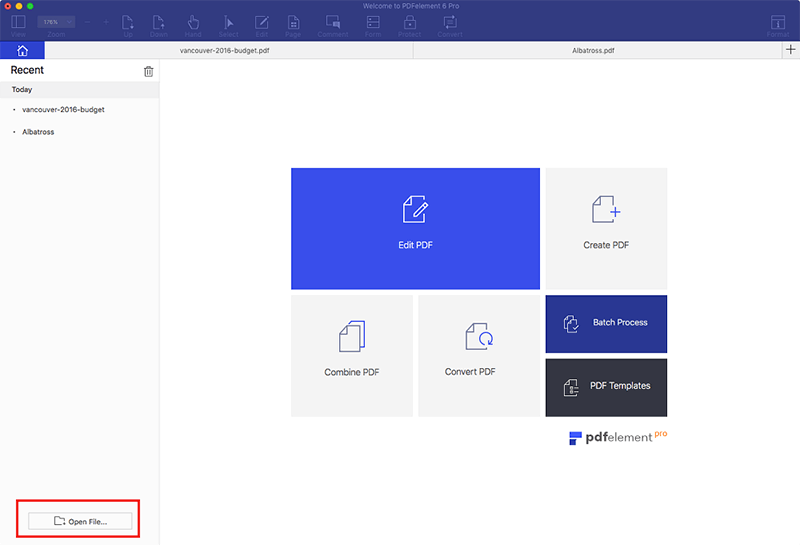 2. Adobe Reader for Mac - A Widely Used Free PDF Reader
You can free download Adobe Reader for Mac and set it as your default PDF reader on Mac. For many Adobe Reader for Mac is the industry standard, the one that should be chosen over all others. However, while Adobe remains a superb product, and one that is constantly updated and improved, there are those who believe one of the many rivals listed here may do the job just as well, and without the necessary licensing agreements.
Key Features:
Fast and easy to use
Established platform worldwide
The industry standard
Well developed and supported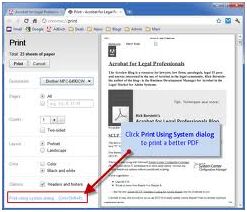 3. Skim - A Popular and Well-developed PDF Reader for Mac
Skim is especially useful for scientific use, but can be used to view any document of this type. This free PDF reader software is designed to be customizable for individual use, and is handy for notes and previews. The reason why Skim is one of the most popular options is easy to see, as it is visually much more impressive than many of its rivals.
Key Features:
Single swipe highlight mode for easy use
A magnification tool
AppleScript support
Previewing internal links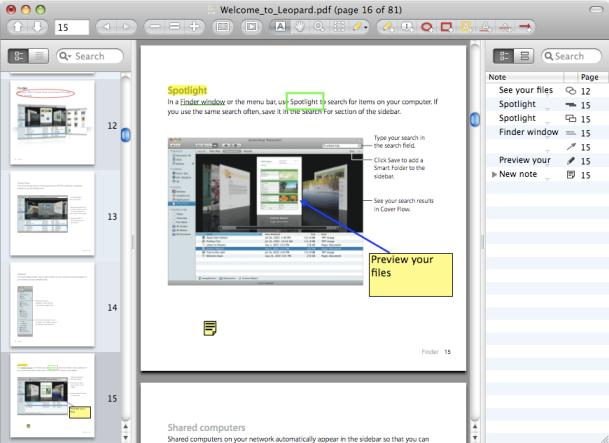 4. Free PDF Reader - A Simple to Use Mac PDF Rreader
Another very popular Free PDF Reader for Mac and one with many excellent features, Free PDF Reader is designed to be easy to navigate, powerful and simple to use. The software claims to have 150million users, which indicates a tried and tested package, and offers some impressive features including:
Key Features:
Multi document viewing feature
Rotate and Zoom facility
Exporting and converting
Advanced printing options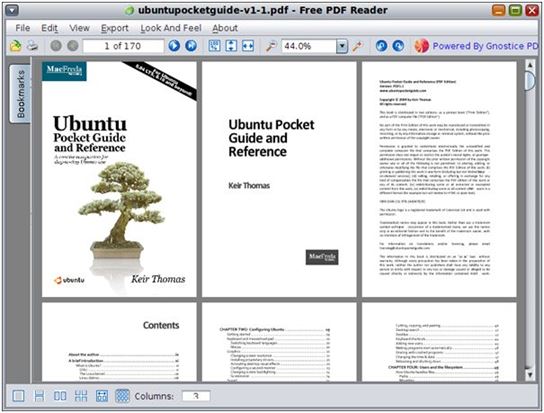 5. Haihaisoft Reader for Mac - A Small Size Free PDF Reader for Mac
One of the notable features of Haihaisoft for Mac is its small download size; this light PDF Reader for Mac takes only 3MB, which is considerably less than the standard Adobe Reader (see below). The package covers a wide range of languages and is designed for ease of use, while it is also well supported and has been developed for use on a number of platforms. Interesting features include:
Key Features:
Instant launch time
No background net connection for added security
Opens all PDF documents
Read protect with DRM-X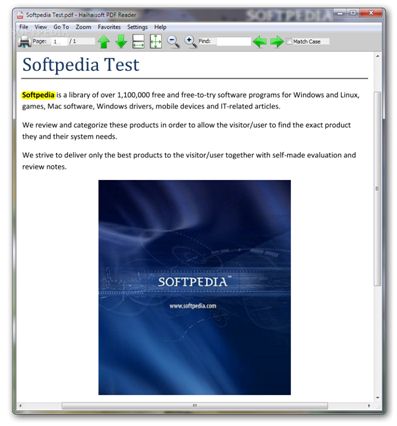 6. PDFSam - A New Free PDF Reader for Mac
An interesting addition to the ranks of PDF readers, PDFSam is a relatively new release that has met with mixed responses. This free PDF reader for Mac is designed for splitting and merging documents, hence 'SAM'. Said to be quick and easy to use, there have also been reports of teething problems, and it is a lightly supported if promising concept.
Key Features:
Split and Merge – (SAM)
Extract sections as separate PDF
Reorder pages where needed
Compose documents by dragging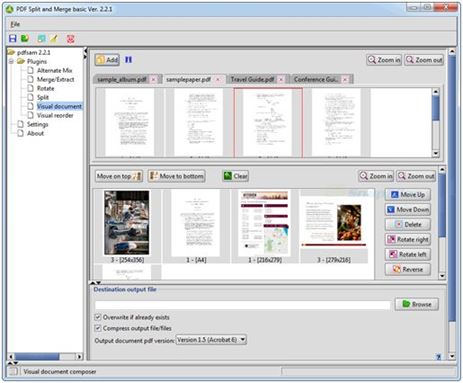 7. PDF Info - An Easy-to-use Free PDF Reader
PDF Info is specifically designed for viewing information stored in PDF documents, rather than actually creating new ones. While it is limited in its operation, it is easy to use and designed in a basic and uncluttered style.
Key Features:
Easy to install and use
Quick operation
View info in PDF
Very small download size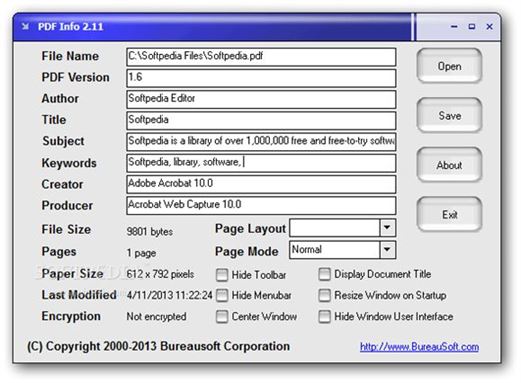 8. Read Right - A Flexible Free PDF Reader
Read Right is a clever product, designed to tackle the increasing numbers of smaller notebook type laptops that are popular nowadays. The main feature is that it automatically rotates the screen to fit – book style – on a handheld device, making it much more convenient to use.
Key Features:
Multiple navigation options
Zoom control for expansion
Possible white on black text option for readers
Returns to the same page after interruption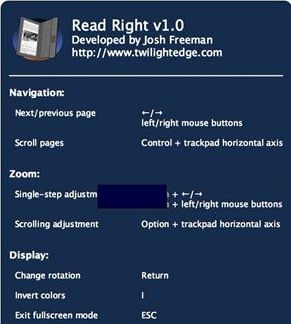 9. Open Office 3 - A Versatile Free PDF Reader
The latest version of the popular and very versatile Open Office PDF reader is designed to read PDF files on Mac by all users, business and otherwise, and continues where earlier versions left off with an impressive array of features. Improved and refined, it continues to be one of the leading free PDF readers for the Mac.
Key Features:
Import Microsoft Office files
Excellent note taking features
Chart producing capability
Spreadsheet sharing option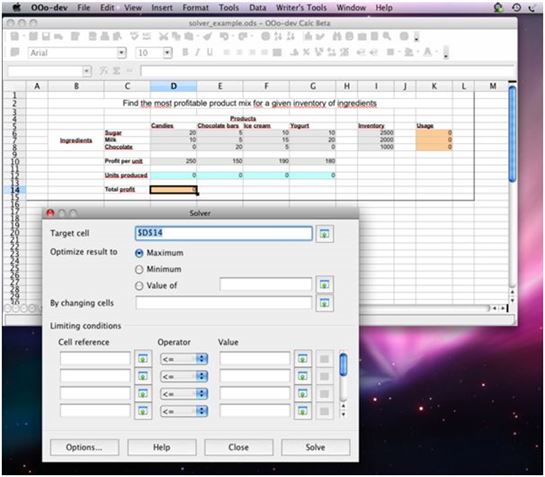 10. PDF Lab - A Well-developed Free PDF Reader
Designed to facilitate the manipulation of documents, PDF Lab is a well-developed and tried and tested platform that is popular with a variety of users. A clean, easy to navigate user screen makes for pleasant viewing, and it appears to work as efficiently as any rivals.
Key Features:
Insert images and blank pages
Create new PDFs
Split documents into many parts
Encrypt documents for security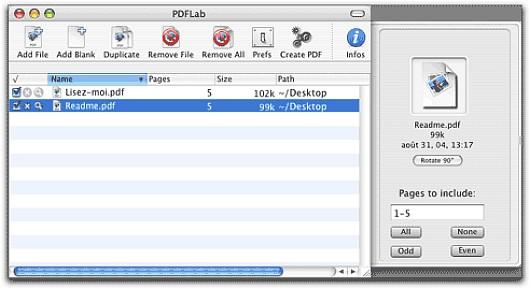 11. Formulate Pro - A Simple Free PDF Reader
A simple to use and popular program, Formulate Pro is not one that is teeming with great features, but is a basic and effective tool for amending documents. Not designed for creation of PDFs, it may be limited in its usage, but what it does is done in a neat and effective fashion.
Key Features:
Open and edit existing PDF
Add graphics and other images
Write using the mouse
Print out PDF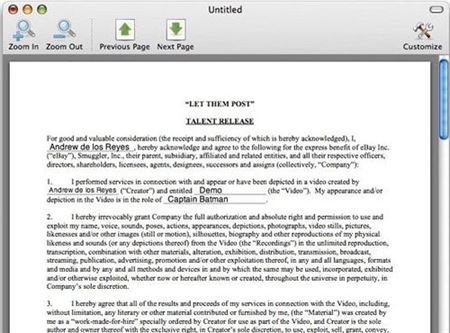 12. PDFView - An Impressive Free PDF Reader
PDFView offers a range of impressive features from a compact and easy to install and use package. It comes highly recommended by many users, and is a great way of reading PDF documents. The problem is that it is no longer being developed, hence it is not going to be chosen by anyone looking for as full time PDF reader.
Key Features:
Has many customizable settings
Open a document to fit maximum screen size
Zoom in and out on PDF
More feature than Preview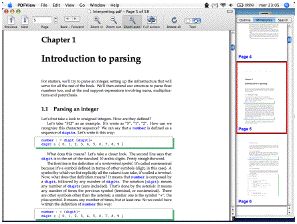 Part 2: Troubleshooting on Opening and Reading PDF in macOS X
Many people experience problems when opening or reading PDF on Mac, and for a variety of reasons. However, often the problem is quite an easy one to solve, and may take just a matter of minutes. Here are the three main reasons why you may have a problem reading a PDF on Mac, and what you can do to solve the problem.
Question 1. Your Web Browser needs Updating
Solution: This is one of the most common problems that can limit reading PDF. Software is improved across time, and this applies to web browsers as with all other factors. However, not all browsers update automatically, and it could be that yours needs a manual update. Some may be updated by running a standard software update, but others may require your instructions through the menu. Try updating your browser before anything else, as it is quite likely to be the problem.
Question 2. Your Browser is not Compatible
Solution: This depends upon the operating system that your Mac is running, and can present quite a problem in some cases. If you are running OS 10.5 x, as many are, you will find that the later versions of Safari, for example, are non-compatible with your operating system. This will lead to you being unable to open PDF's as well as a number of other problems. It is recommended that users with this OS try Firefox as that may solve the problem.
Question 2. Check the Adobe Reader Plug-in
Solution: This is a curious problem, but one that affects many users. If you are opening your PDF with Adobe Reader, the Adobe Reader Plug-in can be problematic, especially if it is an automatic launch when you enter your browser. The trick is to delete the plug-in; note, just the plug in, not Adobe Reader itself. Try using Adobe Reader as a stand-alone programme, rather than having it run within your browser, and the problem should be solved. Note also that, should this prove not to be the answer, the plug-in can be reinstalled easily if necessary.
Part 3: Which Free PDF Reader for Mac Is Best for You?