Your PDF document may contain some personal data that you wouldn't like to be accessed others, (Bank account details, contact, email, social security number and more).Before you can share it with anyone, you should ensure that you are protected and that the PDF document can't be traced back to you. This is simple if you know how to white out text in PDF.
White Out PDF in Adobe
This refers to the process of obscuring private information on PDF documents so that they can't be viewed or accessed by others. It's also known as PDF redaction. The PDF white out tools are mostly available on advanced PDF editors, Adobe Acrobat Professional being one of them. A good number of PDF users have shared that the white out PDF with Adobe aren't perfect, and we have outlined everything that you would like to know about Adobe alternative to white out text in PDF.
---
How to White Out PDF without Adobe
PDFelement Pro for Mac - The Best Way to White out PDF Files
PDFelement Pro provides you with the best way to permanently white out your PDF documents and better and cheaper that Adobe. The program is designed for avid PDF users and businesses/ organizations. Once redaction is applied, it can't be revoked and the redacted texts, images or pages can never be retrieved by anyone. This means that you will distribute your PDF documents with confidence.
The software comes with all the tools for manipulating your PDF documents. You can create, edit, markup, convert, share PDF and do so much more. PDF redaction is just one of the multiple ways for enhancing your documents security. Others include adding passwords to restrict anyone from viewing or editing your files, placing custom stamps on PDF to clarify your authority, and using digital signatures with personalized handwriting or image signature.
More Features of PDFelement Pro:
PDFelement Pro comes with advanced PDF editing tools that give you full control over PDFs.
This tool allows you to white Out on PDFs without Adobe.
You can convert PDF documents to all the popular business formats, (Word, Excel, EPUB, HTML and more).
The software lets you share files through email, Dropbox or by printing them out within the program.
Users can create, fill and edit both the interactive and non-interactive forms.
The OCR feature lets you edit, convert, copy and search scanned PDF documents.
---
Steps to While Out PDF Texts
Step 1. Launch the Program
Download PDFelement Pro from the web and drag the installation file to "Applications." It will take a few seconds for the software to be successfully installed on your Mac, and then you can launch it.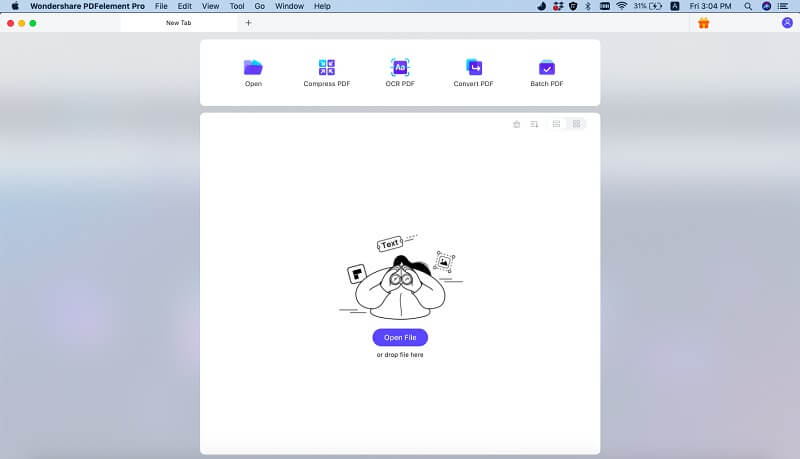 Step 2. Import PDF Documents
After launching the program on your Mac, click on "Open File" button. The software will then open the folder with all your PDF files. Identify the PDF file that you would like to redact and click "Open" in order to upload it to the program.
Alternatively, you can click on any blank space on the software and then drag and drop the PDF file to the program's interface. It will be uploaded immediately.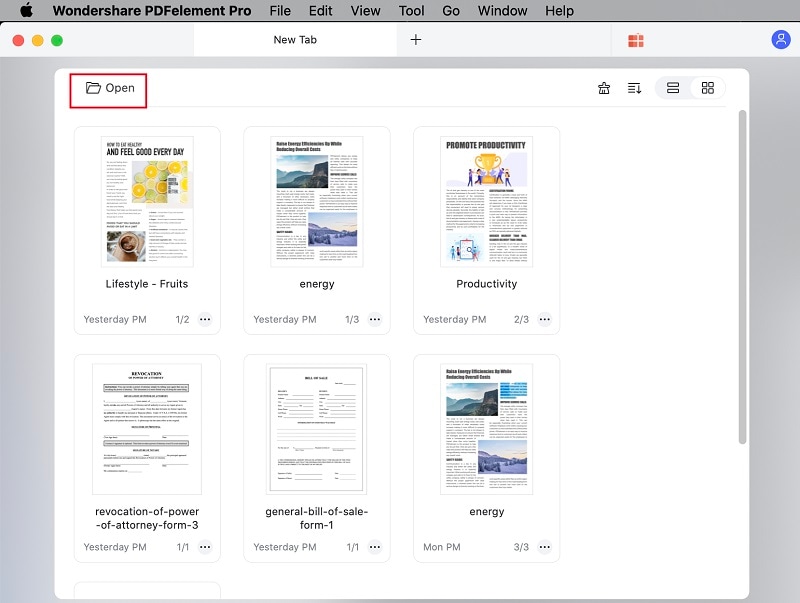 Step 3. Start Whiting Out PDF
Open the "Protect" menu and click on the "Redact" button. And then click on the "Text & Image," or "Pages" button in order to select the text field or page for redaction. Custom the redaction field with texts or color of your preference to mark the redaction.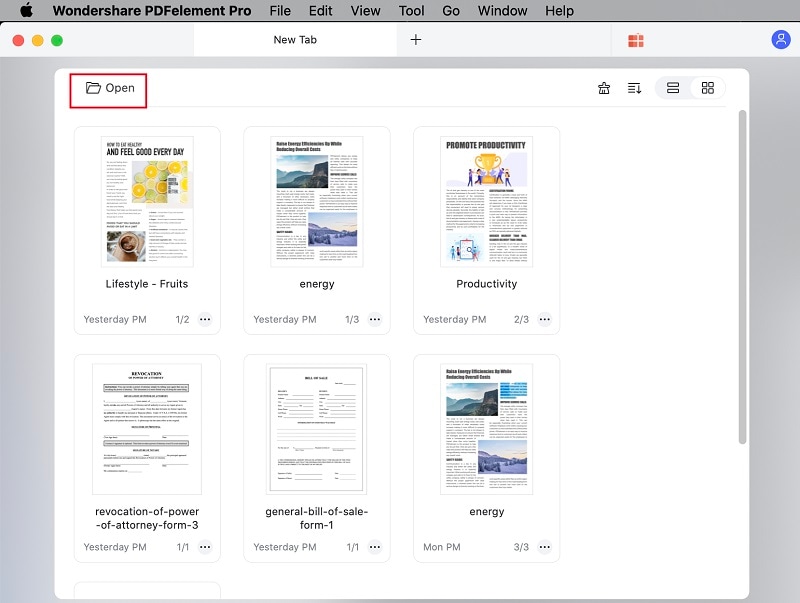 Confirm if the redaction settings are okay, right click on the redaction field and then select the "Apply Reductions" option to start redaction. And confirm redaction by clicking the "OK" button in the pop-up window.