If you are a Mac user, you probably interacted with Mac Preview redact feature. It is true that Mac Preview is not a dedicated PDF solution tool but offers a couple of useful PDF features, including the redact feature. While this is the case, many Mac users are still in the dark regarding how to redact PDF in Preview. If you are one of them, don't feel lost because you are not alone. In this article, we give you a complete guide on how to redact PDF in Preview.
How to Redact a PDF in Preview
Preview is a Mac program that allows users to view images and PDF files. This program is also equipped with other features that enable users to fill PDF forms, sign, redact, organize, export, merge, and add pages to a PDF file. Again, users can annotate texts by highlighting, adding notes, shapes, and text boxes. If you want to redact in Preview, make sure you are using valid macOS 11 Big Sur. For older versions or Mac 10.14 and above, redaction will be a nightmare and it is better to use excellent alternatives like PDFelement Pro.
How to Redact PDF in Preview on macOS 11
Step 1. Open the Preview app on your Mac and then proceed to "Tools" > "Redact."
Step 2. Choose the text that you want to redact. Mac preview redact feature will permanently obscure and remove the chosen text from your PDF.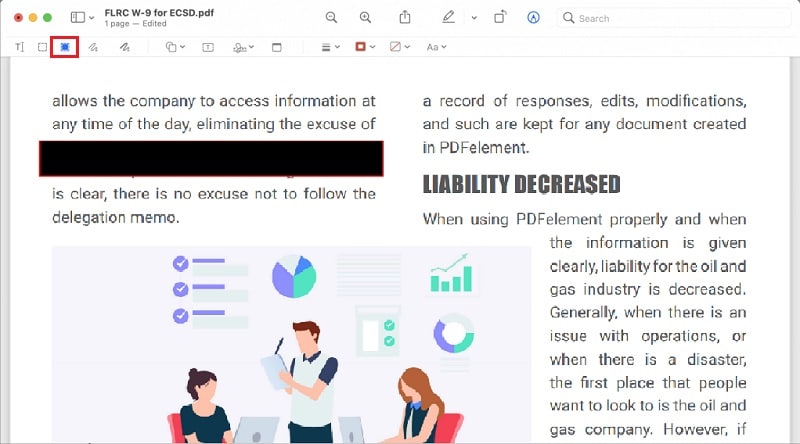 ---
How to Redact a PDF in Preview Alternative
PDFelement Pro is, without bias, the best all-in-one PDF software on the market. This program is enriched with an array of excellent features that seamlessly transform how you interact with PDF. Whether you are handling academic, financial, or human resource documents, no tool matches PDFelement. You can download the free trial version then upgrade to the unlimited pro version.
How to Redact PDF in PDFelement for Mac
Step 1. Open PDF File
Start by launching PDFelement on your Mac. When the primary interface is displayed, identify and click the "Open" icon and upload the PDF file you want to redact.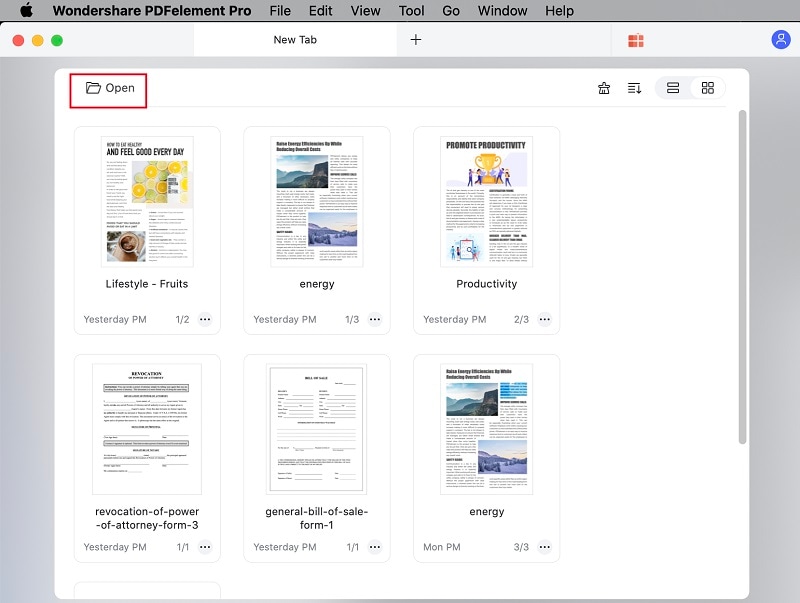 Step 2. Mark for Redaction
When the PDF file is loaded, go to the left window pane and click the "Redact" tab. Upon clicking, you should see a pop-up showing you the two steps to redact PDF. Simply click "OK" to close the pop-up and start the process.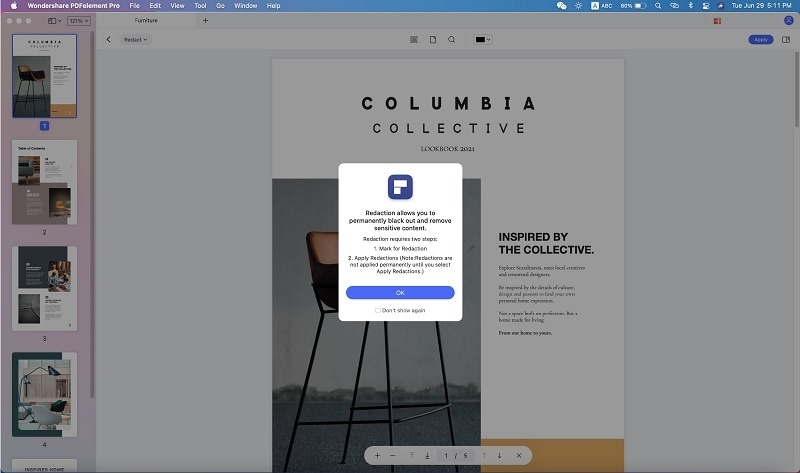 Step 3. Mark for Redaction
Proceed to the top of the page and click the "Mark for Redaction" icon. If you cannot see it, simply hover your cursor over the three icons at the top of the page. You can also change the redaction color. Now drag your cursor to draw a rectangular area over the target content.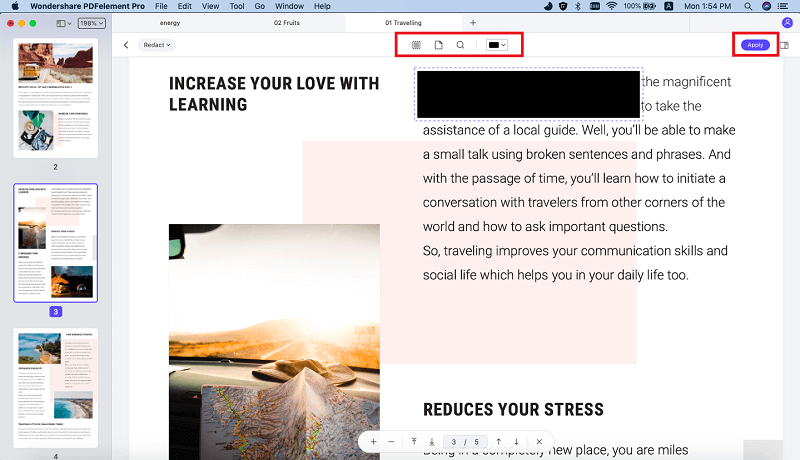 Step 4. Mark a Page for Redaction
You can also mark a page for redaction instead of texts. Just click the "Mark for Redaction pages" icon. You will see a dialog box below it. Here, choose the range of pages you want to redact. Once you are done with your selection, click "Done" to mark those pages.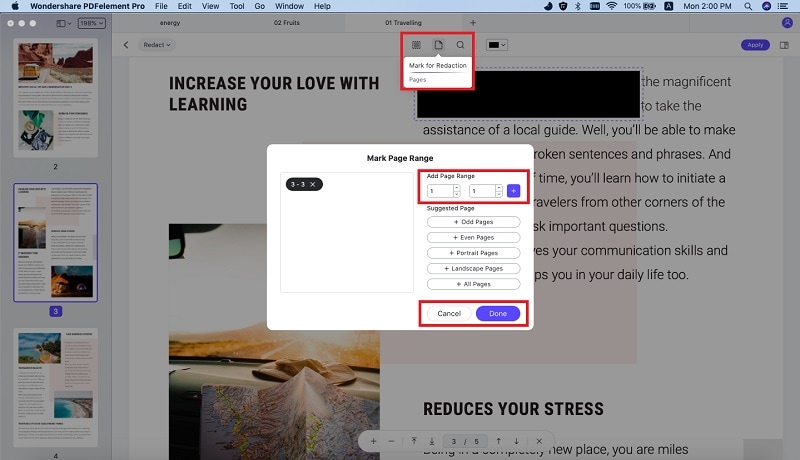 Step 5. Apply for Redactions
If you are satisfied with your selection, click the "Apply" button at the top-right to trigger the PDF redaction process. PDF redaction should complete within a short time. When it is complete, you can proceed to the "File" menu and choose the "Save" option to save the changes you have made to the document.