Due to the increased demand to secure PDF documents from the general public and unauthorized persons, most people are looking for the right PDF redactor tools to enable them perform this task. Getting the right PDF redactors can help users edit and black out sensitive and confidential information completely. Many users feel frustrated that they cannot redact PDF files on their Mac or Windows due to one reason or another. Searching from the internet one may come across an array of PDF redactors for Mac/Windows. But knowing which PDF redactor is the best and which one can perfectly meet your needs is however a daunting task. That is why you need to be well equipped with the information about the top best PDF redactors to choose from. For that, here is a list of the top 5 best PDF redactor for Mac and Windows that will save you the nightmare of random internet search.
Top 5 Best PDF Redactor to Redact PDF on Mac and Windows
#1: PDFelement Pro for Mac and Windows
PDFelement Pro is second to none when it comes to redacting PDF documents. This PDF redactor for Mac allows you to create, edit and mark up files before saving them to PDF formats. PDFelement Pro enables you to redact PDF documents in just three simple steps. It has a user friendly interface that will make it easy to redact PDF files. Additionally, having redacted your PDF files, PDFelement Pro enables the user to convert files into different formats such as EPUB, HTML and excel among others.
Pros:
Secure PDF by redacting, adding password, watermark and signature.
Easily edit, add, delete texts, images, pages and more in PDF.
Ability to convert PDF files into multiple formats and convert multiple PDFs in batch.
PDF form filling and form making solutions.
Easy to use interface and cost effective.
Advanced OCR feature allows you to convert and edit scanned PDF with ease.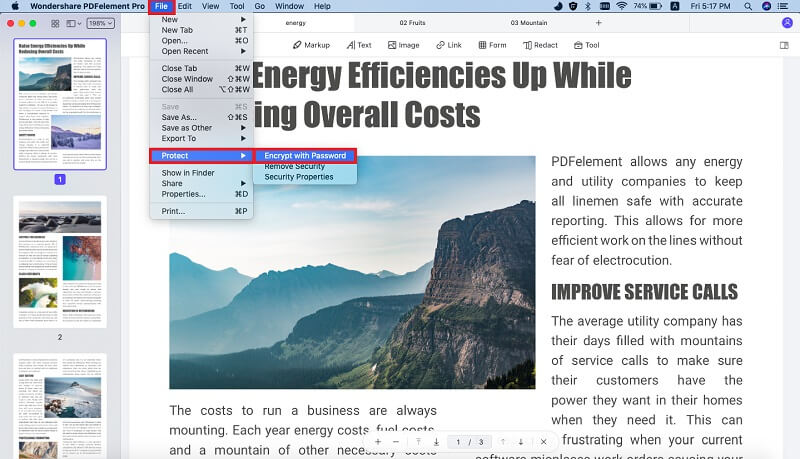 ---
#2: Adobe Acrobat Pro XI
Any list of top 5 best redactors can never be complete without mentioning what Adobe Acrobat Pro XI has to offer. And this time it features incredible PDF redaction for Windows. Recently upgraded your windows and wondering which PDF editing tool will work best for your redaction needs? Here's good news, Adobe Acrobat Pro XI does this well for all windows. Besides offering sticky note attachment, Adobe also is great at redacting PDF files. It is also very simple to use for redaction.
Pros:
Excellent editing and formatting tools including redaction.
Option to convert PDF files into different file formats.
User friendly.
Cons:
Very expensive.
Does not convert files to the EPUB format.
Does not apply the OCR technology to PDF files.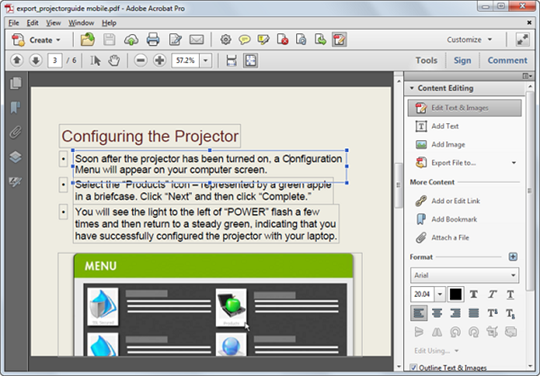 ---
#3: Foxit Phantom PDF
Foxit Phantom PDF redactor for Mac/Window is also worth a second look when it comes to redaction. It is best known for its high security feature. So if you choose to install this software for redaction purposes then rest assured of perfect solutions. Aside from redacting PDF files, Foxit Phantom PDF with its security option will enable you secure redacted documents and run JavaScript for PDF documents. This makes it an outstanding PDF redactor for Mac/Windows.
Pros:
Easy to use interface.
Option to convert PDF files into different file formats.
Seamless PDF editing tools such as redaction.
It is reliable.
Cons:
Doesn't offer the option to convert files to EPUB.
It is the most expensive of all the available options.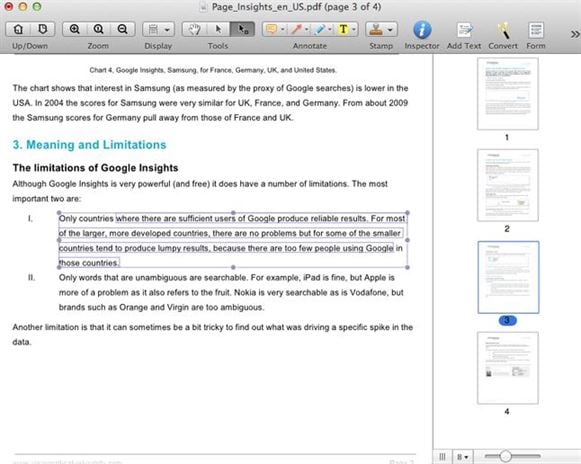 ---
#4: Able Word
There is no PDF redactor for Windows that works exemplary well with the Microsoft word and word processors for redaction like Able Word. This makes it suitable ad worth consideration by users looking to redact PDF files in their windows. This PDF redactor for windows allows users to save redacted documents in their preferred formats such as HTML, Docs, PDF and/or RTF.
Pros:
Seamless functioning.
Easy to install.
Totally free.
Option to convert documents into different file formats.
Creation and editing solutions in the same place.
Cons:
No password protection.
Does not offer adequate solutions for users who need to work with and edit PDFs on a regular basis.
Has limited editing capabilities.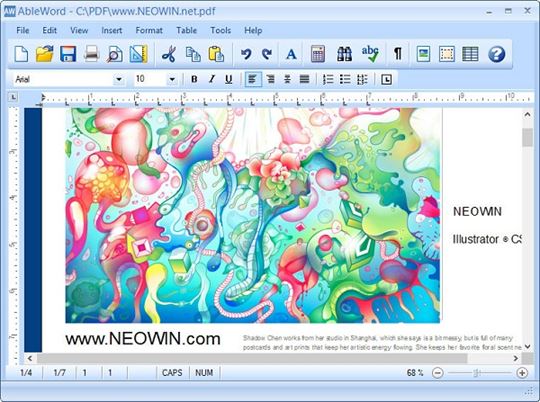 ---
#5: Nitro Pro 9
Nitro Pro 9 redactor for windows is the last in the list but not least. It is equally great for redaction. It enables one create PDF files for redaction as well as edit and convert them into different formats. Aside from redaction, Nitro Pro 9 also provides users with the option to connect and enjoy cloud based collaboration of their PDF documents.
Pros:
Exciting editing tools.
Cloud based collaboration.
Password protection and signing PDF documents.
Cons:
It is expensive.
Does not allow for embedding videos and audios into your PDF documents.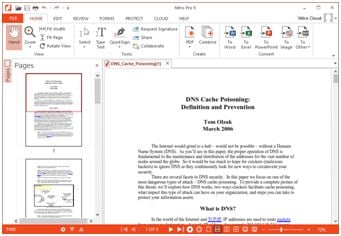 With the above list you are better placed. You can choose to have any of the above PDF redaction tools for Mac/Windows to enable you meet all you editing and formatting needs such as converting PDF files into different file formats, creating and editing PDF documents, enhancing your PDF security and most importantly meet all your redaction needs. What's more is that; all the above tools have user friendly interfaces making them easy to use and a good number of them are also free to get. Take your editing experience; especially PDF redaction to the next level by using any of the above top 5 best PDF redactor for Mac and Windows.