Foxit is a software program that can help you a great deal when it comes to editing PDF files. One of the features that you can use for protecting your document when using Foxit is the White Out function. When you need to get rid of certain text, images or pages in your PDF files, you can use Foxit to white out PDF contents. It also allows you to view, annotate and also protect your PDF files so as to share them online or on local area networks without worrying that someone may access confidential information. When white out PDF in Foxit not working, no worry, here we will share tips and tricks to fix Foxit white out PDF problems.
PDFelement Pro - The Best Foxit Alternative to White Out PDF
The best alternative to Foxit that you can use to white out PDF easily is PDFelement Pro. It has a powerful white out function that will help you block sensitive text or images that contain sensitive text from being accessed by the public. It also comes with vast editing tools that you will find useful when working your with PDF files, for instance when adding texts, text boxes, watermarks and annotations, and more. This software program also gives you the ability to create forms using free PDF form templates. You can also use it to convert your PDF files to several output formats such as Word, Rich Text, Plaint Text and more without interfering with their original layout.
Why Choose This PDF Editor:
It has OCR technology that is very useful for editing, searching and copying scanned PDF files.
It allows you to share your PDF files with your family and friends easily and quickly.
It allows you to convert your PDF files into various types of file formats.
It comes packed with a wide variety of editing tools that you can use to add, delete, crop, rotate, replace, rearrange and organizes your PDFs very easily.
Step 1. Start PDFelement Pro
Before you even start this application, you will have to confirm that it is installed on your Mac. First download the program. The installation process is not hard at all. All you will need to do is copy and then paste it into he "Applications" folder on your Mac. After doing that, you can proceed to launch it.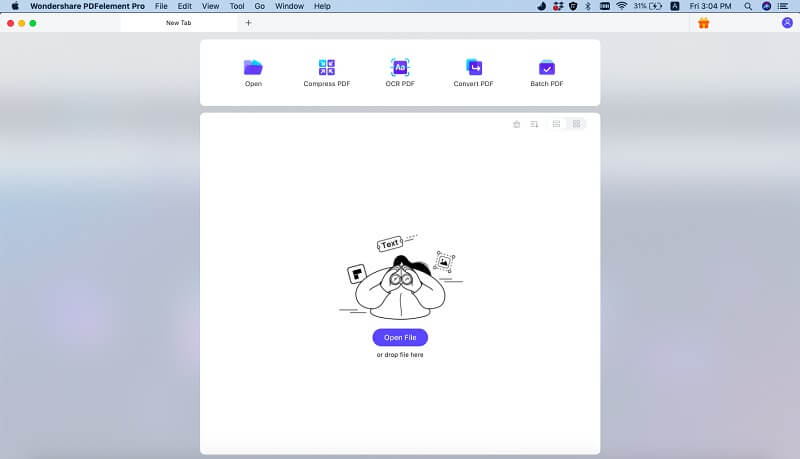 Step 2. Import the PDF File to White Out
When the program opens, you will be taken to the main window where you will see the options that you can choose from. Use the "Open File" option to trace the PDF file on your computer's drive and then open it.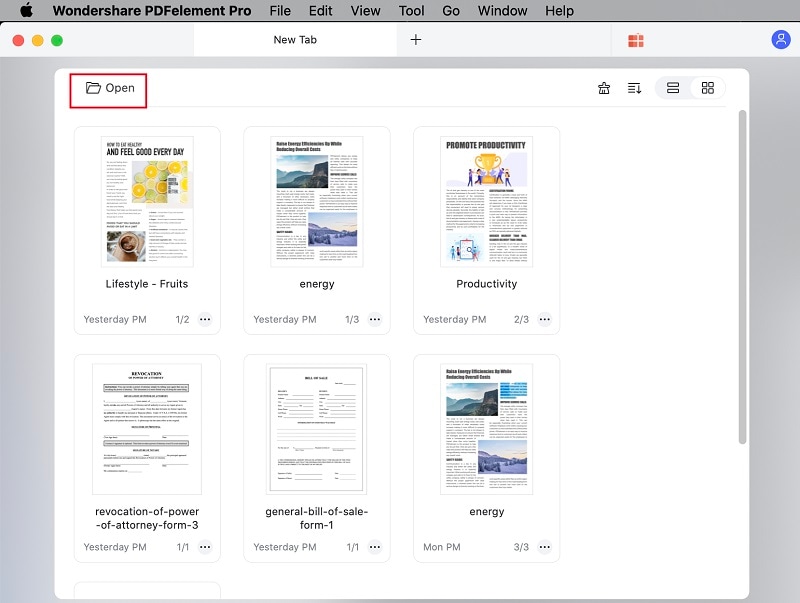 Step 3. Start Whiting Out the PDF File
Since you want to redact your PDF file, you will need to look for the Redaction tool. It is located in the "Protect" menu. Click on it and the choose "Redact".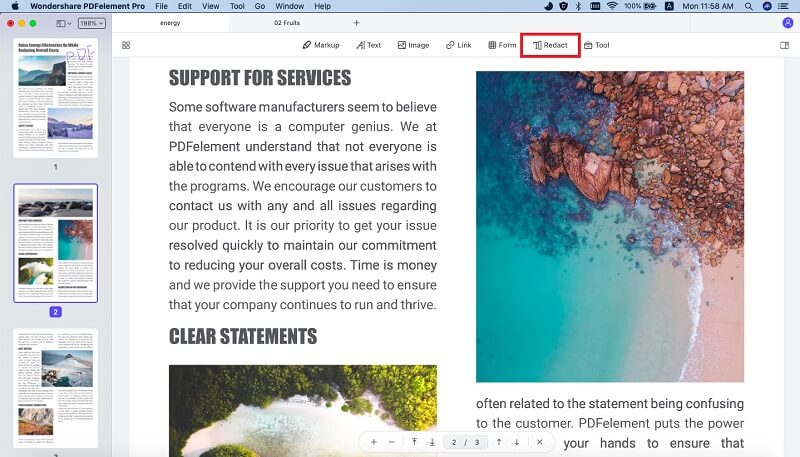 In your PDF file, highlight the area to be removed, redact it and then go back to the Redaction button and click on "Apply Redactions".
---
Common Issues on Using Foxit to White Out PDF
1. Cannot white out scanned PDFs
Whiting out scanned PDF documents may be a problem when using Foxit. The best thing that you can do to avoid getting this problem is to convert the files into PDF files first.
2. Unable to white out PDF document with Foxit
When you encounter an error like this when trying to white out text in a PDF document, you will need to try reprinting or opening it using a different PDF creator from what was used to create it.
3. Error message: "Error tag=AddPrinterDriver (997): Overlapped I/O operation is in progress"
To resolve this error when you are using foxit to white out PDF, you will need to close the application in the task manager and restart it. If it persists, uninstall it in the control panel and then re-install it.
4. Elements missing after using foxit to white out PDF
When something like this happens, you will need to make sure that the following elements are embedded in the file that you are working on: color profiles, multimedia files and fonts.
5. Text is unreadable when trying to white out
In this case, you will need to magnify your document so that the text is easier to read on the screen.