"Can I white out PDF with Preview?" Preview is a great application when it comes to viewing images and PDF documents on Mac. However, it does not support whiting out PDF. If you are trying to white out an area in your PDF document, you will need to look for an alternative application for that purpose. PDFelement Pro will be a great choice of application to work with.
How to White Out PDF with Preview Alternative on Mac
PDFelement Pro can be the best alternative to Preview on Mac when you want to white out PDF. Apart from giving you the ability to white out PDF, it also has vast editing tools that you can use to make changes in your PDF files, including adding text, deleting text, cropping images and aligning and distributing texts. Handling PDF forms is also very easy when you have this application. You can use to fill both interactive and non-interactive forms and edit them without any problem.
Step 1. Download PDFelement Pro
Download the alternative to Preview and then install it on your computer. To install it, all you need to do is drag the file you will download to the 'Applications' folder on your Mac. After you have finished the installation, launch the program.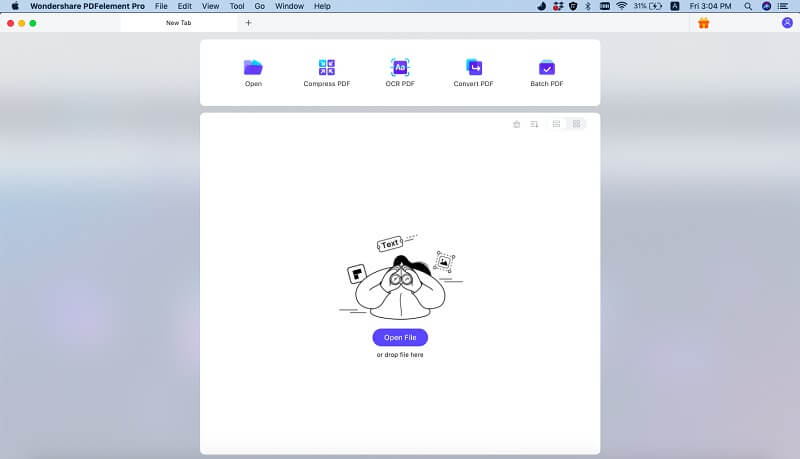 Step 2. Open PDF Documents with the Program
When you launch the application, you will be taken to the main window where you will see the 'Open File' option. When you click on it, you will be taken to your computer's drive where you will need to select the PDF file you want to white out.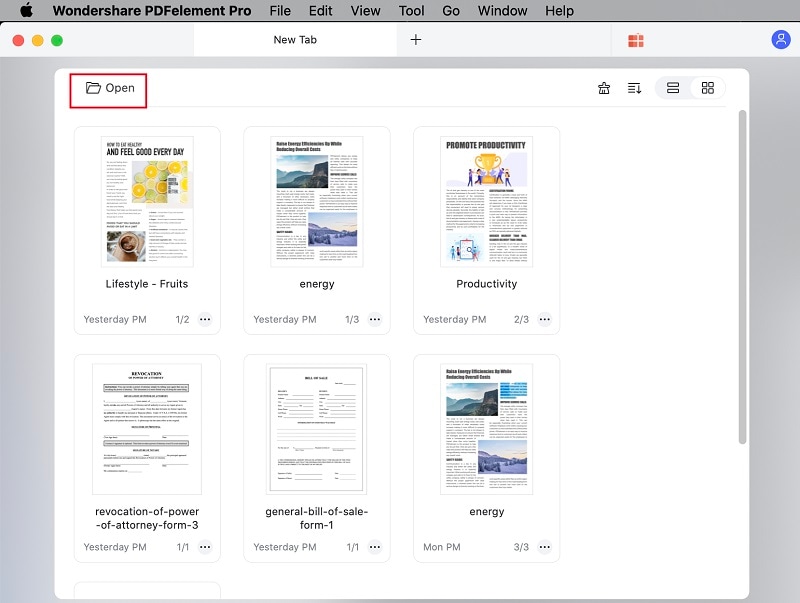 Step 3. Start to White Out PDF on Mac
On the top toolbar of PDFelement Pro, you should be able to see the 'Protect' tab. Click on that tab and then choose 'Redact'.
Selects the contents that you want to white out in your PDF document and go to the right control pannel and click on 'Apply Redactions'.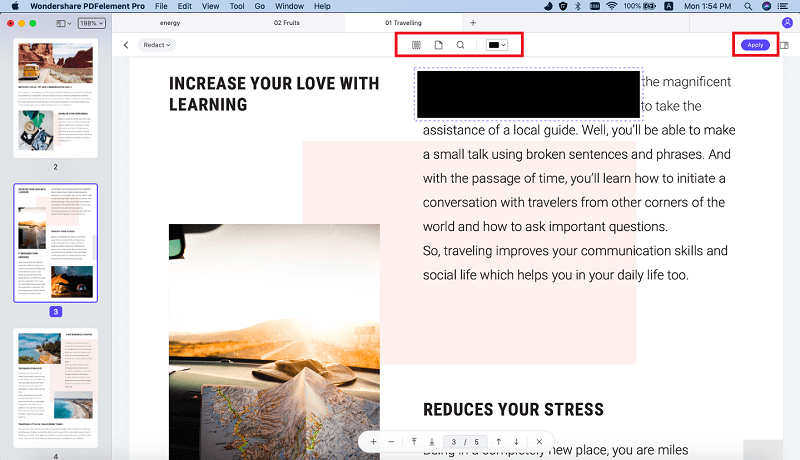 You can also use this alternative to Preview on Mac to convert your PDF documents to a wide variety of formats such as Rich Text, Plain Text, Word, Excel, HTML and so on. Another feature that is worth mentioning about PDFelement Pro is the integrated OCR technology that it comes with. It allows you to edit, copy and search your PDF files with a lot of ease.