Blacking out PDF simply means deleting confidential or sensitive information in your PDF documents before you share them with other people. The blacked out text will not be accessed by other people because it will be permanently removed from the document. Also known as redaction, black out PDF on Mac makes the text completely unrecoverable by hackers who may be interested in seeing what you are trying to conceal in your documents. Even if the text or images are copied and pasted to another document, they will not be visible. This makes it a preferred method of dealing with documents that have sensitive information in them, for instance social security numbers, email addresses, mobile phone numbers, competitive information, and so on.
The Best Way to Blackout Text in PDF on macOS 10.15 Catalina
PDFelement Pro for Mac - The Best Way to Blackout Text in PDF
If you want to black out text in PDF on your Mac very easily, the best application to use is PDFelement Pro. It is absolutely the best software that you can use to handle PDF documents, including those that are scanned. Its redaction feature allows you select the text and images that you would like to redact and then make then completely invisible to the general public. When you distribute or share your PDF files with other people via email or local area networks, you can do it with peace in your mind because there is no way they can recover the redacted texts and images. iSkysoft PDF Editor Pro also comes with vast editing tools that make it easier for you to handle your PDF files. They not only allow you to align and distribute text fields easily, but also to add, delete and crop images in a few clicks.
More Features of PDFelement Pro:
It offers you amazing ways to improve the security of your PDF files, including adding passwords and permissions, placing custom stamps, redaction and using digital signatures.
It allows you to convert PDF files to different file formats very easily.
It lets you share PDF files with friends very easily.
It has a user friendly interface.
---
Steps to Blackout Text in PDF
Step 1. Install and Launch PDFelement Pro on Your Mac (macOS 10.15 Catalina included)
You need to make sure that this application is installed on your Mac to be able to use to redact PDF files. To download it, you will need to visit the iSkysoft website. Installing it as simple as dragging the installation file to the Applications folder on Mac. After making sure that it has installed successfully, open it to access the main window.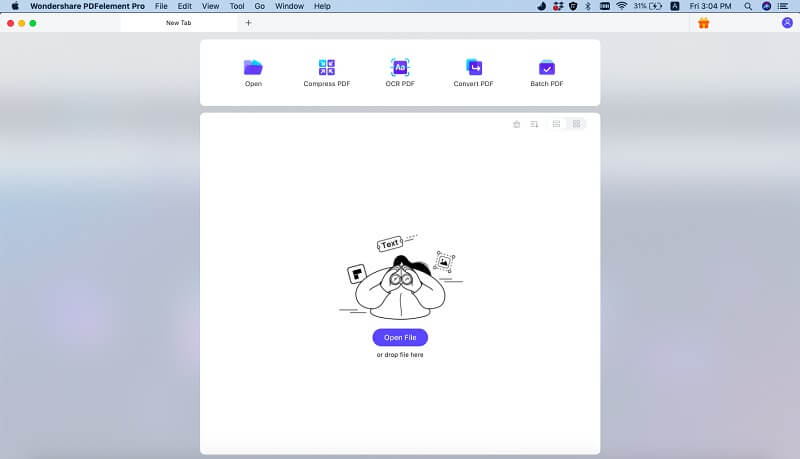 Step 2. Import the PDF File to Be Blacked out
While in the main window of the program, you will need to look for the "Open File" button and click on it to access your Mac's drive and open the PDF file that you want to black out. Alternatively, you can import the PDF file by dragging and dropping it to the program's window.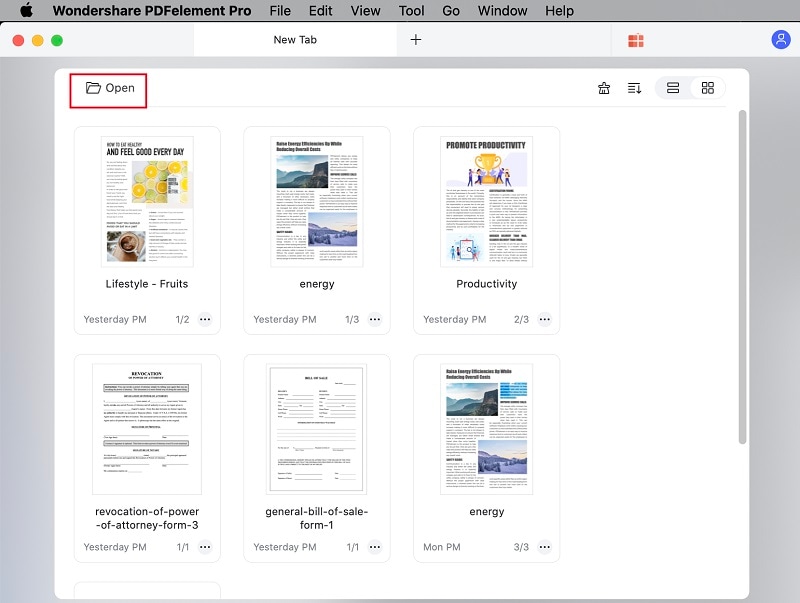 Step 3. Black out the PDF File
Blacking out the PDF file is very easy. You will simply need to click on the "Mark for Redaction" button that you can find under the "Protect" tap. Then you can select the text you want to redact, drag the pointer and create a rectangle to cover the content.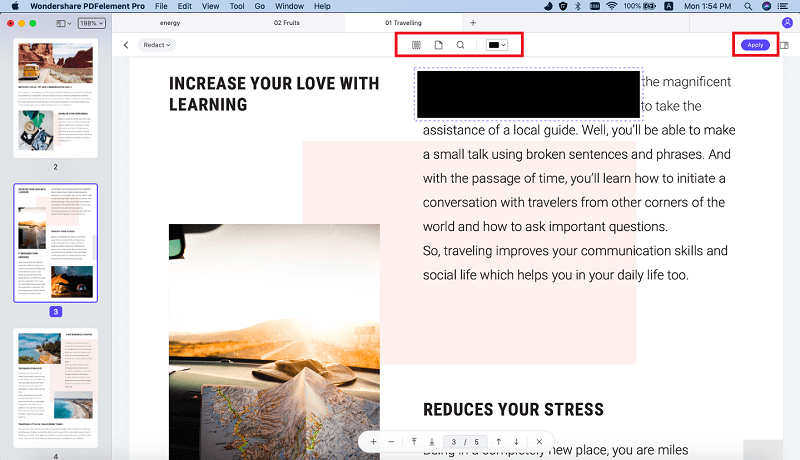 After selecting the area, you will need to click "Redaction" and then save the changes by clicking on "Apply Redactions".