PDF is a file format that is widely preferred by many people when it comes to sharing and distributing files over the internet or on local area networks. Security and portability are among the reasons that make it likable. But adding passwords to your PDF documents does not make them 100 percent secure. There are hackers who can bypass the passwords and gain access to confidential information that may be contained in the documents. To prevent this from happening, you need to learn how to blank out text in PDF using a redaction tool. Even if there are images that contain sensitive information that you do not want the public to access, you can use the redaction tool to make sure that that information is kept invisible. The redaction tool does not only remove the visibility of the sensitive texts or images, but it also deletes or removes them permanently from the source.
The Best PDF Redaction Tool to Blank out PDF Text Easily
PDFelement Pro for Mac - The Best Way to Blank out PDF Text
PDFelement Pro is the best software program to use if you want to blank out text in PDF very easily. It comes packed with a lot of features that will allow you to tinker with PDF documents and change them the way you want. If you want to convert the documents into different file formats, it will allow you to do that very easily. It also offers you the ability to read, create, edit, and share your PDF files without any hassle. Even scanned PDF files will be easy to handle with this application because they come with fast and accurate OCR technology. It features a very user-friendly interface that will not give you a hard time to use at all. Whether you are new to it or a pro, you will be able to use it with ease. It also offers you multiple ways to enhance the security of PDF documents.
More Features of PDFelement Pro:
It comes with optical character recognition technology that allows you to edit and convert scanned PDF documents very easily.
It lets you fill out both interactive and non-interactive forms very easily.
You can convert PDF files to Word, Excel, EPUB and various other formats.
It is easy-to-use and allows you to fully control your PDF files in an easy way.
---
Steps to Blank out Text in PDF on Mac
Step 1. Download and Install PDFelement Pro for Mac
Before you can be able to use this application, you will need to make sure that it is downloaded and installed on your computer.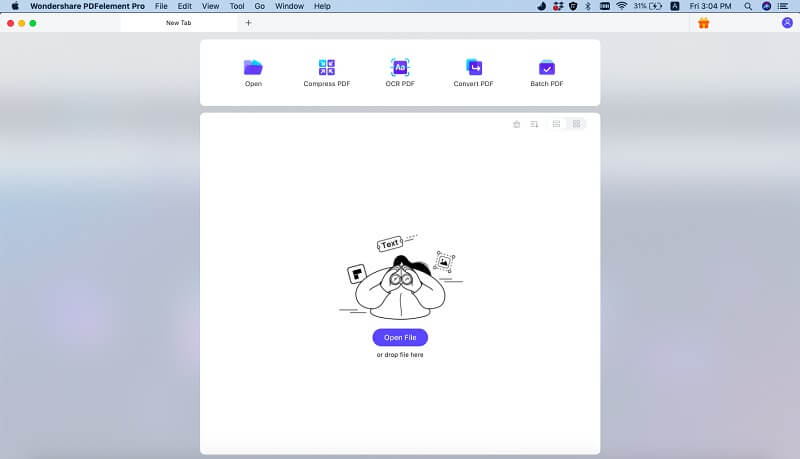 Step 2. Open the Program and Import PDF
Once you have made sure that PDFelement Pro is successfully installed on your Mac, you will need to launch it and go to the main interface where you will see a list of options. Look for the "Open" button and click on it. In the window that will come up, choose the location of your PDF file and then open it.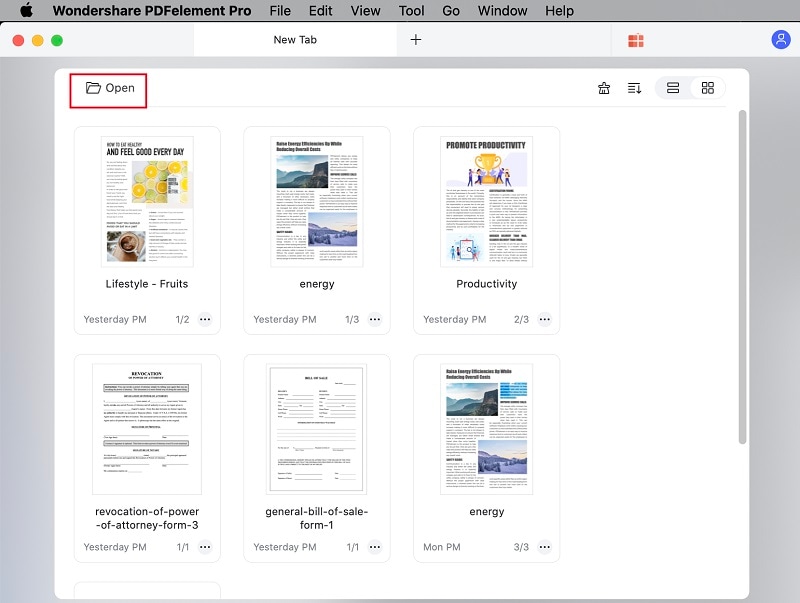 Step 3. Blank out the PDF Texts
After opening the PDF file you want to blank out, you will need to click the arrow icon beside the "Redaction" button in PDFelement Pro and then choose the option for redacting information. After that, look for the button labeled "Mark for Redaction" and click on it and then select the text or images you want to blank out.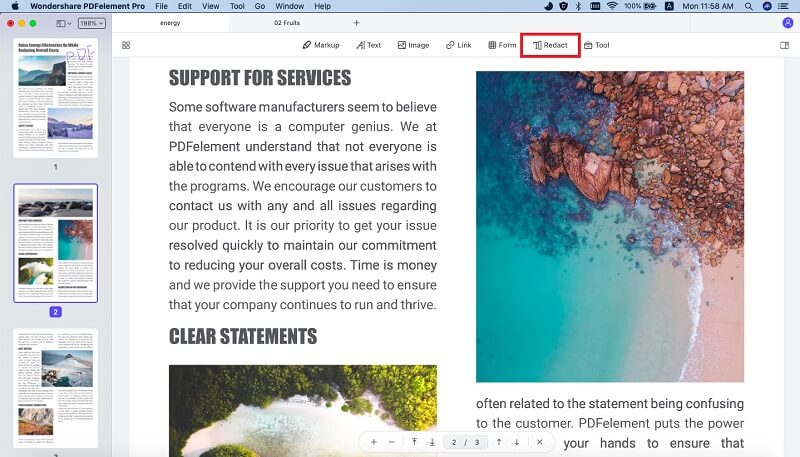 Next, click "Redaction" followed by "Apply" to save the changes that you just made.