When you need to hide some information in a document that you want to share publicly confidential, you can block out text in PDF. This is done using a redaction feature that allows you to select a block of text from your PDF document and then replace it with a black rectangle. The text is not only made invisible, but it also removed completely from the PDF document. When you share the document and it by bad luck lands in the hands of hackers who may want to extract sensitive information from the document and use it against you, there will be nothing to worry about the redacted text and images cannot be recovered. You can block out a phrase, a number of lines or an entire page using the redaction feature. You do not need to go through the hassle of printing PDF documents, use a permanent marker to block out text, and then scann them again to return them into electronic format.
How to Block out Text in PDF Easily
PDFelement Pro for Mac - The Best Way to Redact PDF Documents
If you are looking for a way to block text in PDF easily, the best software program to use is PDFelement Pro. Besides giving you the ability to redact PDF files, this application also comes equipped with other functionalities that you really love. One of them is the ability to convert PDF files to other file formats very easily. For instance, if you have a PDF file but you need to make it a Word, Excel or Rich Text document, PDFelement Pro will allow you to that using only a few clicks. This application also enables you to fill out both interactive and non interactive forms without any major challenge and then edit them easily. It allows you to add text fields and buttons freely. You can easily share the PDF files that you have created with your friends and family using very quick and simple steps.
More Features of PDFelement Pro:
With this PDF redaction tool, you can easily black out a part of a PDF and protect your PDF files.
It features OCR technology that enables you to edit, search and copy scanned versions of PDF files very easily.
You can use it to convert your PDF documents to several output formats.
It gives you different ways to enhance the security of PDF files, including redaction and digital signature.
It has a user-friendly interface.
---
Steps for Blocking out PDF Texts on Mac
Step 1. Launch PDFelement Pro for Mac
The first thing you are supposed to do is to download PDFelement Pro for Mac. After downloading the program successfully, you will need to install it by moving it to the "Applications" folder on your Mac, and then launch it so as to access the main program window.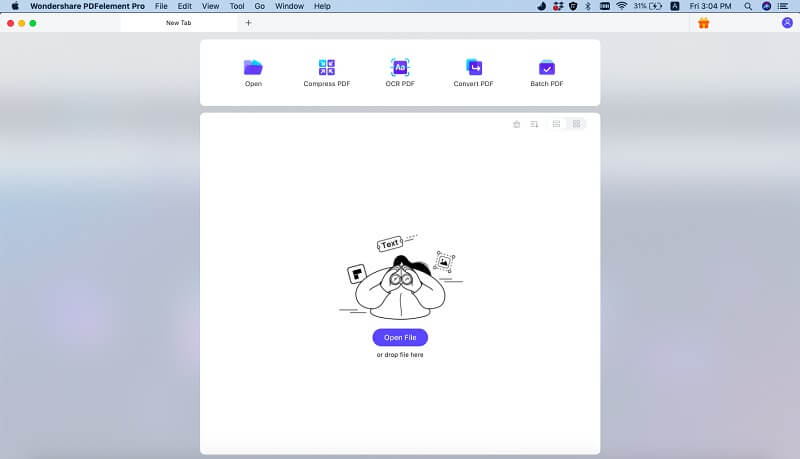 Step 2. Import the PDF File to Block out
After launching PDFelement Pro, you will need to open the PDF file that you want to block out by clicking on the "Open File" button in the program's main window.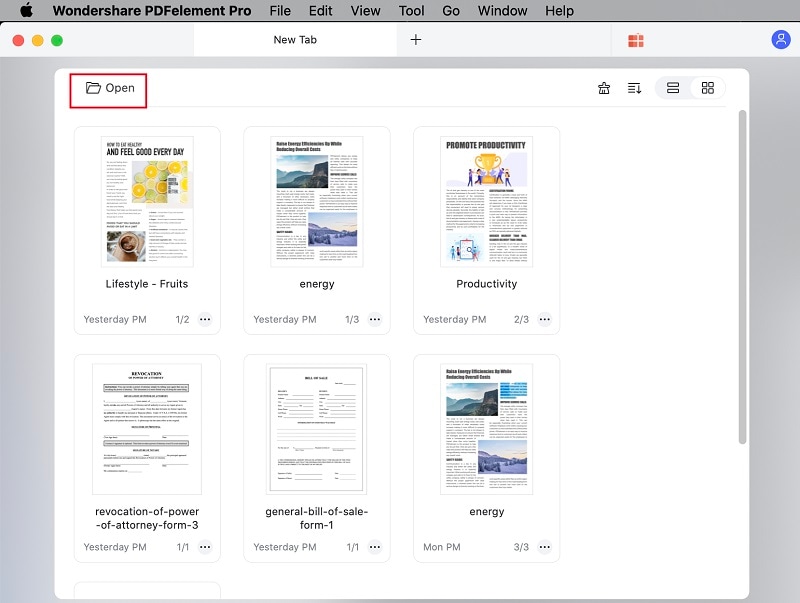 Step 3. Block Out PDF Texts on Mac
After the PDF file has opened, you will need to go to the top right corner of the program window and then open the "Protect" menu. Click on the "Redact" button, and then choose "Text & Image" or "Pages" that you would like to redact.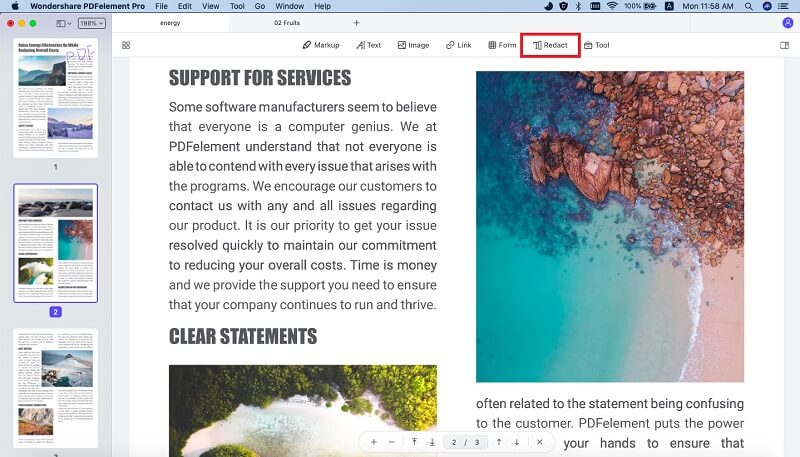 Finally, you will need to click "Redaction" and then "Apply Redactions" to save the changes.