Redacting PDF files is a great way of protecting texts, images and other parts of those files that you consider confidential from being accessed by the general public. Unfortunately, it is not possible to redact PDF for free and no free PDF redaction tool. The only thing you can do is to cover text with black color. But the problem with this method is that it is not sufficient. This is because the text is still there and can be easily accessed by anyone by simply placing their cursor over the text or area and then copying and pasting it to a different document. With PDFelement Pro redaction, you can rest easy knowing that the text and images in question will not be accessed by unauthorized people because they are permanently removed from the PDF files.
The Best Alternative Solution to Free PDF Redaction
PDFelement Pro - The Best Way to Redact PDF
To be able to redact PDF easily and effectively, the best application to use is PDFelement Pro. It is packed with amazing features that will make it absolutely easier for you to work with PDF files. Apart from allowing you to redact texts and images that you do not want the general public to access, PDFelement Pro also allows you to convert your PDF files to other formats such as PowerPoint, Excel, HTML, EPUD, plain text and rich text with ease. It also gives you the ability to edit and convert scanned PDF files very easily with the OCR feature that it comes with. When it comes to the security of your PDF files, this application has you covered too. It gives you multiple ways to improve the security of your PDF files.
Key Features of This PDF Redaction Tool:
It has a user-friendly interface that allows you to use it with ease.
It is integrated with advanced OCR technology that allows you to edit and convert scanned PDFs.
It allows you to add passwords, permissions and other security features to restrict access to you PDF files.
It allows you to fill both interactive and non-interactive forms and edit them without any hassle.
---
Steps to Redact PDF Files
Step 1. Download, Install and Then Launch The Redaction Tool
You can download the redaction tool by clicking the above "Free Download" button. Once you have downloaded it successfully to your Mac, you will need to install it by dragging it to the folder that is labeled "Applications". After making sure that the application has installed successfully, open it.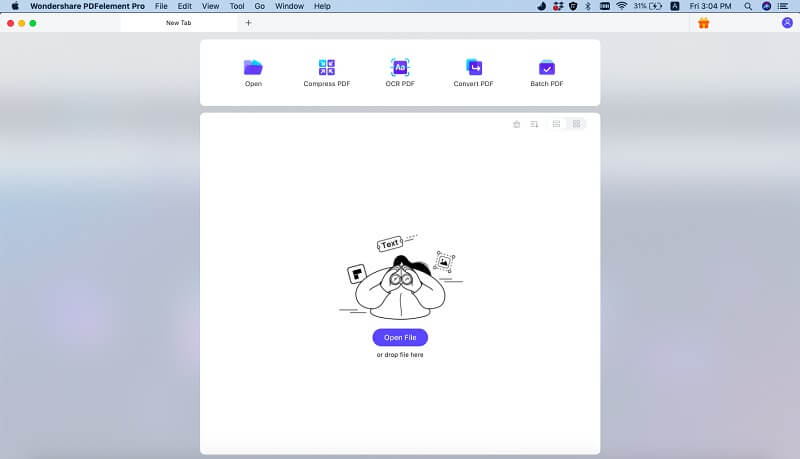 Step 2. Import the PDF File
The PDF file that needs to be redacted has to be imported into PDFelement Pro first. To import the file, simply need to go to the "Open File" tab and click on it. You will be taken to the drive of your computer where you will need to select the location of PDF file and then open it.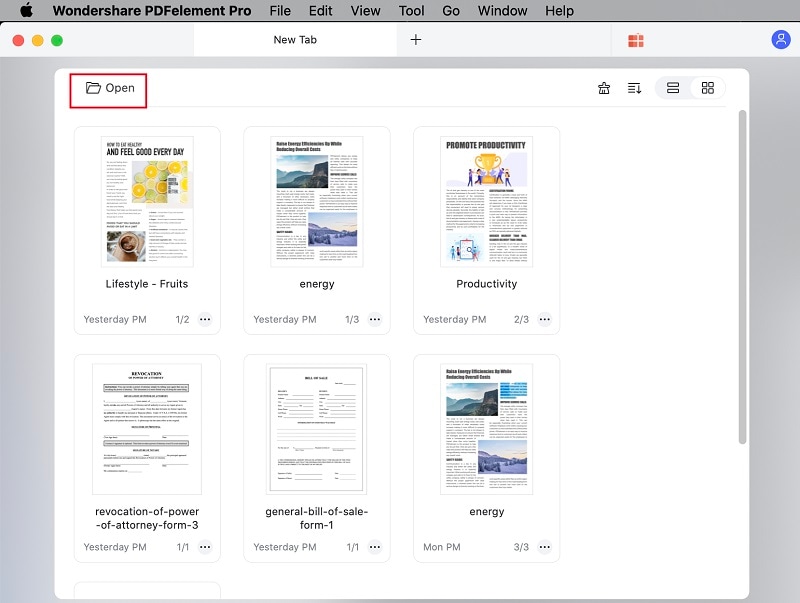 Step 3. Start the PDF Redaction
After importing the PDF file successfully, you will need to open the "Protect" menu and click on the "Redact".Then you will open the right side panel. In the "Text & mage" tab, you can edit the redaction settings.
And then click on "Apply Redactions" in the redaction tab to processd the PDF redaction.