Sanitization provides you with needed security for your files published in PDF format. Since all the government offices and agencies use Word to prepare documents, they convert the files into PDF format and in turn publish them over the Internet. Notably, they add a secured password to hide sensitive info or prevent further editing. Nevertheless, they quickly forget that the encrypted passwords can be cracked too. To make your files safe from falling into the wrong hands, you will need to sanitize PDF with redaction. The process hides sensitive images and information from a PDF file once and for all.
The Easiest Way to Sanitize PDF with Redaction
PDFelement Pro for Mac - The Best Way to Sanitize PDF with Redaction
PDFelement Pro comes with a great reduction tool and help you to remove and redact sensitive information from your PDF files. It also provides you with high-quality PDF editing programs to open up any PDF document and make your changes such as adding notes, making annotations, redacting, selecting, highlighting & underlining text, and much more. And this PDF redaction tool offers character recognition of all the scanned PDF documents and conversions of PDF files to various standard and editable formats. This conversion and redaction tool allow the user to take scanned files and convert them into an editable text.
Key Features of PDF Redaction Tool
Edit PDF files as easy as a breeze
It comes with a suite of useful PDF editing tools which allows you to mark up or annotate PDF files, and cross out, underline, highlight and add sticky notes.
Ultimate PDF form creator and filler
It lets the user fill out both interactive & non-interactive PDF files and edit them and also export & import the contents immediately after entering info into the texts fields.
Effectively increases your PDF security
It offers you different means to improve the security of PDF documents which implies you can't only add permissions and password to your PDF, but rather place e-signatures and custom stamps onto your documents. You can also redact your PDF with ease.
Modern portable document format sharing on your fingertips
It allows you to share documents by attaching them directly to your email or even upload the PDF documents straight to your Dropbox.
---
Steps to Sanitize PDF Files on Mac with Redaction
The PDF redaction property of PDFelement Pro for Mac enables the user to permanently remove images, pages, and texts, from PDF permanently. Once the PDF redaction is applied, it cannot be revoked whatsoever. And it helps in saving redacted document format to a new document.
Step 1. Launch PDF Redaction Tool
After installing the program on your Mac, launch the program from your Application folder.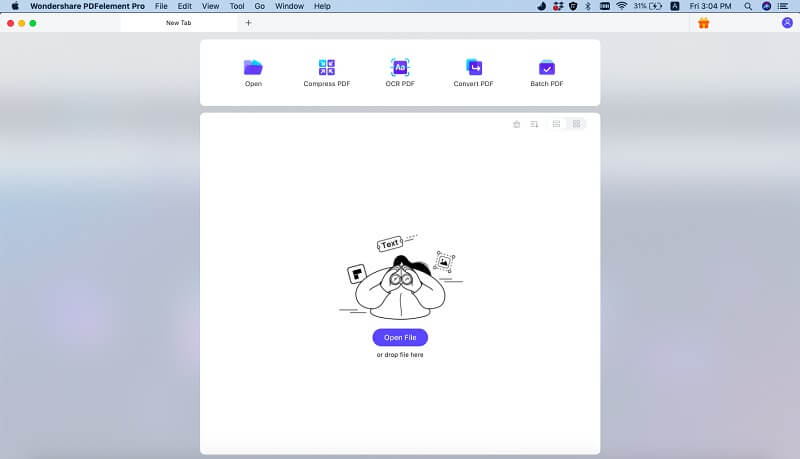 Step 2. Import the PDF Document
Add the PDF documents you want to redact by clicking on "Open File." And then select the PDF files from your local folder and import them to the program.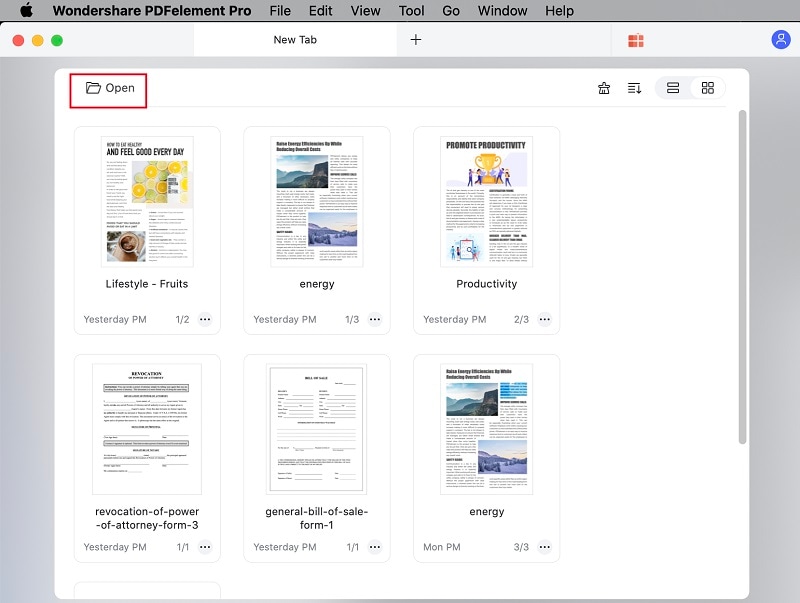 Step 3. Redact PDF for Sanitizing
To redact a portable document format (pdf), simply click on the "Redact" button under the "Text & Image",else "Pages" choice to select page or texts field for Redaction.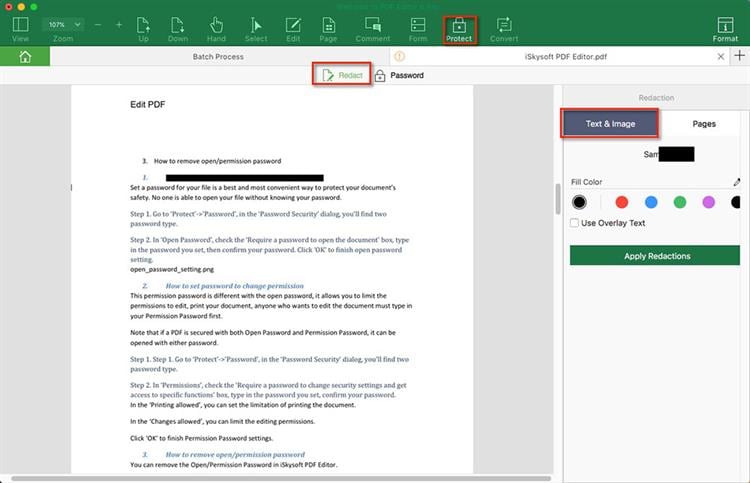 You can custom on the Redaction area with any texts or color to highlight the Redaction. Once you confirm the Redaction settings, right click in the Redaction area and select "Apply Redactions" choice so as to start Redaction. After you have clicked the "Apply Redactions" key, a message window will immediately pop-up notifying you to affirm the Redaction. Finally, you click the "OK" to start PDF Redaction operation.