Before you distribute or share a PDF document online or on a local area network, it is imperative that you examine it for sensitive content that should not be accessed by the general public. You can redact the text to prevent it from being traced back to you. The good thing with redaction is that it allows you to hide sensitive information in your document without messing up with its formatting. Below is the simple guide on how to search texts for redaction on PDF.
A Quick Way to Search Texts for Redaction on PDF
Steps to Search Texts and Redact PDF
Step 1. Launch PDFelement
The first thing that you will need to do is visit the iSkysoft website and then download the Mac version of PDFelement. Once the application has downloaded successfully, you will need to trace it on your computer and then drag it to the Applications folder. After doing that, you will need to launch it to access the main program window.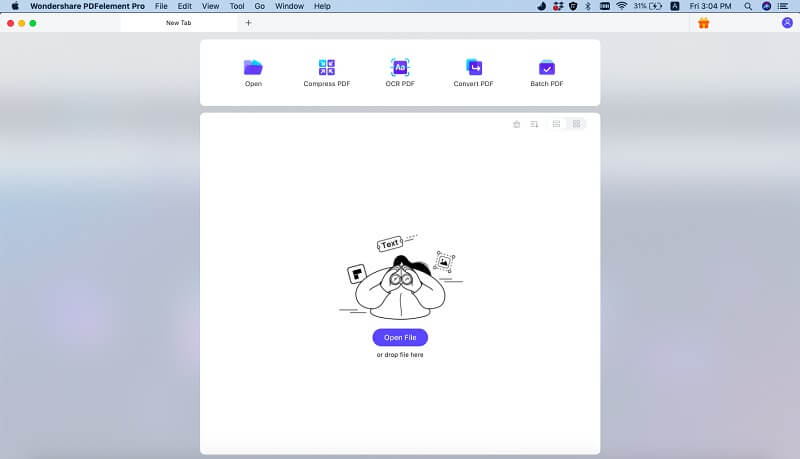 Step 2. Import The PDF File That Need To Be Redacted
The next thing you will need to do is open the PDF file that is to be redacted by PDFelement. To open the file, you simply need to click on the Open File button and trace its location on your computer.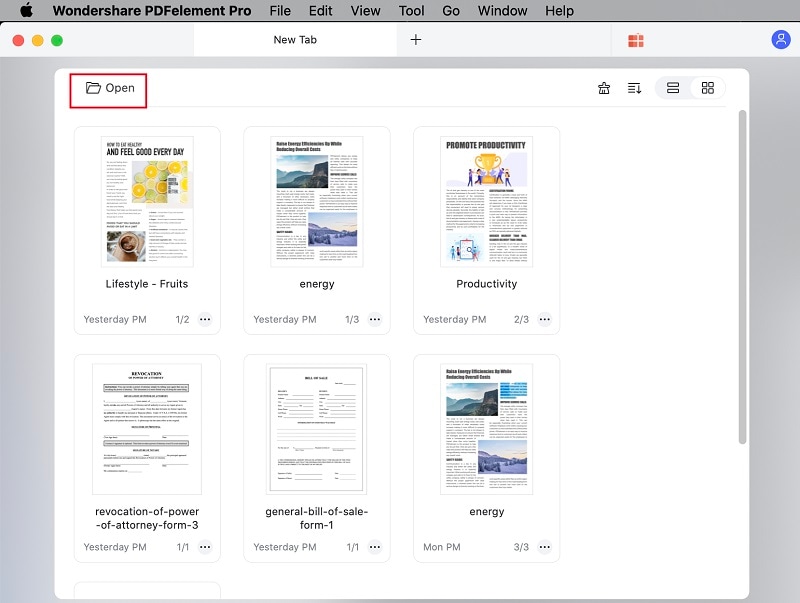 Step 3. Redact The PDF File
After opening the PDF file, you will need to go to the top right corner of PDFelement's main window and then click on the "Redact" button under the "Protect" menu. This will open further options for redaction. And then choose the items that you would like to redact. Once you are done with the process, click on Redaction followed by Apply Redactions to save the changes.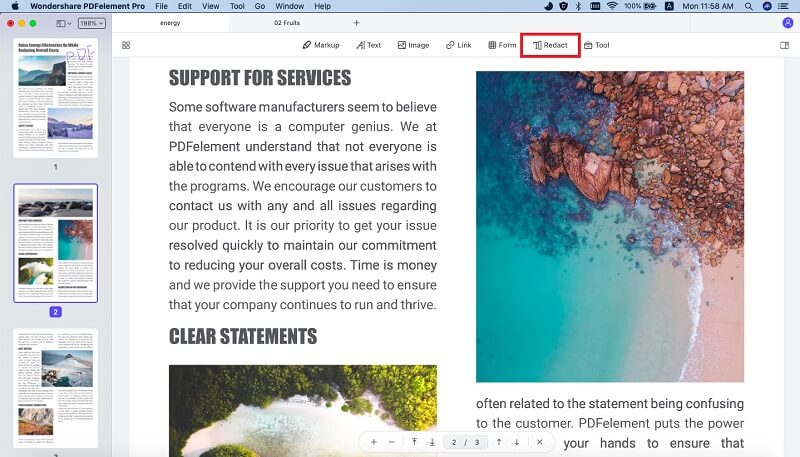 ---
PDFelement - The Best PDF Redactor
For redaction to be done, you will need to search for the texts that need to be covered or hidden on the PDF file that you are working on. The best application that you can use to search the texts for PDF redaction is PDFelement Pro . It has a lot of interesting features that you will love. Besides enabling you to redact PDF with ease, it also lets you fill out both interactive and non-interactive PDF easily and edit them without any problem. It comes with vast editing tools that you can use to do many things, including aligning and distributing text fields in order to modify texts in PDF files, adding sticky notes and callout comments to your PDF file in order to make it more informative, and changing PDF text as well as the background to a color of your choice. It also has an OCR features that allows you to edit and convert scanned PDFs with ease.
Key Features of This PDF Redactor
It allows you to secure your PDF documents with passwords and editing permissions to prevent unauthorized people from accessing them.
With this tool you can easily redact the PDF texts, images and pages in a few simple steps.
It allows you to convert PDF files to other formats such as Word, Excel, Plain Text and Rich Text very easily.
You can use it to compress your PDF files to a smaller size without changing the original layout.
It supports OCR that allows you to edit scanned PDF files very easily.