What Is Redaction?
Redaction refers to the process through which a document is edited especially in preparation for publishing. A redacted document therefore could be an email message or a memo which has simply had personal or sensitive information blacked out or deleted.
Why You Need to Redact Documents?
Redaction of documents is very important due to security and legal reasons. It is therefore vital to redact sensitive information from a document in order to prevent them from landing into unauthorized hands whereby they can be misused upon reception. Failure to redact confidential and sensitive documents has affected big businesses and individuals quite negatively that everyone needs to know the benefits of document redaction and begin doing the same as soon they learn how to.
Benefits of document redaction:
Improves privacy; all your private information will be kept from the general public.
Can be used by businesses to hide safe financial statements of the company.
Eliminates concerns of over population of data in research.
Enhances security to your personal data.
The Best PDF Redaction Software
PDFelement Pro - The Best Way to Redact a PDF File
PDF is one of the most secure and widely used formats for sending secure documents, presentations and memos. If you want to redact a PDF document then you should consider using PDFelement Pro. This software has an array of editing tools which will not only allows you to align texts to editing fields but also will help you with adding, deleting, copying and replacing images in PDF. It also allows you to convert PDF files into different formats such as HTML, PowerPoint and Excel. Additionally, it also supports different OCR languages such as Italian, French, Bulgarian, German and Polish.
More Features of This PDF Redaction Tool:
Edit PDF- allows you to mark up, edit and annotate PDF documents as well as adding comments to PDF files.
Create and convert PDF- lets you make your own PDF file from scratch and convert it to any format you want.
Create and fill PDF forms- makes filling out of forms a simple task.
Enhances your PDF security- if you want added security to your PDF files, then this program will serve you well for the same purpose.
Modern PDF sharing- lets you share the document across several platforms.
---
Steps on How to Redact a Document
Step 1. Launching the PDF redaction tool
This involves downloading and installing the PDFelement Pro redacting tool for mac. Download and install the program by dragging it to the applications folder then launch it.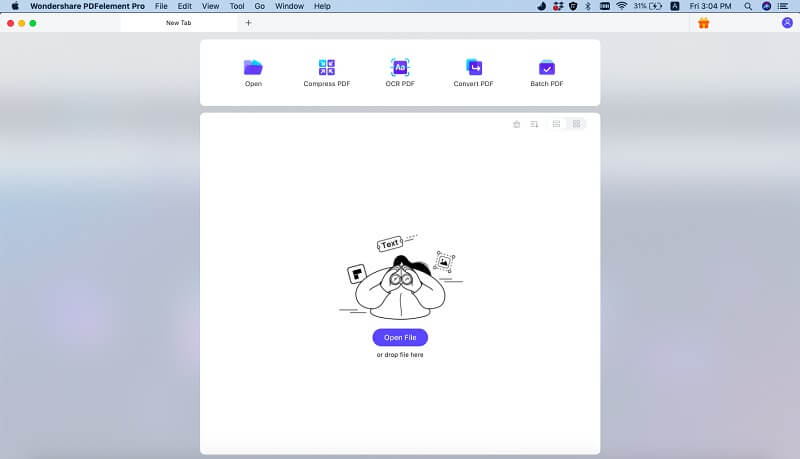 Step 2. Import the PDF File
This step will let you bring up the PDF file which you want to redact. You can import the PDF document by clicking the "open file" button which will be taken to your computer's drive to select the file to be redacted. Similarly, you can use the drag and drop feature; whereby you will have to drop the selected file to the interface and an automatic upload will take place.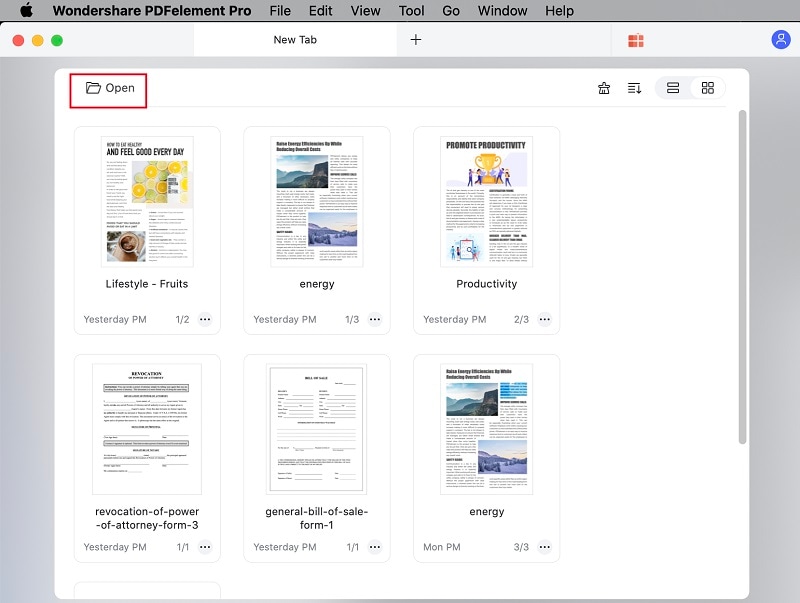 Step 3. Start Redacting the PDF File
Once you have opened the PDF file to be redacted, it is now time for document redaction. This will be done by the use of the "Redact" button under the "Protect" tab. And then choose "Text & Image" or "Pages" to start the redaction. The button is at the top most right side of the redaction tool. Highlight the texts that you would wish to redact, this will let you share the document without revealing your private information.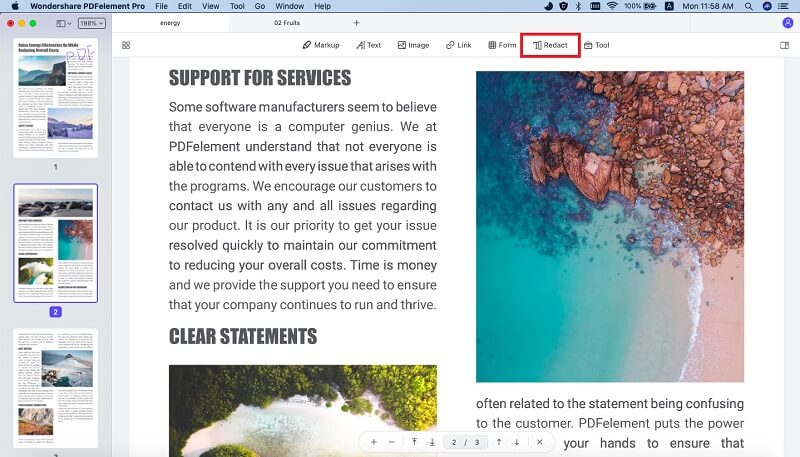 After that, right click on the redaction area and select "Apply Redaction" to begin the process of redaction on the PDF form.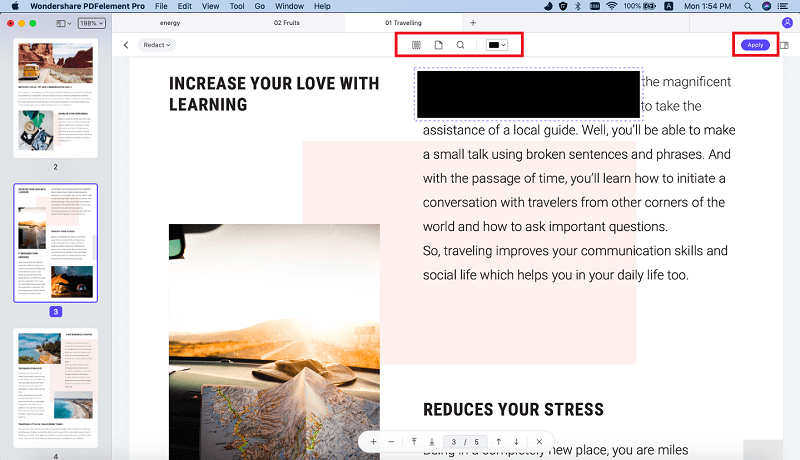 Once your redaction process is complete it is important to confirm if the redacted information can be seen in other places. You can do this by copy pasting a few lines to a word processor or Notepad check if the redacted text is present, if it is not then it means the redaction process was successful.
And that's it, your document has been redacted an d is now ready for you to share without having to disclose your very sensitive and confidential information such as your email address, bank account number, home address, social security numbers, names of minor children, dates of birth and any other details you find too personal to share.