How much do you know about the use of free Word editor?
Before word processing, collaborating on a project took several meetings, rounds of typed notes, and one person to get everything in order. Those measures of word editors allow projects to be finished in less time, saving the business money and employee hours. In this article, we covered the top 10 free online Word editors and Word editor desktop software that have unique, and simple features, to help you improve your workflow.
Top 10 Word Editors Online or Offline
#1. Microsoft Word Online
The first word editor free tool is MS Word, it provides a one-stop solution to all your document development requirements, it may be a simple letter, a colorful brochure, or an official portfolio for a product. MS Word even lets you save, open, and edit your document in formats that are compatible with other word processing applications including PDF. As it is one of the most widely used word-processing software in the world. So you can safely assume that it would be available with anyone you are sharing your documents with, even if they are living across the globe.
Pros:
Collaborate with others around the world, just a click to Translate documents in your non-native language.
3D models is available to be inserted in your book reports and other documents.
Spelling and grammar can be recognized automatically for you to edit word.
Cons:
Limited features set as compared to MS Word (Desktop Application).
Lack of support for many file formats.
If the internet is down you can not work on the documents.
It does not support CSV files.
If you have large files >10MB in size, you will be prompted to open the file in the native (desktop version) of the Office.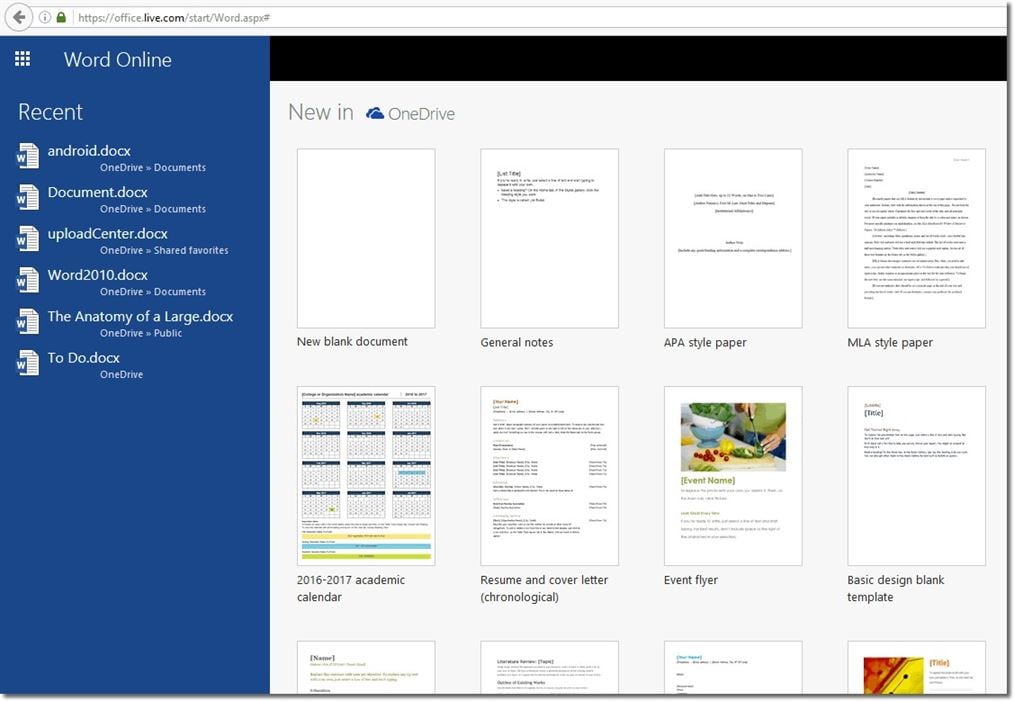 ---
#2. Google Docs Online
Google Docs is the word processor component of Google's online office suite. Google Docs is Google's browser-based word processor. You can create, edit, and share documents online and access them from any computer through an internet connection. You can also make changes in real-time. It can be regarded as a good and free word editor for windows and mac.
Pros:
Google Docs stands out for its elegant, highly usable interface and fast performance.
You will never have to remember to save a Google document because Google automatically saves your documents to your Google Drive.
Search results based on the contents of a document can be offered.
Download your documents in your desired file format.
Cons:
Limited features set as compared to MS Word.
Some users find Google Docs more difficult to learn or use than MS Office.
If the internet is down you can not work on the documents.
Loading documents can be very time-consuming.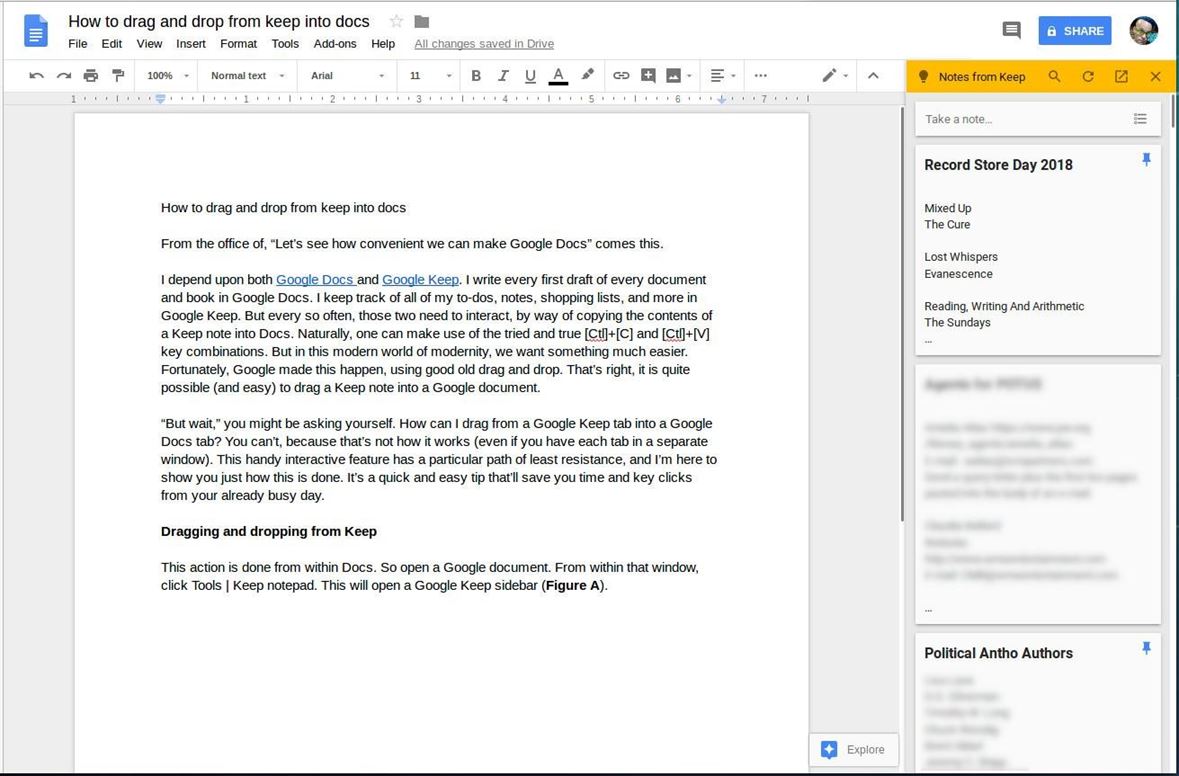 ---
#3. Zoho Writer Online
Zoho Writer is another online free Word editor, it is an efficient solution for companies that need a cloud and modification of documents in real-time. This powerful tool optimizes your work by providing competitiveness, performance, and productivity. You can easily share files, collaborate with your team, and get your work done without any hassle.
Pros:
A fully-featured word processor on the cloude.
Easy to use, robust, online, and free for up to three users.
Electronic Signature is available in Zoho Writer.
Cons:
Limited features as compared to MS Word.
Difficult to organize files.
Loading documents can be very time-consuming.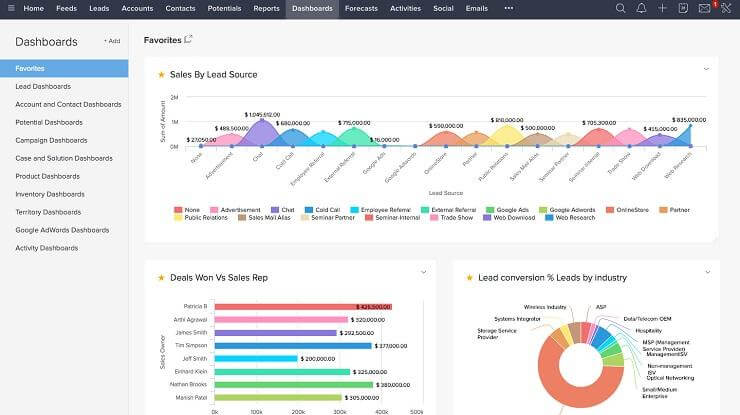 ---
#4. Calmly Writer Online
Calmly Writer is a famous Word editing tool that allows you to create, edit content without any system distractions. This tool is free and does come with minimal functions, but just enough to keep your writing work going as smoothly as possible.
Pros:
It has a user-friendly interface that packs a bunch of power-packed built-in functions.
It has a powerful formatting option. Users can format text simply by clicking or selecting the desired style.
It's Focus Mode highlights the paragraph that the user is editing at the time.
Cons:
It has very limited features.
Lacks support for many file formats.
No documentation is available.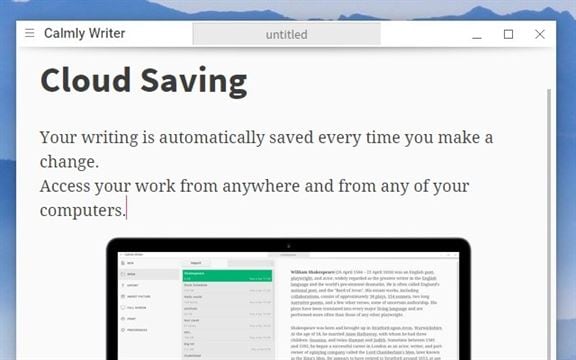 ---
#5. Thinkfree Office Online
Thinkfree Office Online (Hancom Office Online) is a robust free online Word processor that lets you edit existing MS Word documents, create new documents from scratch or via templates, and save your document offline in the DOCX format.
Pros:
It is compatible with Windows, Linux, Macintosh, Android and iOS platforms.
The last change of your file can be saved automatically.
Creation of bookmark link is feasible within a document.
Cons:
Lack of support for some browsers.
It is not possible to select multiple images at the same time.
Copy & paste the content into the editor is limited to 20,000 characters.
It also has some pagination issues.
Limited add-ons available.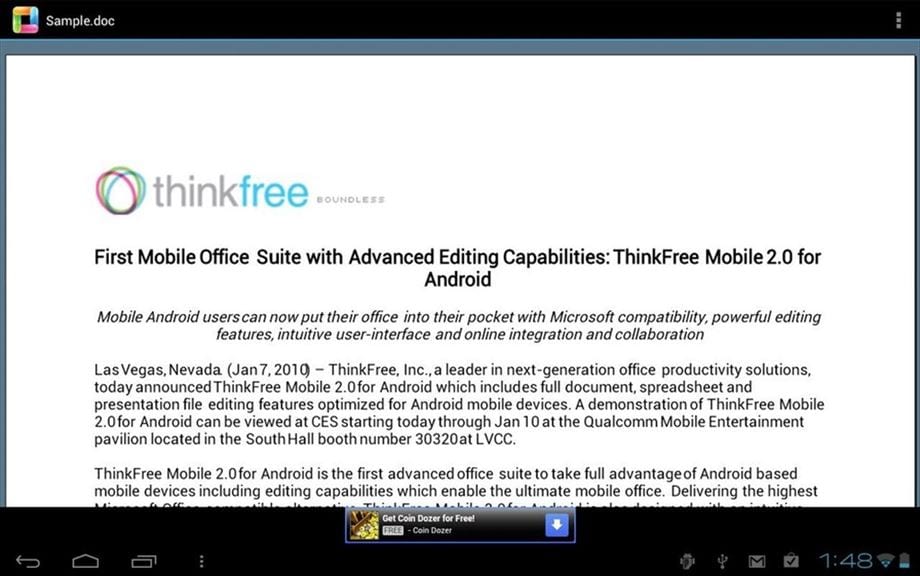 [*Tips] There are many online Word editors in the market, the online free tools are best for the users who have an one-time requirement.
---
#6. WPS Office Writer (Offline)
The first offline word document editor free tool is WPS. It is an office suite that allows professionals, educational institutions, and businesses to effectively handle their office tasks. and has been popularly used as an alternative to Microsoft Office. It is a cross-platform suite that contains light and efficient applications that run on Windows and Linux computers as well as on Android and iOS mobile devices. WPS Office contains a rich editing software called Writer that can create and edit texts, images, custom charts, tables, and other objects to produce amazing documents. WPS Writer is also fully compatible with Microsoft Word, therefore, MS Word documents can be directly opened, edited, and saved within the application.
Pros:
WPS Office looks and functions almost identically to Microsoft Office.
Available on Windows, Linux, iOS, and Android.
WPS Office is available in more than 40 languages.
WPS will automatically save your document over time to prevent data loss.
It is easy to create bookmark links within a document
Cons:
Lack of support for some browsers.
The free version has ads.
WPS Office does not support importing or exporting OpenDocument Format.
Some MS Fonts are not available.
Some times slow to load.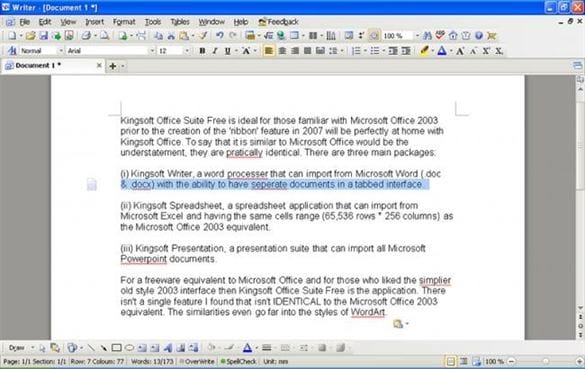 ---
#7. LibreOffice Writer (Offline)
LibreOffice Writer is a feature-rich tool for creating letters, books, reports, newsletters, brochures, and other documents, surely it contains Word documents. You can insert graphics and objects from other components into LibreOffice Writer documents. LibreOffice Writer can export files to HTML, XHTML, XML, Adobe Portable Document Format (PDF), and several versions of Microsoft Word files. It also connects to your email client. The fact is that MS Office is not free. In fact, it is incredibly expensive. Even if MS Office were free, you would still be better off using Libre Office. LibreOffice Writer is not only compatible with all versions of Microsoft Word and Excel, but it is also compatible with Microsoft Publisher and Adobe PDF. It is also compatible with HTML formatting used to create websites and e-publishing documents.
Pros:
It contains encryption and signing document function.
It has the capability to edit HTML and XHTML files visually without using code.
Cons:
Lack of support for some browsers
Some times slow to load.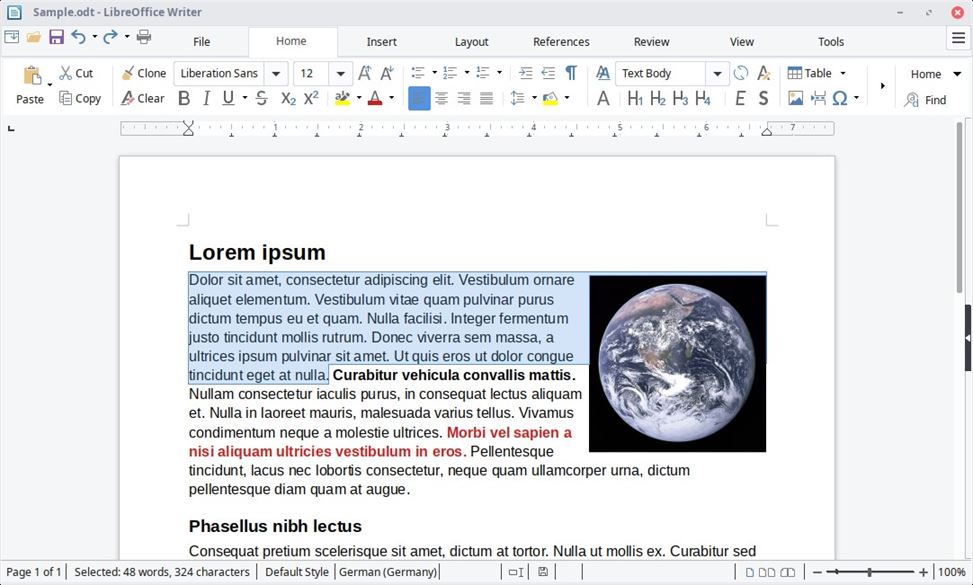 ---
#8. FocusWriter (Offline)
FocusWriter is another offline Word document editor. FocusWriter has a very straightforward, distraction-free user interface where all you see is a blank white paper. There's no tabs, navigation buttons; you can't even see your computer's clock. The full-screen mode makes it great for writing. So, it does an excellent job of keeping the writer immersed in writing. It does improve the writing environment overall. For minimalist writing, that's all you need. There are no other screen options or a background image, which makes the writing process smoother. Another benefit of using FocusWriter is that it's free of cost anything. It's yours forever for free. This free word editor for windows is also available on Mac and Linux
Pros:
Easy to use, straightforward user interface.
Forever for FREE.
Better Customer Service than any other software.
Compatible on Mac, Windows & Linux computers.
Cons:
Cannot share content and collaborate with others.
Interchanging different sections in the same document is also a pain.
FocusWriter provides a limited number of export formats. It only supports plain text, and a small subset of ODT, RTF, and Docx file.
No writing templates.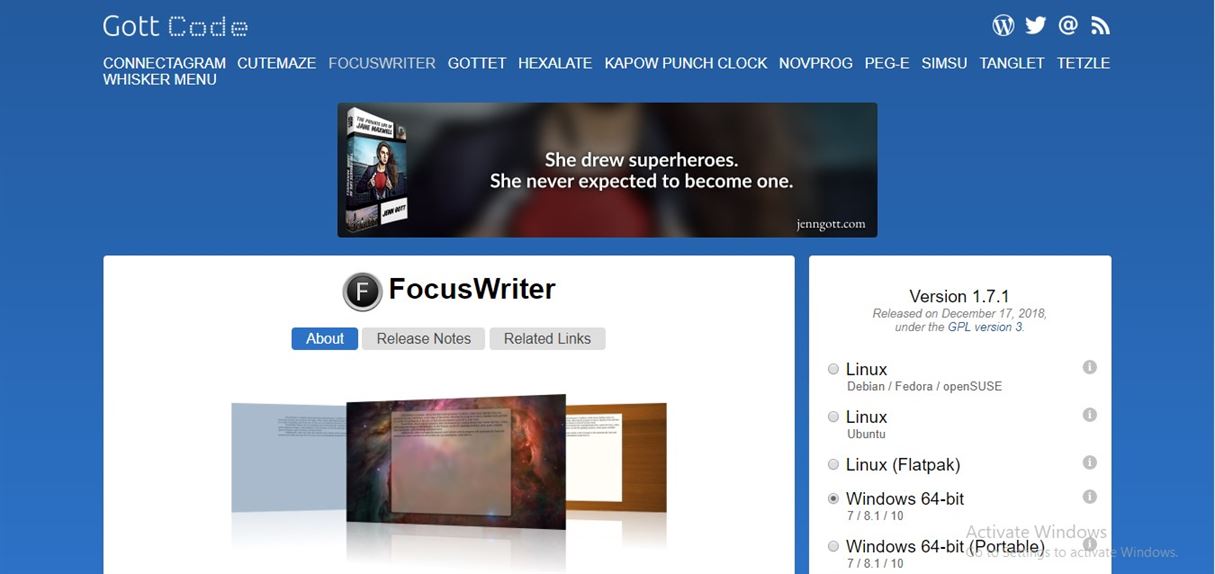 ---
#9. FreeOffice (Offline)
FreeOffice was developed by software creator Softmaker, and is a good alternative to Microsoft Office. The 3 applications offered are called TextMaker, PlanMaker, and Presentations. Softmaker uses FreeOffice's 2016 version, which makes it easy to use, and means it has good functionality. The packet requires little memory and even runs from a USB stick, which makes it easy to use on different computers. The layout is similar to that of Microsoft Office XP, which provides intuitive operation without the ribbon layout. FreeOffice is available for Linux and Windows – for Android, there is both a smartphone and a tablet version.
Pros:
Intuitive menu, clear layout.
Better Customer Service than any other software.
Suitable for Windows, Linux, and Android
Cons:
Doesn't save .docx, .xlsx, and .pptx files.
Not available for iOS and Mac OS X.
No writing templates.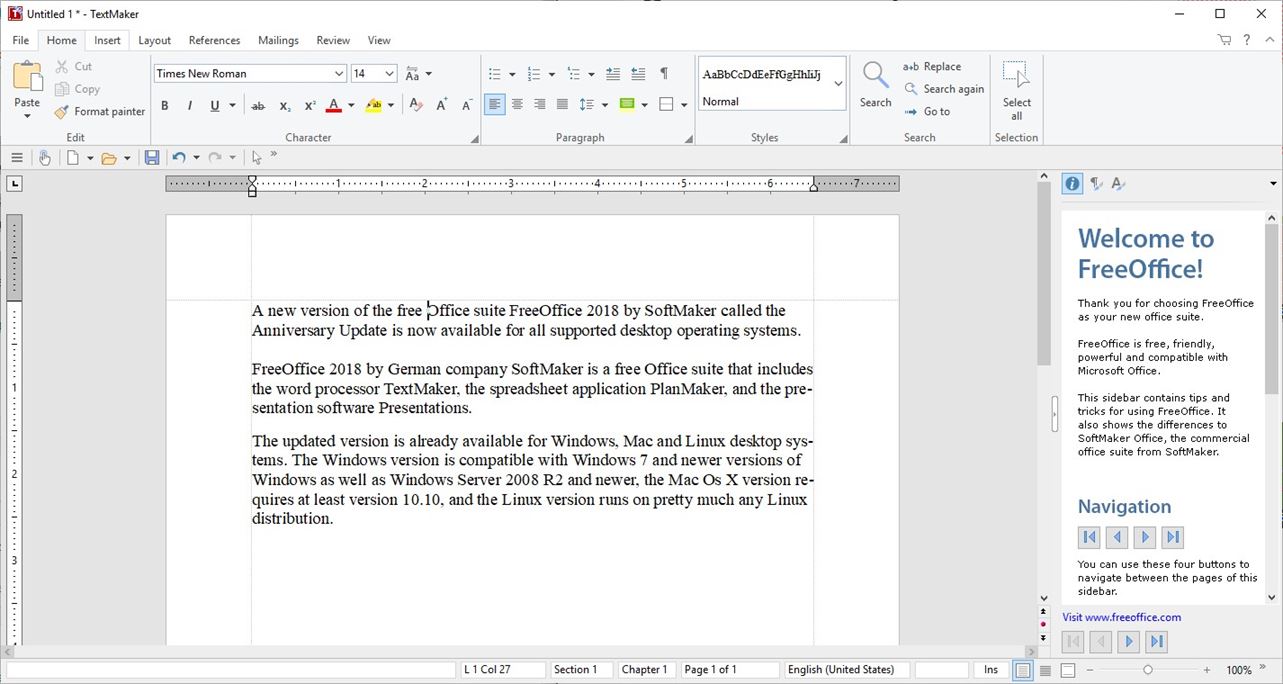 ---
#10. WriteMonkey (Offline)
WriteMonkey is another no-frills word processor designed to help you maximize your output without fussing with editing and formatting. It's not intended for documents like letters or CVs but it is great for committing early ideas to paper (or screen) so you have the raw material to develop later. WriteMonkey only works with TXT files, so you'll have to convert any works in progress before opening them. WriteMonkey's hidden controls are trickier to navigate, too – everything is accessed via a large right-click menu or a vast collection of keyboard shortcuts.
Pros:
Supports markup.
Handy keyboard shortcuts.
Cons:
Doesn't save .docx, .xlsx, and .pptx files.
Compatible only on Windows.
Only works with TXT files.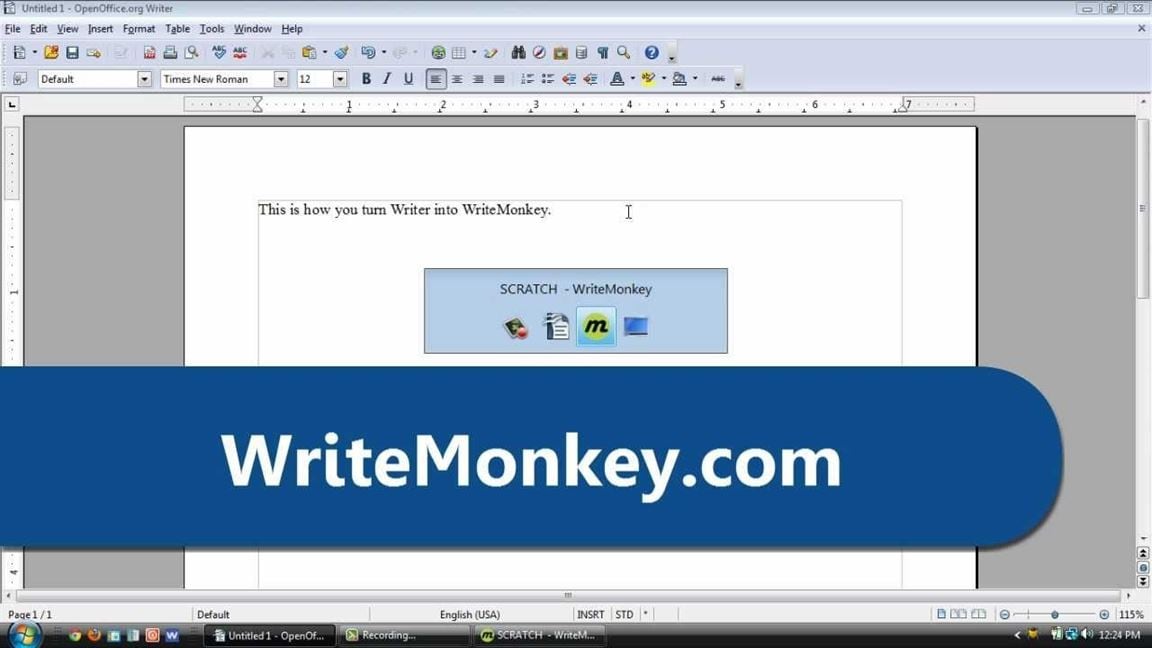 ---
Online Word Editor Is Not Enough? Don't Give Up
After reviewing these 10 useful online Word document editing tools, you may already made a decision to own a free Word editor like Microsoft Word Online or Zoho Writer. That's a happy ending.
However, in consideration of security, network, and whether the free Word editing tool is feature-rich or not, some of you may say NO to the free online tools. So, now we may go for a program called PDFelement Pro , which allows you edit Word and PDF documents easily.
With PDFelement Pro, your editing possibilities are simply unlimited – all of your files can easily become HTML, images, Microsoft docs, and so on. If you wish so, you can also split those files into several smaller docs with different formats, and then extract them to a convenient location. It can be edited directly and then being converted to word format easily. Batch converting won't be an issue either. Besides, a free trial version is available for all the users, it is nice to have a trial before the purchase.