Many of you have asked — why you should go for an online word editor when there are perfectly good software like MS Office, WordPerfect, OpenOffice, WordPad, and highly usable word processors available for the desktop? What will be the possible benefits of using an online word processor?
Online word editors are powerful tools that make your workflow more efficient. All you need is an internet connection, and you can access these services on any PC anywhere. Basically, it is a computer software application that performs the task of composing, editing, formatting, and printing of documents.
Although features and designs varied among companies and models. Online Word Processors typically featured a monochrome display and the ability to save documents on cloud storage. The main benefit of them is their availability from any computer device with an Internet connection.
---
5 Proven Online Word Editing Tools
#1. Microsoft Word Online Editor
Microsoft Word online editor saves your documents to your Microsoft OneDrive. MS Word Online has built-in real-time collaboration features for word editing. It also offers applications for creating documents, spreadsheets, and presentations. It saves your documents in Microsoft Office file formats like .docx, .xlsx, and .pptx. MS word online editor will run on every device, from Linux PCs and MacBooks to iPads and Android tablets. It does not require any special plug-in and works in any popular browser, including Firefox, Chrome, and Safari.
It works from all platforms including Windows, Mac, Android and iOS.
Upload your document and you will be redirected to the HTML editor app with great user experience and many more features.
MS Word Online can also open PDF documents your browser.
Compatible with all recent browsers like Chrome, Opera and Firefox.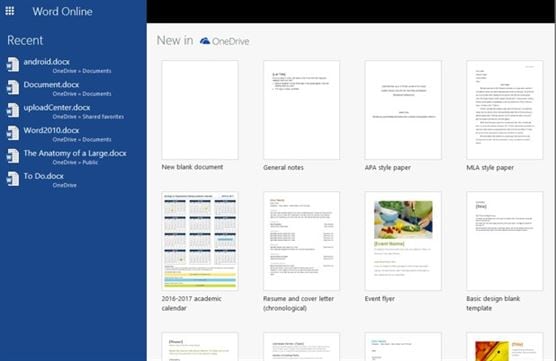 ---
#2. Google Docs
Except for online MS Word editor, the second tool is Google Docs. This is a browser-based word processor. Google Docs allows for real-time collaboration, a history of changes, track changes, auto-saving, work from anywhere, offline work mode, exporting, file storage, and more. You can create, edit, and share documents online and access them from any computer through an internet connection. Word Docs typically do autosave now too but there is still a chance you may lose some changes. But in Google Docs, documents save in real-time, there is no need to save your document.
Google Docs gives you access to the full revision history of a document.
You will never have to remember to save a Google document because Google automatically saves your documents to your Google Drive.
Easy to access and edit your documents everywhere – your phone, tablet or computer.
Download your documents in your desired file format.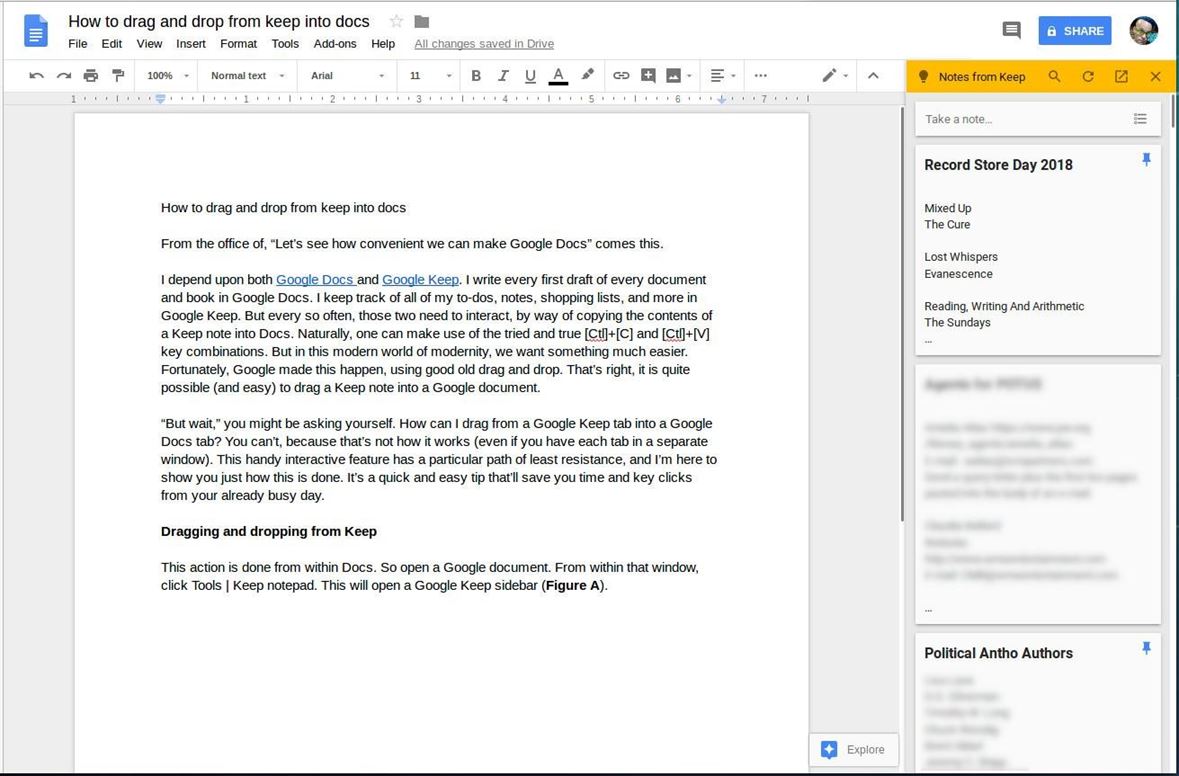 ---
#3. Zoho Writer
With Zoho Writer, you do not just create, edit, and publish content online, but you are also able to collaborate with other groups and share content, whatever format it may be. The main benefits of Zoho Writer are its cloud-based library, its security features, and its built-in themes. Zoho Writer also allows you to simultaneous sharing of content on social media.
Designed for collaborative work that gives you all the things you need to create powerful files and edit word document.
Integrated with powerful business tools like Electronic signature and Mail merge which can help you to improve productivity.
Easily handle multiple files.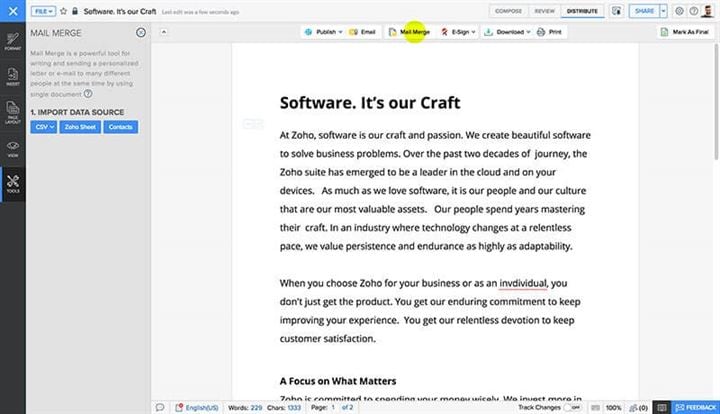 ---
#4. Calmly Writer Online
Calmly Writer is another free online text editor. You can easily format text by clicking or selecting the desired style, and edit a word document online easily. Calmly Writer is equipped with powerful formatting options like quick markdown syntax to edit headers, bold, italics, and bullets. It can import and export to HTML, markdown, plain text, Docx, and Microsoft Word. Calmly Writer compatible with Chrome, Firefox, or any other browser.
A user-friendly interface that packs a bunch of power-packed built-in functions.
It has a powerful formatting option. Users can format text simply by clicking or selecting the desired style.
It is Focus Mode highlights the paragraph that the user is editing at the time.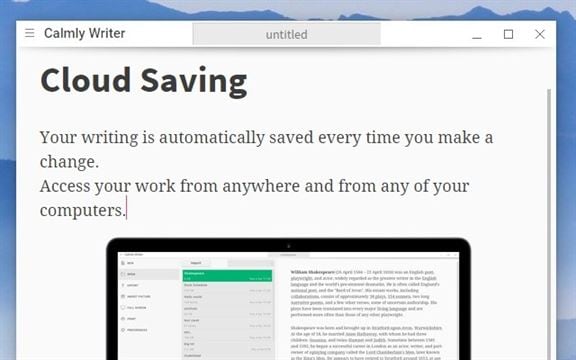 ---
#5. Thinkfree Office Online
Another free online word processor is Thinkfree Office Online (Hancom Office Online). With Thinkfree Office, you can save and edit a DOCX file online. Thinkfree can be used as an ideal MS Office alternative because of how it's built. It is a suite of desktop apps that gives users productivity. The tool delivers a built-in equation editor which can be used for creating and modifying complex equations and formulas within documents.
It is available to download, rename, delete, move, copy, or share your files stored in ThinkFree Online.
The suite of productivity applications; access files and applications from any Internet-connected computer.
It is easy to create bookmark links within a document.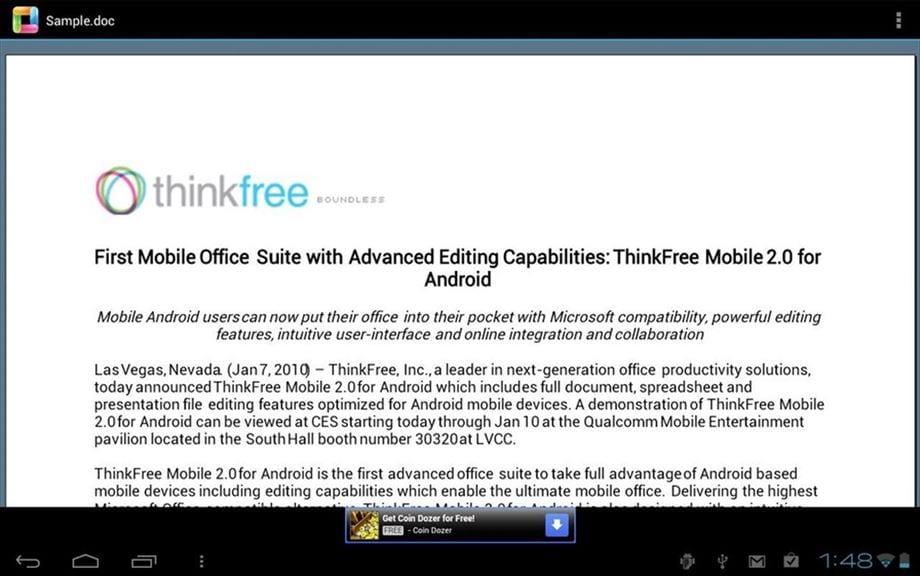 ---
Find Alternatives to Word Documents? PDF Could Be the Solution
The word editor is absolutely a great working tool, but in fact, PDF editor could be a better one due to many advantages of using a PDF instead of a word file. PDF is usually smaller than word documents and unlike word files. By using the PDF format, you can ensure that the security concerns regarding digital files are minimized. You can read, edit, and share the PDF documents without getting worried about the security issues as users can easily add additional layers of security to them.
It is easier to edit the documents in Microsoft Word but if the user saves a word file on Mac then the issue may arise in visually transferring the document on a computer with Windows as its OS. But PDF document files appear the same on any device no matter what operating system they have. The users can also view PDF files on mobile devices easily.
We recommend the best 3 tools that convert your Word to PDF online, let's go for it.
#1. Smallpdf Word to PDF Converter
Smallpdf is a PDF application that performs basic PDF functions without having to download or install an actual PDF software in their system. It offers functionality, such as converting online word to PDF file. It converts PDF files to all Microsoft Office file formats (and vice versa), including Word, Excel, and PowerPoint. Drag and drop functionality makes it easy to perform a converting, splitting, merging, and more without damaging a file. You just need to upload a Word file to Smallpdf. It may take some time to convert your PDF file. Now you just need to wait and download your PDF file.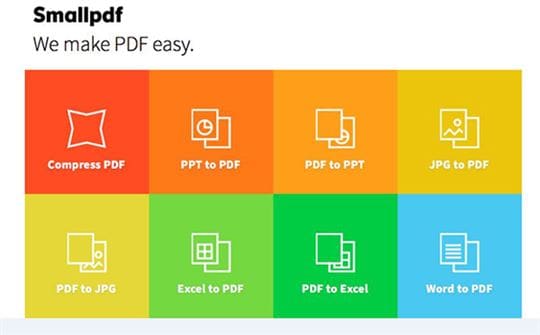 ---
#2. Nitro Word to PDF Converter
Nitro Word to PDF converter is another powerful online tool that converts your Word into PDF. You just need to upload a word file to Nitro's Word to PDF, with entering your email address. Nitro can take some minutes to convert your PDF file, but it may take more time for files with more pages or complex formatting. Nitro will only convert files that are less than 5MB in size. If you want to convert a larger or complex word file, you'll need to download a free trial of Nitro Pro.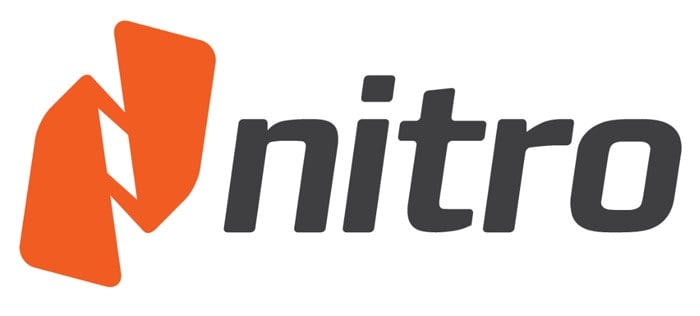 ---
#3. SodaPDF Online Converter
SodaPDF online converter comes with an easy-to-use interface. You just need to upload or drag and drop a word file to upload the box. You can also upload a file from Google Drive or Dropbox. You also have to enter your email to link your file. Wait until the conversion from word to PDF is complete, and then download the file.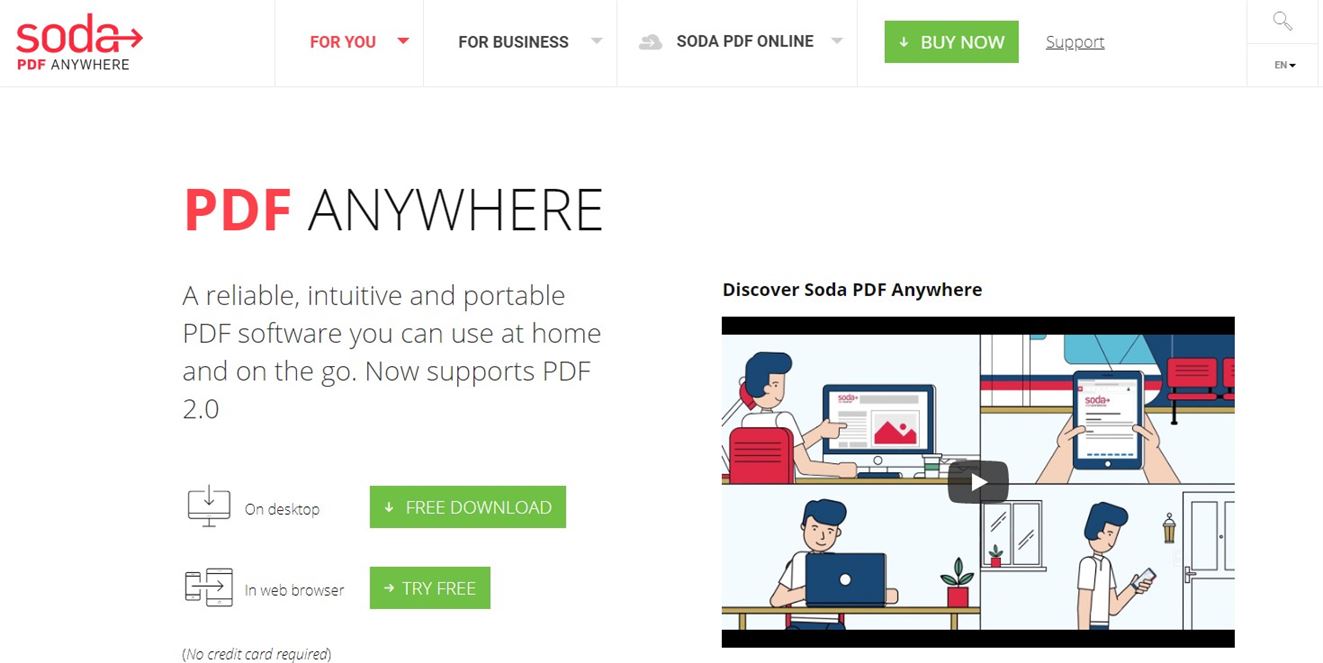 After reviewing these 3 online Word to PDF converters, you may think these are complex and superfluous process when dealing with different documents. Many professionals always prefer some all-in-one solutions, don't worry, solutions are always more than problems. Read on.
---
Recommend A Superior 2-in-one PDF and Word Editor
PDFelement Pro is a powerful, yet easy to use PDF editing platform where you can create, organize, and secure your files. With its outstanding performance, PDFelement Pro is the favorite document management platform for many renowned companies. PDFelement Pro solved a massive problem in the document management industry, making it possible to convert over 300 file formats into professionally-looking PDFs. To make matters even better, it allows you to merge whole files and reorganize pages regardless of the original setting. It will also provide batch PDF creation.
PDFelement Pro gives you full control of your content, and with its custom tools, you have the flexibility to modify content while keeping your document style and format consistent. It has an intuitive and user-friendly interface. PDFelement Pro provides high-level security. You can simply create and organize your signatures, use the password encryption features, and assign users permissions, and keep sensitive texts confidential.
Some significant features of PDFelement:
Robust Editing
Secure PDF files
Batch PDF creation
PDF conversion
Pages extraction
Merge PDF from Multiple Files
Spell checking
Customized templates
Automatic Form Recognition
Annotations and Comments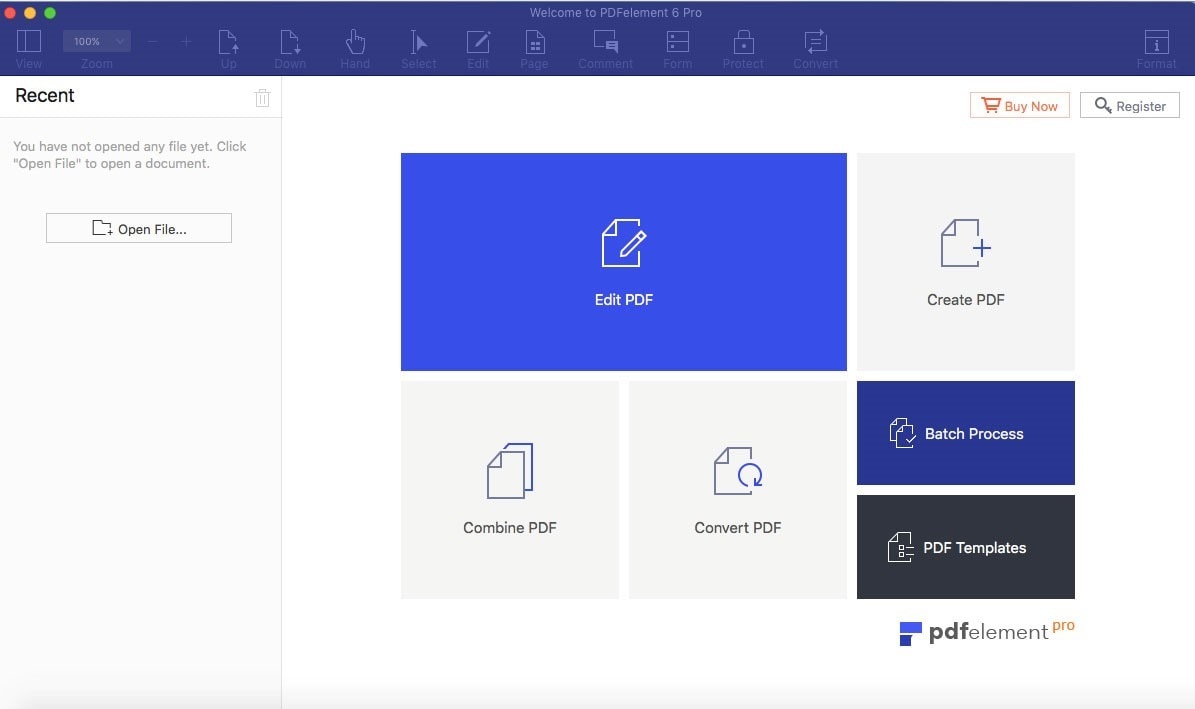 ---
Write in the End
Using an online word editor free tool is fine for you, easy, convenient and no-downloads. If you are a one-time user, online Word editing tools are the best choices for you. On the other hand, for professionals, in view of security problem and the Word documents editing frequency, maybe a safe and proven desktop program would be a winner.
For example, PDFelement Pro is a better tool for you. Because PDFelement Pro provides you with all-in-one Word and PDF solutions, that allow you to create, edit, convert, annotate, and combine PDF files. It's easy for you to PDF leave notes and annotations on documents. Highlight, underline text and add sticky notes anywhere you want. With PDFelement Pro, you can edit PDF just like edit word file. Click anywhere you want to edit or add text. You will find it's just as simple as editing a word or text document. You will even be able to edit images.
Need to make changes to scanned documents? Advanced OCR lets you transform paper documents into digital documents. So you can search, edit, and resize the text. PDFelement Pro is also able to export PDF to Microsoft Word Excel and PowerPoint or as images text, HTML, and RTF files. If you have more than one file and you want to combine. PDFelement Pro allows for the conversion of multiple files into one single PDF for easier organization. PDFelement Pro is also available for both Windows and Mac.