PDF files are used widely today in an increasingly paperless society. PDF files that have image signatures are recognized as legal documents in the business world. Image signatures help companies complete remote, domestic, and international business deals faster as they can be signed anywhere and at any time, which is not the case with paper signatures. Today, image signatures have become popular due to the high level of security they provide. Image signatures are used in various domains and sometimes help in detecting forgery and even tampering. But many people do not know how to add image signatures in PDF files. There are many ways to 0sign a PDF file, and PDFelement is an excellent tool for the job, and it allows you to create your image signature with ease and at any given time. In this article, you will know how to add image signature in PDF using PDFelement (or PDFelement for Mac).
---
How to Add Image Signature in PDF Using PDFelement
PDFelement is a great software for you to solve PDF problems.Follow the steps, you will know how to add image signature in PDF.
1. Why Choose PDFelement
Often, we get frustrated at the workplace because we cannot edit, convert, combine, or search a PDF file. PDFelement is an advanced PDF editor for Mac and Windows. Its advanced tools will help you solve these challenges. PDFelement will enable you to edit your document quickly and accurately this saves time and increase work productivity.
Highlight features:
OCR will allow you to turn scanned PDFs into fully editable, selectable, and searchable documents.
It allows you to add an image signature to your file, and you can customize your signature the way you want.
You can convert PDF documents to Word, Excel, Powerpoint, image files, and so on.
PDFelement provides high-security to your documents. The software has a built-in feature that allows the encryption of files.
2. Tips on How to Add Image Signature in PDF with PDFelement
Step 1: After download and install PDFelement, launch it by either double-clicking or right-clicking your mouse. Open the document by clicking the "Open File" option.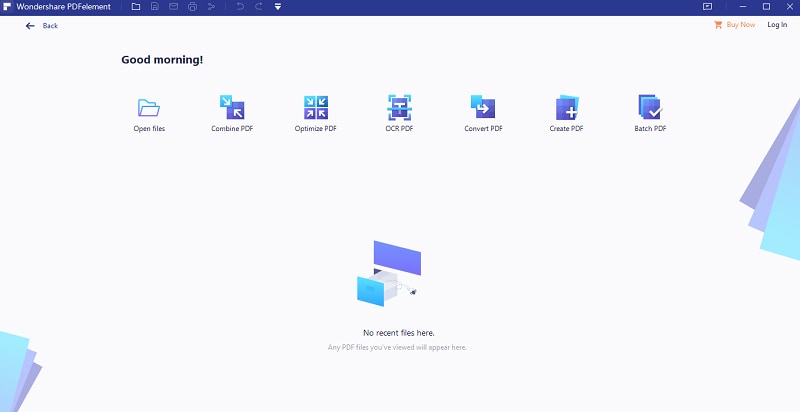 Step 2: Add the signature in the "Protect" menu on the PDF element to add an image signature to the file. After keying in your details, you can save your image signature.
Step 3: When you finish creating your image signature or importing one, it will lead you to the "Sign Document" window with your image signature information displayed in the box. Proceed and click the sign for your image signature to be added to your PDF file.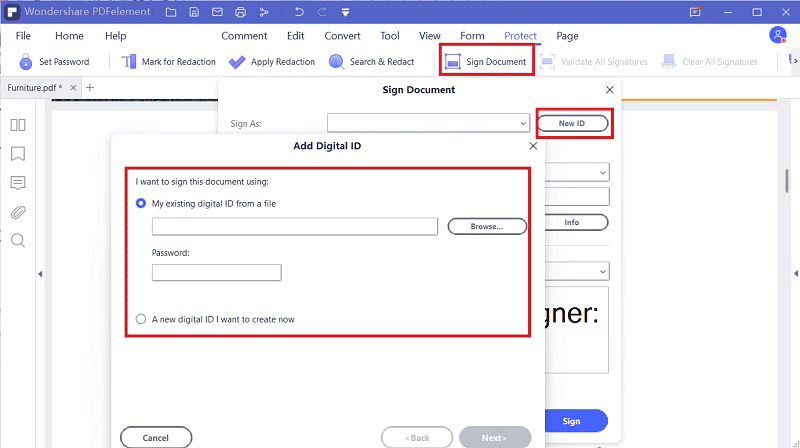 Step 4: After adding your image signature to your PDF file, you can export it.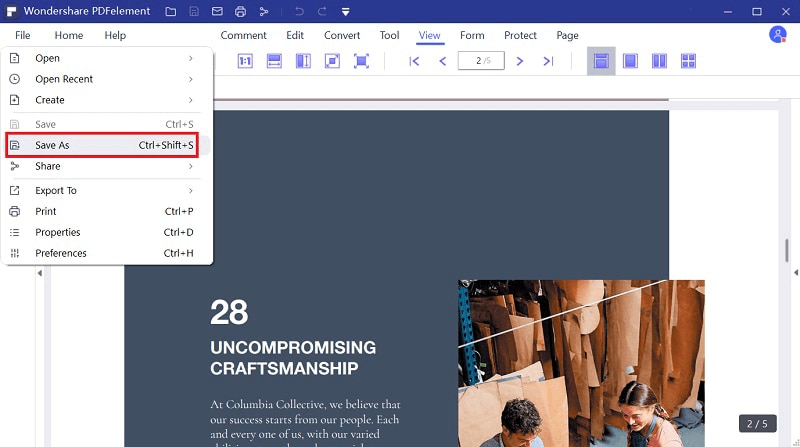 ---
Conclusion
To sum up, this article has highlighted the steps on how to add image signature in PDF using PDFelement and why you should choose PDFelement as your PDF editor. PDFelement (or PDFelement for Mac) is a fantastic PDF editing tool. If you are looking for a platform with advanced features for editing a PDF document and is not complex to use, PDFelement can meet your needs. It comes with an easy to navigate interface, and you will enjoy the experience. PDFelement has excellent features for adding customized image signatures to your PDF document; it allows you to edit your documents the way you want quickly, convert your files to the file format of your preference as well as creating a PDF file. It also allows you to extract data from PDFforms and scanned documents using OCR. PDFelement gives you a high-security level as it will enable you to encrypt your documents using a password or removing the password.