If you are looking for a program to handle your documents' format with, you are in the right place. This article is meant to give you a bit of information regarding file conversion. People who are working a lot with all types of file documents like .pdf, .xls and so on, often encounter problems since they do not know or they do not find a facile way to change their formats quickly and qualitatively. Even though it might sound like something impossible to find, there are some programs that can solve your issues instantly. Continue reading if you'd like to know more about the top 10 PDF table to Excel converter.
Part 1: Top 6 PDF table to Excel converter
#1. PDFelement Pro for Mac and Windows
PDFelement Pro is one of the most efficient tools to convert PDF table to Excel quickly and easy. This PDF tool is a program that will allow any user to convert edit and even create PDF documents, along with several other useful tools. With the help of this tool, you can accomplish PDF to Excel table conversion just in 3 steps:
Start the PDF to Excel table converter.
Import PDF file to the 'Convert' Tab.
Click on the 'Convert To Excel' button to start the conversion.
Why choose this PDF Table to Excel Converter:
It allows you to convert PDF to Excel, PPT, Word and other file formats easily.
It enables you to edit and convert scanned PDF files.
It makes it easy to markup, protect and share PDF documents.
It provides multiple PDF editing tools to edit texts, images and other elements in PDFs.
By the way, here you can get full guide on how to convert PDF to Excel easily.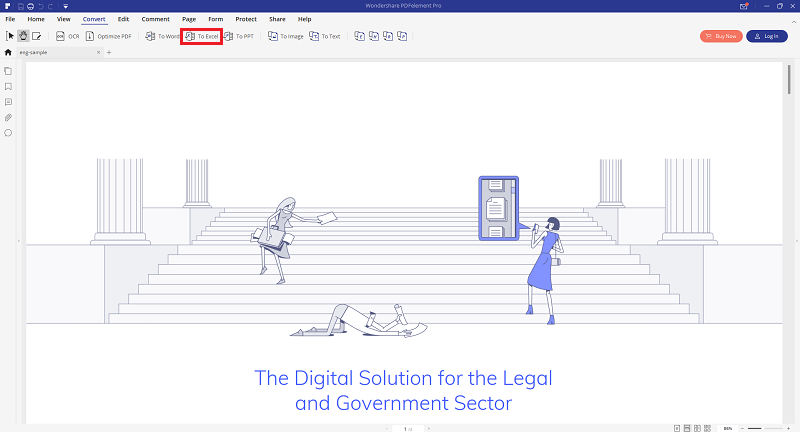 ---
#2. Adobe Acrobat
Adobe Acrobat is one of the most well-known PDF table to Excel converter programs. Adobe Acrobat can also help you to edit PDF files. Compared to the other programs mentioned, Adobe Acrobat can also export a certain amount of data from a PDF instead of the entire document.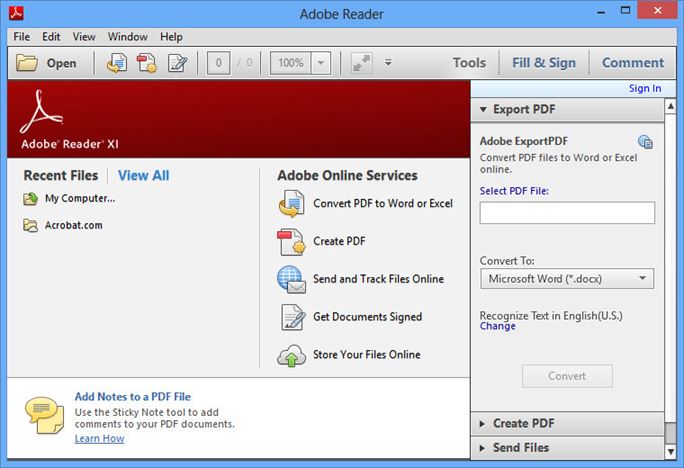 ---
#3. Investintech
Investintech is a free PDF table to Excel converter tool. It has a friendly platform and it offers a purchasing offer for the full version that can be very helpful for small businesses or people who work with documents that need to be converted. The desktop version is suitable for professional tasks.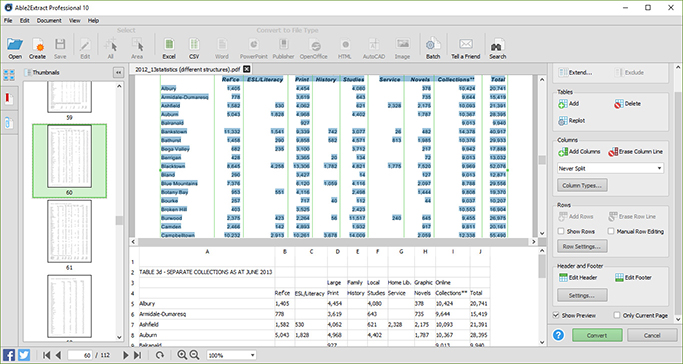 ---
#4. Nitro
Nitro is a paid PDF table to Excel converter which can do other things that simply transform PDFs into Excel files. Users can actually integrate Nitro with their Outlook accounts to convert entire email folders to PDFs. Extracting pages and exporting in the batch are also available.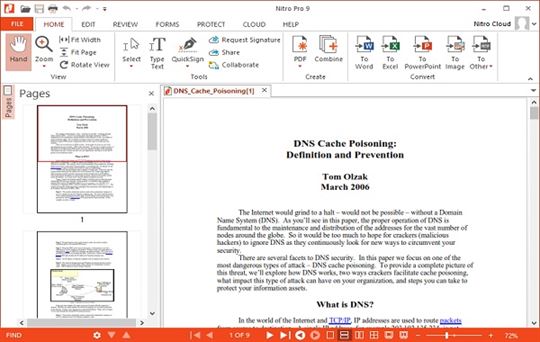 ---
#5. Nuance
Nuance is an entire platform for document converting and editing. It is extremely useful for businesses that require a boost in their productivity. Nuance offers are various and it can improve the tasks of any company or firm. It can also be used for personal matters.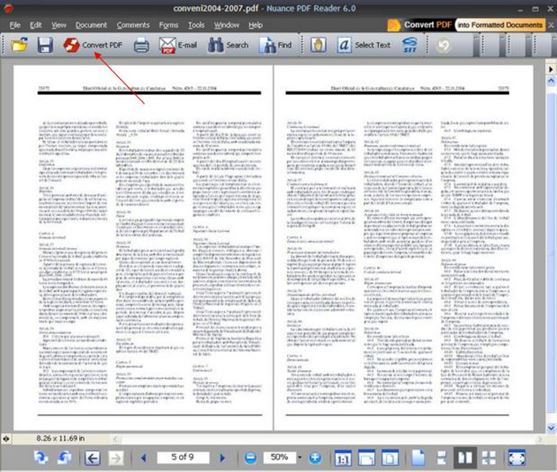 ---
Part 2: Top 5 PDF Table to Excel Converter Online Tools
#1. Hipdf
Hipdf is an all-in-one online PDF tool that is able to convert PDF, compress PDF, crop PDF and more. You can easily convert the PDF table to Excel using Hipdf. You only need to click 'PDF to Excel', then select the PDF file you want to convert and choose a file to save. Only seconds, the PDF table was converted to Excel.
Pros:
It can help you to convert PDF to Word, PDF to Excel, PDF to images, PDF to PPT and vice versa
You can protect, unlock and crop PDFs
It helps you to reduce the size of PDF files easily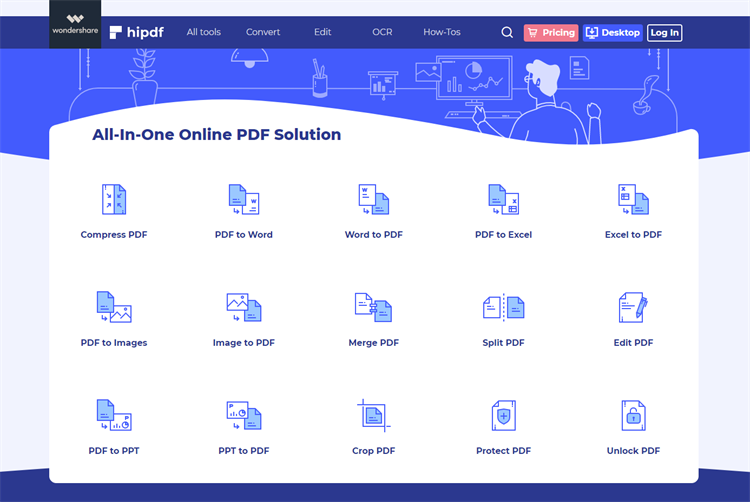 ---
#2. ilovePDF
IlovePDF is a website-based program to convert PDF table to Excel for free. All you have to do is access their website and simply drag and drop your file that needs to be converted. You can also click Select PDF file and a window will pop-up asking you to select the document yourself. This free software is powered up by Solid Documents which also has a paid version for its converters.
Pros:
It has several options for document extensions.
You can register so you will be able to keep track of the converted documents.
The interface is very intuitive.
You can also upload from Google Drive or Dropbox directly.
It offers clients high-security servers where PDFs will be stored shortly.
Cons:
The free version is limited in terms of how many files you are going to convert at once.
The conversion process is slow.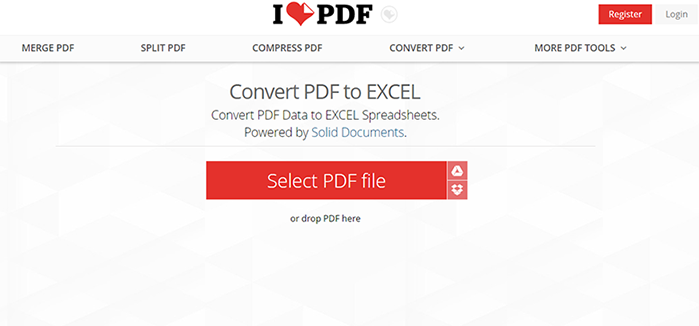 ---
#3. pdftoexcel.org
pdftoexcel.org is a very useful online PDF table to Excel converter when you are in a hurry and you are looking for a program that doesn't freeze or have any other issue. The pdftoexcel.org tool is suitable to convert pdf table to excel online. This platform is useful in the case that you have documents with a lot of data that cannot be lost or unformatted in the process.
Pros:
Intuitive interface – you have every step detailed in each tile.
Rapid processing – you won't waste any time and your converted file should be available for download quickly.
No data loss and accurate output.
It supports files that contain difficult tables.
You can perform calculations in the file after conversion.
Cons:
Download is made via e-mail which is more complicated than an instant download.
You can't batch convert.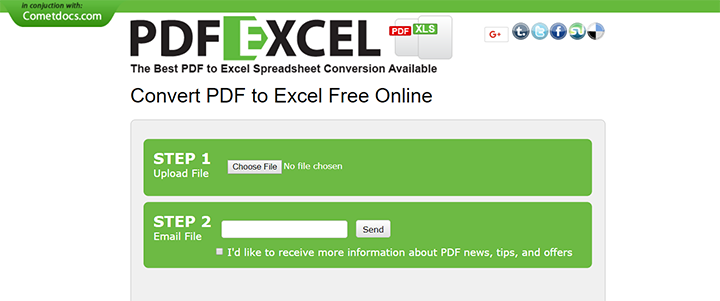 ---
#4. Zamzar
Zamzar is another full-option PDF to Excel table converter online for converting all kinds of files to Excel, including PDF. This platform also explains to their users how the conversion is done in a few easy steps and also recommends several associated programs like Adobe Viewer or Ghostscript with links to them. Zamzar works in steps and you can choose more than one file for converting which is extremely convenient.
Pros:
Fast conversion with no data loss.
Versatile with the formats.
Sign-up modality for getting rid of ads and converting bigger files (up to 2GB).
Cons:
E-mail downloading instead of direct link download.
Less security than the other converters.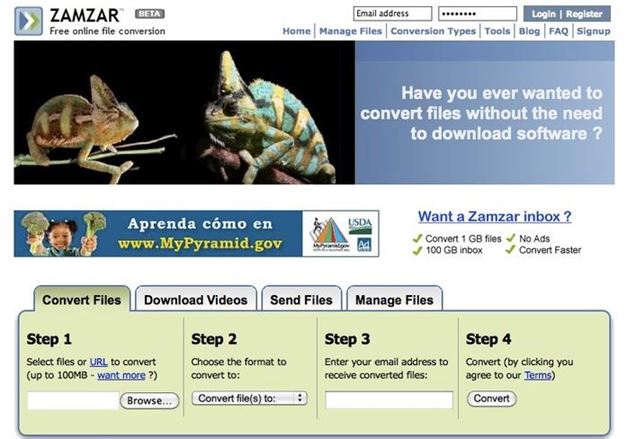 ---
#5. Sejda
With a very friendly online platform, Sejda is one of the most used free converters available that can help you to convert PDF table to Excel free online. Each file you upload is automatically deleted after five hours and the service is absolutely free of cost for files that have less than 200 pages and 50MB. You will be limited to 3 tasks per hour and you are also going to be presented the offline desktop version of the app. Their site is extremely well-built and the outcome is qualitative.
Pros:
Fast, qualitative conversion with acceptable limitations.
Both online and offline platforms.
Variety of tools used for files.
Cons:
The free version is not appropriate for batch processing.