3D PDF creator provides solution to convert 3D CAD data into rich and interactive 3D PDF documents. These can be used by CAM, CAD and CAE users as the degree of compression is very high. Basically the adobe acrobat and the converter together allow controlling the recipient at the other end to comment on a section or export data from both free adobe acrobat and the adobe reader. One of the best parts of using the 3D PDF creator is that it converts files without having to buy the CAD translators.
However, with every technology upgrade there comes along certain limitations and short comings in 3D PDF creator. We shall now list down the 5 most common problems faced by 3D PDF creator users and what can be done to resolve them.
The Best 3D PDF creator Alternative to Create PDF from Any Formats
PDFelement Pro - The Best PDF Creator
For the need to create PDF from any formats easily, we highly recommend you to use PDFelement Pro. It can be the best PDF editor, converter, and creator.
Why Choose This PDF Editor:
Create PDF from Email, Webpages, HTML, Text files and any image formats.
Convert PDF to Word, PPT, Excel, EPUB, HTML, Images, and more.
Edit PDF texts, pages, images, links, and annotate or markup PDF.
Combine multiple PDFs, split PDF and compress PDF to a smaller size.
Fill out PDF forms, and import or export the data from PDF form.
Edit and convert scanned PDF files with the OCR feature.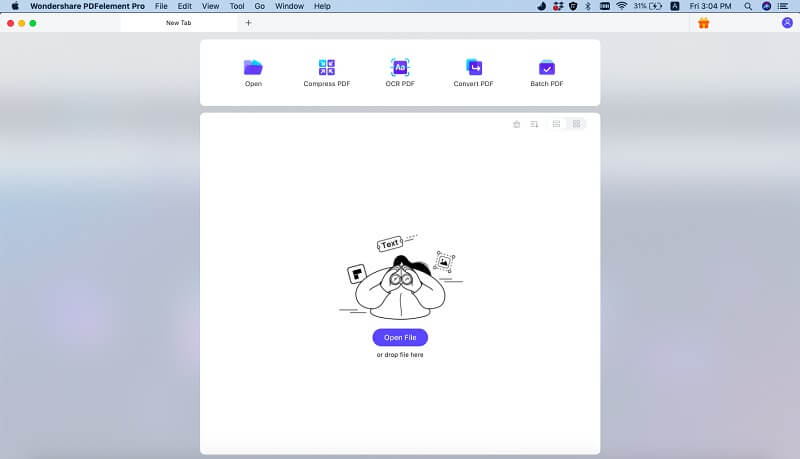 ---
Top 5 Problems and Solutions on 3D PDF Creator Problems
Problem 1: There seems to be a problem with the size and depth of different texture in the pictures and they don't seem to be up to the mark too.
Solution 1:
Step 1: Open the file in 3D toolkit.
Step 2: Click on the part that needs to be edited.
Step 3: Click on Materials, under the tab "Materials".
Step 4: Click 'Diffuse texture' under tab Maps.
Step 5: Set values to 2,3 or 4 and click "OK".
---
Problem 2: 3D page does not get printed appropriately. The printed out page is being of any help.
Solution 2:
Step 1: Updating the printer driver.
Step 2: To check if the file is corrupt.
Step 3: Or turn off the printer and switch it back on after a min.
---
Problem 3: There is a difficulty in printing out the converted CAD files.
Solution 3:
Step 1: Checking printer connection.
Step 2: Try printing other PDF based files.
Step 3: If printed properly then likely that file is corrupt or damaged.
Step 4: Check further more on web for similar issues.
---
Problem 4: The rotate option does not rotate the file and acts like zoom instead.
Solution 4:
Step 1: File needs to be edited in toolkit.
Step 2: Right click on file.
Step 3: Choose the option 'Edit in 3D toolkit'.
---
Problem 5: There seems to be a prominent issue with the JavaScript 3D annotations of acrobat.
Solution 5:
Step 1: Check if the "host" property of the program exposes acrobat JavaScript APIs to the 3D annotation.
Step 2: If host is undefined as MS word, then it is currently not running the JavaScript engine of the acrobat.