The Broderbund PDF Creator is the software that allows you to create and share PDF files. With the Broderbund PDF Creator, you are empowered to get the best from your PDF files. PDF files can be created from any applications and converted into fully formatted documents. And you are able to add bookmarks and hyperlinks to the created PDF.
The somewhat great application does not however come faultless. After all, nothing is made perfect. Some of the issues that can be descried as challenges in using Broderbund PDF Creator are listed below with suggested solutions.
PDFelement - The Best Broderdund PDF Creator for Mac Alternative
Here we highly recommend PDFelement Pro as Broderbund PDF Creator equivalent program. This program can help you to create PDF from Webpages, HTML, Text files and any image formats. And you are able to import multiple files and combine them into one PDF. What's more, it allows you to edit, convert and secure PDF without any fuss. Just try it free now.
Why Choose This Broderdund PDF Creator Alternative:
Allows you to create PDF from other formats and create PDF form with ease.
Powerful PDF editing tools makes PDF Editing easy like working on Word files.
Markup and annotate PDF files with multiple markup tools.
Easily convert PDF to Word, Excel, PPT, EPUB, Images and other popular file formats.
OCR scanned PDF documents for further editing and converting.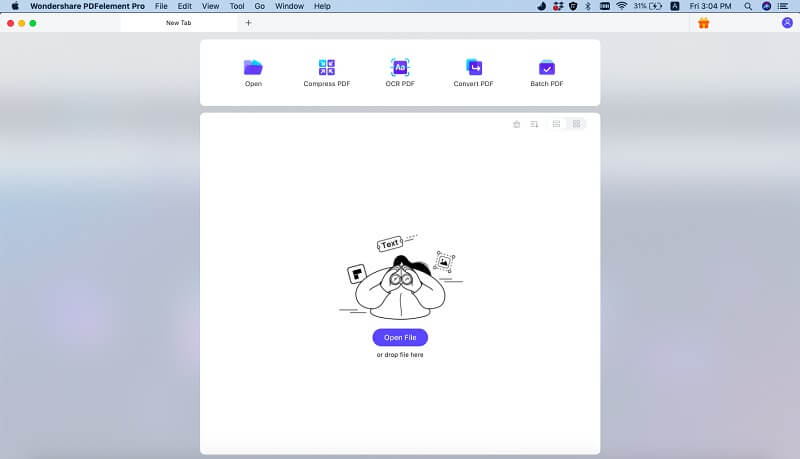 ---
Part 1: Top 5 Problems and Solutions on Using Broderdund PDF Creator
Problem 1: As a new customer, some people sometimes find it tasking downloading their order.
Solution 1: After going through the process of ordering the software, an email containing the download link will be sent to the email provided. This link is to be clicked on or copied into your browser to begin the download of the software. "Save" should be clicked in the download box, and the saved file can be installed for immediate use.
Problem 2: Users of previous versions of the software wanting to upgrade to the newer versions also face some challenges in doing this.
Solution 2: The simple solution to this is uninstalling the version you already have before installing the new version. It is the same process as uninstalling any other computer program.
Problem 3: Accessing online clip art and images can also be a problem when using Broderbund PDF Creator.
Solution 3: This is usually as a result of the computer firewall blocking access to internet content. The way around the problem is by disabling the firewall hardware or software to enable the software download access content online.
Problem 4: Another issue is not being able to conncet to the Checkpoint license server.
Solution 4: This is a result of the activation process not having Administrator privileges on Windows Vista and Windows 7 when trying to authenticate and save your key into the registry. The following process should be followed in order to bypass this error. Right click on the icon that starts the program, left click on properties, left click on compatibility tab, and check the box that says "Run this Program as administrator". You should be able to gain full access to the program after this process.
Problem 5: Another problem that can be experienced when using Broderbund PDF Creator is the inability to concert to PDF files, with the "Unable to initialize the PDF Converter" coming up as response.
Solution 5: This can be solved by deleting the Broderbund PDF Converter 2.10d and installing the Broderbund PDF Converter.
---
Part 2: The Best Broderdund PDF Creator for Mac Alternative
For these reasons and some others, intending users might want to look at some other alternatives to the Broderbund PDF Creator. Especially for Mac users, there is no Broderbund PDF Creator for Mac.
| Features | PDFelement Pro | Broderdund PDF Creator |
| --- | --- | --- |
| Price | From $69 | $519 |
| Platform | macOS, Windows, iOS, Android | Windows only |
| Create PDF | | |
| Convert PDF to other formats | | |
| Add watermark and hyperlinks to PDF | | |
| Secure PDF | | --- |
| Combine and compress PDFs | | --- |