CutePDF Writer is a free software tool that helps you to create PDF files much easily. It installs quickly and configures automatically itself as a virtual printer available in your printer folder under the name CutePDF Writer. The tool is easy to use and hence can be utilized by anyone to create files in PDF format. It has separate control panel, and offers you have quick installation. Here are few of troubleshooting on using CutePDF Writer and the best alternative solution: PDFelement Pro.
Part 1: The Best CutePDF Writer for Mac Alternative
Though, the CutePDF Writer is a good tool to create PDF files for totally free, it has some issues, for example, cutepdf writer is not working on windows 7/8/10. The great alternative to CutePDF Writer for Mac is PDFelement Pro . This tool allows you to convert any form of files to PDF quickly. You can make use of this CutePDF Writer for Mac alternative to perform various tasks such as convert PDF to word and other formats, insert, extract or delete PDF pages, edit PDF graphics, images and text, add or annotate PDF, merge or split PDF, and more.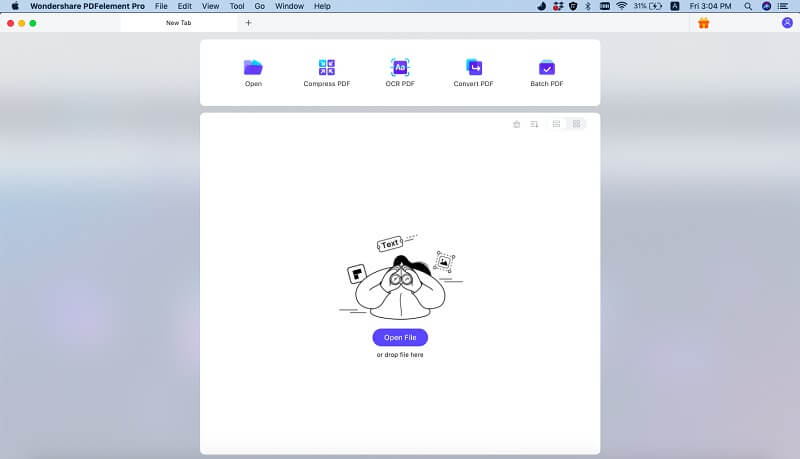 CutePDF Writer vs PDFelement Pro
| Products | PDFelement Pro | CutePDF Writer |
| --- | --- | --- |
| Price | $79 | Free |
| Platform | Windows/Mac | Windows Only |
| Create PDF from any documents | | |
| Convert PDF to other formats | | --- |
| Edit PDF elements | | --- |
| Secure PDF with password and watermark | | --- |
| Fill out PDF forms | | --- |
| Combine and compress PDFs | | --- |
| Edit and convert scanned PDF | | --- |
---
Part 2: Top 5 Common Issues on Using CutePDF Writer
Problem 1: CutePDF Writer is corrupt.
Solution 1: By reinstalling the program, you can fix the problem.
Problem 2: PDF pages do not appear in CutePDF window.
Solution 2: This is because you have full acrobat installed or mixed versions of adobe reader. You can install the old version of the complete acrobat once you have installed the reader's new version. To resolve the issue:
Restart your system
Launch the adobe reader and then select repair adobe reader installation in the help menu.
Reboot the system and try again
If this doesn't help, you need to launch Internet browser and then check its internet options. This would resolve this issue; you do not have to re-install the CutePDF tool.
Problem 3: The CutePDF Writer is not working.
Solution 3: The Cute PDF Writer is not working might happen because of lots of reasons, but it can be easily resolved after reinstalling the CutePDF Writer.
Problem 4: The font capture is not working.
Solution 4: This issue can be fixed simply by deleting all your temporary files. Type in "%tmp%" and try deleting all the documents or files which you see in the CutePDF window. Then restart the installed application.
Problem 5: Adobe detects an issue with CutePDF Writer plug-in.
Solution 5: This usually happens when application is installed on a 32-bit operating system. So try removing the 64-bit reference from the applications plug-in.