CutePDF Word to PDF converter is one of the free programs that allow you to convert your Word (doc./docx.) files to PDF format. In fact, the program allows you convert any page or document that can be printed on a paper to PDF document. In simpler terms, CutePDF acts as a virtual printer on your computer that converts everything printable to PDF. This article also introduces a better alternative: PDFelement Pro.
How to Use CutePDF to Convert Word to PDF
Assuming you've already installed the program on your computer, follow the steps outlined below on how to convert your word document to PDF file:
Open the Word document you want to convert.
Next, press the Ctrl+ P keys on your keyboard simultaneously to open the Print Window.
Now choose CutePDF Converter as your printer and click the "OK" button.
After a few seconds, the Save As window appears. Here, choose the location you want to save your new PDF file and click Save to finish the conversion process.
PDFelement Pro - The Best Way to Convert Word to PDF
PDFelement Pro is an useful tool for you to convert Word to PDF. With the help of this smart PDF Converter, you can convert the Word, JPG, PNG, GIF, TIFF, BMP and the files from other formats to PDF document The quality is maintained, and you can add as many pages you want.
Why Choose This PDF editor:
Convert PDF to images, Word, Excel, PPT, EPUB and more formats.
With ease convert PDF files to other popular file formats in batch.
Easily edit PDF texts, graphics, images, links, watermarks, etc.
Create PDF from other formats and create PDF forms easily.
Easily mark up and annotate PDF files with multiple markup tools.
Combine multiple files into PDF and split PDF into several files.
Add watermark, signature and password to PDF.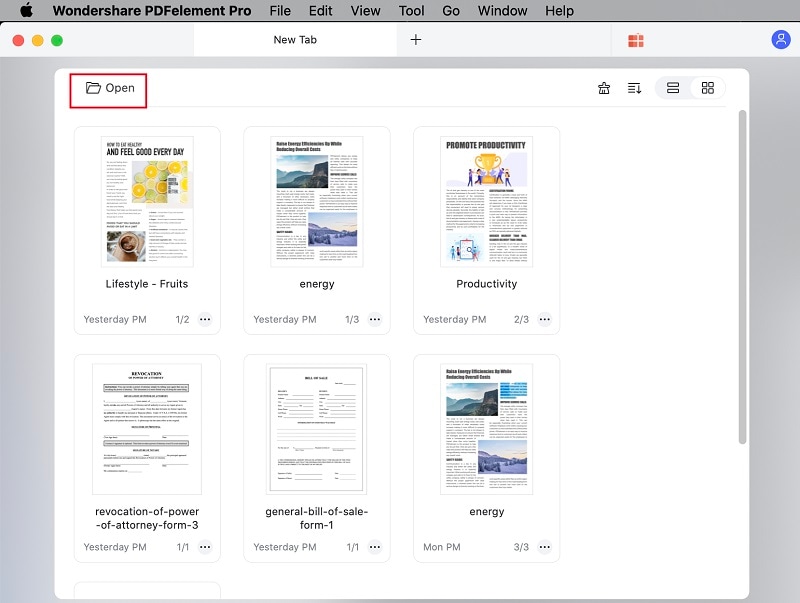 ---
Part 1. Troubleshooting on Using Cute PDF Word to PDF
Unfortunately, users of this program have been encountering a mountain of challenges when converting their word documents to PDF formats. Below are some of the most common problems reported by the users (and the possible solutions):
5 Common Issues on Using Cute PDF Word to PDF
1. CutePDF Converter is Corrupt.
Solution 1: reinstalling the program usually fixes this issue.
2. CutePDF not working?
Solution 2: since there could be many reasons behind this problem, reinstalling the program is the best solution.
3. Front capture not working?
Solution 3: delete all the temporary files present in the program's window and restart it.
4. PDF pages fail to appear on the CutePDF window?
Solution 4: the root of this is the installation of acrobat or mixed versions of the adobe reader. You can resolve the issue by restarting the computer, launch the Adobe reader and repair its installation on the help menu. Finally, reboot your computer and try again.
5. Adobe detects problems with the CutePDF plug-in?
Solution 5: This occurs when the application is installed on 32-bit OS. You can, thus, solve the issue by removing the 64-bit reference on the Application's plug-in. With such a myriad of problems, CutePDF Converter might not meet all your PDF creation needs. That's why we recommend you to move on to other alternatives out there.
---
Part 2. The Best Alternative to Cute PDF to Convert Word to PDF
The BEST alternative to Cute PDF we recommend you to try is the PDF Creator for Mac. Judging from the many positive reviews this superior Word to PDF converter program has earned since its introduction into the market, there's not a single doubt that it will meet all your needs. What is PDF Creator for Mac? In simple words, PDF Creator for Mac is a real easy to use PDF Creator that enables you to convert Word documents to professional looking, high-quality PDF formats. What's more- it supports conversion of Excel and PowerPoint documents to PDF as well.
Key Features of PDF Creator for Mac
The program fully supports multiple Microsoft Office formats including PPT, PPTX, DOC, DOCX, XLS, and XLSX.
The program outputs High-Quality, professional PDF files that retain the layout and formatting of the source document.
It supports batch conversion of various documents into PDF files- at a high speed!
With this program, you can directly convert your Word, PowerPoint or Excel document to PDF without necessarily installing the office applications.
Good news for all business people- you can use this program to combine multiple Word, Excel, and PowerPoint documents into a single PDF file.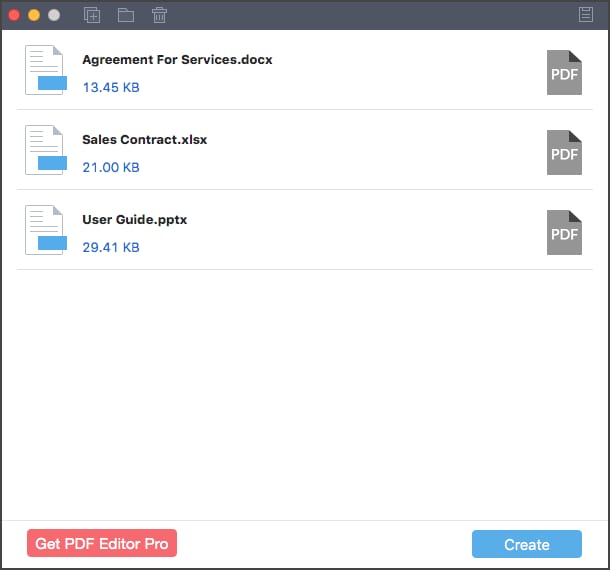 ---
Step-by-Step Guide on How to Convert Word to PDF Using PDF Creator for Mac:
Step 1. Launch the Program
First of all, download the program from the product page. Next, install it (this will take you a few seconds only). After the installation process, double-click the program icon to launch it. Note that the program comes with a free version as well as a paid version. The latter enables you to enjoy all the advanced features we discussed above.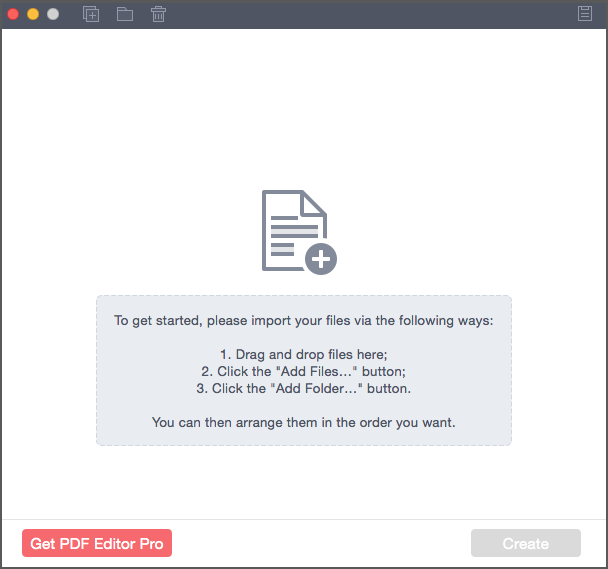 Step 2. Import The Word Files to be converted
Now you want to import your documents to the program so that you can start converting them to PDF files, right? Good. You can do this in 3 different ways:
Directly drag and drop the documents into the program's main interface;
Click on the "Add Files" button to select the files you wish to convert to PDF.
Click on the "Add Folder" button if you want to do a batch conversion of documents.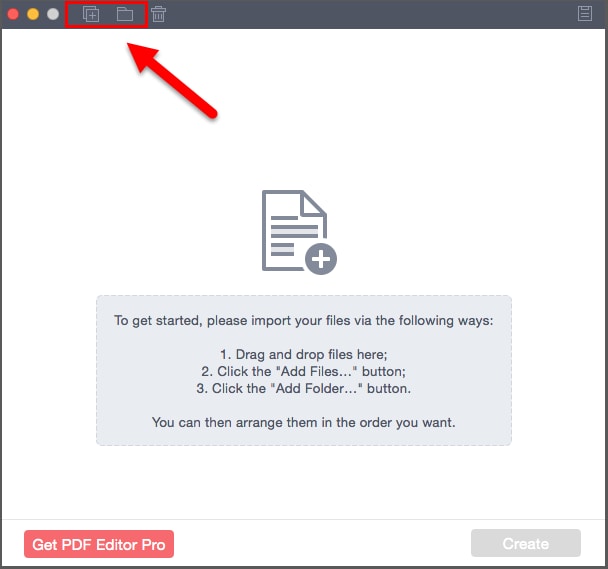 Step 3. Create a PDF File
You're almost done! The final step involves clicking the "Create" button on the bottom right of the program's main interface. You'll be prompted to specify where you want to save your new PDF file(s). Ultimately, click the "Save" button to start the conversion. And you're done!