Foxit PDF Creator is a free PDF creator working as virtual printer that converts any sort of printable documents to PDF files. It's easy to use and quick to install. This tool can be used without any user interface. It just doesn't works like ordinary software but it acts like virtual printer. To convert any file to PDF format just make sure that you select Foxit PDF Creator as the printer. Some of the common issues you can experience when utilizing this tool are listed in this article, and we also recommend a better alternative: PDFelement Pro
Part 1: The Best Foxit PDF Creator for Mac Alternative
Though Foxit PDF Creator can help you to create PDF, it has some limitations and it only support Windows platform. So for Mac users, an alternative to Foxit PDF creator for Mac is helpful. PDFelement Pro is one of among the excellent alternatives to Foxit PDF Creator. This tool is very easy to access and convenient to make use of. It allows you to create PDF and convert the PDF files to Excel, Word, and still more. Merging, splitting and compressing by using this Foxit PDF Creator for Mac alternative are very simple tasks. You can easily edit the scanned PDF and convert it to any required format. It also helps you to secure the most important PDF documents with passwords.
Edit native and scanned PDF by adding, deleting or changing texts, images, and others in PDF.
Annotate or mark up PDF with text boxes, sticky notes or freehand drawings.
Convert standard and scanned PDF to Word, PPT, Excel, Images, HTML, and other formats.
Create PDF from existing PDF, Webpages, HTML, and Text files.
Quickly sign PDF and make comments. Decrypt or encrypt PDFs.
Combine, compress or split PDF documents.
Fill out PDF and create PDF from many free PDF form templates.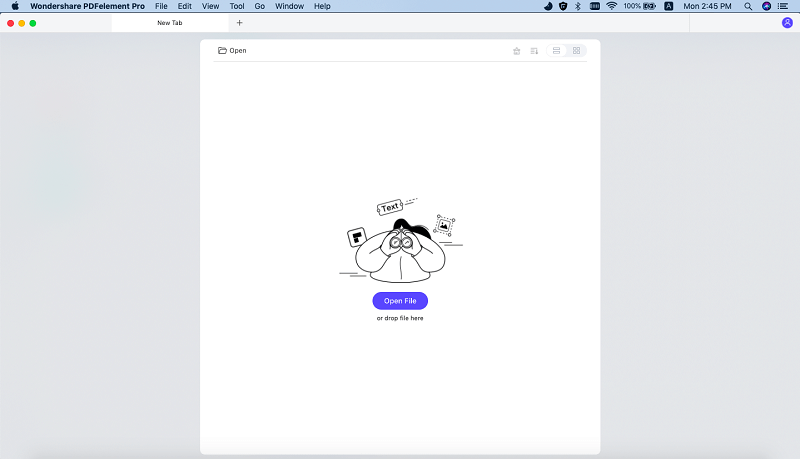 ---
| Products | PDFelement Pro | Foxit PDF Creator |
| --- | --- | --- |
| Price | $99.95 | Free |
| Platform | Windows/Mac | Windows Only |
| Create PDF from any documents | | |
| Convert PDF to other formats | | --- |
| Edit PDF elements | | --- |
| Secure PDF with password and watermark | | --- |
| Fill out PDF forms | | |
| Combine and compress PDFs | | --- |
| Edit and convert scanned PDF | | --- |
---
Part 2: Top 5 Common Issues on Using Foxit PDF Creator
Problem 1: Problem when registering Foxit PDF Creator.
Solution 1: This issue is mainly because UAC is enabled.In order to solve this problem go to the directory where you have installed Foxit creator. Right click on "registration.exe" and select it as run as administrator.Click on the browse button in the registration of Foxit PDF creator and select for the pcrkey.tex file and at last click on 'Register the key'.
Problem 2: Occurrence of error message "Error tag=AddPrinterDriver (997): Overlapped I/O operation is in progress" when installing Foxit PDF Creator.
Solution 2: Run print spooler service prior to installing Foxit PDF creator. To start with the print spooler service, go to control panel->administrative tools->Services, then select and start print spooler.
Problem 3: Occurrence of error message "Error tag =CopyFileK (5): access is denied", While registering Foxit PDF Creator.
Solution 3: In such a case, copy the file to the drive: \WINDOWS\system 32 \spool \drivers \w32x86\3 and run the editor once again.
Problem 4: Issue in reducing the size of PDF file.
Solution 4: This issue is mainly due to the images in original document. Follow the below instructions to reduce the file size of the original size:
Go to printing properties in Foxit PDF Creator and select the tab "general" and uncheck the option "support transparent imaging model (72-300)".
Problem 5: Issue encountered during uninstallation of Foxit PDF Creator.
Solution 5: This issue is mainly because the printer driver might be still running.To uninstall the creator make sure that printer spooler service is started and performs the following steps:
Start "settings "-> printers and faxes.
Select Foxit PDF printer and remove it.
Go to "file"->server properties ->"Drivers "-> select "Foxit PDF printer driver "and delete it.
Restart your PC.