Portable Document Format (PDF) documents, have become one of the most popular ways of saving text file documents. PDF's popularity has seen to it that there is an increase in the number of software that users can use to save their documents in PDF format. One of these software is the Word to PDF plugin. A word to PDF plugin is basically a piece of software that embeds itself on another software which in the process will give you the ability to create PDF document on the software that it embedded itself on.
PDFelement for Windows - The Best Word to PDF Plugin Alternative
PDFelement Pro is the best Word to PDF Plugin Alternative. With the help of this smart tool, you can easily convert PDF to Word, PPT, Excel, EPUB and other file formats in a high quality. It provides you multiple editing tools to edit texts, images, links and other elements in PDFs with ease.
Key Features of this PDF Creator:
Efficient conversion of Word, Excel and PowerPoint documents into PDF format.
The ability to convert several files into PDF format all at once using the batch PDF creation feature.
Creates high quality PDF files which can be used on other PDF editing or manipulation software.
No limit on the number of PDF files that can used at a given time.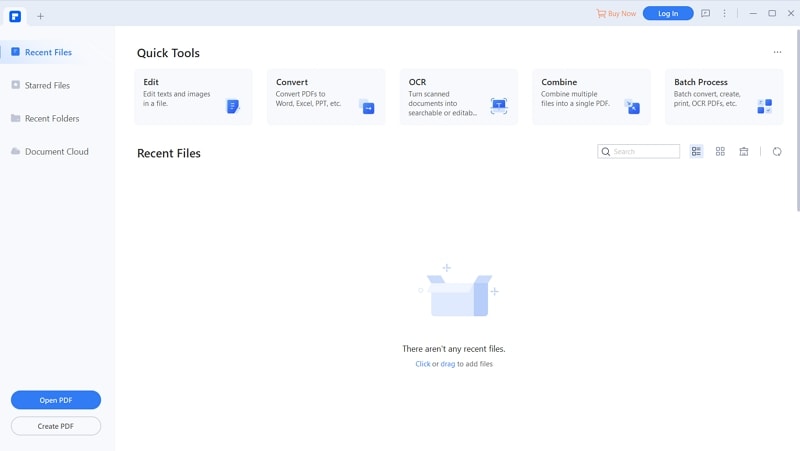 ---
Part 1. Troubleshooting on Using Word to PDF Plugin
The use of Word to PDF plugin is very easy. The first step is to install the plugin which in most cases is a very straight forward process especially when it is installed on popular operating systems such as Mac OS or Windows platform. After installing the plugin, all one has to do is simply open up a word document or type out a new Word document. After opening the Word document of your choice or typing out a new one, click on the "Save As" button to save the file in a PDF format. A dialog box will appear giving you options of where to save and name the file. Click on the "Save as Type" button to select from a drop down list the file type that you want to save it in. Select "PDF" from the drop down list and click on "Save". The Word document will then be saved in PDF format.
As much as Word to PDF plugins get the job done with regard to converting word documents into PDF formats, there are still some shortcomings that come with the use of a Word to PDF plugin. Below are the cons that come with the use of a Word to PDF plugin.
Cons of Using Word to PDF Plugin:
They cannot be used independently. They have to be used together with another software which in most instances will be a Word editor.
Some Word to PDF plugins are software specific such as the ones which can only be used on MS Word.
Some Word to PDF plugins are platform dependent. This means that they can only be used on a computer running on a specific operating system.
---
Part 2. How to Convert Word Documents to PDF
Although Word to PDF plugins are very popular, they aren't the only option available for a user to save their Word document in PDF format. Regardless of there are a variety of software options that one can choose from when selecting Word to PDF conversion software, there is none that comes close to providing a better solution than PDF Creator for Mac. It makes it very easy for one to easily create PDF files, making it the best alternative for Word to PDF plugins. The software comes with the following features.
Step-by-Step Guide on on How to Convert Word to PDF:
Step 1. Launch the Program
This involves downloading PDF PDF Creator for Mac and installing. Installing the program is as easy as dragging and dropping the program file into the applications folder. You may then launch the program by clicking on the program icon.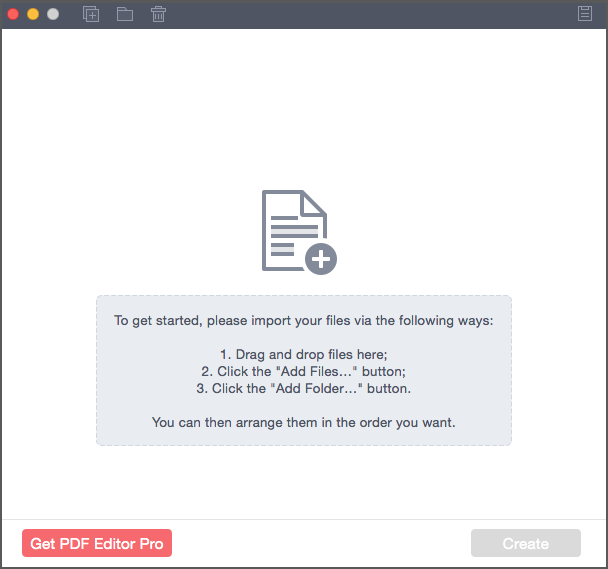 Step 2. Import the Word Files
This can be done using any one of the following three ways:
The first way that one can import files is to drag and drop the files into the programs interface. Multiple files can be added at once using this method.
Click on the "Add files" button which can be used to add individual files. This is a method that is best used to import specific files.
The third and final option is to use the "Add Folder" option. This option is essential when one wants to import every word file that was included in a specific folder.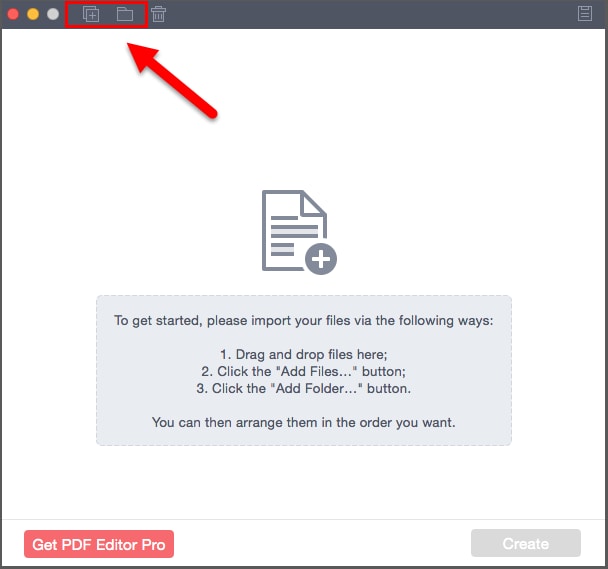 Step 3. Create PDF Files
After importing the files, you may then arrange the imported files in the manner that pleases you. Create the PDF files by clicking on "Create" button.