The popularity of PDF files is increasing by the day. This hugely due to the fact that documents in PDF are easy to read, comes in small file size, cannot be altered or modified. So the need to create PDF also is raising. And there are many programs that allow PDF creation. The Jaws PDF Creator is a good PDF creator that allows you to create PDF files easily. The software acts as a virtual printer and you just need to go to Print and select Jaws PDF Creator as the printer, which will process the PDF creation. And it provides you with multiple setting options to help you to create PDF. However, there are some common issues or challenges faced by users when using Jaws PDF Creator. Read on and learn how to solve the issues.
Part 1: The Best Jaws PDF Creator for Mac and Windows Alternative
PDFelement Pro for Mac - The Best Jaws PDF Creator Alternative
Though Jaws PDF Creator is a great tool to create PDF, this program is no longer in development and no futher updates. It means it can not be supported by newer operating systems. Thus an alternative to Jaws PDF Creator is needed.
The highly recommended alternative to Jaws PDF Creator should be PDFelement Pro. It not only allows you to create PDF from other formats, but also allows you to edit PDF files just like you are using a word processor. Besides, this Jaws PDF Creator for Mac or Windows alternative can help you to convert, compress, split, and combine PDF files. And you can secure your PDF document by adding password or watermark. Just take a trial and enjoy more features.
Key Features of This Jaws PDF Creator Alternative:
The alternative is designed to allow you to create your own PDF file from other file formats and create fill able PDF forms with ease.
This PDF creator in offers a great number of editing tools that can help you to edit texts, images, links and other elements in PDFs. It has extracting, cropping and rotating function and also allows you to add watermarks and change backgrounds.
It helps you to convert PDF documents to other formats, such as Word, PPT, Image and other popular file formats.
It has the OCR feature that allows you to create and edit scanned PDF files.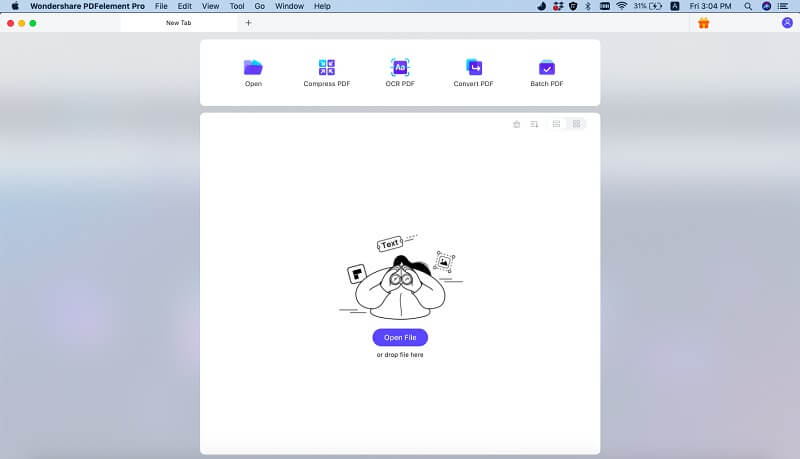 ---
Step 1. Create PDF in 1 Click
After you have installed, you can click the program to launch the PDF editor. Drag and drop your file to the interface of the program. Then you can click the "File" > "Save" to save the file into PDF format.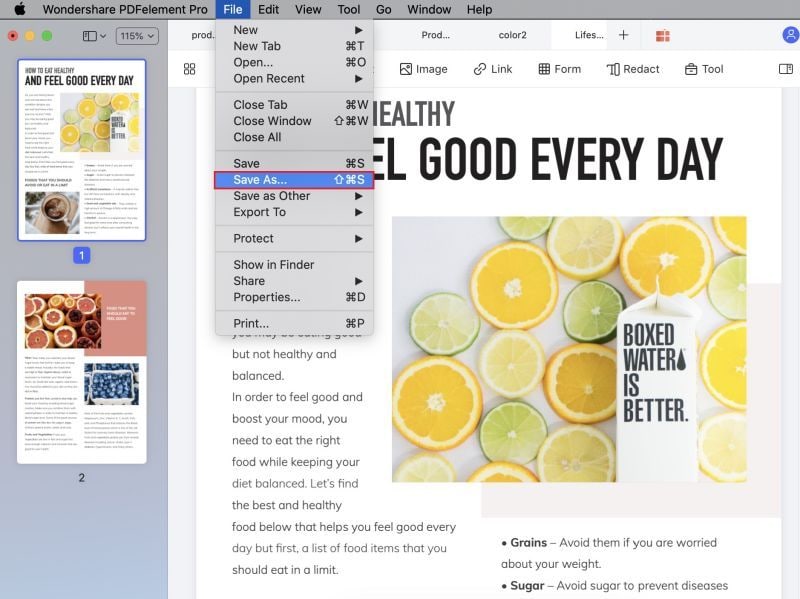 Step 2. Create PDF from Multiple Documents
If you want to create PDF from multiple files, you can go to "File" > "Create", and choose the "Combine Files into PDF" option, and then import files to the new opened window. After you've clicked on the "Combine" button, you can convert multiple files into PDF.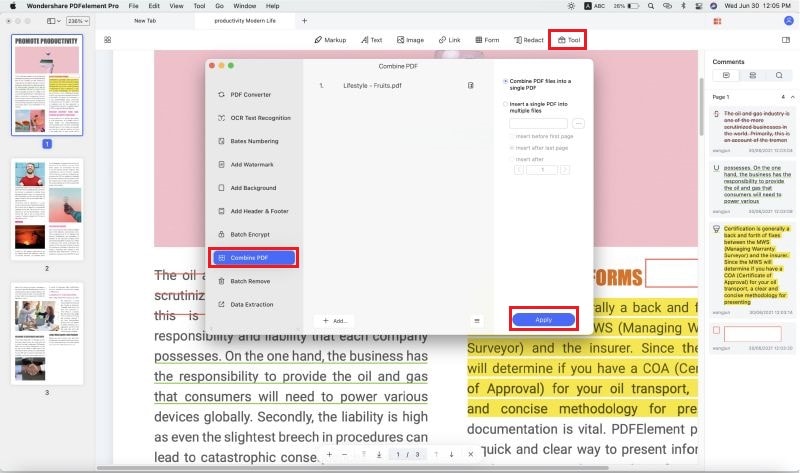 Step 3. Edit PDF File
This PDF creator offers various PDF editing tools. With the help of those tools, you can easily edit the texts, images, links, etc. To do this, you can open the "Edit" tab and choose the tool that you need.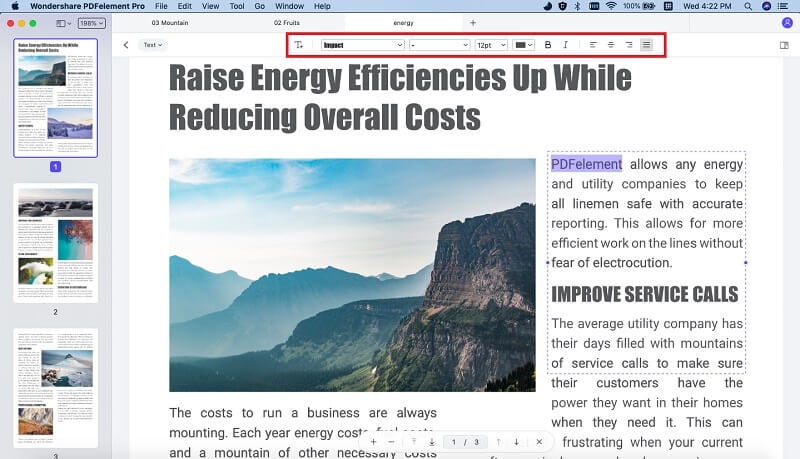 ---
| Products | PDFelement Pro | Jaws PDF Creator |
| --- | --- | --- |
| Price | USD 69/year | USD 10 |
| Platform | Windows/Mac/Android/Ios | Windows only |
| Create PDF | | |
| Convert multiple files to PDF | | |
| Edit PDF | | |
| Secure PDF | | |
| Fill out PDF forms | | |
| Combine and compress PDFs | | |
---
Part 2: Top 5 Common Issues on Working with Jaws PDF Creator
Problem 1: One issue with Jaws PDF Creator is that it does not run on Windows with 64-bit operating system.
Solution 1: The solution to this problem is to get a gDoc Fusion that has 2 parts of creator and viewer. The Jaws PDF creator V5 can however work Windows XP 64-bit and Windows 2003 64-bit but it will not run on Windows Vista 64-bit.
Problem 2: Another issue associated with using Jaws PDF Creator is the printer not installing on the Windows 2003.
Solution 2: The solution to this problem is to try installing Jaws PDF creator in Windows 2000 mode. The problem should be fixed by doing that.
Problem 3: Jaws PDF Creator does not work on the Windows 7 operating system.
Solution 3: A solution to the problem is to get the replacement produced by Global Graphics – gDoc Fusion.
Problem 4: Jaws PDF Creator can also be a pain in the behind when you try to install it on Terminal Server.
Solution 4: This is so because the software is not supported on any Terminal Server. The Jaws PDF Server can be purchased to solve this problem.
Problem 5: Uninstall Jaws PDF Creator.
Solution 5: In case you want to uninstall Jaws PDF Creator for any reason, you need to do this very carefully as it can be a problem if not done properly. In case you encounter a problem when trying to install the software, you might have to do uninstallation manually.