PDF has become popular. And there are many needs to create PDF files either from a blank file or from other formats. The latest Windows 10 by Microsoft brings with it enhanced features of an OS from the previous version; knowing the best PDF creators that can work well for you and your OS is an added advantage. Below are 5 top PDF creator for Windows 10. The No.1 is PDFelement Pro
1. PDFelement Pro
There are a lot of PDF Creators out there that can support various operating systems. The PDF creator that made the top of the list is the PDFelement Pro. This software does not just excel in terms of its editing function, but its PDF creation, annotation and conversion functions work just as awesome. Users are also presented with the ease of use where the interface of the program is extremely user friendly.
It not only supports Windows 10 but also accommodates other Windows OS like Windows XP, Vista, 7 and 8. This PDF editor is a smart program that allows its users to edit, convert and create PDF as easy as it is with any Microsoft Offices' applications. Users can create PDF files from source files of a different format. Mark up and annotations functions are two beneficial functions that it has. Users can add on any comments or feedback on their PDF documents by adding sticky notes, boxes, highlights and many more.
Pros
Makes editing, conversions, merges and splitting of documents easy.
Enhanced by an Optical Character Technology - makes texts discoverable and supports more than 17 languages.
Forms creation function, and extract data from PDF forms in 1 click.
Annotation capabilities, and markup PDF files with multiple markup tools.
Cons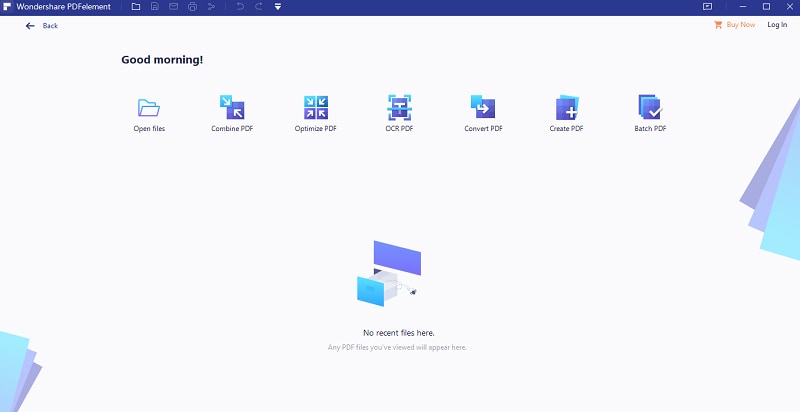 ---
2. Peernet PDF Creator Plus
More than just a PDF creator software, the PDF Creator Plus by Peernet is one of the top PDF creator software! It utilises the virtual printing function with a preview application in order to create new PDFs. The PDF creation function can create PDF files by combining documents of different files, paper sizes and orientation.
Pros
Supports Windows application that can perform printing; can also create other file formats e.g. TIFF and JPEG; inclusion of Microsoft Word Add-in features; creation of searchable PDF files; annotation and editing tools; PDF size and quality customisation.
Cons
This software offers basic PDF creator functions only; intrusive anti-piracy methods; the license is meant for one installation only.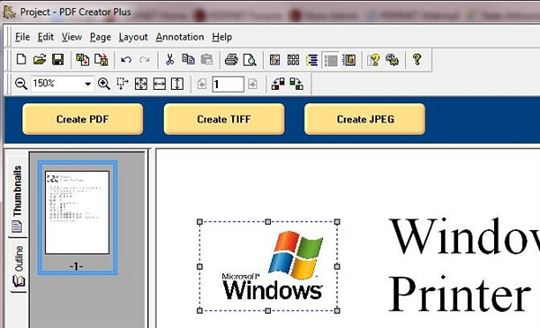 ---
3. deskPDF PDF Creator X
If you appreciate a simple and efficient PDF creator program, the deskPDF Creator X by docudesk is the right program for you. With its PDF printing feature, creating PDF files are made easy with its "Easy Start" menu. As a plus, it can integrate with Microsoft Word. Its other functions ensure that only high quality PDFs are created; making it a chosen program for users who are looking for outputs that can match the quality and compatibility of Adobe Acrobat created documents. deskPDF Creator X supports Windows? 10, 8, 7, Vista and XP.
Pros
Useful watermark function and PDF forms creation; built-in protection features that allow user to set various control and restrictions to avoid document manipulation; password and banking-grade encryption for added security; follows Microsoft Office's style with File and Home tabs - making it a really user friendly program.
Cons
Installation of the program would prompt you to make it the default viewer for PDF files; have to install its Microsoft Office Integration function; the program is unable to group multiple form fields and can't be edited at the same time.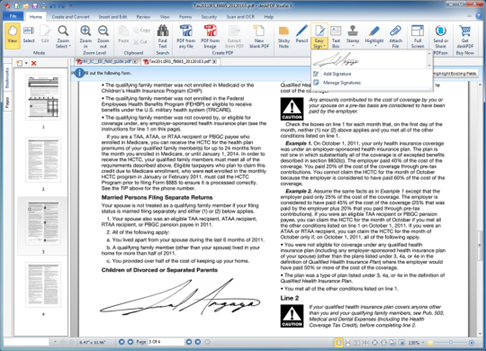 ---
4. CutePDF Writer
CutePDF Writer supports Windows 98, ME, 2000, XP, 2003, Vista, 7, 2012, 8, 8.1 and 10. This software is preferred for both personal and commercial use when it comes to PDF creation. The functions offered are simple and it works like a "printer subsystem" i.e. you can create a PDF file with just about any Windows applications that have printing functions.
Pros
This program allows users to create and modify forms; easy and automated configuration; useful and simple interface.
Cons
This software is very basic - limited functions and lacks in functionality; Ghost Script needs to be installed together for some applications to work.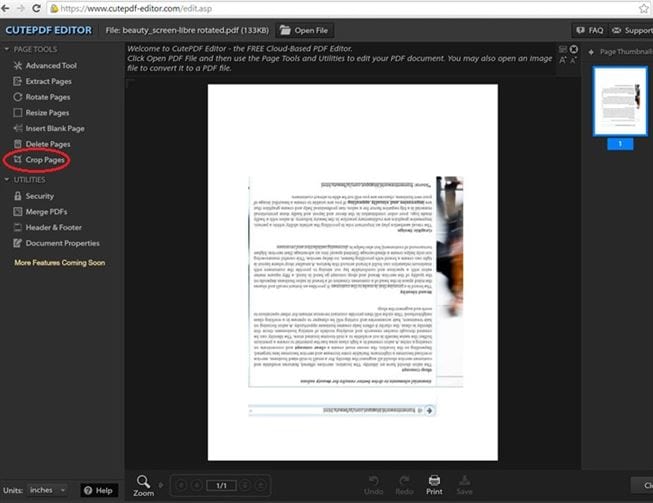 ---
5. Bullzip PDF Printer
This freeware can print any file into a PDF format from any Windows program easily and swiftly. It is a perfect tool for both personal and professional use. It supports Windows 10, 8.1, 8, 7, Vista and XP, and was built with the users' ease of use in mind. As with every other PDF creators, users can specify the destination of the outputs, can preview documents prior to printing and can customarily set the quality of the PDF documents.
Pros
Simple and easy to use; has protection features e.g. password protected documents; can create other file types e.g. BMP, JPEG, PNG, TIFF and PCX.
Cons
The free version has limited features - the advanced features can only be accessed with a purchase of its advanced package.