There are two ways you can use to convert your PowerPoint files to PDF documents for free. You can download a program and use it to convert the files, or simply use an online tool. The later is the easiest and quickest method because it does not require any software installation. Another thing to keep in mind is that some online tools require you to enter a valid email in order to download your converted file. This might sound awkward if you don't have an email or want to share your email information.
So, if you are looking for an online PPT to PDF converter that does not require email, we have you sorted. Here are top 10 PPT to PDF converter online software you can consider.
Top 10 Tools to Convert PPT to PDF Online
PDFelement Pro for Windows - The Best PPT to PDF Converter
PDFelement Pro is a smart PDF tool. With the help of this smart tool, you can easily convert PPT document to PDF. Apart from this, you can also edit texts, images, links and other elements in PDF file with multiple PDF files.
Why Choose This PPT to PDF Converter:
Easily create PDF from other file formats and create PDF forms.
Convert PDF to Word, Excel, PPT, EPUB, images and more formats.
Mark up and annotate PDF files with multiple markup tools easily.
Batch convert multiple PDFs and convert scanned PDF with advanced OCR feature.
Combine multiple files into PDF and split PDF into several files.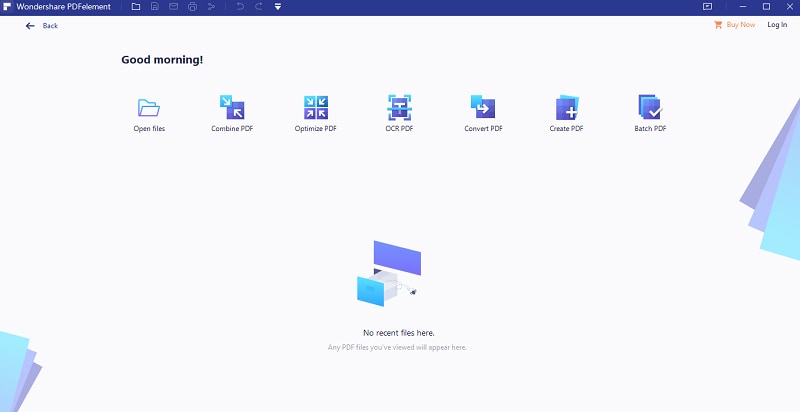 ---
online2pdf.com ranks top among the online PPT to PDF converter tools you can use to convert PowerPoint files to PDF online easily. With this online tool, you can select up to 20 files simultaneously. The size for each single file should be 50 MB maximum. The size for multiple files should be 100 MB.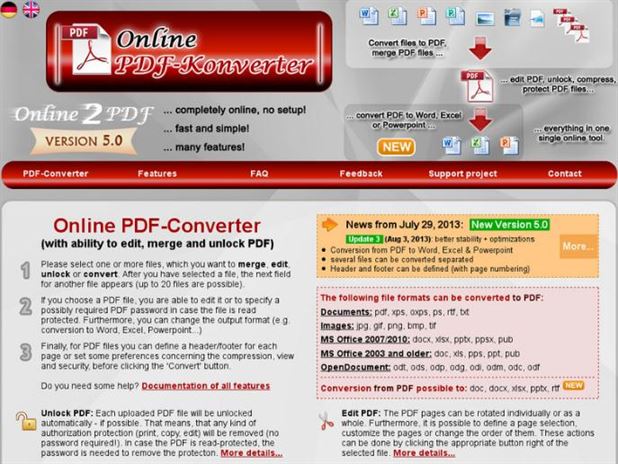 ---
This website also has a feature that you can use to convert PPT to PDF online for free. To use this feature, upload your files by clicking on the red button or dragging and dropping them into the box. Your PowerPoint file will be converted to PDF without any additional options. You can also add file from Google Drive or Dropbox.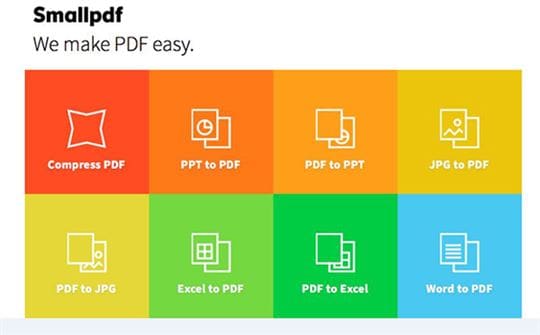 ---
This PowerPoint to PDF converter free online tool allows you to convert PowerPoint, Web Pages, Word, Excel, Images and various other files to PDF online. After converting your PPT file you can then proceed to download the converted PDF from the given link.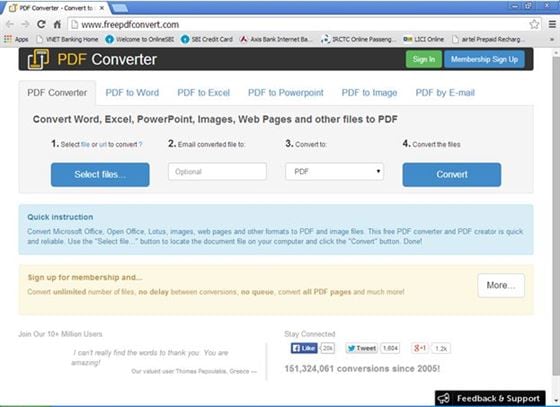 ---
This site has a PPT to PDF online converter tool. PPT to PDF is one of them. After finishing the conversion process you can download the converted PDF to your computer device or save it to Google Drive or Dropbox.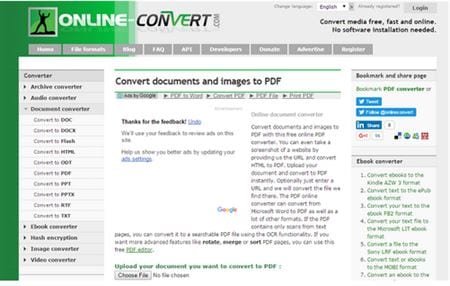 ---
This is also another site that you can use to convert PPT to PDF without an email. All you need is to upload your file by clicking on the "Upload a File to Convert" button. After uploading and conversion, you can proceed to download the PDF file to your PC.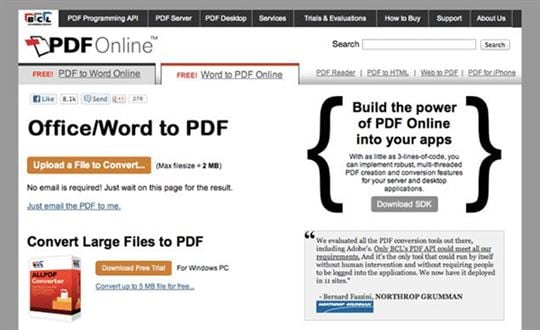 ---
This is also one of the multi format conversion online tools. You can use this tool to convert any of your files into PDF including PowerPoint files. You can use it to convert single or multiple files at once. For several files, you need to zip them first.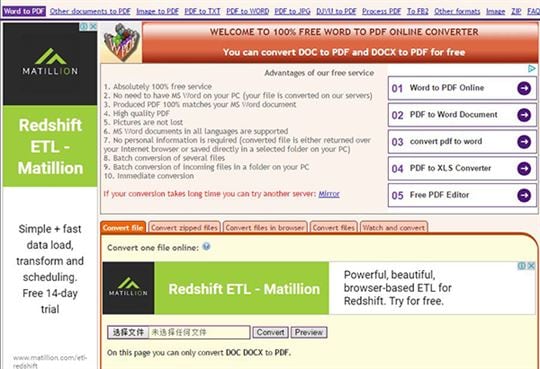 ---
You can use topdf.com to easily convert PPT to PDF online just by uploading. No email or software installation is needed. All you need is to click "UPLOAD FILES" button to choose the PTT files that you want converted. After uploading and converting, you can go ahead to download the PDF file directly. You can upload up to 20 documents.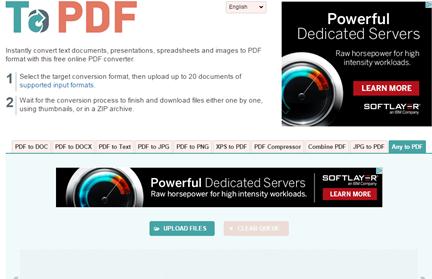 ---
This is an online web service that lets you convert any of your file to another format. It also supports PTT to PDF conversion. You need to choose your input files (PPT/PPTX file) and select PDF as the output format and then click convert to start the process. You will be provided with a link to download the converted file.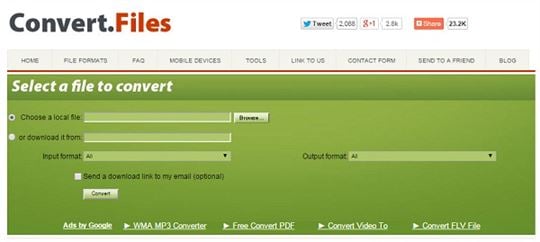 ---
This online tool also lets you convert your PowerPoint files into PDF. To start the conversion process, just click on the BROWSE button to select your input file. Then choose PDF in the "Set convert options" and then proceed by clicking on the "DOWNLOAD CONVERTED FILE" button. Your converted file will be downloaded to your computer.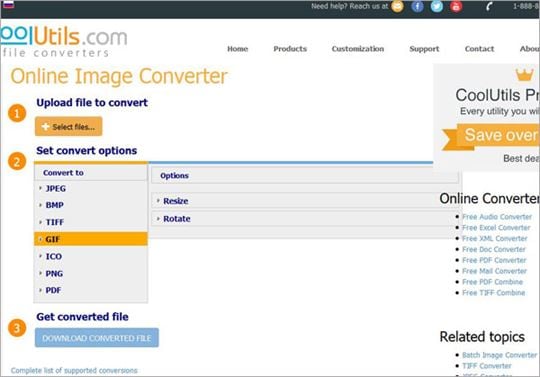 ---
This site allows you to convert your documents online without email. It supports various files including PowerPoint, Excel, Word and many others. To convert your PPT files into PDF you need to click on the "Add files" button to choose your input file. After the files have been uploaded successfully, click on the Convert button to start the conversion process.