Are you looking for the best PPT to PDF converter program to convert your PowerPoint files to PDF files? Look no further because we have you covered. While most PPT files are easy to create and organize, many people want to convert them to PDF format because it is compatible with a wide range of platforms. Others convert their PTT files to PDF because of security. PDF offers you a chance to keep your information secure using digital signatures, permissions, and passwords.
Having said, there are many programs that you can use to convert PPT files to PDF. In this article, we will explore the top 10 PowerPoint converter to PDF programs for Mac and Windows as well as their advantages and disadvantages. Read on to learn more.
Part 1: Top 5 PPT to PDF Converter for Windows
#1: PDFelement Pro
PDFelement Pro for Windows is the best PPT to PDF converter for Windows that we recommend users to use. This program ranks top in this list of top 5 PPT to PDF Converters for Windows for a reason. The application is a smart program that can edit, convert and create high-quality PDF files from files from Word, PowerPoint, and Excel. It comes with a variety of editing tools which you can use manipulate your created PDF. The program also comes with the password protection feature to secure the privacy of PDF files.
Key Features of PDFelement Pro:
Comes with a user-friendly interface.
Allows you to edit and share PDF documents in a secure environment.
Convert PPT documents to PDF documents preserving the original formatting.
A wide range of editing tools to fully control PDF pages created.
Allows you to customize pages for easy converting.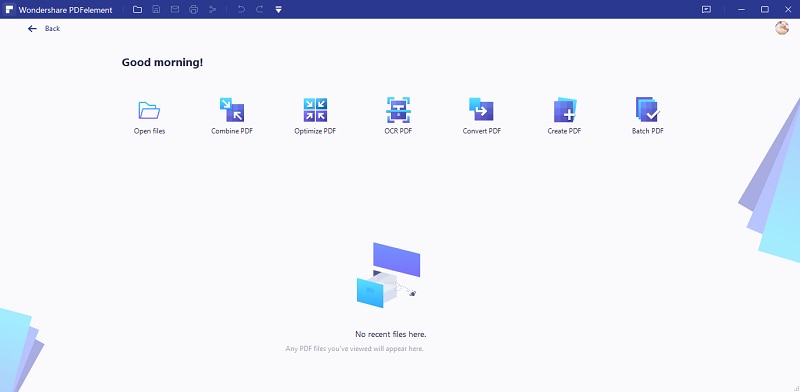 ---
PDF Architect is exceptionally easy-to-use PPT to PDF Converter for Windows. This program is packed with advanced features including the PPT to PDF conversion feature. It includes everything you need to customize, collaborate and secure the PDF documents you have created.
Pros:
Intuitive and very fast to use.
Easily convert and edits PDF files.
Includes 3 packages and many useful features to choose from.
Feature to secure and protect your PDF files.
Cons:
Features some limitations.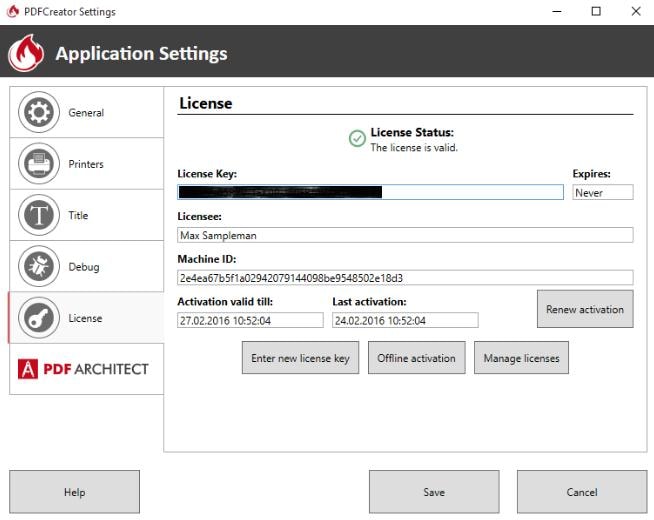 ---
doPDF is a free program that you can use to easily create PDF documents from any printable document including PPT on a Windows Device. Its upgrade, novaPDF also enables window users to easily convert their PPT files using simply one click once installed.
Pros:
Easy to use interface and simple to use from any editing program.
Completely free for use.
Worked flawlessly.
Cons:
The free version does not support innovative editing options.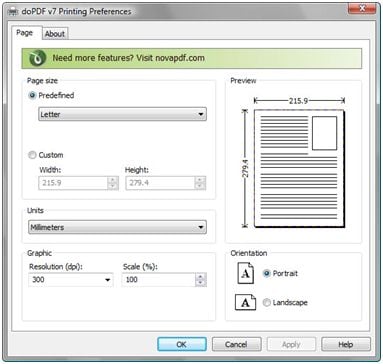 ---
Nitro PDF creator is another user-friendly converter PPT to PDF that you can use to convert your PTT files to PDFs. This program offers Window users ability to add, replace, delete, and correct images and texts in PDF documents that they create from PPT files.
Pros:
The applications come with a wide variety of page editing tools that allows you to edit PDF files created.
Low-cost full-featured PDF editor and manager.
The application helps you keep your documents organized and neat.
The application lets you insert logos, watermarks, page numbers, graphical elements and dynamic bookmarks.
Comes with OCR feature to edit PDF files from scanned paper docs.
Cons:
OCR crashes on large documents.
No support for PDF indexing.
Loads large PDFs more slowly than Acrobat.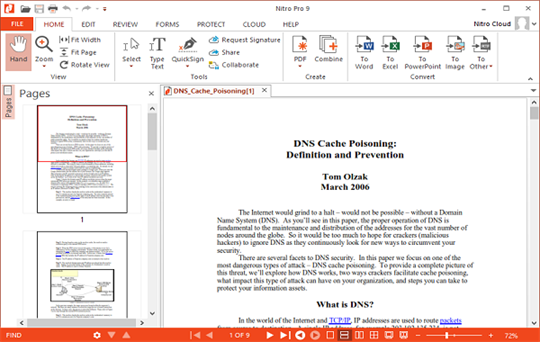 ---
This is a web-based PowerPoint converter to PDF for those who don't want to download any additional program. The concept of this online converter is extremely simple, featuring a section where you to upload a PowerPoint and convert it with a single click.
Pros:
No need of software download.
Upload and convert multiple files at once saves time and energy.
Processing Multiple Files.
Convert, compress, split and join your files without having to re-upload.
Cons:
Worrying to upload personal documents.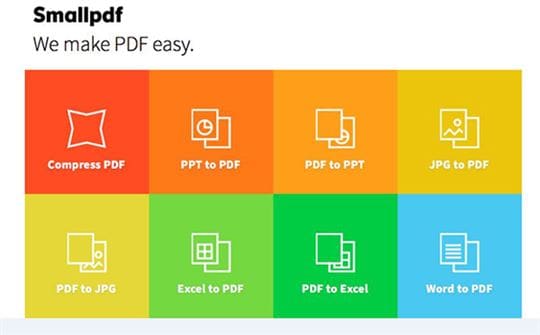 ---
Part 2: Top 5 PPT to PDF Converter for Mac
#1: PDF Creator for Mac
PDF Creator for Mac ranks top among the best PPT to PDF converter software. This is amazing software that allows you to create high-quality PDF documents from PowerPoint, Word, and Excel on your Mac in minutes. The PDFs that are created using this program can well preserve the layout and formatting of the source file.
Key Features of PDF Creator:
No limitations of file number and size.
Convert PPT to PDF without changing the original format.
User-friendly interface and easy to use.
Create high-quality PDF files.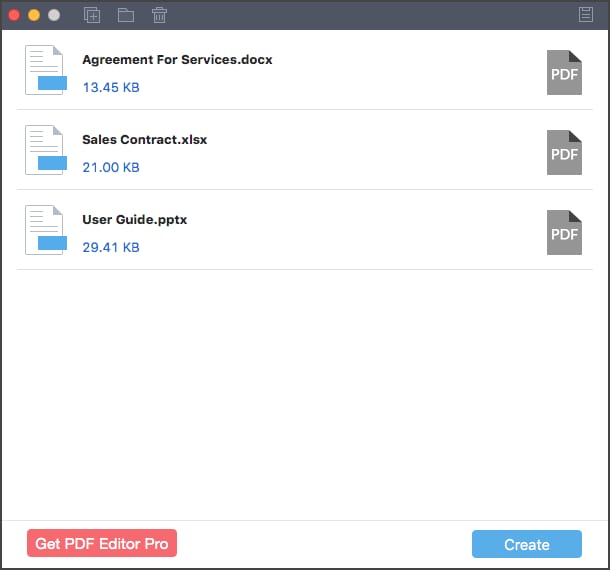 ---
Adobe Acrobat Pro DC for Macintosh is another reliable PowerPoint to PDF converter you can use to convert your PPT files to PDFs on Mac with a single click. With this program, you can sync your documents and pick up your work from where you left.
Pros::
Instantly converts scanned Word, excel, and PPT to PDF.
Allows you to store and access Dropbox files.
Access PDFs from anywhere.
Supports a wide range of formats.
Supports password protection with the ability to redact private information.
Cons:
Takes a lengthy installation process.
The program is slow to launch.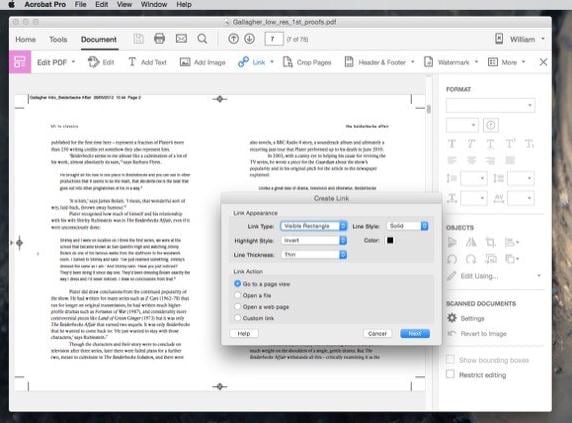 ---
Simpo PDF Converter Ultimate for Mac is also another PPT to PDF converter for Mac that you can use to convert your PPT files. This program creates professional PDF documents from most printable files including PowerPoint, Office Word, Excel, images, Html, and more.
Pros:
Easily converts PPT files to PDF file format.
Convert and combine printable files into one PDF.
Create PDF in three ways: right-click, print and interface.
Preserve dominant hyperlinks from PowerPoint to PDF.
Enables PPT to editable PDF conversion format using OCR technology.
Cons: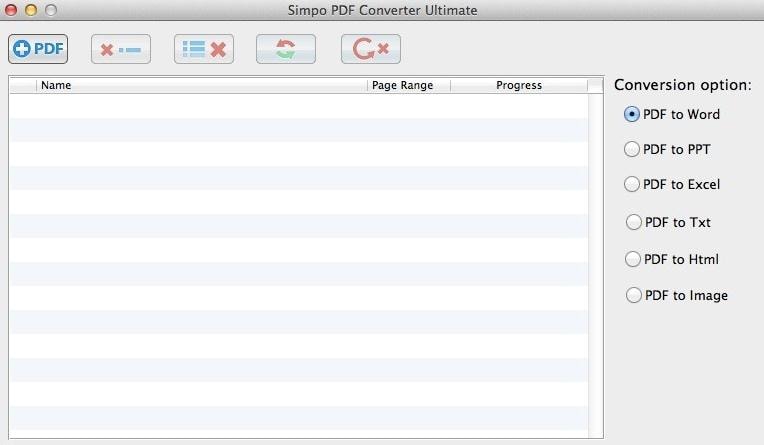 ---
Soda PDF is another reliable, portable and intuitive PDF converter from PPT to PDF. This program enableS Mac users to create PDFs from 300+ file formats including PPT files. You can also edit files, annotate pages, create forms, and protect the PDF files created with advanced security options.
Pros:
Allows users to convert PPT files and into PDF in minutes.
User-friendly interface and easy to use.
Designed with OCR technology hence can easily convert a scanned document into PDF.
Supports 8 languages.
Cons:
Lacks the ability to load video clips into documents.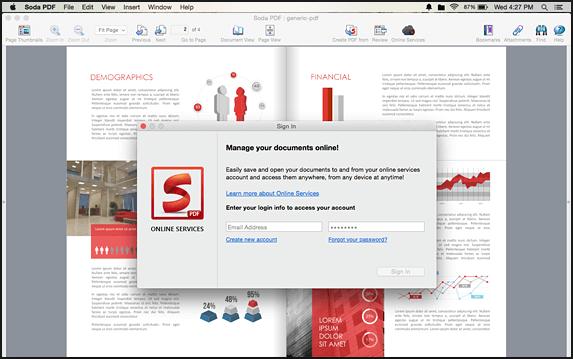 ---
Cisdem PDF Creator for Mac sums up this list of top 10 PPT to PDF converters for Mac. This program also enables Mac users to create PDF from Word, Text, PowerPoint and several other file formats.
Pros:
Convert PPT files PDFs either in a batch or individually.
Comes with an easy to sue and user-friendly interface.
Designed with OCR technology thus enables PPT to editable PDF conversion.
Cons:
The application does not offer innovative editing options.