Everyone wants to present professional-looking office documents. You must want to know if there are ways to preserve the alignment of your Word files, or keep images from wrapping with text. The good news is that there are ways to convert Word documents into PDF files and secure their original formatting. Below we pick up top 15 Word to PDF creator to help you to create Word to PDF with ease.
Part 1: Top 5 Tools to Create Word to PDF on Windows
Looking forward a way on how to create Word to PDF on Windows? Freeware to do so is abundant. You can download any of these tools online. Below are top 5 Word to PDF creator for Windows PC.
#1: PDFelement Pro
PDFelement Pro is one of the best ways to convert Word Documents to PDF files. Load and edit documents with just a few clicks. This tool provides a myriad of editing options. Produce a well-laid out PDF document without the usual editing hassles of missing text blocks and images. Insert comments and drawings to make important points. You can highlight text as well. Share your documents as soon as you have created them on your social media platforms. ISkySoft connects you with your social media networks. Its redact feature makes files secure.
Why Choose This PDF Creator:
Easily create PDF from other formats and create a PDF form.
Convert PDF to images, Word, Excel, PPT, EPUB and more formats.
Edit PDF texts, image, links and other elements with professional editing tools.
Add watermark, signature and password to PDF.
Combine multiple files into PDF and split PDF into several files.
Edit and edit scanned PDF files with advanced OCR feature.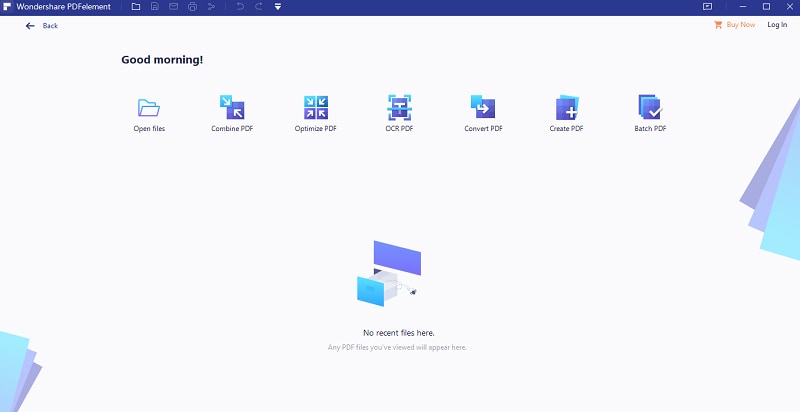 ---
Nitro Reader 3 is a Word to PDF creator and reader for Windows. It allows you to make PDFs from different file types, including Word Documents. It lets you secure your PDF documents after you create them. One of its standout benefits is that it can create PDFs from over 300 file formats. It has a convenient Drag and Drop utility for loading documents.
Cons:
It cannot convert a PDF to fit an ebook, and the conversion process is a little slow.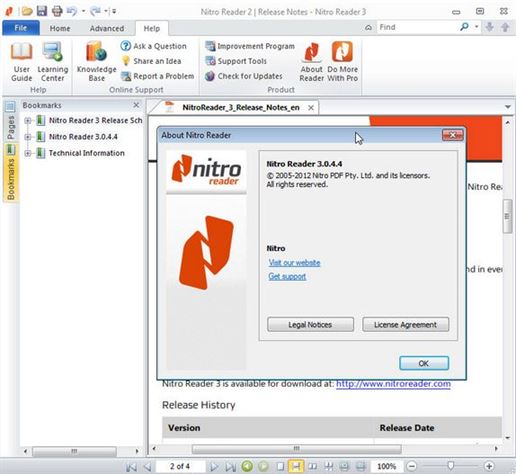 ---
Doro PDF Writer is a versatile PDF conversion tool for Windows users. Convert and encrypt PDF documents in an instant. A standout feature of this tool is its security functions. It allows 128 bit encryption and lets you decide if you want to enable the Copy and Paste feature.
Cons:
This nifty software allows you to set a master password but still lets users open the file.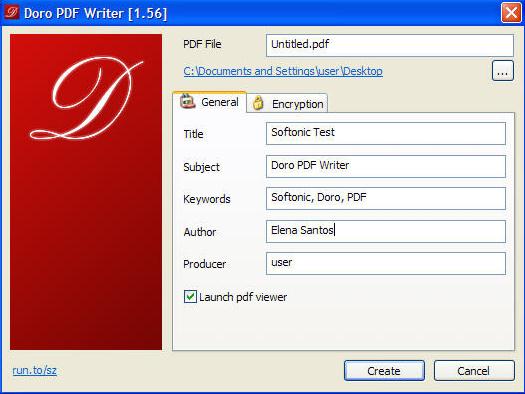 ---
This Word to PDF creater freeware turns Word into PDF Documents with one click. It installs the Bullzip PDF printer after you download it. You can convert your Word into PDF documents by hitting the Print command. All you have to do next is to choose the desired output for it. Bullzip is a straightforward and quick application to use. Convert your files with one click, and encrypt them by tweaking the display settings. It produces high-quality PDF documents. You can alter the default settings, and create PDF files to your specifications.
Cons:
It offers only minimal PDF creation features, so do not expect to be able to edit your files. It also does not let you specify the zoom level when opening documents. Its list of features is not comprehensive.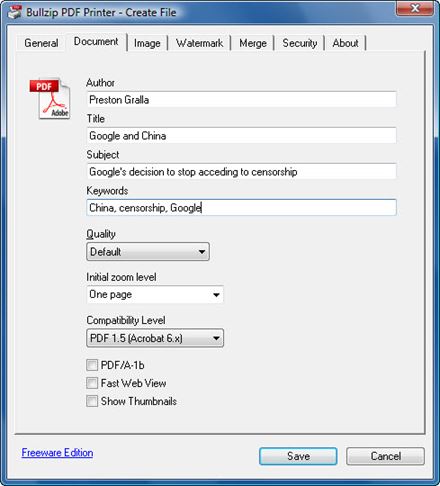 ---
PDFill is a free-to-use PDF conversion software. It installs menu commands upon download and converting a Word Document into a PDF file just involves clicking the "Print "button. You can customize documents at one go. This converter supports many file formats including BMP, JPG, and GIF so that you can turn your favorite images into printable photographs. The paid version of this software has an editing tool that allows you to customize your documents. It encrypts a watermark for security.
Cons:
The only minor frustration you may have with this tool is that the registration process is a hassle.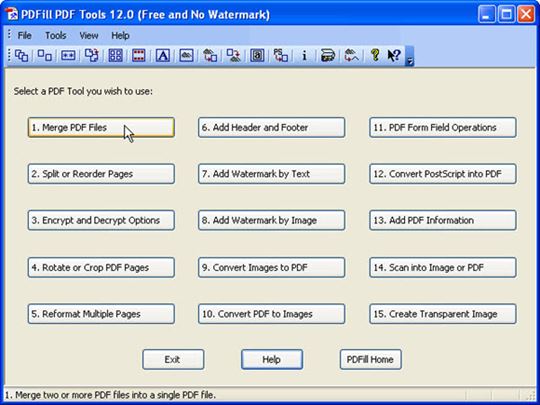 ---
Part 2: Top 5 Tools to Create Word to PDF on Mac
#1: iSkysoft PDF Creator for Mac
PDF Creator is the easiest way to create a PDF document on a Mac. Convert many PDF files in short amounts of time. It supports all Microsoft Document file formats and carefully encrypts the PDF documents it produces. You do not have to worry about copyright infringements. This nifty tool saves you tons of time by allowing you to create multiple PDF files. It preserves source formatting, so misalignment and unsightly text blocks are never an issue.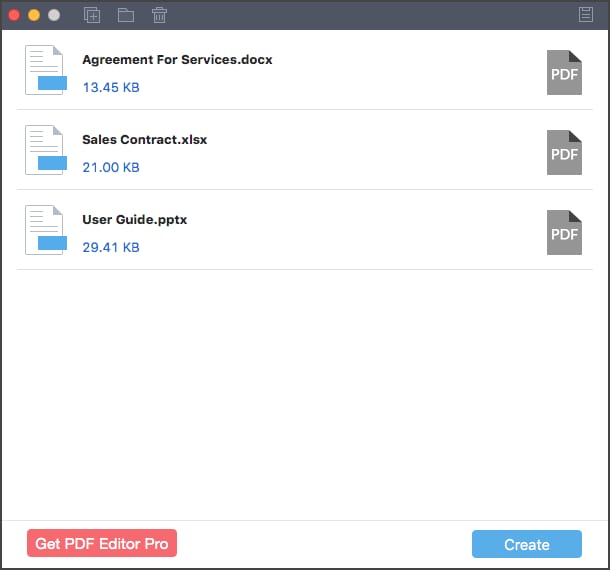 ---
Coming across a program that edits PDF documents well is rare. This free Word to PDF creator is even more unusual to find one that will merge all the changes you make. Skim for Mac does all that and lets you annotate your newly created PDF documents as well. One of the best benefits of this program is that it provides users with bulk annotating options. This nifty software lets you present documents in a way that catches the eye. Choose from more than five different colors. Also, it converts PDF documents at a fast speed. The software's interface is visually appealing, yet does not obstruct viewing.
Cons:
However, the software does not allow you to highlight text in different colors. It enhances text in the default color you choose. You will have to highlight individual sections of text and change their default color settings. According to users, it does not come with bulk editing tools.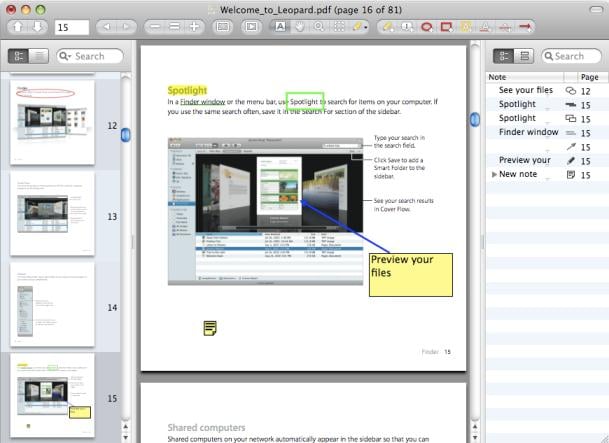 ---
This free Word to PDF creator application avails you of a host of tools to make your PDFs stand out. It is one of the most user-friendly PDF creators for OSX systems.
The list of editing options is overwhelming. Besides allowing you a full-screen view of your PDFs, it lets you annotate them. You can read comments in expanded view as well. Despite having a host of features, it is user-friendly.
Cons:
A few users complained of bloatware downloads that slowed their computers. It is also difficult to install Pantone Swatch Cards for added color options.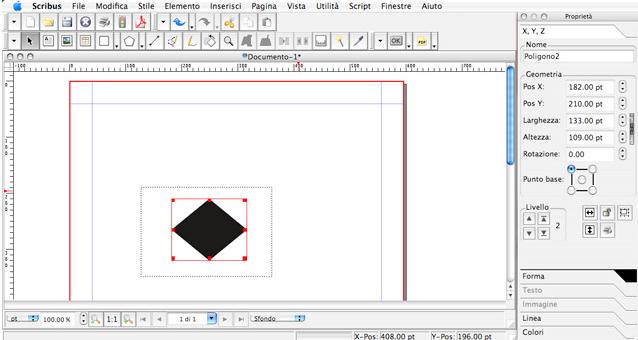 ---
From iPubSoft Studio, the iPubSoft Creator provides a host of functions to creat PDF from Word Documents. It converts a range of file types, including HTML and images. IPubSoft has an easy-to-use interface and converts documents quickly. iPubSoft preserves the formatting of original documents and merges PDF files. It does not come with bloatware, and there is no need to install other programs.
Cons:
However, the software does not provide editing features. It does not encrypt files, which may be insecure.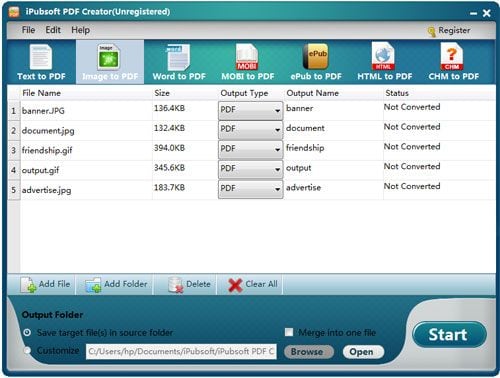 ---
The multi-faceted iStonSoft PDF Creator makes PDF documents from almost all Microsoft applications. Create PDFs from DOCX, JPEG, PNG, GIF and TXT files, among other formats. It comes with a wealth of editing options as well. This nifty tool allows you to combine multiple images into a single PDF document. It also allows fast multiple file conversions.
Cons:
iStonsoft cannot functions with systems that are older than the MacOSX; It does not allow document editing either.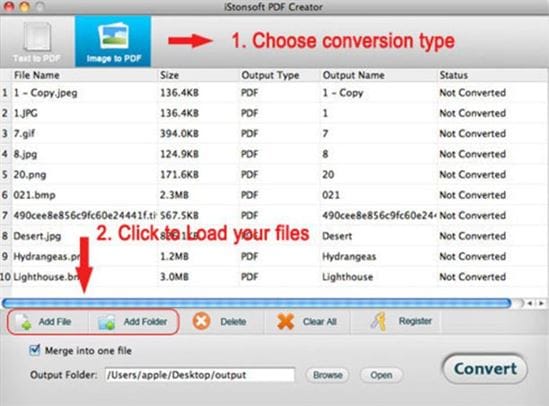 ---
Part 3: Top 5 Tools to Create Word to PDF Online
If downloading software takes up too much time, you may use online Word to PDF creator. These simple tools make the process a breeze.
Zamzar is an online conversion software that help you to create Word to PDF online. Just select your file, choose the file format you want to convert it to, click the Convert button and the process starts. This software allows a myriad of file formats. Convert DOC< DOCx, JPG, PNG, BMP and HTML. files. Turn a plain text document into a PDF file as well.
Cons:
This converter is of high quality but does not retain original document formats.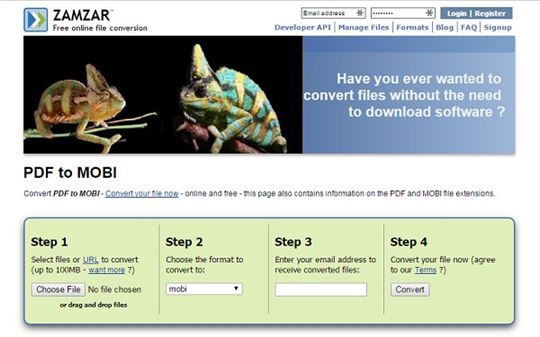 ---
#2: Conv2PDF
This free online PDF creator may not be much to look at, but it turns Word files and other Microsoft documents into PDFs. Convert Word, Powerpoint, Excel and Rich files into PDF documents. This service is straightforward, and you receive your PDF files fairly quickly. Conv2PDF lets you download the file straight to your device. Receive your PDF on your desktop,mobile phone or tablet.
Cons:
It has a limited file size of 6MB. Converted files are sometimes larger than source files.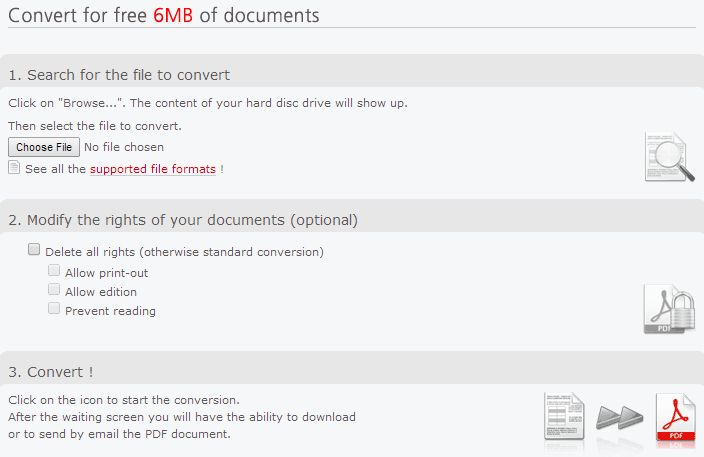 ---
PDF Converter lets you convert a variety of file types into PDF documents. You can only receive your converted PDF file by mail. The application converts many types of files. Turn commonly used document into PDF files. Its interface is easy to navigate.
Cons:
The conversion process is quite a slow one.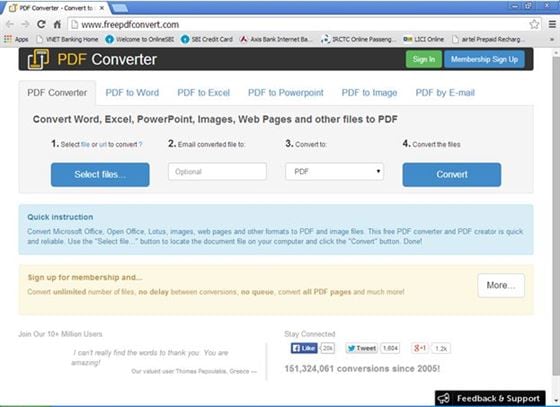 ---
Soda PDF converts Word Documents to PDF files and vice versa. It supports typical Microsoft application formats such as DOCX, PPT and XLS. This software works as a PDF reader as well. Soda works with all standard file formats so that you can convert most documents into PDF files. Its interface is also easy to use.
Cons:
It does not offer a wealth of editing options, and you can only access your file via email.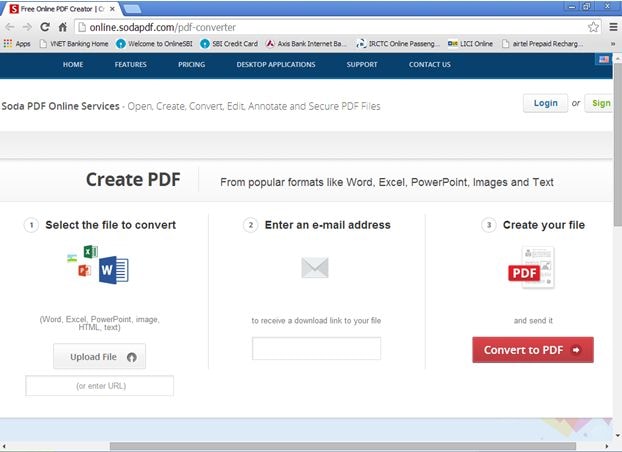 ---
This popular PDF creator turns your documents into PDF files in a jiffy. Multiple document conversion is possible; you may convert HTML files into PDF documents without hassle. There is no restriction on the number of files you can convert. You get your PDFs quickly: conversion time is less than thirty seconds.
Cons:
This tool does not offer editing options. Your work may not be secure, for there is no way to encrypt it.