PDF and Word are the two most prominent online standards for creating, sending and viewing documents. Often we create documents in Microsoft Word on a PC or Pages on a Mac or receive them from a colleague which need to be converted to PDF format. PDF has become the standard format in which to ship documents as it can't be edited by either party once created. Whether for work or study you will have to convert Word to PDF. If you are looking for the best way to save a Microsoft Word 2016, Word 2013, 2010, 2007 or older Word doc files as a PDF, read on to find the best online Word to PDF converter.
PDFelement Pro for Windows - The Best Way to Convert DOC to PDF
PDFelement Pro is a multi-function Word to PDF creator. With the help of this PDF tool, you can create PDF from other formats with ease. At the same time, you can also convert PDF document to many popular file formats such as Word, PPT, Image, Excel etc. The quality is maintained, and you can add as many pages you want.
Why Choose This Word to PDF Converter:
Easily convert Word documents to PDF in high speed.
Create high quality PDF to fit any platform with ease.
Edit PDF texts, images, and links with multiple powerful PDF editing tools.
This PDF tool Comes with OCR feature and allows you to convert scanned PDFs easily.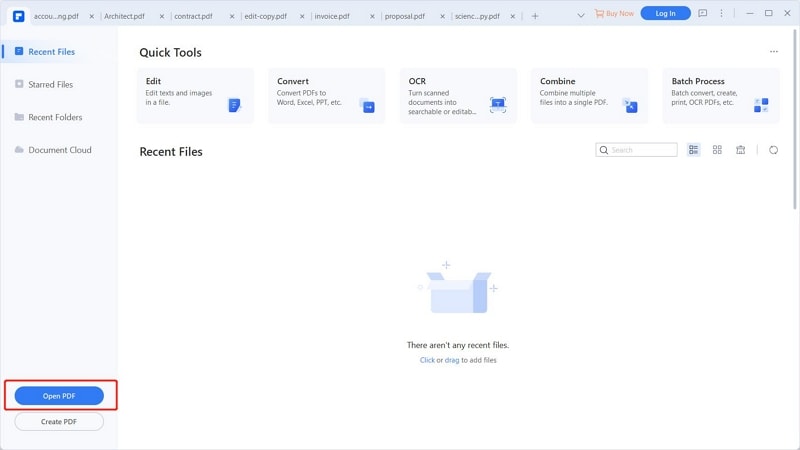 ---
Part 1: Top 5 Online Word to PDF Converter Needs Email
Word to PDF comes from Nitro Software inc. The webapp allows you to create, edit and share documents online. You can also create, edit, merge and review your PDF online before receiving it. The downside is addingan extra step to getting your converted PDF. The additional Pro software package is only available for 14 days as a free trial.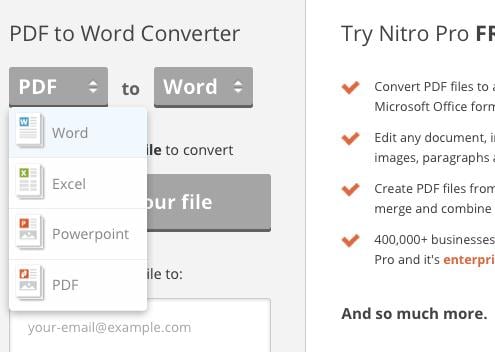 ---
Free PDF Convert is an email based document converter. The conversion service is accessible online and is provided free. The downside to this app is that users need to email their document to the platform with the file format in the subject line. They then have to wait for the document to be returned via email. This adds extra time and steps to what should be a simpler process.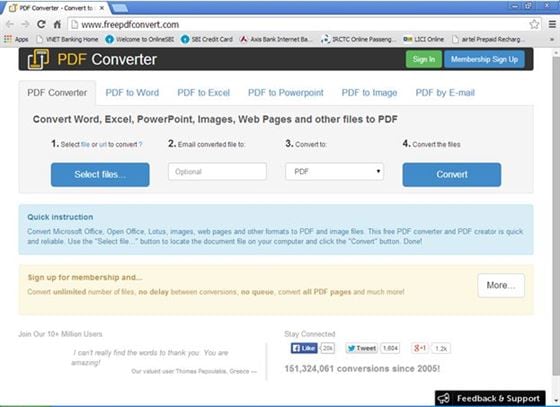 ---
Zamzar is a free to use web app for document conversion which converts Word documents to a wide variety of alternative formats, including PDF. The biggest downside is that you again need to wait for the conversion to be performed and for the PDF to be emailed to you, adding extra steps and time.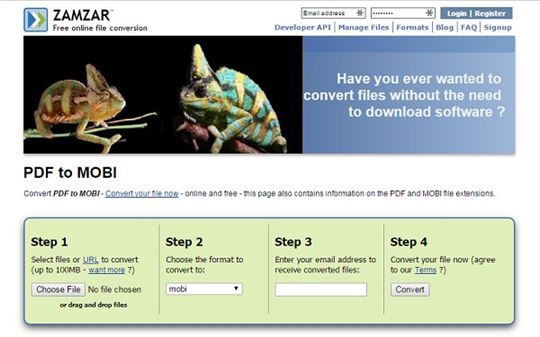 ---
Docupub is an online document and image tool set. You can edit and convert both document and images files. This site does allow you the choice of waiting for your conversion in your browser or having it sent via email. The problem with this app is the relatively small files size limit at 10mb. If you are converting a document with a few images, graphics or charts you could easily exceed this limit.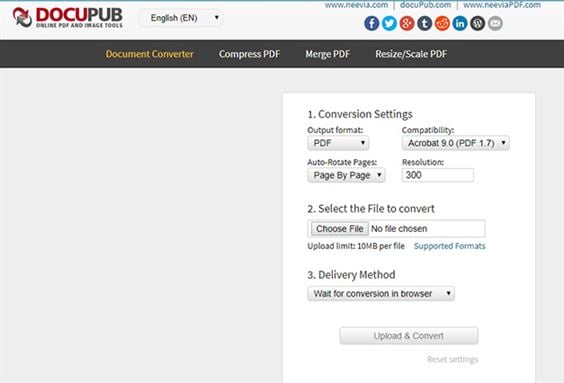 ---
Docs Zone is a basic online web app for converting document files through several file formats. You are able to convert docs and save them within the app for later. This platform is quite a basic website and power users may find it is not up to their standards.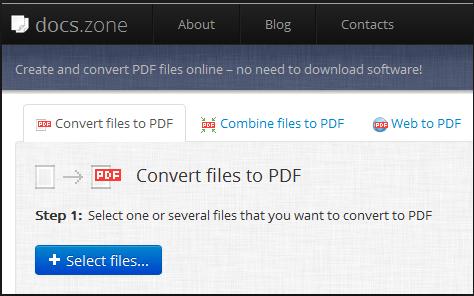 All of these online digital document solutions and Word to PDF converters are free and easy to use. All these websites work directly online, without the need to download any software or application to your desktop or laptop. They are also accessible from tablets, smartphones and other mobile devices.
---
Part 2: How to Convert Word to PDF Easily
iSkysoft PDF Creator is a great application for converting Word documents to PDF for Mac users. Whilst we have seen many different Word to PDF applications, whether they need you to use an email address, can only convert smaller files or have other issues, none of these identified so far are always suitable. iSkysoft PDF Creator for Mac can do it all. The iSkysoft Creator for Mac is easy to use and is a highly efficient tool which helps you to quickly and easily convert any document from either Word, Excel or Powerpoint formats straight into a high quality PDF document. iSkysoft PDF helps you to create PDF's which keep all the formatting and layouts of your source material, so your new PDF looks just like the work you took time and care to create.iSkysoft works as an app on your Mac, meaning you can convert documents even when you don't have an active web connection, something the web apps above can't do.
Key Features of iSkysoft PDF Creator:
A few clicks: With just a few click create PDF documents from Excel, PowerPoint Word or other document types.
Formatting retained: It can well preserve the font, layout and colour settings of the original file after the conversion.
High quality output: iSkysoft PDF Creator for Mac can promise the high-quality output PDF. And you can use the PDF with any other PDF editor and reader.
Productive work: It helps you to save time and enables you to import multiple Office files and create PDF at once.
How to Convert Word to PDF on Mac
Step 1. Download the Program
Start by downloading the iSkysoft PDF Creator for Mac. And drag the program file into your "Application" folder to install it. A few short seconds later it should be installed and ready to launch. Now double click on the program icon to launch the program.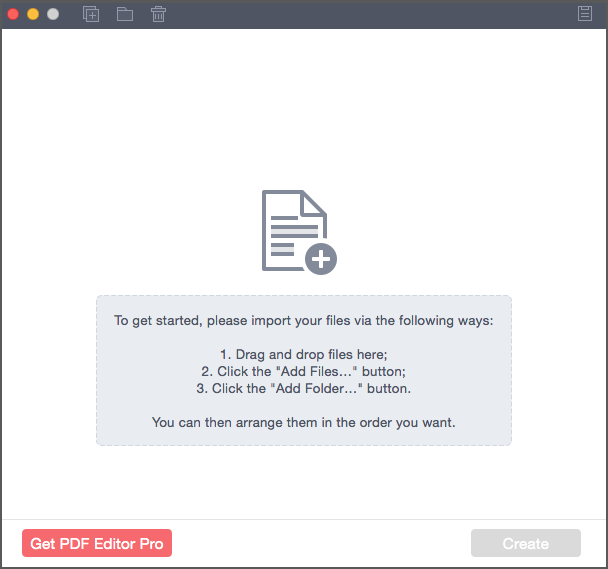 Step 2. Import Word Files
There are three ways you can import the Word file. Firstly you can simply drag and drop the file straight into the program when iSkysoft is running. Secondly, click "Add files" to the program button and select the desired Word (or other document). Alternatively, you can click "Add folder" drop down and locate it that way.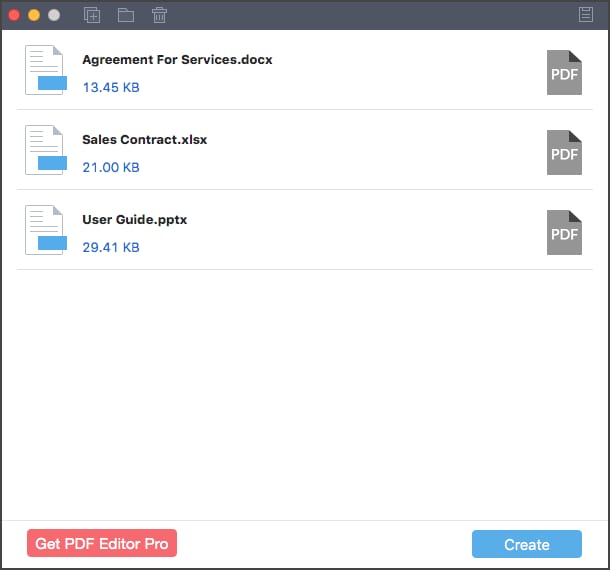 Step 3. Start Word to PDF Conversion
Now you have the program launched and running with the right Word (or other) file ready to go, it's time to create your PDF. Click the "Create" button to start the conversion process. Your Word doc will be converted to a PDF with a short space of time. Open the new PDF and save it to your Mac.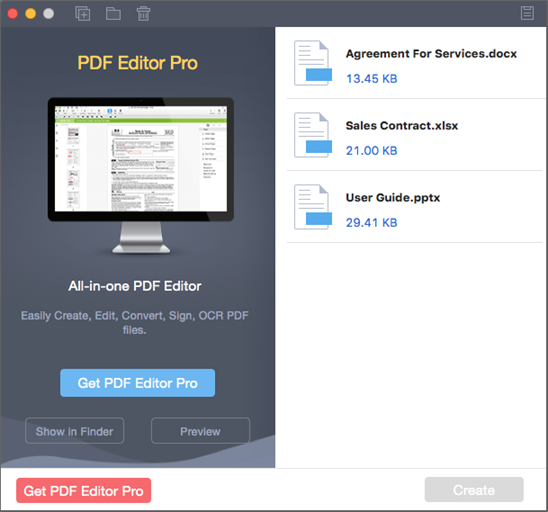 ---
Part 3: Top 5 Online Word to PDF Converter without Email Required
We'd probably all rather not have to keep giving out our email addresses every time we want to convert a document, so the ability to simply download it can't be underestimated.
#1: Conv To PDF
This is a free online app for converting files from your PC, Mac or mobile device to PDF format. You can simply download the converted copy straight to your device. The downsides are a 6mb upload limit for files as well as downloaded files sometimes coming in larger than the originals.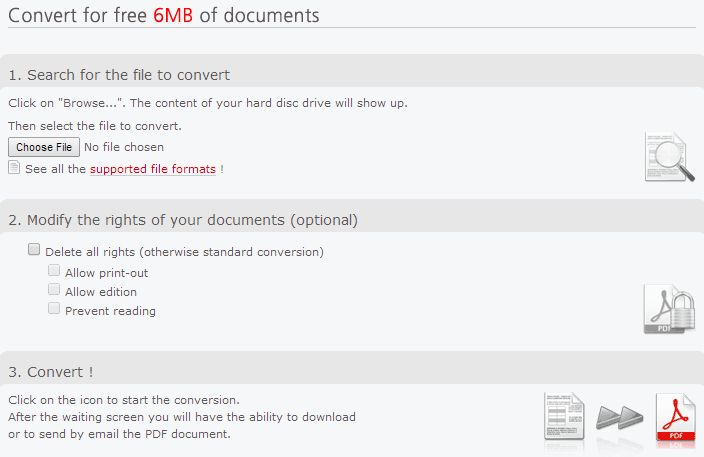 ---
Small PDF is an online PDF converter for small files. The site compiles and converts the files in the cloud before making them available to download within in seconds. The main issue with this platform is that you can only convert smaller files.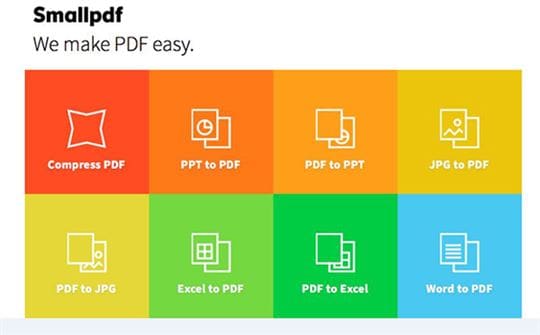 ---
PDF Online is another PDF converter which is compatible with Word and can convert them to PDF. Again it does not need an email address but makes the new version downloadable. The app does not convert Mac files.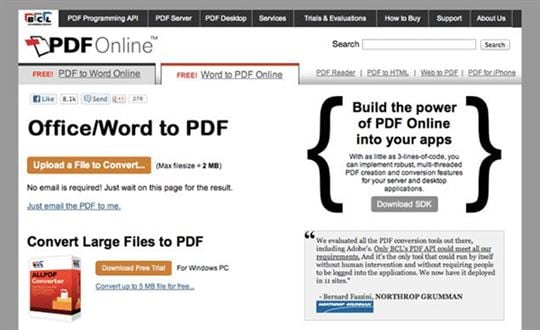 ---
I Love PDF houses multiple tools for working with PDF files, including a Word to PDF converter. As with some of the others, you can only convert single files at once.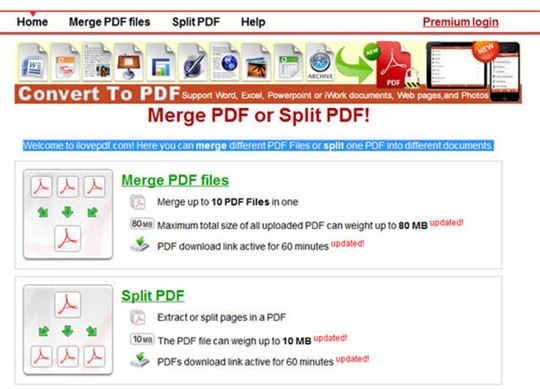 ---
Convert Online Free converts the file in the cloud, it also benefits from several backup sites which help if the main app is not working. You can also convert batches of Word documents whilst you wait.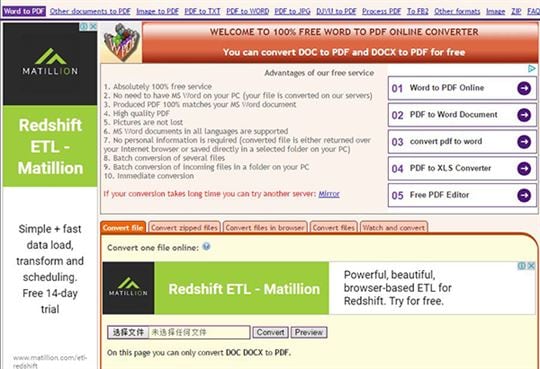 ---
Part 4: Top 5 Online Word to PDF Converter for Large Files
Sometimes you just need to convert a larger file, a word document which has images, jpegs, graphics and tables. Unfortunately many online PDF converters can't handle these larger files, ones which are above 6mb or 10mb.
With PDF tools you can retain all of your original formatting, sizing and colours through the converted PDF document. Unfortunately not all file types are supported so whilst Word are okay, not all other file types are.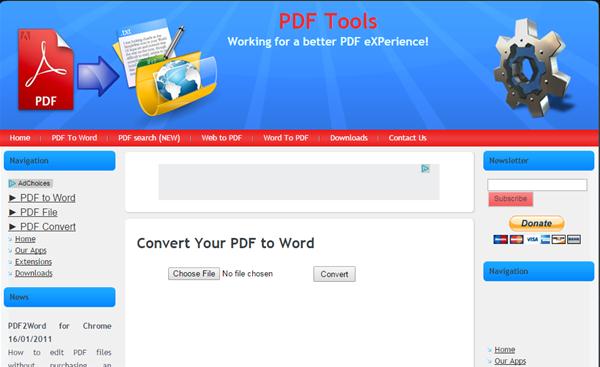 ---
Online 2 PDF is a Word to PDF large file size converter. You can use individual files up to 50mb each and batches of up to 20 files which are up to 100mb in size.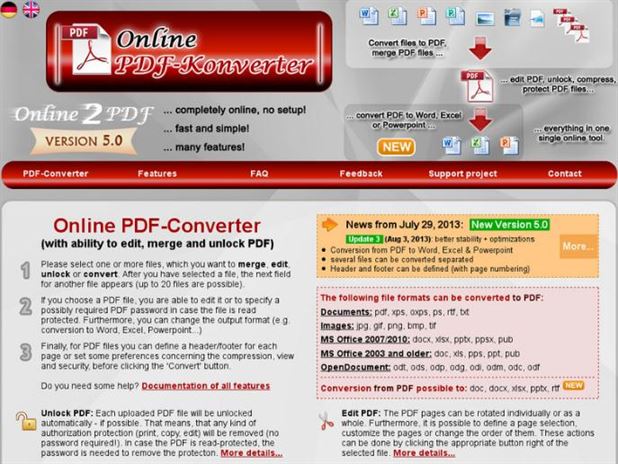 ---
FineReader is an online Word to PDF converter for large files conversion. It can also convert multiple other file types with ease. It supports multiple languages. To use FineReader fully, you need to sign up and register with the site.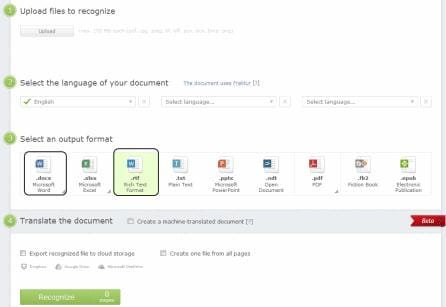 ---
You can convert any document to a PDF file, quickly and easily. Word is not the only file type, you can convert things such as Excel or PowerPoint files too.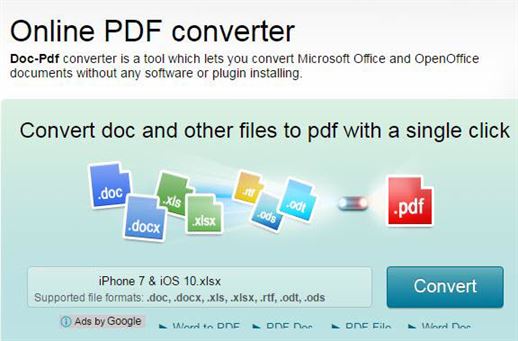 ---
Go4convert allows you to convert Word to PDF online for free. It also can convert multiple file formats and can create PDF easily. However, with Go4convert, the conversion speed is a little bit slow. And the file formatting will be revised after the conversion.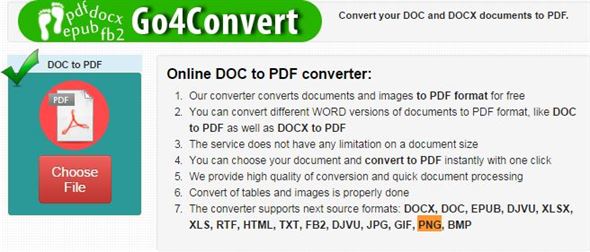 ---
Part 5: Top 9 Programs to Transfer Word to PDF Online
Docx to PDF Converter is a standard app to change Word to PDF documents. It works by simply dragging and dropping your Word file into the web app and starting the conversion process. You can only convert up to 3 files at once and files can not exceed 100mb.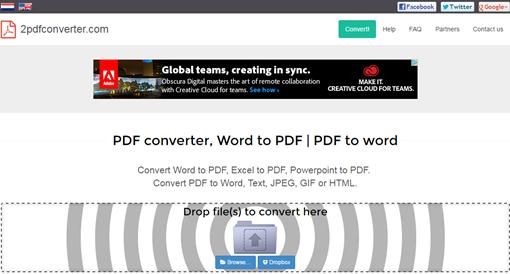 ---
FoxyUtils is a cheeky Word to PDF converter web app. Just drag and drop your original doc from your device or upload straight from Dropbox or Google docs to get the conversion process going. You can also split and merge documents into and from a PDF. The conversion process isn't the fastest we've come across and whilst the site looks nice, it can take a while to load on slower devices.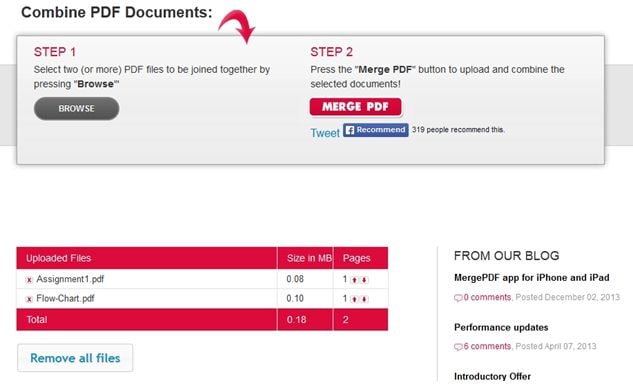 ---
A PDF converter is, at heart, a pretty simple web application so does it need to be in your native language to use it? 2PDF.nl might be in Dutch but you can probably work out how to use the basic features (hint: drag and drop).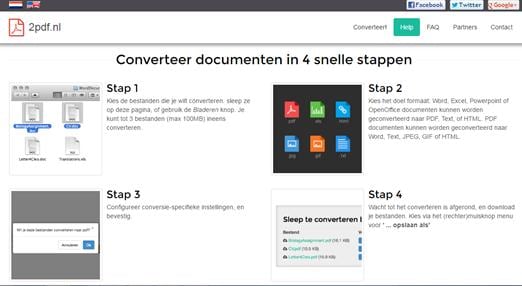 ---
PDF to Doc is a simple no-frills online document to PDF and PDF to doc converter and creator. You can upload multiple files and download batches as a Zip archive. There isn't a specific feature within the app to convert Word docs to PDF's but you can use the 'any file to PDF' option. This might not be ideal but should work.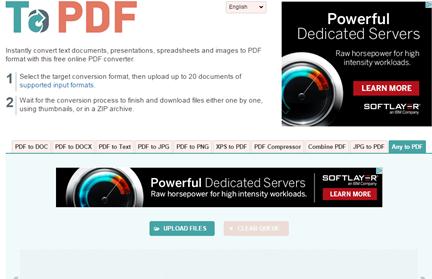 ---
Soda PDF is another no-frills, simple online converter between Word and PDF, working both ways. Documents are automatically downloaded to your device or hard drive (which ever folder is specified). These files are retained on Soda's server for upto 24 hours. Using the site depends on whether you are happy for it remain on their servers during this time.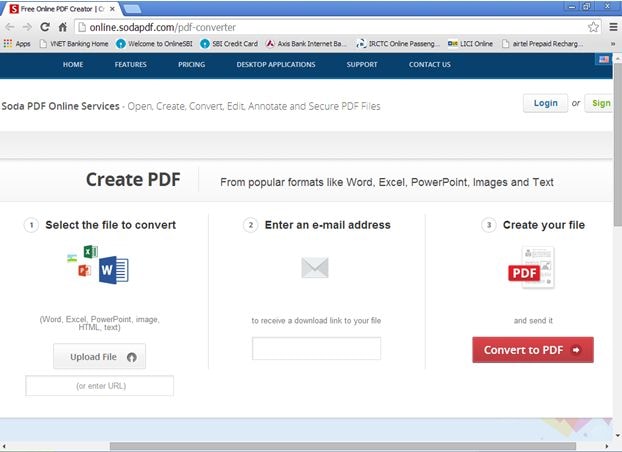 ---
Document Online Convert helps you convert your Word documents to PDF online. It is a free to use application. You can use the site to convert screenshots and HTML to PDFs as well. This platform is quite a basic website and power users may find it is not up to their standards for converting larger files or more complex documents with lots of formatting.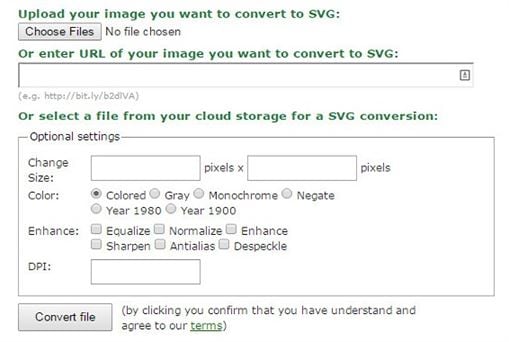 ---
This is a free online app for converting files from your PC, Mac or mobile device to PDF format. There is a Android, Windows and iOS application. You can simply download the converted copy straight to your device. The downsides are a 100mb daily upload limit for free users. Premium (paid for) users can convert larger amounts.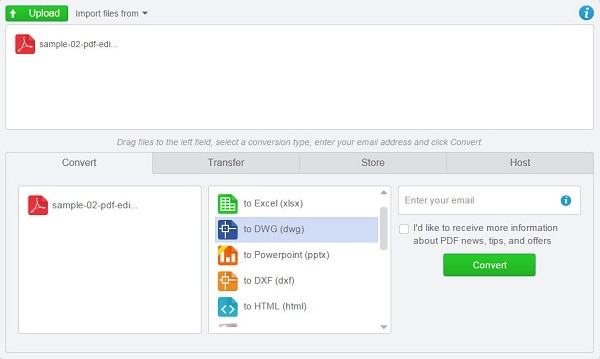 ---
With PDF Pro you can convert documents to PDF whilst being able to still edit your document. This is a comprehensive app with a simple web interface you can easily use. Users can use the app to convert up to 3 documents to PDFs each month for free before you need to register and sign up with the site. For many users, this might be a less attractive element to the app.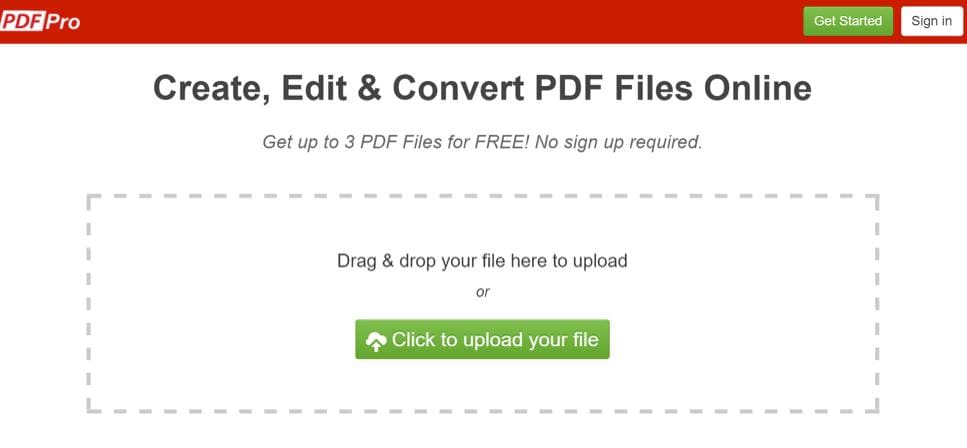 ---
You can use the OCR app to convert documents, such as Word, to PDFs. It converts documents in the cloud. Without you needing to download software to your Mac or PC, it makes it usable for people using mobile devices. The 'Free' mode allows you to convert 15 docs per hour, thus power users will need to register and purchase the upgrade version.