Adobe Acrobat is a full-feature PDF editor which gives you access for almost all types of editing tools you need to make it possible to edit your PDF files. However, getting access to this amazing software is sure to put you back by as much as $299, and that's just the price for the Standard edition. If you're looking for the Pro edition, it will set you back by as much as $499. Luckily, there are a few Adobe Acrobat PDF Editor alternative that offer a similar PDF editing experience, without forcing you to spend so much money. Now lets get to know the best Adobe Acrobat alternative for Windows 10.
How to Edit PDF on Windows 10 Using Adobe Acrobat Alternative
PDFelement Pro - The Best Adobe Acrobat Alternative
PDFelement Pro makes editing your PDF files as simple as working on Microsoft Word documents, and you don't really need any special expertise to use it. Some of the most important features that it offers include password protection, the ability to convert PDF files into different file formats, the option to work on PDF forms, unparalleled editing, markup and annotating tools and the PDF OCR feature. (And PDFelement Pro is available for Mac users.)
Why Choose This PDF Editor:
Cost-effective and help you to edit PDF files as easy as working in Microsoft Office files.
Allow you to convert PDF to other formats, and create PDF in high quality.
Markup and annotate PDF with multiple annotation tools.
Fill out and create PDF forms, as well as extract data from multiple forms.
1 click extract data from scanned PDF with the OCR feature.
Add passwords, and watermark to PDF and 1 click to remove them.
Step 1. Import Your PDF from Local Folder
Once the software is installed, launch it. Then click on the "Open File" button and import the PDF file that you wish to edit. If you want to edit another file format, you can also do so using the software.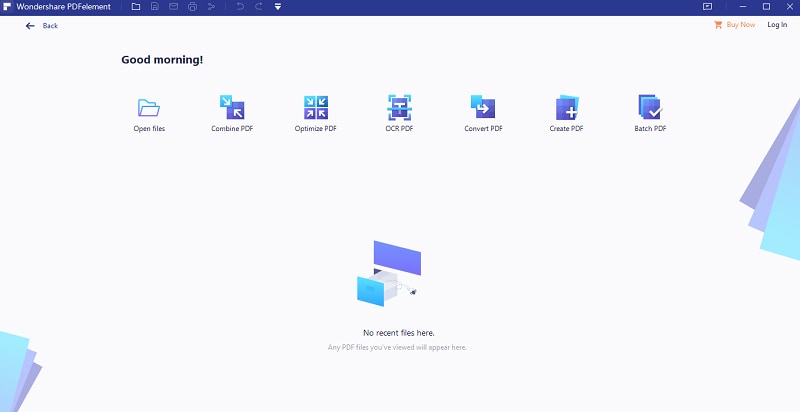 Step 2. Edit PDF According to Your Needs
This PDF Editor makes the entire editing process user-friendly and one can literally customize/edit each and every aspect of their PDF files. The "Add Text" under the "Edit" tab makes it possible to click on any area of the PDF file and make the necessary changes. There's the option to add/edit watermarks as well. You simply need to click on Document > Watermark to add, remove or change the watermark in your PDF file.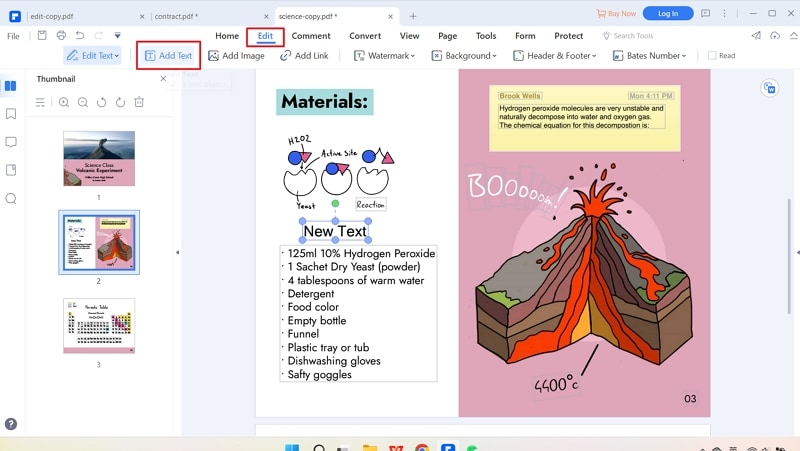 Step 3. Mark Up and Annotate PDF as You Wish
Apart from advanced editing tools, PDFelement also comes with exciting markup and annotating features. You can use the markup tool to highlight, strikethrough or underline any part of the text in your PDF file. The annotating features include options such as freehand drawings, shapes, sticky notes, and more. And as all PDF users know, these things always come in handy! To use the annotating tools, you simply need to click on the "Comment" tab.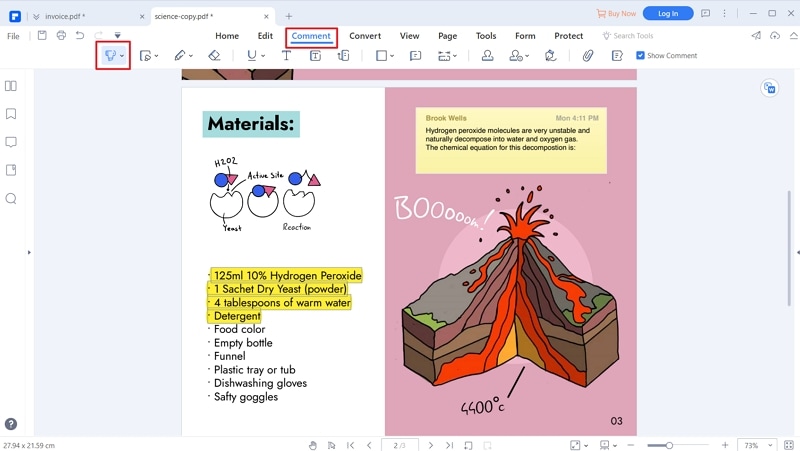 Step 4. Convert Your PDF into Other Formats
Last but not the least, the PDF Editor also allows you to convert your PDF files into different file formats. This is extremely important for Windows 10 users, as they are bound to feel the need to convert their PDF files into different formats such as JPEG, Word, PowerPoint, and more. To do so, one simply needs to click on the "Convert" tab and select the desired file format. While doing so, a new window opens up on the screen. This window will allow you to choose the file type that you wish to convert your PDF files to, enter the save destination and also offer special instructions such as converting specific pages from the PDF file.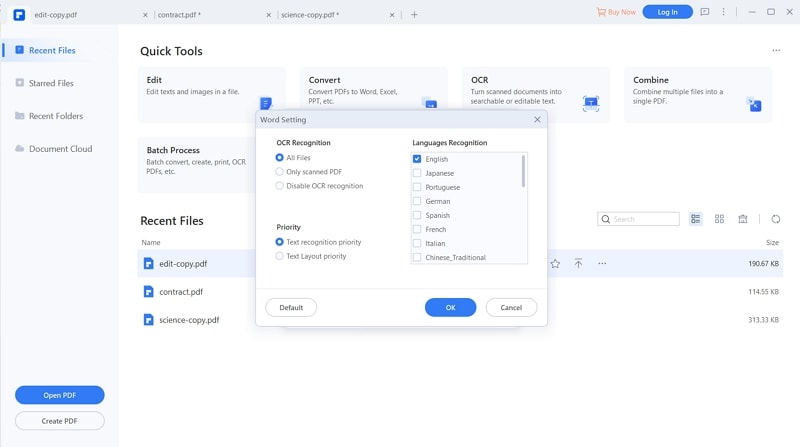 More Tips about Adobe Acrobat Alternative
Sure, the Adobe Acrobat PDF Editor is one of the top solutions available for Windows 10 users, but why pay so much money when other software can offer a similar experience as well. PDFelement Pro costs just $99.95 and also works on all your devices. So make sure that you don't compromise on features while choosing a PDF editing software (after all, the features are what define PDF editing tools), but also make sure that you don't spend a lot of money, unless you really need all the features offered by the Adobe Acrobat PDF Editor. All you have to do is stay informed and conduct a simple market research before purchasing a PDF Editor.