As per reports, Windows 10 is likely to see some major changes and innovative features as well. If you are looking for the best free PDF editors which can be used on Windows 10 devices, you should definitely keep an eye on this review. Here are 5 of the best free PDF editor for Windows 10 including PDFelement for Windows.
Top 5 Free PDF Editor to Edit and Convert PDF on Windows 10
Following are 5 best PDF editors for Windows (including Windows 10/8/7). You can download those PDF editing tools for free or use the online PDF editor to edit PDF files online for free. Compare and find the best PDF editor for Windows 10 according to your own needs.
1. PDFelement Pro - The Best PDF editor free download for Windows 10
PDFelement Pro for Windows is a wonderful tool which is packed with various features including the option to edit PDFs as easily as a word file. Apart from this, you can also add annotations and markups as well. This is by far one of the finest editors which you can hope to use for the sake of handling your PDFs. It comes packed with a lot of useful features which makes it a very robust choice. It is compatible on Windows XP, Vista, 7, 8 and Windows 10. PDFelement Pro for Mac is also available.
Pros:
Create new PDF files from formats like MS Word, Excel, PowerPoint presentation and more.
You can also convert your PDF files into these formats and also image forms as well.
You can enhance the security of your files by adding e-signatures, watermarks and even encrypting it with passwords.
You can also edit and convert scanned PDF files.
Easily merge or even split the PDF files.
It is extremely easy to use.
Cons:
Edit the PDF file in free trial version and then explore more features in full version.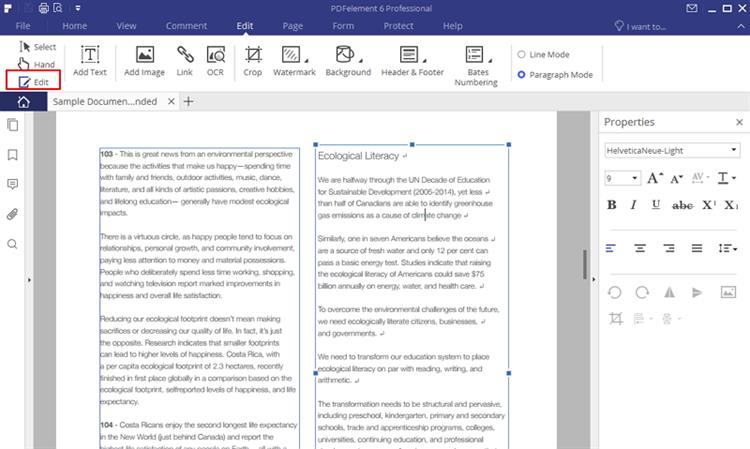 2. IceCream PDF Split & Merge
This is a commonly used free tool for handling PDF. It does come with limited features but the remarkable ease of use makes it very popular among users.
Pros
You can split a PDF into multiple files.
You can also merge and rearrange the pages of different PDF files as well.
There is the provision to encrypt the files for adding extra security.
Cons
There is no provision of editing the PDF files.
This tool comes with very limited features.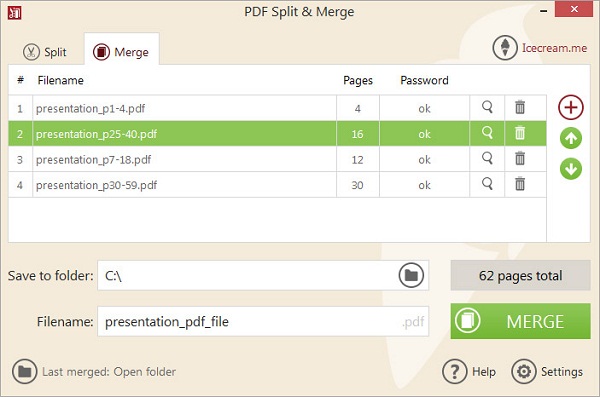 3. PDF Buddy
If you are tired of downloading applications and installing them, this is your go-to choice. This is an online tool that requires absolutely no download. It supports almost all platforms and is very quick to use.
Pros
Very quick to use and requires no additional instructions.
You can upload a PDF file and easily edit it.
You can insert text, images and even remove objects from the same.
You can also add signature and improve security of the documents as well.
Easy sign up to extract full use of the tool.
Cons
It has limited features.
There is no provision to merge PDFs.
You cannot create a PDF file.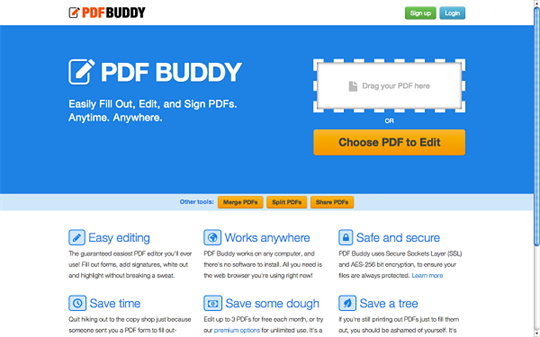 4. PDFescape
This is another web based tool which comes in handy for those who do not wish to download tools for editing PDFs. Of course, it supports nearly all operating systems as you simply need to visit this tool on the web and carry out the operations. Using it is fairly easy and quick.
Pros
Easy and quick use.
You can edit your PDF files and add texts and even images.
Easy whiteouts and even removals of existing texts is fairly easy.
Requires no hassles of download.
Cons
You cannot create a PDF.
This tool has limited features and functionality and leaves a lot to be desired.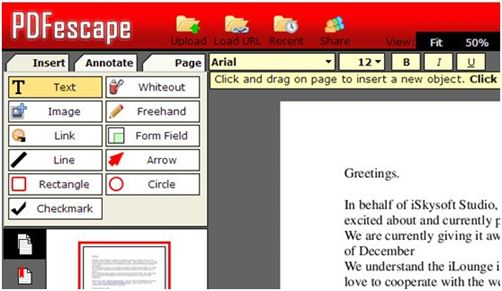 5. Inkscape
It is primarily a vector graphics editor; however, it is often used as an efficient PDF editor too. You can get a portable version of the same and it works on Windows, Mac and Linux. It is an open source platform and is quite popular.
Pros
Fairly simple to use.
You can edit PDF from the visual aspect.
You can both insert and let images in the PDF.
You can format the PDF files the way you like.
Cons
As it isn't predominantly a PDF editor, the features offered are limited.
You cannot create a PDF from scratch.