Now everyone can afford the premium Adobe Acrobat PDF editing suites and programs. When you want to edit PDF files, you probably scour the internet looking for a free PDF editor online. The problem with most free tools is that they all have limitations in one way or the other. Those that do not give you limitations, give you poor results when you edit PDF for free. This is the reason why you should choose low-cost PDF editors, which will still give you the same great results as the expensive Adobe Acrobat Pro. If you are looking for a cheap but professional PDF editor, please try PDFelement Pro.
Part 1. Top 10 Best Free PDF Editor to Edit PDF for Free
1. PDFescape
PDF Escape is yet another online free PDF editor and is great for those who have occasional PDF editing needs. It works with all operating systems, and it only requires that you upload the file and then you can edit it online. It is quick in its operation.
Pros:
Simple and fast in operation.
Allows for full editing of the PDF file including changing text and adding images.
You can whiteout current text or even remove it completely.
Cons:
It cannot create a PDF file from scratch.
There are too many limitations, and this damages the work that it can do.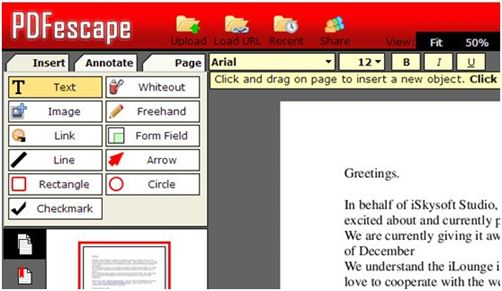 ---
2. Sedja PDF
Sedja PDF is another PDF editor that has both online and desktop versions. It allows you to edit PDF online for free and to add textbox without placing a watermark on the result.
Pros:
It edits without watermark.
Allows you to add hyperlinks to the new PDF.
Allows you to remove pages.
Cons:
Edit only 3 PDF files per hour.
The PDF files should have less than 200 pages.
The PDF files must have a size less than 50 MB.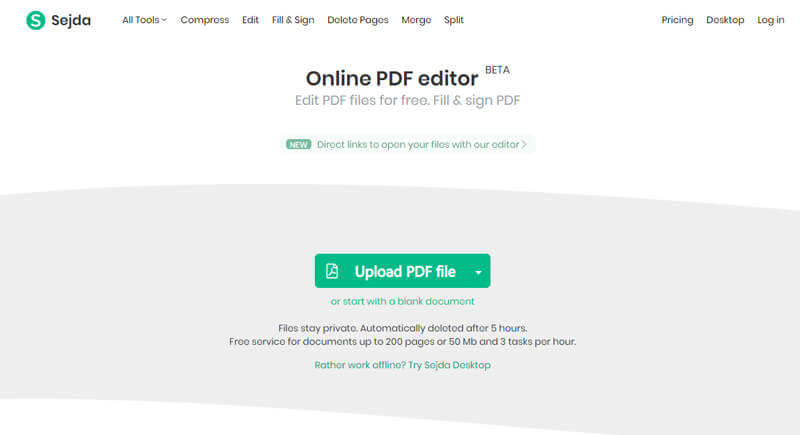 ---
3. SmallPDF
SmallPDF is an easy to use online PDF editor tool, which comes with a free version with no limitations. The tool allows you to edit PDF online with ease, and save it without any watermark.
Pros:
It is completely free.
It allows you to add more text to the PDF.
Adds white space to any area that you would like to erase.
Loads PDF files that have come from several sources.
It is able to import images and shapes.
Cons:
You cannot edit the pre-existing text.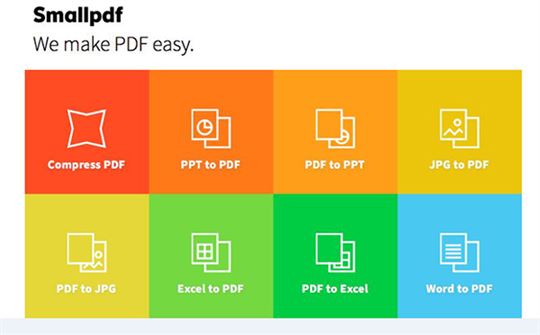 ---
4. IceCream PDF Split & Merge
IceCream PDF Split & Merge is a very popular free PDF editor, simply because it is easy to use. With the help of this PDF editor you can edit PDF files for free. The features are rather limited, but one can do the basic stuff.
Pros:
Easily split PDF files to several files.
It can easily merge PDF files and rearrange the pages of the two or more merged files as well.
You can now encrypt your new PDF file for extra security.
Cons:
You will not be able to edit the content of the PDF files.
The features of the tool are extremely limited.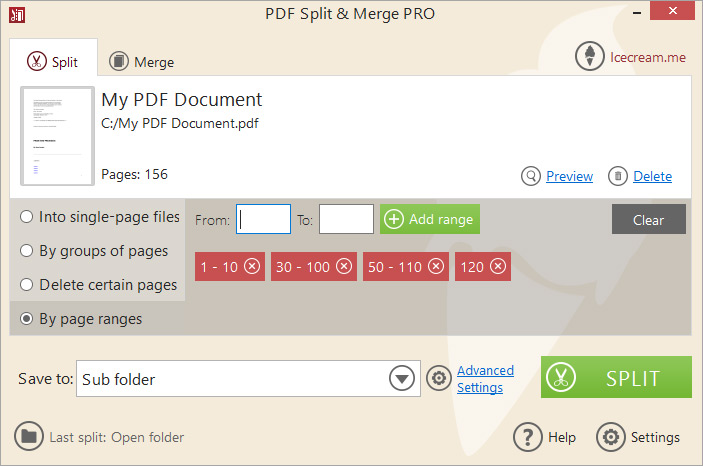 ---
5. PDF Buddy
PDF Buddy is a free online PDF editor, which gives you the flexibility of editing your files without making any downloads. This PDF eidtor allows you to edit online PDF for free easily.
Pros:
It does not require a lot of stud and it is quick in finishing tasks.
The PDF file can be uploaded quickly and edited online.
Allows you to insert text and images. It also allows you to remove any text or images that you do not want.
In order to improve the security of your documents, you can encrypt the file and you can also add a digital signature.
You get access to the full features once you sign up.
Cons:
You cannot create a new PDF file from scratch.
You cannot merge two or more PDF files.
There are also several limitations on the features forcing you to sign up.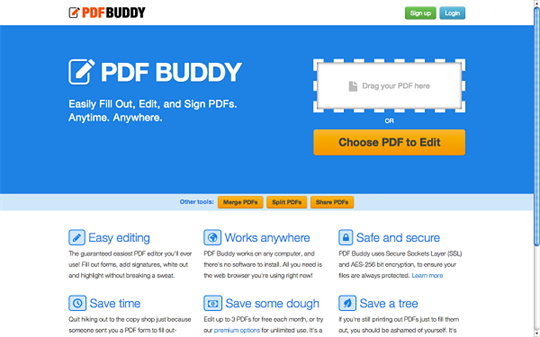 ---
6. Inkscape
A free graphic editor, Inkscape can also be used as a PDF editor. You can also get the portable version so you can edit your files from any computer.
Pros:
It is easy to use.
Edit PDF from the visual aspect.
You can add images or delete them from the PDF file.
It allows you to format the PDF files in any way that is suitable to you.
Cons:
The results may not always be good.
Cannot create a PDF file from the start.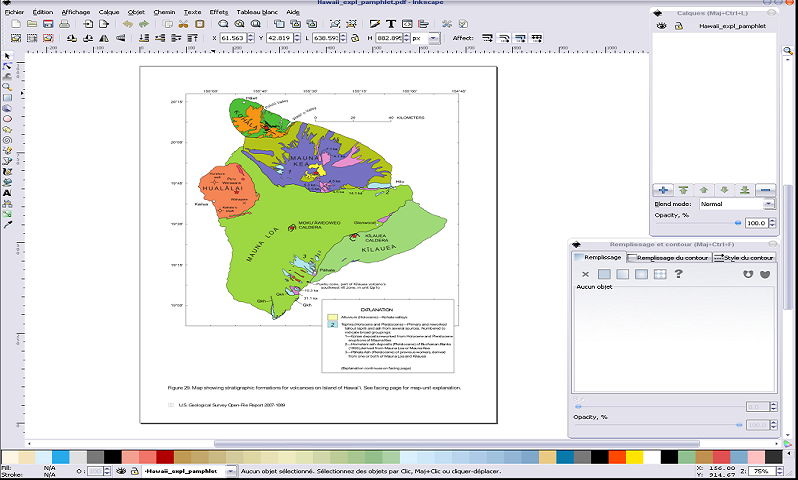 ---
7. PDF XChange
PDF XChange is a PDF editor that offers you quick editing, but with very little in terms of features. You can just do basic editing and you will still have limitations placed.
Pros:
Allows for full editing of PDF files.
Has the ability to use OCR to recognize text in pre-existing PDF files.
You can add QR codes on your PDF.
It imports various images and vector shapes.
There is a portable version so you can edit PDF from any computer.
Cons:
There are too many limitations. Most of the lovely features will require you to have a license.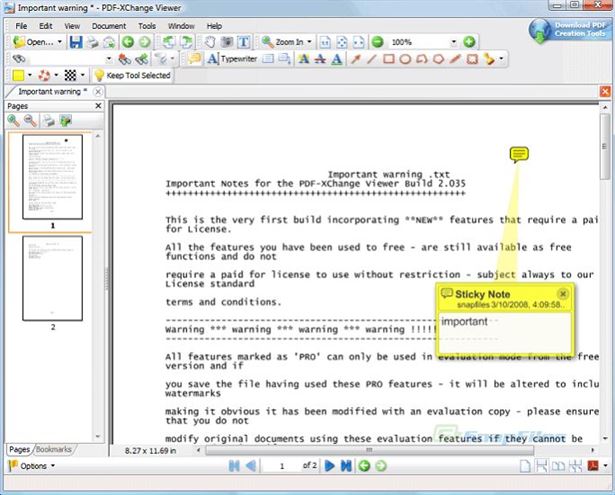 ---
8. FormSwift Free PDF Editor
FormSwift Free PDF Editor is a very simple but powerful PDF editor that one use without even registering for an account. You only need to upload the PDF to the website and then do your edits using the menus at the top of the window. Once done, you can download it back to your computer.
Pros:
It is completely free and requires no registration.
It can delete or redact the existing text and images using black or white space.
You can add images.
You can highlight sections of the page.
Cons:
It does not have an "Undo" function.
You can only upload les from your computer and not from online storage facilities like Dropbox or Google Drive.
It cannot edit the existing text on the PDF.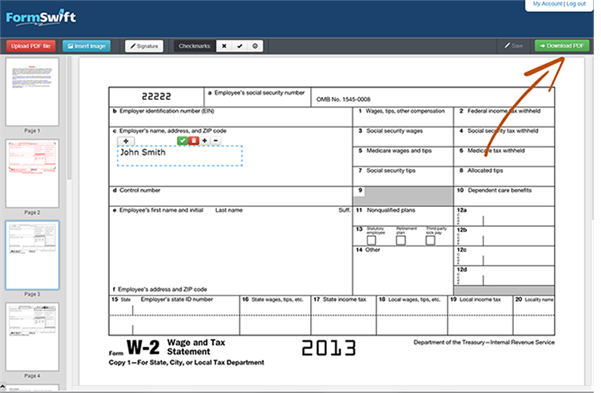 ---
9. Free PDF Editor
Free PDF Editor is a PDF editor that you can download to your desktop to do some basic PDF editing. It has a simple user interface and does not leave any watermarks.
Pros:
It has a very simple user interface making it easy to work with.
You can insert shapes such as rectangles and circles.
You do not have to install Acrobat as a plug-in.
You can change the margins of the PDF file.
Cons:
It allows you to edit PDF files from other people.
The tool is targeted at basic PDF editing. Any advanced editing functions are not available.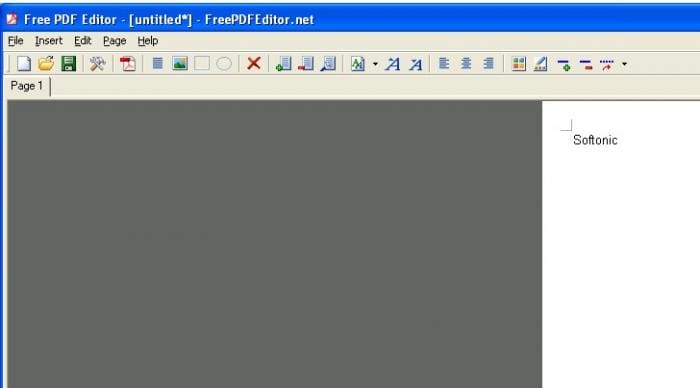 ---
10. Xodo
Xodo is a free PDF reader and editor that allows you to edit PDF files for free. It has a fast editing engine making it effective for quick editing. It can highlight and add text to the PDF. You can also underline the text.
Pros:
It can edit the existing text of the PDF file.
You can highlight parts of the PDF file.
Cons:
There will still be the need for registration to remove watermarks.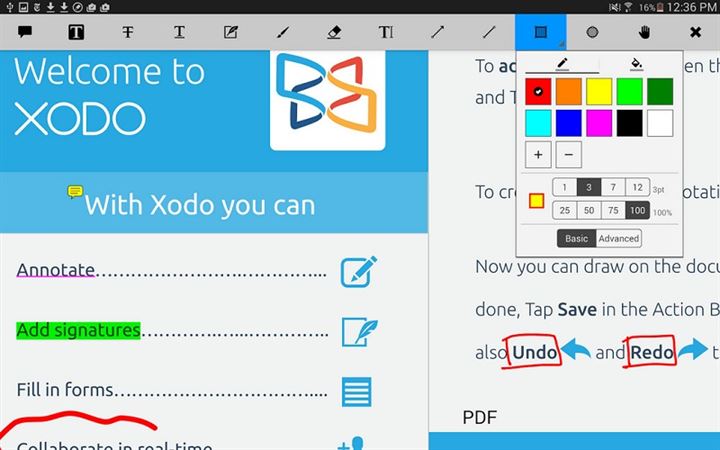 ---
Part 2. The Best PDF Editor to Edit PDF Files with Ease
PDFelement Pro is a PDF editor that you can free download and has the same top-notch features like Acrobat, but it comes at a very low cost. With the help of this PDF Editor, you can easily edit PDF files, such as add textbox to PDF files, rotate images in a PDF or crop pages in PDFs according to your needs easily. You can edit any PDF files even the scanned PDFs, because the tool goes right down to the basic elements of the file. Edit your PDF files in easy steps which will make your work flow much better.
Step 1. Import the PDF file
Use the Finder to drag the PDF file into PDFelement Pro for editing. You can also go to "Open File" and then navigate to the PDF files. Notice how the ages of the PDF files are neatly arranged I the interface.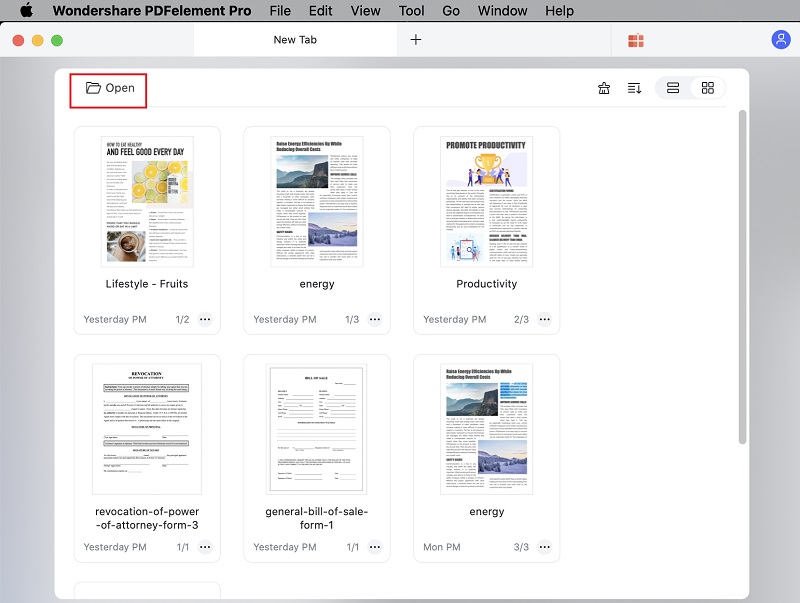 Step 2. Edit PDF Texts
Go to the "Edit" panel and there you will find the multiple PDF editing tools. Select the texts in the PDF file, and you can now edit the text of the file just like you would in a Word pressing program like Word. On the right side toolba, you can easily change the font size, font style and font color according to your needs.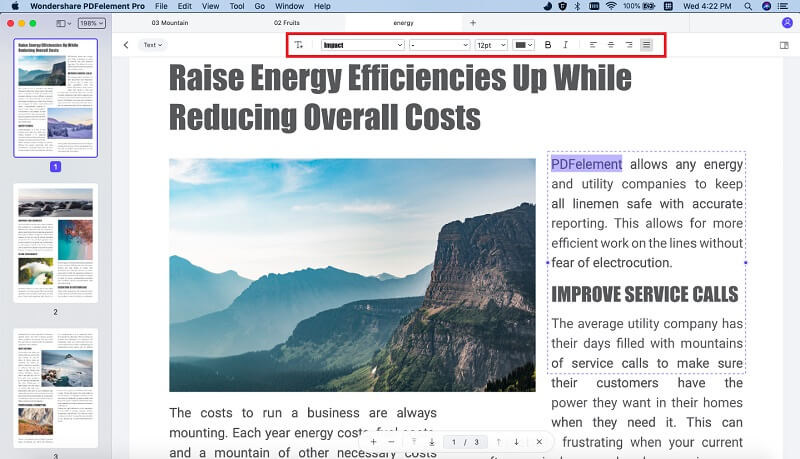 Step 3. Edit PDF Pages
Go to the "Pages" panel at the top of the screen and there you will find various page editing functions. You can choose to move the pages, rotate them, delete them, split them, and so much more.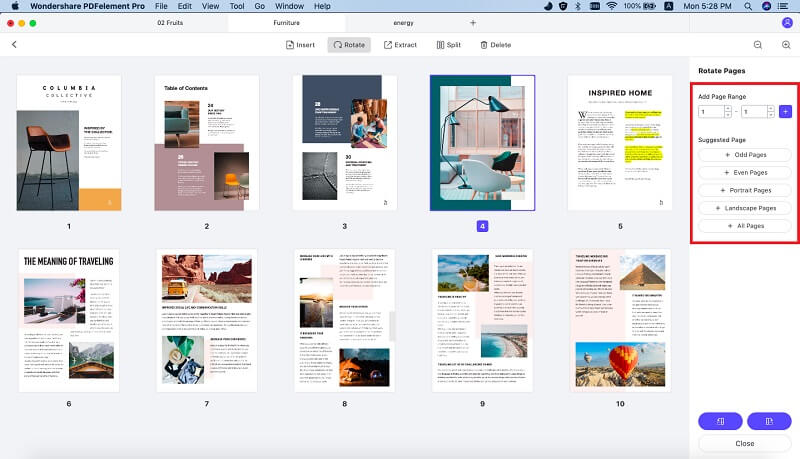 Step 4. Edit Scanned PDF
If you've got a scanned PDF file and want to make some changes in this scanned file, PDFelement Pro will provide you an easy way to edit scanned PDF easily. After you've import a scanned PDF to the program, open the "Edit" panel and click on the "OCR" button. Just in a few minutes, the OCR process can be finished and you can then edit scanned PDF files with ease.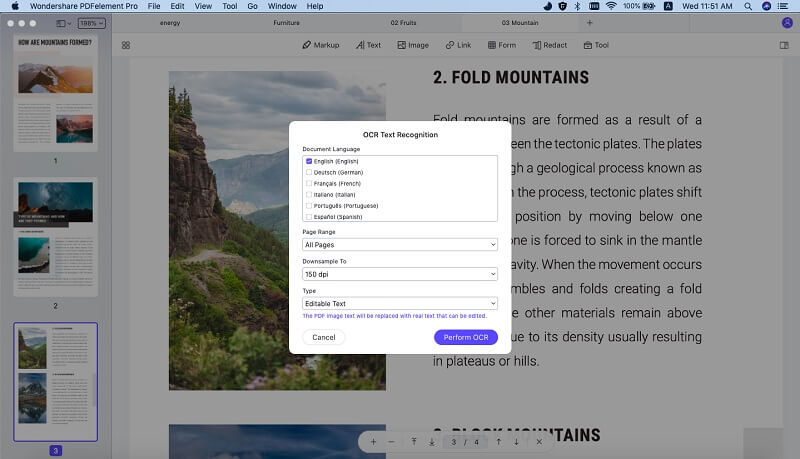 Except of editing PDF for free with free trial, you can also use this PDF editor to convert PDF files to Word, PPT, Excel and other file formats. Click here to get the full guide on how to manage your PDF documents as easy as Word documents.
---
Why Choose PDFelement Pro to Edit PDF for Free
PDFelement Pro is a versatile PDF editor and it comes with a number of powerful features. With the professional PDF editor you can not only edit texts, images and links in PDF files, but also create PDF from other file formats and create a fillable PDF form with ease.
Key features of PDFelement Pro:
Create PDF files right from a blank page, like you would in Acrobat. You can also convert other files into PDF.
Now you can make your own custom PDF forms without using templates from the Internet. You can also edit and fill out other forms from other sources.
You can append your own digital ID to your PDF files so you will always know that they are yours.
The OCR process allows you to scan documents and then save them as PDF files. You the OCR the PDF files and turn the scanned images into editable text.
Fantastic user interface allows for better viewing of the work and this improves he sped at which you complete tasks.