All of us come across PDF documents containing forms that are supposed to be filled out. Taking a print out and then filling it may seem very unprofessional therefore there are certain online PDF filler available which efficiently edit these forms. One such desktop application is Fill Any PDF which allows you to view and complete your PDF forms. FillAnyPDF.com is an online website which gives you the ability to upload your PDF form and link to it for other people to fill it and sign it. This time-saving resource is easy to use and once the PDF is uploaded a processing window appears and displays several tools for working. But this application has some drawbacks of its own as given below:
• It is slow to load.
• It is only focused on form filling and sharing and does not feature innovative tools for more intricate requirements.
Because of these disadvantages it sometimes becomes difficult to fill out PDF forms in FillAnyPDF free application especially when you want to do your work quickly or want to do something more than filling and uploading.
The Best FillAnyPDF Alternative
PDFelement Pro - The Best Way to Fill and Sign PDF Forms
When you are looking for the best alternative to FillAnyPDF which has more unique and innovative features, then PDFelement Pro is an ideal solution. This outstanding software has a vast array of editing tools that allows you to align and distribute texts fields so that you can easily edit text in your PDF form. It also has other amazing features that are useful in adding, deleting, extracting, replacing and cropping images on PDF files.
Why Choose This FillAnyPDF Alternative
You can use this tool to fill in interactive or non-interactive PDF form and sign your PDF form easily.
The editor enables you to insert, rotate, delete, replace, organize or rearrange your existing PDF files.
It can also be used for splitting a PDF - file into separate - pages.
You can use this editor to combine more than one PDF - files into one common file.
It even works for scanned PDFs with the advanced OCR feature.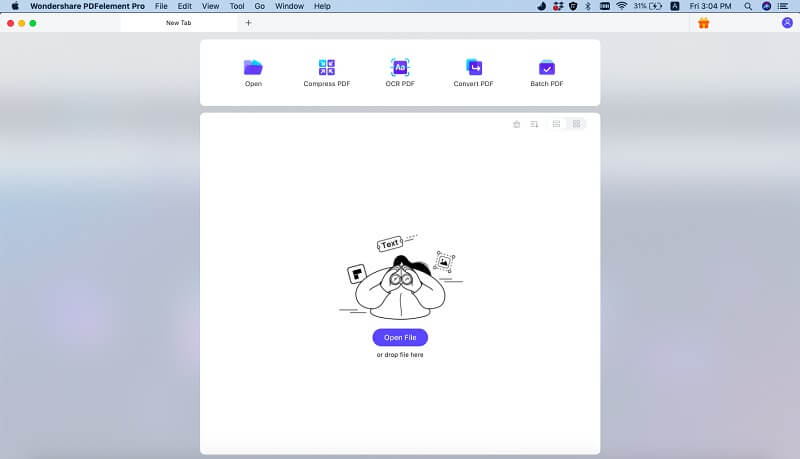 ---
How to Fill PDF Forms with FillAnyPDF Alternative
Step 1. Import PDF to FillAnyPDF Alternative
After download and install the alternative to FillAnyPDF, launch the program. And click "Open File" to import your PDF form to the program.
This alternative to FillAnyPDF is extremely easy-to-use either you want to fill interactive or non-interactive PDF forms. It will automatically recognize and highlight your interactive PDF forms as soon as you open the PDF documents.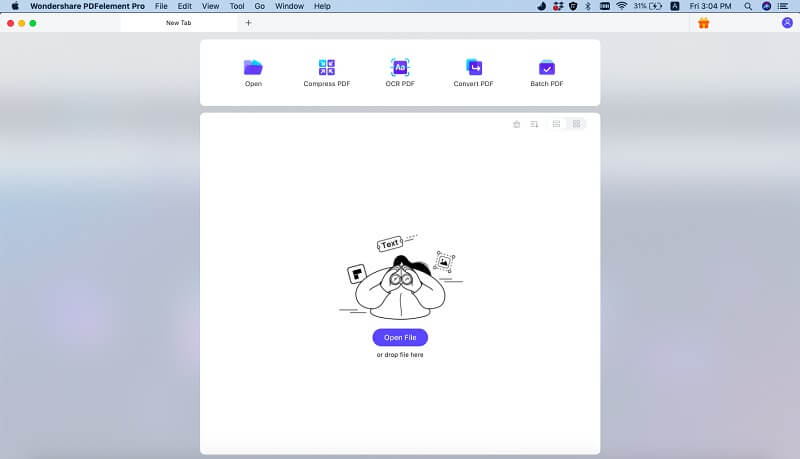 Step 2. Fill PDF Forms
Fill Interactive PDF Forms. It is very easy. You only have to click the text field on your PDF form and start entering all the important information that is asked.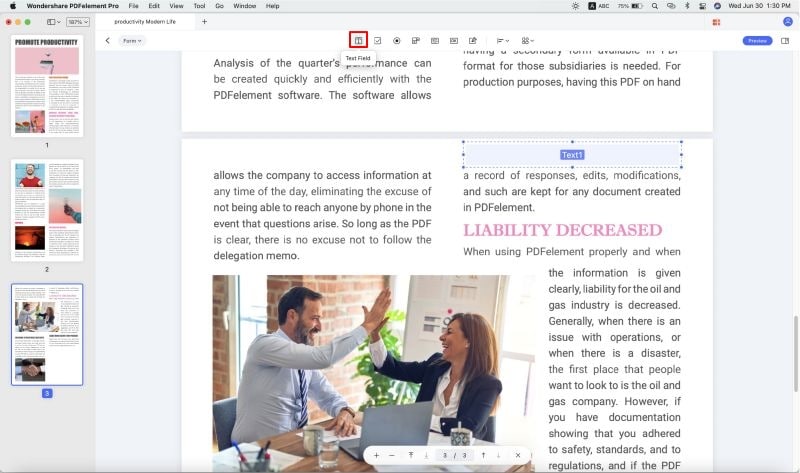 Fill Non-interactive PDF Forms. For these types of documents, you have to opt for the Edit option that is given on the top menu bar. After clicking this Edit option, go to "Add Text" or go to the "Comment" and choose the "Text Comment" button. When you will click on 'Add Text' or "Text Comment" button, you can easily click the place where you want to fill out information and enter your text.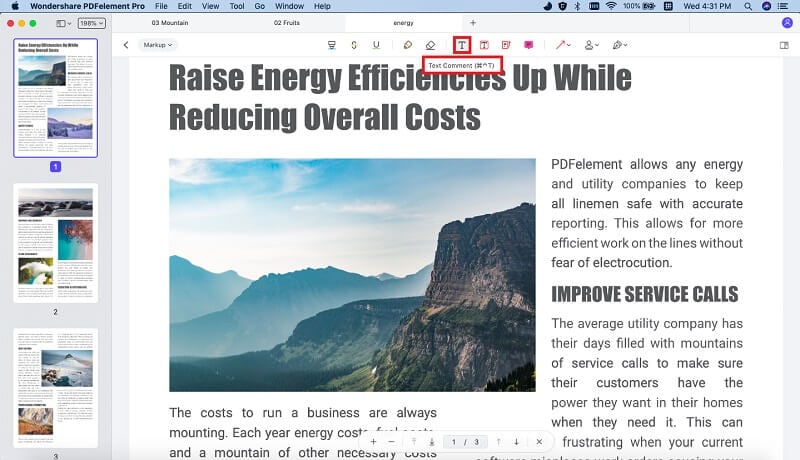 PDFelement Pro can also be used to import and export PDF form data to Fill PDF Form. This editor will save all your PDF form data very effectively and keep it safe.