The PDF format is popular because of the characteristic that it maintains its appearance no matter what tool is being used to view it. In order for it to maintain this characteristic, the PDF format is highly protected. This makes it very hard to edit PDF files, and the best tools have a high price. However, there are free PDF text editors that will still do a great job when it comes to editing PDF files. They can edit text and images, rotate and rearrange pages, annotate important parts, and do a lot more. This article will look at some of the free PDF editors that you can get for Windows 10, 8, 7, XP and Vista. The tools will cost you nothing and will allow you to edit files with ease.
Part 1. Top 5 Free PDF Text Editor for Windows and Vista
1. AbleWord
AbleWord is a very powerful free PDF text editor because it unlocks all elements of a PDF file so it can be fully edited. Basically, it is a word processor and works with all documents including PDF. You can edit the images, text, links, headers, footers, tables and other items within the PDF file. You will also be able to do a spell check to ensure that all your work is grammatically correct. The tool is light and loads very quickly, and this means that you can do your editing faster than you would with other tools. It is a small package, but it comes with a powerful PDF editing punch.
Pros:
The tool will enable you to organize your PDF pages visually.
You can change the order of the PDF pages.
You are able to mix and merge PDF pages.
You can also split and extract PDF pages.
You may be able to rotate and save single or multiple pages.
Cons:
Sometimes the visual document composer will show erroneous information.
The tool requires Java to run.
It has a steep learning curve and will be a bit confusing at the start.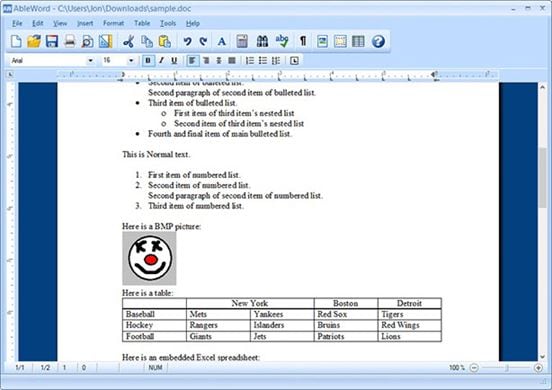 ---
2. PDF XChange
PDF XChange is a free PDF editor for windows that allows you to edit PDF files by adding white blocks and inserting text n top. It will not edit the existing text of a file. Similarly, you cannot edit the images of the existing PDF file, but you can add other images on top. The method of editing in this case is to alter the PDF file beneath like it was a template. The tool is light and very fast making it great for huge editing jobs. You can flip through the pages of the PDF as the editing process progresses. You will be able to compress the PDF file so it is of a size that you can send over the Internet comfortably.
Pros:
You will be adding text on top, which means you will fully alter everything.
It is fast and makes PDF edits easy.
Cons:
The tool is prone to crashing often.
It does not edit the actual text and the process is about overwriting only.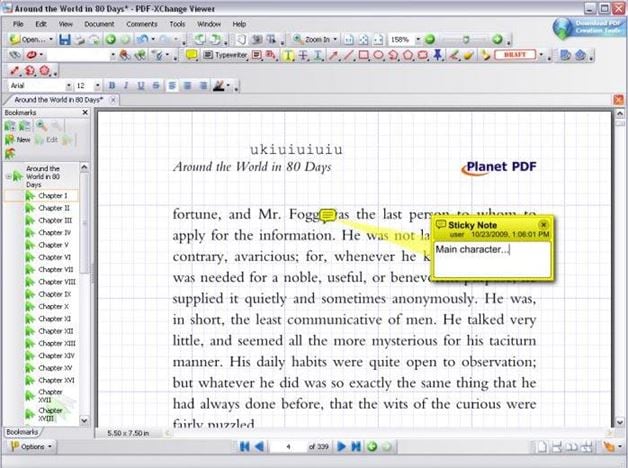 ---
3. PDFSam
PDFSam is a versatile suite for editing PDF files. The two free options will allow you to see your files visually. This will help you when you want to select which pages or sections of a page you want to edit. With PDF visual, you will be able to edit, cut, delete, move or rotate pages. You may also add text and images. With PDF Basic, you will be able to split and merge PDF files, and also rotate and mix them. The commercial version, PDFSAM Enhanced, is quite powerful.
Pros:
Now you can organize your PDF pages visually.
You can reorder the pagination of your PDF files.
You will be able to merge and mix files.
You will be able to save single and multiple pages as well as rotate the pages.
Cons:
You may sometimes get erroneous information from the visual part when arranging pages.
You must have Java for the tool to work.
It can be quite confusing when you start working with it.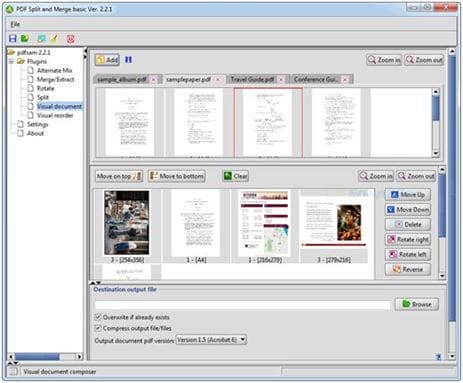 ---
4. PDF Shaper
The PDF Shaper is a free editing tool converts all PDF files to RTF so they can be edited. This mean that all the text in the file is editable. Once the text has been edited, you can then add new images to the file. You can rotate pages, merge and split multiple and single PDF files. You can also create a document in Microsoft Word and then convert it to PDF. The tool also allows you to create a new PDF file from scratch. Add watermarks to your documents if you do not want them to be copied.
Pros:
All text is edited since it is turned into Rich Text Format.
It is possible to add images to the file.
You can create in Word and convert to PDF.
Delete, Crop and rotate pages.
Cons:
The images from the original file are not imported so you have to replace them.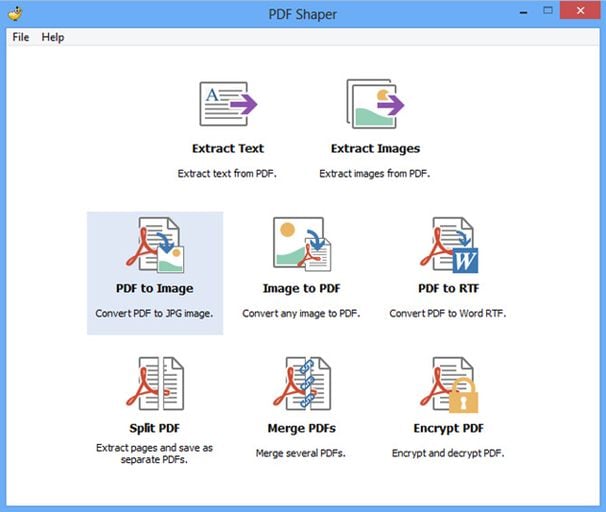 ---
5. PDFEscape
PDFEscape is a fantastic free PDF editor for windows due to the versatile features that it has. For people who do not want to download and install the tool on their computers, there is an online version available. You can print documents to a PDF file, edit text and images, annotate text and do a lot more. It also has the ability to convert other files into PDF and can also split and mere PDF files. The tool also has a compressor, which means that you can keep your PDF files small so they are distributed easily.
Pros:
Allows you to edit the images and text content of a PDF file.
You can convert other files to PDF and you can also convert PDF to other formats.
You can compress your PDF files without compromising their quality.
You can highlight and annotate text.
Cons:
The tool is only for Windows. Mac users have to use the online version.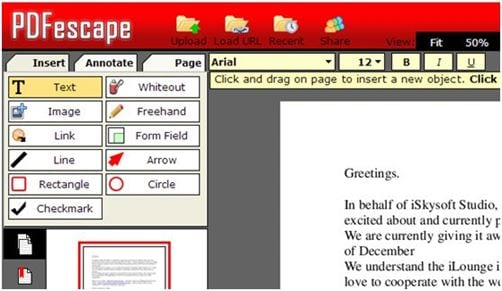 ---
Part 2. The Best PDF Text Editor for Windows
PDFelement Pro is powerful PDF text editor for windows. It allows you to edit every aspect of a PDF file, including the metadata and permissions. This is a tool that is easy to use and is very popular due to this. It performs just as well as Acrobat Pro, but costs a lot less.
Easy steps to Edit PDF Text in iSkysoft PDF Editor 6 Professional
Step 1: Download and launch iSkysoft PDF Editor 6 Pro.
Step 2: Click on "Open File" button to import PDF files to the program.
Step 3: Open the "Edit" menu, select text contents in PDF files and edit selected texts using editing tools on the right side toolbar.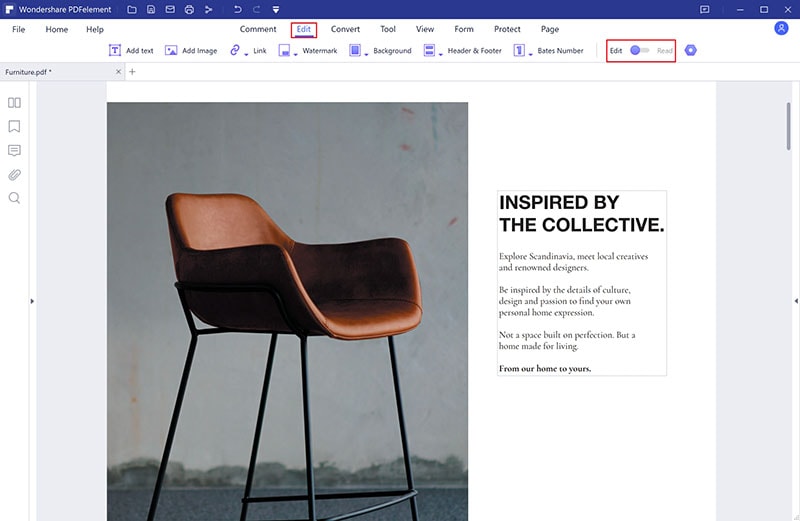 Why Choose PDFelement Pro to Edit PDF Text on Windows
With the help of PDFelement Pro you may change the way the pages are numbered and the order they appear in. You can crop pages, cut them and do a lot more. Split and merge several parts of different PDF files in order to create new ones. Here are the main features to expect from this tool.
Key Features of PDFelement Pro:
Edit & OCR – Scan printed documents and save them as PDF images. Now edit the images using OCR and capture the text so it can be edited as a file.
Create and Convert – You can now create PDF files on your own, and stop using other people's files. You can also create a document in another formats for conversion to PDF.
Create PDF forms - no more searching the internet for PDF form templates to fill. You can now create your own forms from scratch. You may also edit and fill other forms.
Simple user interface – The user interface on this tool is very easy to follow. You will be an expert within a very short time.
Digital signature – protect your PDF files by adding a digital signature to all your work. This digital ID will be unique to your documents alone.