Protecting intellectual property rights is one of the reasons why the Portable Document Format (PDF) is very popular when disseminated articles, magazines, books etc. if these were to be sold or sent in unprotected formats, then there would be a lot of fraud over intellectual property rights if the authors of these materials. One would simply pluck a book from the Internet, change author information and then claim it is his or hers, and start selling it to people. This is why you should protect your PDF file with a password and also issue a digital signature on the document. Microsoft PDF editor is a tool that can be used to edit PDF files that have permissions to edit. It can also be used to update some of your own material.
Part 1. How to Edit PDF with the Alternative to Microsoft PDF Editor
The Best Microsoft PDF Editor Alternative
PDFelement Pro is a powerful PDF editor that brings along the true nature of creating a PDF document for yourself. You can start of by inserting a blank page and then adding some text and images to it, and you are on your way to creating your own PDF file. You may also import PDF files and edit them on the tool. You can also change the orientation or placement of pages. Basically this tool allows you to edit every element of the PDF file. As an added measure, you can append our digital signature to your PDF document for tracking purposes, or protect it by using a password.
Steps to Edit PDF using Alternative to Microsoft PDF Editor
Step 1. Import PDF files
Use "Open File" and then go to where you have saved your PDF file. You can use the Finder to drag the PDF file into the PDF editor. On the user interface you will see the pages and you can select which ones you want to edit.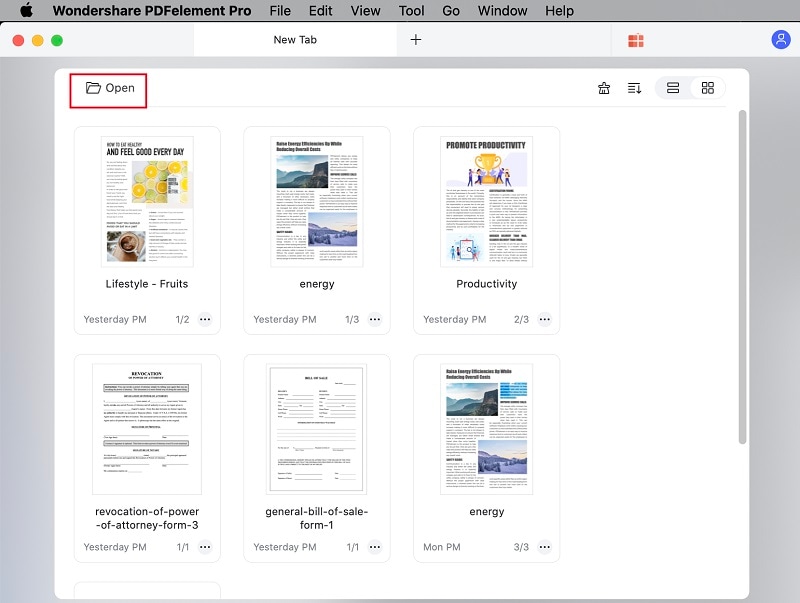 Step 2. Edit PDF Texts
Find the text tools that are found under the "Edit" panel. To add more text, click on "Add text". Select the text content with the text selection tool and you can delete it easily. Choose the font, style and color on the panel found to the right of your window.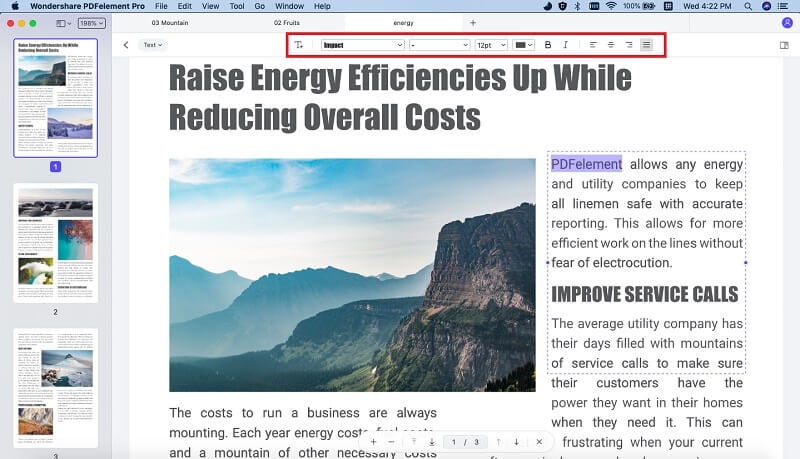 If you want to add links to the PDF files, you can open the "Edit" menu and click on the "Link" button. Then you will open the toolbar on the right side of the main interface, select action such as "Go to a page view" and click on the "Add" button to add links to your PDF files easily.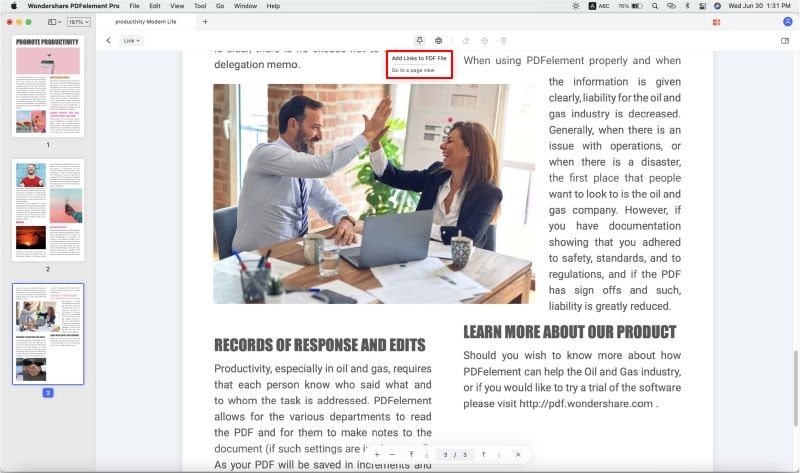 Step 3. Edit PDF Pages
You can get all the page editing tools under the "Page" panel. If you want a blank page, click on "Insert" and then click "Blank page". Delete pages by going to the "Page" panel and then clicking on the "Delete" icon and then typing in the page range. You may do the same by selecting the page thumbnail and then clicking on the "delete" Icon.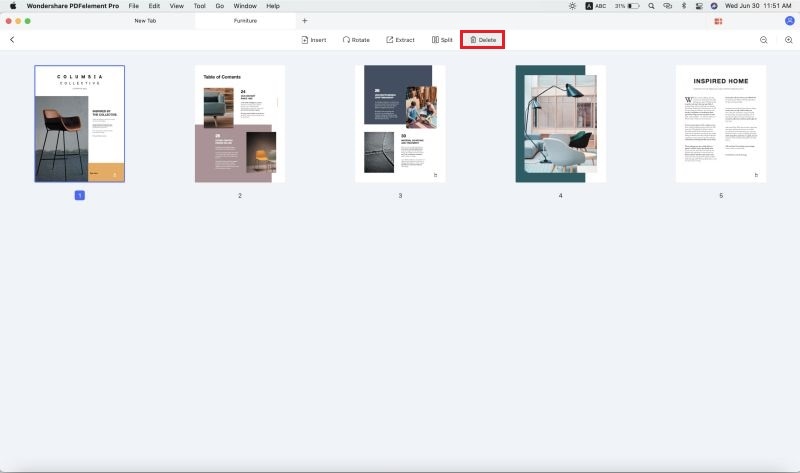 Note: Please remember to save the document immediately to effect the changes in PDF files.
---
Why Choose PDFelement to Edit a PDF Document
PDFelement Pro is a capable PDF editor that makes it very easy to create a new PDF document from another or others. With this tool, editing the text and images of a PDF file is quite straightforward. You can also edit linked and highlight text through annotation so your readers can pay more attention to certain parts. This is a tool that can secure PDF files through passwords and Digital Signatures. You can change the permissions of the PDF file.
The main features of PDFelement:
Scan printed documents and OCR scanned PDF files to make them editable on your computer.
You can add a digital signature and ID to your PDF files.
Create your custom PDF forms and also edit and fill out others.
Convert other files to PDF or create your own PDF documents from scratch.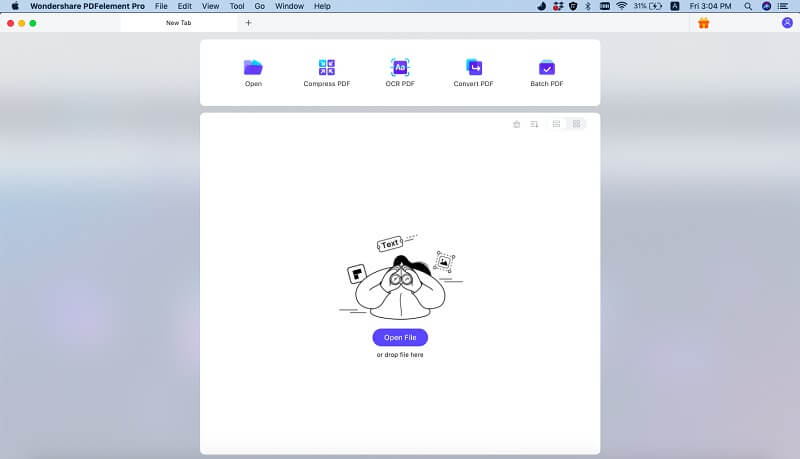 ---
Part 2. How to Edit PDF with Microsoft PDF Editor
Microsoft Word 2013 enables you to open an PDF document, modify it and then resave it back to the PDF format without using Acrobat. Here we will show you how to edit PDF with Microsoft PDF Editor.
Step 1. Open PDF File and convert
Go to "File" then "Open" and then select the PDF file you want to edit. You will get a dialogue box that will ask if you want to convert the PDF into editable word document.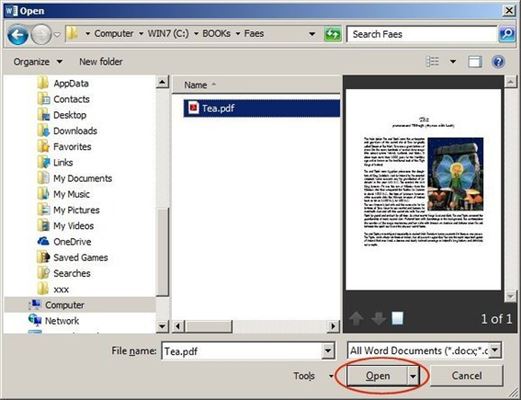 Click on "OK". The conversion will take a while and some of the graphics will end up in the wrong place.

Step 2. Edit and save the new file
Once the conversion process has been completed, you can now edit the content of the file. You may edit text and images only. You may also highlight text using the highlight tool. After you are done with editing, you can choose to save the document as PDF once more.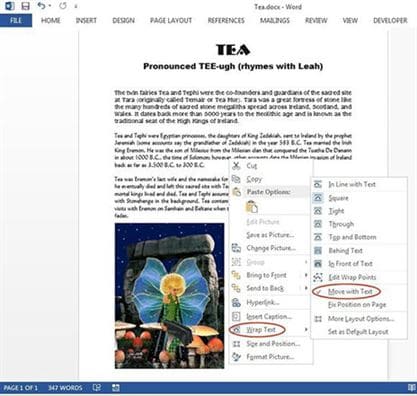 Troubleshooting on Editing PDF with Microsoft PDF Editor
1. Word and forms –The Microsoft PDF editor does not import PDF forms properly. This is because of some of the functions that may be included in the forms. To go around this, you had better create your forms in Microsoft and then save it as PDF rather than try to edit an existing PDF form.
2. Complex forms issue resolved – If you want to convert a complete PDF form to Microsoft PDF Editor, then you should use a plug-in called Nitro. This has been found to import PDF forms to Microsoft with most of the data intact and in the correct places.
3. Page numbers appearing even when not required – At times when you import a PDF file you will find page numbers appearing where they should not be. This can be quite annoying. You can go around this by selecting the page numbers and then turning their font color to white.
4. Garbled text – You will sometimes find the font is garbled after you import the PDF file. This is a common font issue especially if the PDF file had embedded fonts. Simply select the garbled text and give it a new font.
5. Image in the wrong places – You might find images ending up in the wrong places. You should ensure that you use the text wrap feature to rectify this issue.
---
Part 3. Microsoft PDF Editor vs PDFelement
| Features | PDFelement Pro | Microsoft PDF Editor |
| --- | --- | --- |
| Edit PDF Text | Fantastic when it comes to editing text. Multiple PDF editing tools available. | Edits imported text very well. |
| PDF Editing Images | Fantastic image placement and editing. | Images may end up in the wrong place but can be corrected by text wrap feature. |
| PDF Editing Page manipulation | Easy management and manipulation of pages. | Pages added or deleted automatically depending on content. |
| OCR | Great OCR capability and will give great results all the time. | Does not have OCR capability. |
| User Interface | Simple layout and still gives access to the powerful features. | Only good for basic word processing. |
| Support System | You get full time support by chat, telephone or email. | The support is great though at times overwhelmed. |