there are a multiplicity of reasons why droves of people and organizations want to annotate their PDF documents. Whichever the case, the aim is to do it almost perfectly is not perfect. However, this again is not possible if you don't have the right PDF annotator. While plenty of these PDF annotator tools are expensive, you can still get quality service with free PDF annotator. In this article, we will guide you on the best PDF annotator free for your tasks.
Top 5 PDF Annotators for Free
1. PDFelement
PDFelement Pro is no doubt the lord of the manor as far as free PDF tools come into play. Everything about this tool is amazing. Ranging from plenty of excellent features, speed, elegant interface, and compatibility. This tool lets you annotate PDF by adding texts, text boxes, stamps, drawings, text highlights, attachments, objects, erase texts, and add notes among others. Once you are through with annotation, you can leverage other editing features to make your PDF file more visually appealing than you thought.
Pros
Thanks to the elegant and user-friendly interface. It is easy to use.
It offers plenty of features ranging from basic to advanced ones like the OCR.
It is compatible with a wide range of devices and operating systems including Windows and Mac.
Besides PDF, it supports several other file formats like Word, Excel, and PowerPoint among others.
Cons
It provides free trail, but you need to pay for advanced features.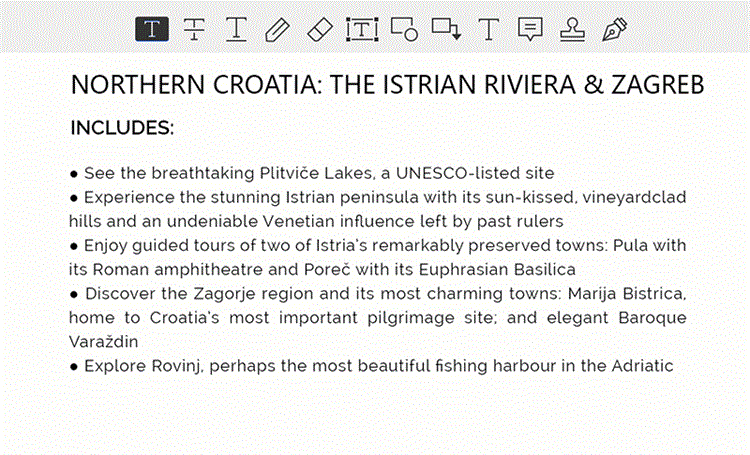 ---
2. Adobe Acrobat Reader
Adobe Acrobat Reader has established itself as one of the finest PDF tinker tools across the globe. This is because of its collection of features that solves nearly every PDF task. With Adobe Acrobat Reader, you can view, sign, edit, share, compress, annotate, and convert PDF files to other formats. This program offers a free limited trial version and other premium subscriptions.
Pros
Free of bias, Adobe Acrobat Reader has plenty of excellent features that make it easy to solve PDF tasks.
This program offers quality output.
It supports several popular file formats and users can process them in batch.
Cons
The major drawback is the huge subscription cost for premium versions. While it offers a free trial version, this version is very limited.
Although it has a good interface, scores of users have complained about the lengthy processes. Newbies would find some navigation challenges.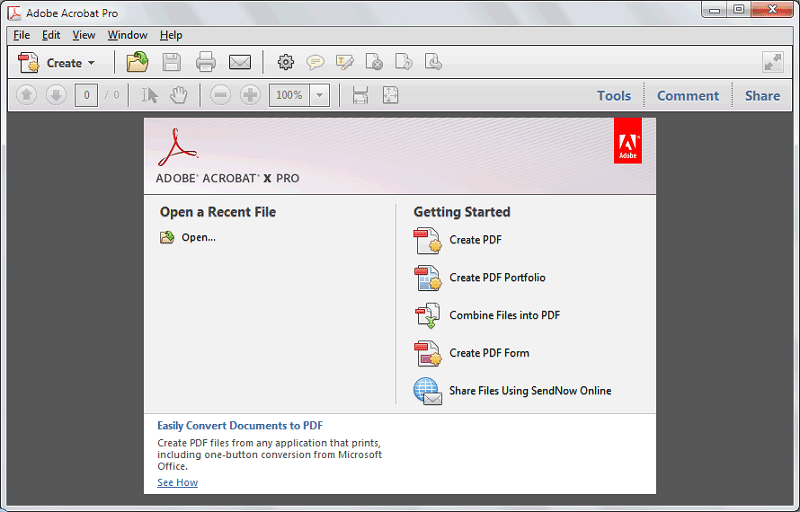 ---
3. PDFescape
PDFescape is not a new name in town as far as PDF solution tools are concerned. It is one of the trusted PDF free editors for Windows. This program also has an online version and thus can be used across other operating systems as well. With PDFescape, you can edit PDF, annotate, create basic forms, password protect your documents, and share your documents with ease.
Pros
It is easy to use.
It has both desktop and online versions.
Cons
The desktop version supports Windows operating systems alone.
It has few features. It is majorly a PDF editing platform.
The free version is limited.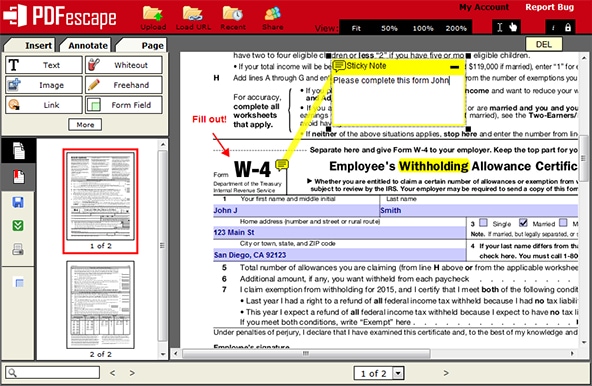 ---
4. Foxit Reader
Foxit Reader is another good free PDF annotation tool worth giving a try. This tool is lightweight, fast, and feature-rich. It allows users to view, annotate, fill forms, and sign PDFs. The good thing about this platform is that it makes it easy to integrate with popular ECMs and Cloud Storage. This way, team members can share and collaborate much faster. With the variety of annotation tools, be sure to comment on your PDF document as per your need. These include stamps, comments, boxes, circles, arrows, images, videos, and other attachments. You can easily export, import, and send comments as FDF files through email.
Pros
It offers plenty of annotation tools.
It supports integration with other tools like ECM and Cloud Storage.
Cons
The premium version is expensive.
It needs frequent updates because it becomes glitchy at times.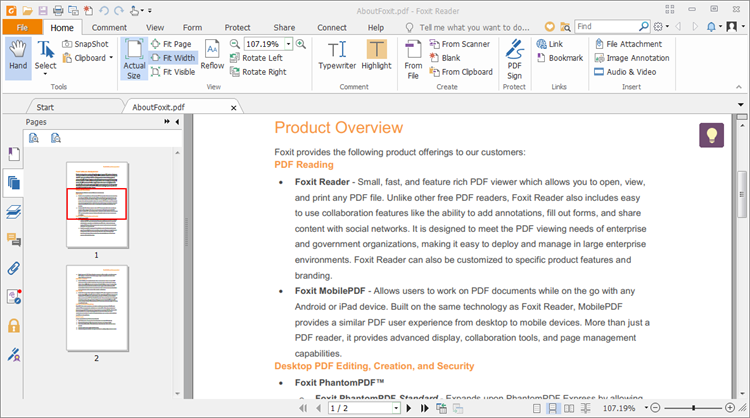 ---
5. PDF24
PDF24 is an online PDF free annotator tool that is worth giving a try. This tool allows users to annotate their PDF files by adding texts, highlighting, adding images, and shapes. PDF24 is also useful if you want to edit, compress, sign, convert, split, unlock, and protect PDF files. You can download the desktop version of this program if you want to annotate your PDFs offline.
Pros
It is simple to use.
It offers both online and desktop platforms.
It has several PDF features besides PDF annotation.
Cons
The desktop version is heavy.
Most of its features are basic.

---
Easy Steps to Annotate PDF with PDFelement
The following steps highlight how to annotate PDF document with PDFelement.
Step1: Open PDF with PDFelement
If you have already installed PDFelement on your computer, start by tapping the PDFelement icon to launch. On the main window, you should see a couple of icons with their respective purpose. Ignore other options and click the "Open Files" option. Upon clicking, you will be taken to the file explorer window where you have to select the PDF file that you want to annotate. Just locate the PDF file, select it and click "Open" to import it to PDFelement's interface. Alternatively, you can drag and drop the file on the interface.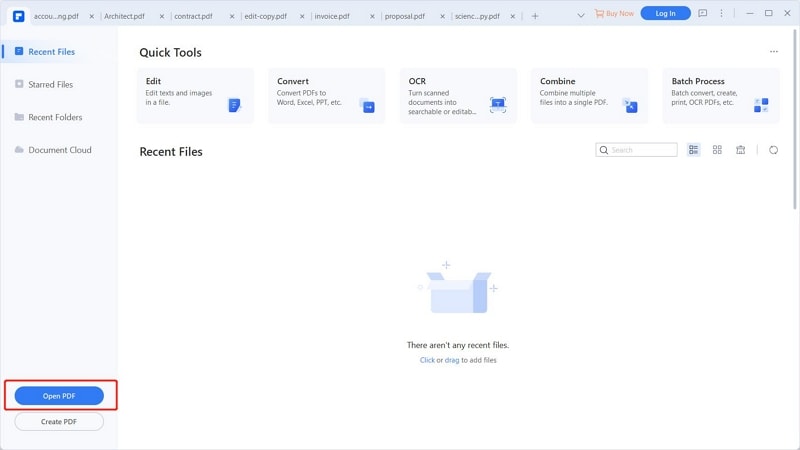 Step2: Annotate PDF
When the PDF file is successfully uploaded, it should open on PDFelement's window. Now go to the toolbar and click the "Comment" tab. From the subsequent icons, click the "Highlight" button. Once you click this "Highlight" button, move the cursor over the PDF and you will realize that it has changed into a highlight box. Click the region you want to highlight and drag it to highlight the target region. You can choose the highlight color from the options that display when you select a region.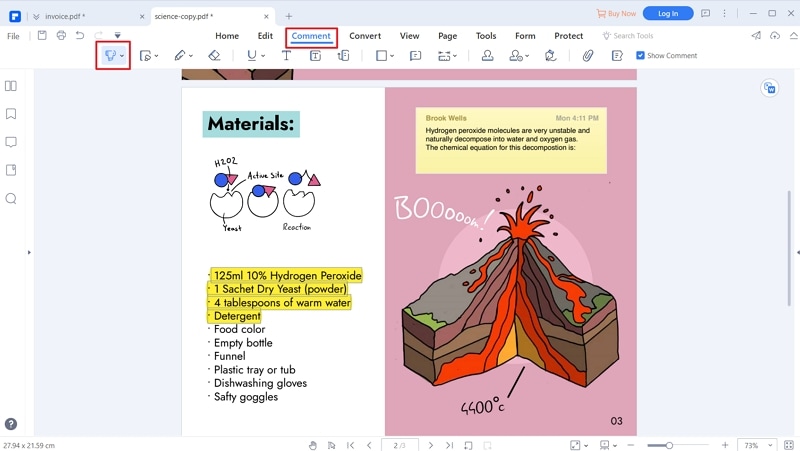 Step3: Save the PDF document
When you have highlighted all the areas you were targeting, what remains is to save these changes to avoid being discarded by the program when you exit. To save the changes, you can go to the "File" menu then select "Save"or "Save As". The changes you have made to your PDF file should now be saved.