Today, editing a PDF is not such a mystery as it used to be in the past. There are PDF editors that you can use to change colors of any element especially the font. This is great since you need to differentiate different parts of document text for extra emphasis. With a PDF color editor that can edit text color in PDF files, you can easily do this. Get a PDF that is drab and has only black txt, and make it interesting by changing the colors of different sections of the document.
Part 1. Top 5 PDF Color Editor for Mac and Windows
1. PDFelement Pro
PDFelement Pro is a fantastic PDF color editor and enables you to edit text color in PDF documents with ease. It has exceptional PDF editing tools that allow you to edit text, images, links, pages and other elements in PDF files easily. With the help of this PDF tool, you can convert PDF files to Word, PPT, Excel and several different file formats. It is affordable despite being very powerful.
Pros:
Easily change PDF text color and PDF background color.
Create PDF files from other file formats, such as Word, PPT and Excel etc.
Comes with advanced OCR feature, make it easy to convert and edit scanned PDF files.
Cons:
No cons observed so far.
Easy steps to edit PDF text color.
3 Simple Steps on How to Edit Text Color in PDF
Step 1. Download and launch PDFelement Pro.
Step 2. Drag and drop the selected PDF to the program and open the file easily.
Step 3. Go to "Edit" tab, select the desired text contents using mouse and change text font color on the right side toolbar.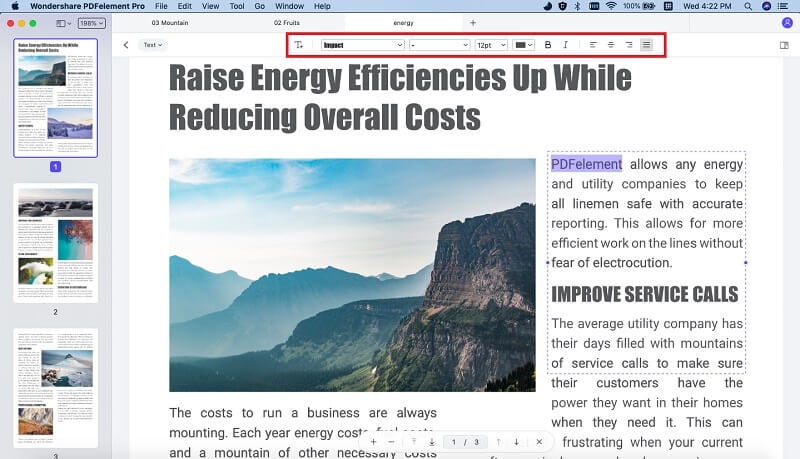 ---
2. AbleWord
AbleWord is a PDF editor that looks like Microsoft Word, and is therefore easy to understand, even for the novice. You can edit and create PDF files using this tool. It will be able to change the color of your document with ease. It does not have many conversion options and is rather basic in features.
Pros:
Seamless functions since creation and editing tools are in the same toolbar.
This PDF editor is completely free.
Cons:
The editing capacity is rather basic.
With this tool, users can not add security to your PDF document.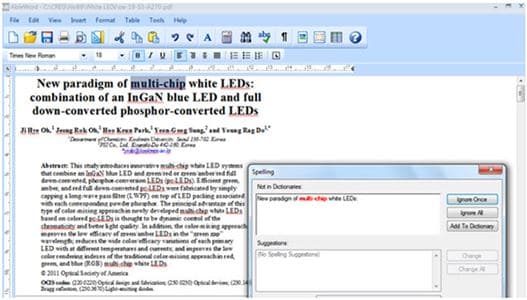 ---
3. Adobe Acrobat
Whenever you mention top PDF editors for Windows, you must also mention Adobe Acrobat. This was the pioneer in PDF creation and editing. For this reason, it is your best options when you need to change the color of your PDF document. However, it is also one of the most expensive PDF creation and editing tools today.
Pros:
Has a host of editing features.
Converts PDF to several different formats.
It is user friendly.
Cons:
It is expensive.
Does not have OCR.
Does not convert to EPUB.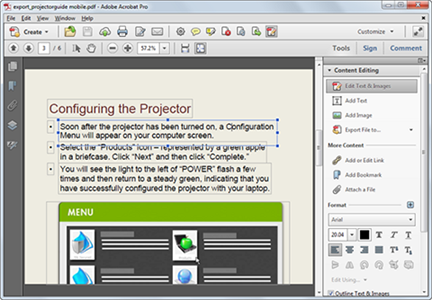 ---
4. Foxit Phantom
Foxit Phantom is a tool that can edit PDF files and change PDF text color. It can be used to edit and create PDF documents. You can customize pages, add and remove watermarks, add and change security options and also convert PDF to and from several file formats.
Pros:
The interface is easy to understand.
Can convert PDF to and from several file formats.
The PDF editing solutions are seamless.
Cons:
Quite expensive.
Does not save to EPUB and other file formats.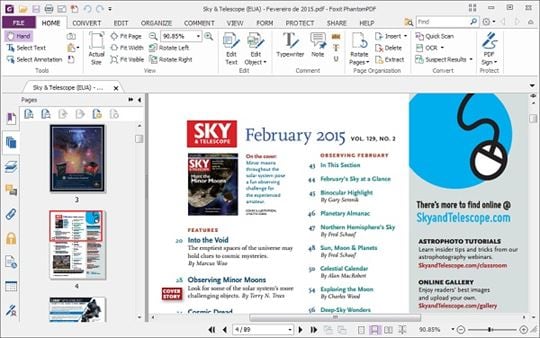 ---
5. Nitro Pro
Nitro Pro is a feature-filled PDF color editor which allows you to change text font color of any PDF documents. It comes with exciting creation and editing solutions. Apart from simply changing the color of your PDF document, you can also upload your work to the Nitro Cloud if you want to collaborate or share the document from a central place.
Pros:
Great editing capability and features.
Allows for security protection of all your documents.
You can collaborate on the cloud.
Cons:
It is extremely costly.
It cannot add any audio or video to a PDF file.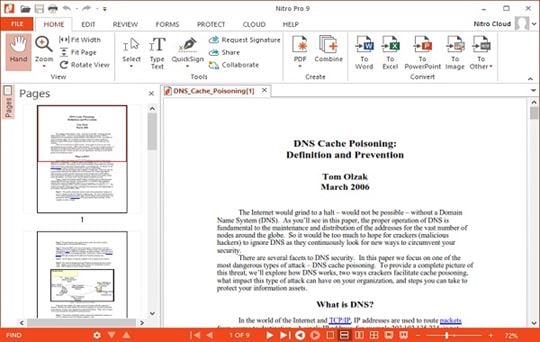 ---
Part 2. Top 5 Best Online PDF Color Editor
1. PDF Filler
PDF Filler is a complete PDF editor that allows you to get PDF from your computer, URL, or any cloud storage facilities. It allows you to edit all parts of a PDF file, from text to images. It comes with a spell checker and is available in various languages.
Pros:
It supports various languages for easy translation.
It edits all parts of a PDF file.
Cons:
It can be slightly confusing to a novice.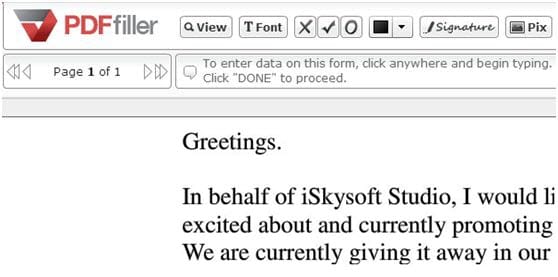 ---
2. Sejda PDF Editor
Sejda is a free online PDF editing tool that allows you to edit PDF color online and save your work without adding any watermark. It will edit any existing text and also add new text to the document. You can use it to change font colors in the document.
Pros:
It adds links to the document.
It has security options.
Cons:
You are only allowed to edit three PDF documents every hour.
The PDF should not have more than 200 pages and should be less than 50MB in size.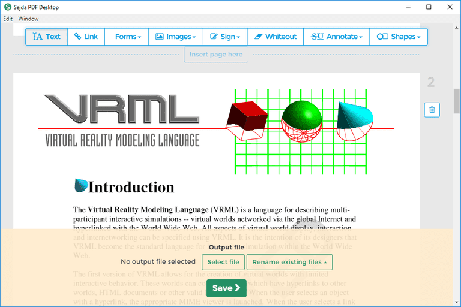 ---
3. PDFEscape
PDFEscape is another powerful online PDF editor to change the color of your PDF documents. It has a lot of powerful editing features and work well with any browser. You get to use all the powerful features for free as long as the size does not exceed 10MB and should have less than 100 pages.
Pros:
It has powerful editing features.
Integrates well on all browser.
It is free.
Cons:
The document should be less than 10MB which is small.
The document should have less than 100 pages.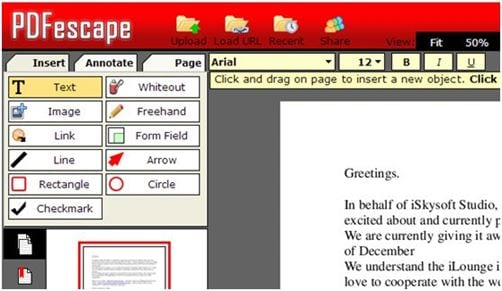 ---
4. Formswift
Formswift is an online PDF editor to change the color of your document. It is very easy to use and you can add your signature to your document. It supports editing of several files at the same time. This is great when you need information from several different files.
Pros:
Allows you to work with several files.
It is easy to use.
Cons:
Some of the editing features are basic.
Long process for conversion.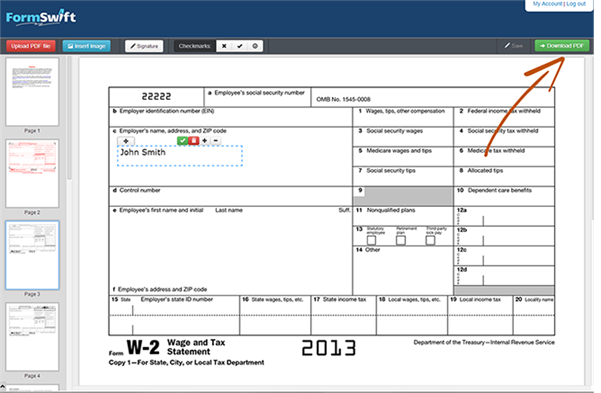 ---
5. SmallPDF
Despite the name, SmallPDF is not a small PDF editor. It has great editing features that will allow you to change several items within your document. You simply upload your PDF document, make the necessary changes and then download it to your computer. There is no registration and no watermarks.
Pros:
It is fast and easy to use.
You do not register at all.
Documents will not have any watermarks.
Cons:
It can be a bit slow at times especially when having many users.
You cannot edit existing text without using the whiteout feature.