If you want the best, then be ready to use the best. PDF stamps play a crucial role, especially in the modern paperless world. There is a skyrocketing usage of stamps in PDF documents and this trend is not going to slow down any sooner. Whether it is PDF files for personal use or for an organization, scores of people are on the constant lookout for the best PDF stamp creator. If you are stuck and looking for how to create a PDF signature stamp, then worry no more. In this article, we are going to take you through a detailed guide on how to create stamp in PDF with ease and speed using the best PDF stamp creator.
How to Create Stamp in PDF
PDFelement Pro is undoubtedly the best tool to create stamp in PDF. It has a plethora of amazing features and offers great flexibility in the way you create and manage stamps. You can upload custom stamps from your save location or use the available custom stamps to make your work easier. PDFelement has an intuitive interface which makes user navigation very seamless. The speed, affordability, and compatibility are also some of the major highlights of PDFelement. This tool is a complete PDF package and there is no need for a third-party tool. Download it today and transform the way you create and manage stamps on your PDF files.
Step1: Open PDF in PDFelement
Run PDFelement on your device to access the primary window. You should see a couple of icons on the primary interface. Simply click the "Open Files" icon and you will be taken to the file directory window. Here, browse for the PDF file that you want to create a stamp then click "Open" to load it on PDFelement. Alternatively, you can just drag and drop the PDF file on the program's interface.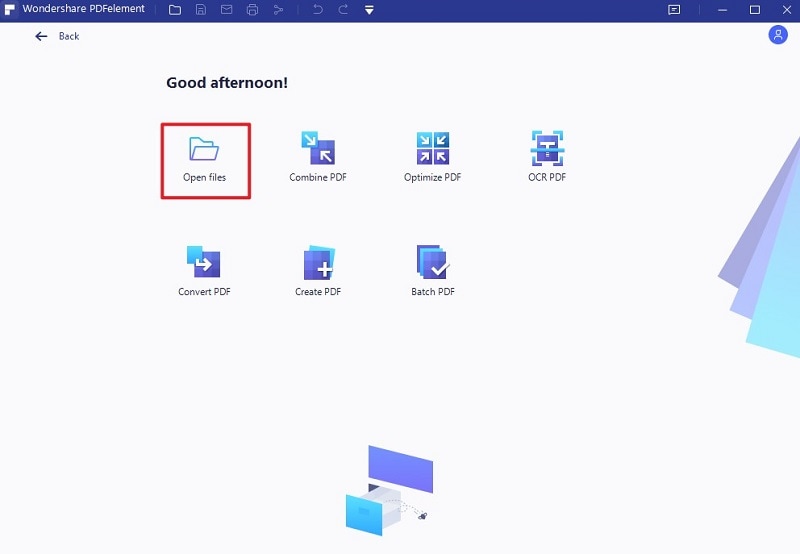 Step2: Create Custom Stamps
When the PDF file is successfully uploaded, navigate to the toolbar and click the "Comment" tab. from the list of icons displayed just below it, go to the farthest end and select the "Custom Stamp" icon. From the drop-down icon, select the "Create" stamp.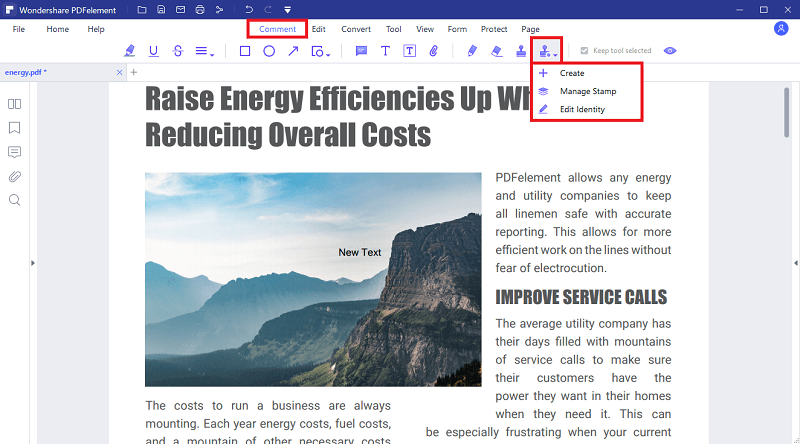 Step3: Choose Picture as Stamp
Now the "Custom Stamp Form" window will pop-up. You can name your stamp then hit the "Select image" button to access the file explorer window. Here, choose the image you want to use as a stamp and then click "Open" to upload it. If the stamp comes with a predefined name, just rename it in the "Name" field.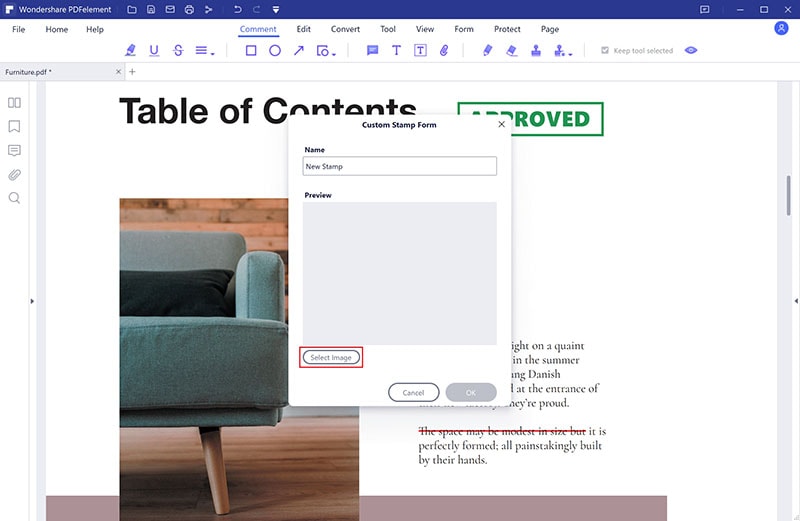 Step4: Create Custome Stamps
If you want to find custom stamps that are ready for use, click the "Stamp" button instead. Choose a suitable stamp from the custom stamps displayed then proceed to click the location on the PDF where you want the stamp to appear. The stamp should automatically appear there.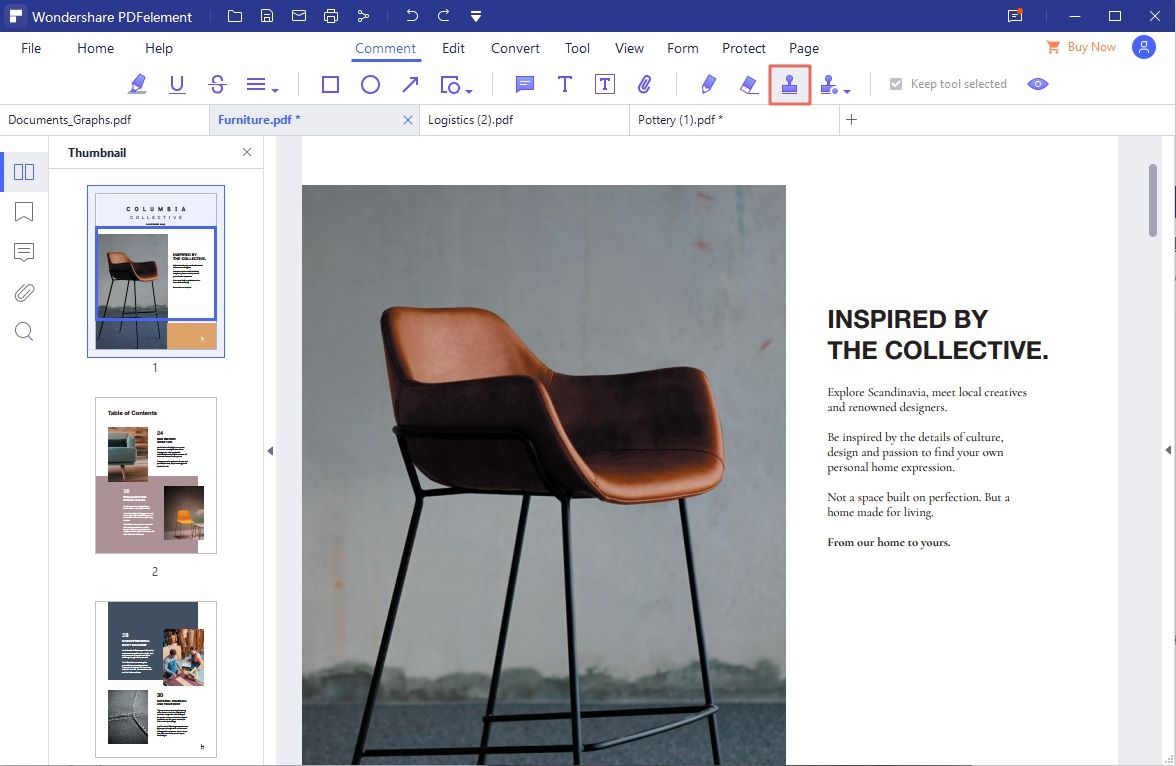 Step4: Manage Custome Stamps
Again click the "Custom Stamp" button but this time around, select the "Manage Stamps" option. The "Manage Stamps" dialog box will pop-up immediately. Here, you will see the preview of the stamps you have applied. You are also free to delete, edit, or create more stamps. Once you are satisfied, click "OK" to confirm your stamps. You can now proceed to File>Save to save the changes you have made to your PDF file.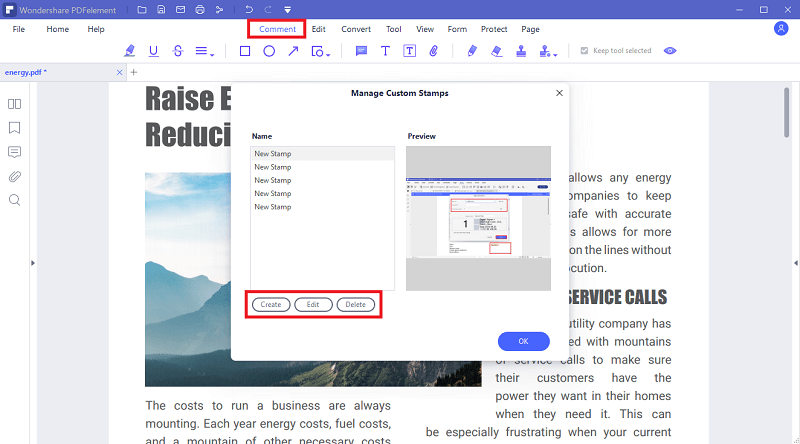 ---
The Other 4 Recommended PDF Stamp Creators
1. Adobe Acrobat
Adobe Acrobat is arguably one of the most popular PDF tools in the market. It easily slots into a great PDF tool that supports stamps because it has been in the industry for long and has got plenty of features. Adobe Acrobat allows users to create custom stamps or choose from the predefined stamps in the program. There are also dynamic stamps that derive information from your computer and Identity Panel to allow you to create stamps by specifying the name, date, and time. You can also take advantage of the standard business stamps to make your work a lot easier.
Pros
It offers users plenty of stamp options.
Users can import stamps into their PDF files.
Cons
The premium versions are pricey.
The process of creating a stamp is a bit lengthy.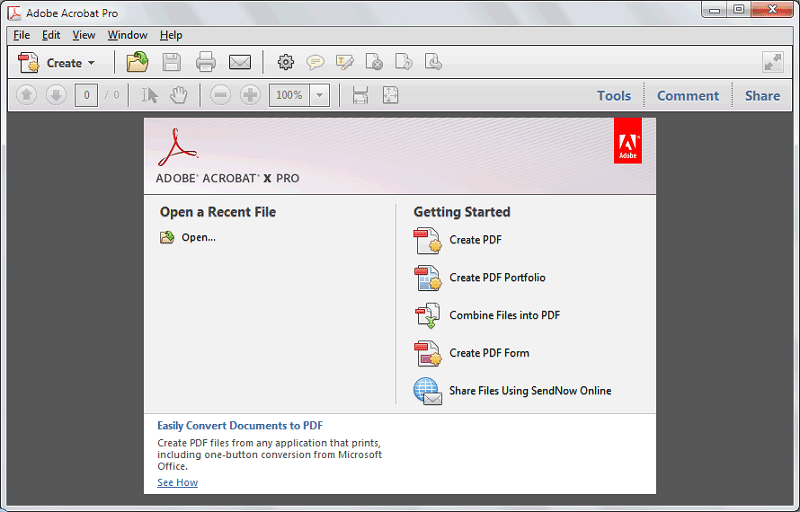 ---
2. PDF Annotator
PDF Annotator offers a basic way to create stamps on a PDF file but is still useful. With this tool, you use the drawing tools in the annotation section to create your desired stamp. By incorporating texts in drawings/shapes, you can create a useful stamp. Once you have created a stamp, you can customize and manage it as per your need.
Pros
It is simple and easy to use.
It offers options to customize stamps.
Cons
It is basic and lacks advanced stamp features.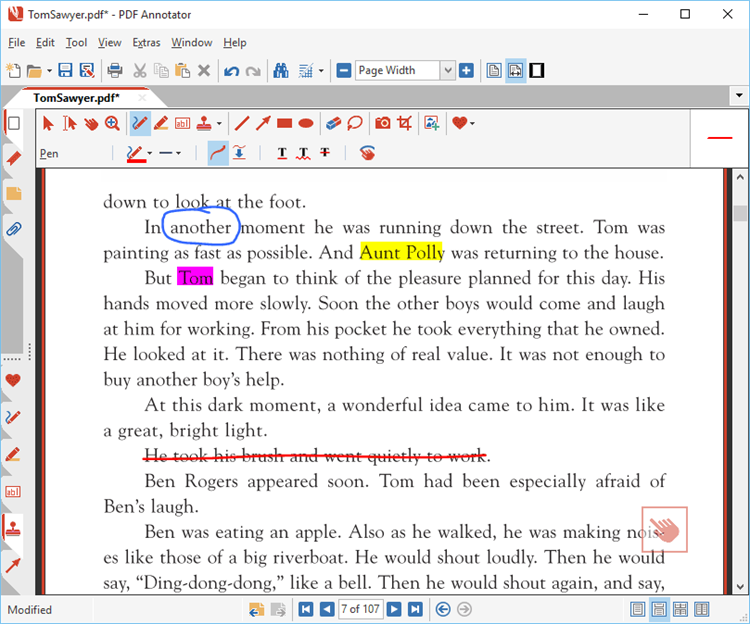 ---
3. Nitro
Nitro PDF is a common PDF tool with plenty of good features including annotation. Under annotations, you can create editable stamps on your PDF with ease. There are several built-in stamps including the paid, reviewed, and approved stamps that you can pick and use in your PDF. With the custom feature, you can type your desired stamps or simply upload a stamped image from a save location.
Pros
It offers more flexible ways to create stamps including the recently used, standard, dynamic, and custom stamps.
It is easy to manage stamps.
Cons
It has relatively fewer stamp options compared to giants like PDFelement.
It is pricey.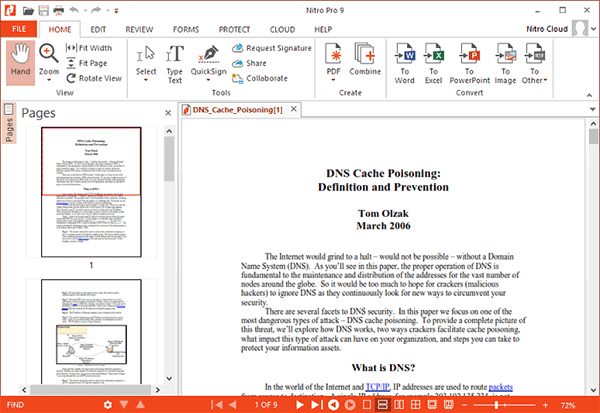 ---
4. Soda PDF
Soda PDF is also one of the best PDF annotator tools that lets you create and manage stamps effortlessly. Here, users can create custom stamps or use the available stamps in their PDFs. These stamps include custom, dynamic, and business stamps. It is also easy to manage stamps because it offers a feature for stamp management like editing, repositioning, deleting, and adding a new stamp.
Pros
It offers both custom and option to create your own stamps.
It runs on several devices and operating systems.
Cons
Users complain that the program disconnects more often and you need to log in again.