Again and again looking for same or different word in a file or PDF document is cumbersome, isn't it? This is especially when you are in hurry or need immediate of submission of work to your institution, company or organization. To handle this issue, PDF word finder comes in view with interactive interface. These are especially designed to handle any word finding related issues. Beside this, many professionals need software with all characteristics and advanced features. We will help you to provide a solution on how to find a word in a PDF? This is a very common question raised by all the customers. Let us see the steps to find a word PDF using PDFelement Pro.
Part 1. Top 5 PDF Word Finder for Mac and Windows
#1. PDFelement Pro
One of the best PDF word finders available in the market with advanced features and proper guidelines is PDFelement Pro. With the help of this PDF tool, you can easily find a word in a PDF file. Except for finding words on a PDF, you can also use this PDF word finder to edit the text font style, font size, and other elements in PDF files with multiple PDF editing tools. This PDF tool also enables you to convert PDF files to Word, PPT, image and other popular file formats with ease. Advanced OCR feature allows you to edit and convert scanned PDF documents, you can use this tool to find words in scanned PDF files with ease.
Pros:
You can convert the PDF into Word, Excel, Epub, HTML and PowerPoint.
You can add the password and watermarks to protect your PDF file.
You can batch convert PDF files, add bookmarks in batch by using batch process feature.
You can protect your PDF documents by reacting sensitive information in a PDF file.
You can easily search and replace texts in PDF files according to your own needs.
Cons: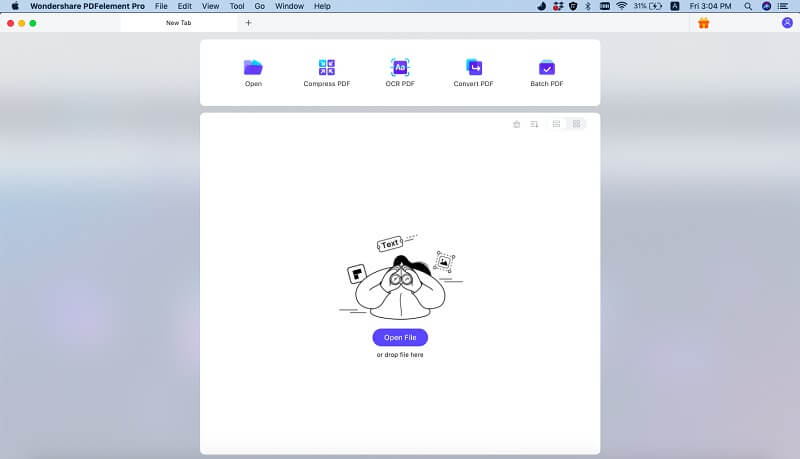 ---
#2. Adobe Acrobat
Adobe Acrobat is the secondly ranked PDF word finder to find words in scanned PDF. Once upon a time, the default PDF editing software name was gained by Adobe team. It has the fame with extensive application to attract the user's notification. It has the perfect convenience theme to load all the documents instantly. For every page, the sticky note is attached by default for user convenience. There is an option to merge the PDF on Mac and Windows to use another file formats. You can learn – How to find a word in adobe reader extensively.
Pros:
It is specially designed for industrial purpose.
The interface is designed with proper navigational menu.
Cons:
The time to load the document may exceed. It is the main drawback in Adobe acrobat.
To use the Mac platform, one has to upgrade the Adobe Acrobat.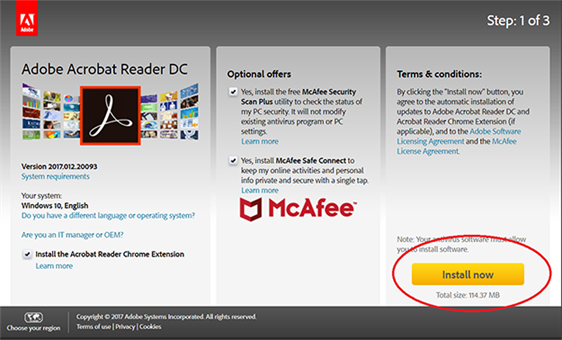 ---
#3. Nitro PDF
For the ease and best use, Nitro PDF is best to use. You can convert the PDF into another industrial format extensively. If the user wants to work with multiple files then the user can work on with batch process. For the secured PDF document – you can use the Nitro PDF to create, convert and find a word in a PDF. You can learn how to find a word in a PDF document using its easy interface comfortably.
Pros:
It easily converts the document which is printable into PDF.
It secures the document by creating the password. It is well known for interface with ribbon style.
Cons:
If you print the image from nitro PDF software then it exists only with full resolution of image.
There is no mobile application available.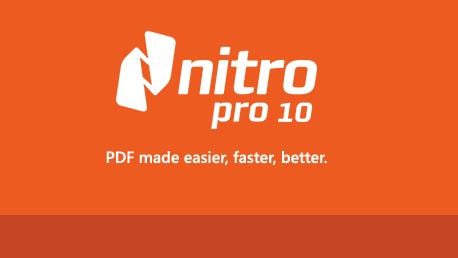 ---
#4. Foxit Reader
Foxit Reader is nearly fast and takes small space in storage. Many users have said it is straight-forward in work and has PDF printer to create the immediate PDF files. You can create the PDF forms and fill out the forms directly before printing it. It has the two interface menus such as classic menu-and-toolbar and ribbon user interface.
Pros:
It is fast and less storage when compared to Adobe Acrobat.
It has the PDF creator to print the PDF file.
Cons:
By default, the installer will add the adware.
It doesn't have capacity to support 3D models by embed.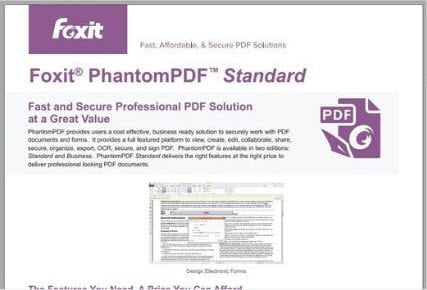 ---
#5. Nuance Power PDF
Nuance Power PDF is well known for ribbon style – Microsoft office interface that supports finding a word in a PDF file. You can create the PDF using the entry of direct text and use the OCR feature to find a word in PDF. You can drag and drop the images with clear resolution. There is an option to exchange the comments in formation of notes in each page. You can annotate, highlight and markup the documents easily.
Pros:
It has the interface with ease application.
You can select the low cost package with advanced features.
Cons:
No mobile application is designed for Nuance power PDF.
It is expensive to afford.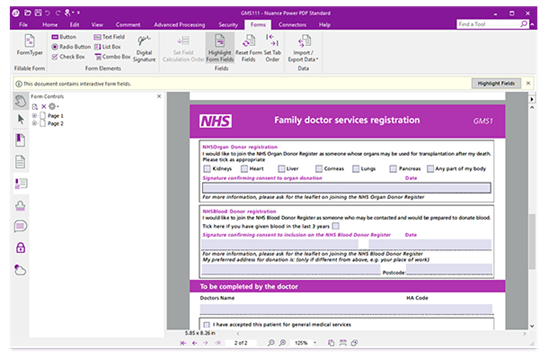 ---
Part 2. How to Find a Word in a PDF
PDFelement Pro is a professional PDF editing tool and provides you an easy way to find a word in a PDF file with ease. You can also use this PDF tool to OCR scanned PDF file and edit the scanned PDF file easily. Follow the steps below to learn how to find a word in a PDF.
Step 1. Launch the Program
Firstly, launch the PDFelement Pro from proper website. This would help you to retain the warranty for longtime.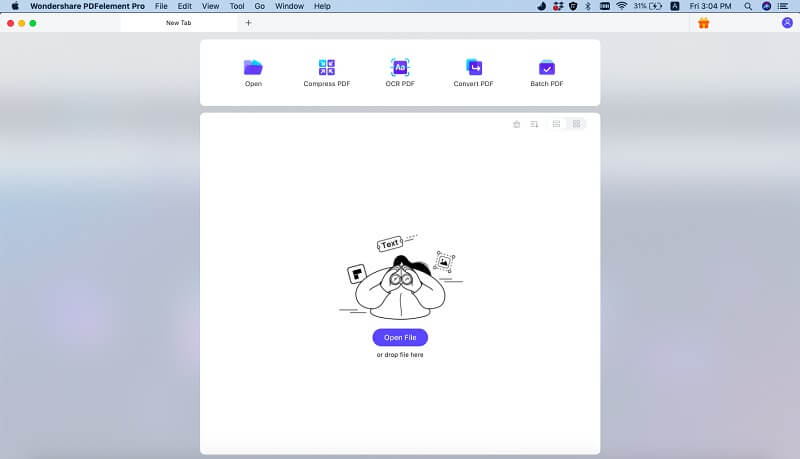 Step 2. Import a PDF
Secondly, open the PDF file after installing the software from the website. Select "Open File" to import PDF file to the program. You can also drag and drop the selected PDF file to the program directly.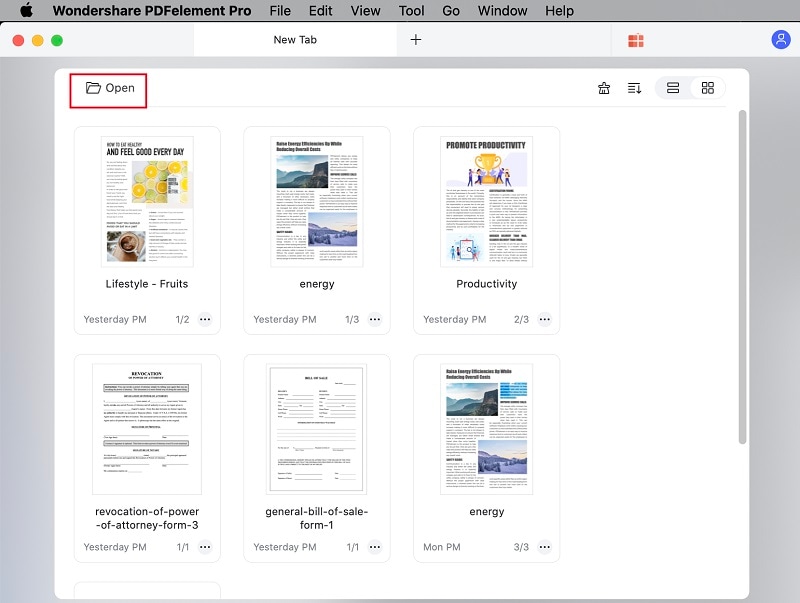 Step 3. Find a Word in a PDF
If you want to look for a word in PDF files, you can use the shortcut key "Command+F" to find a specific word in the PDF file quickly. You can type a word on the pop-up window and then you can find the word you needed quickly.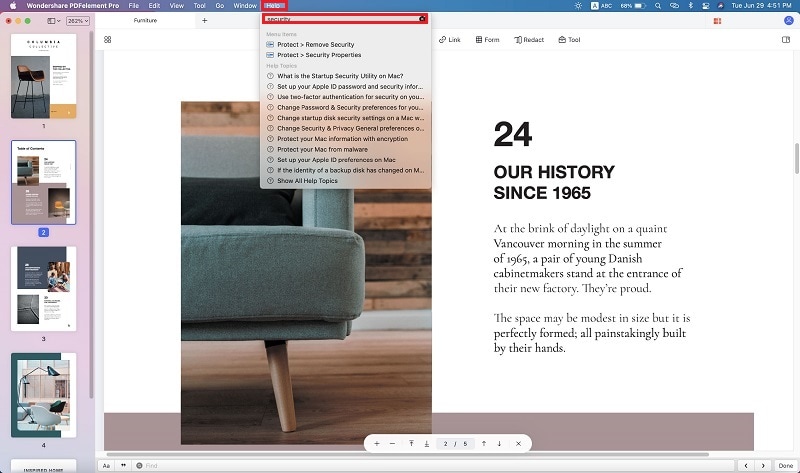 Step 4. Find Words in Scanned PDF
To find words in scanned PDF, you can OCR a scanned PDF file at first and then you can edit scanned PDF files with ease. Once you've opened a scanned PDF file, you can go to the "Edit" menu and click on the "OCR" button to perform OCR on scanned PDF file with ease. After the OCR-process is accomplished, you can now find the words by using the shortcut key "Command+F". And the found word will be highlighted.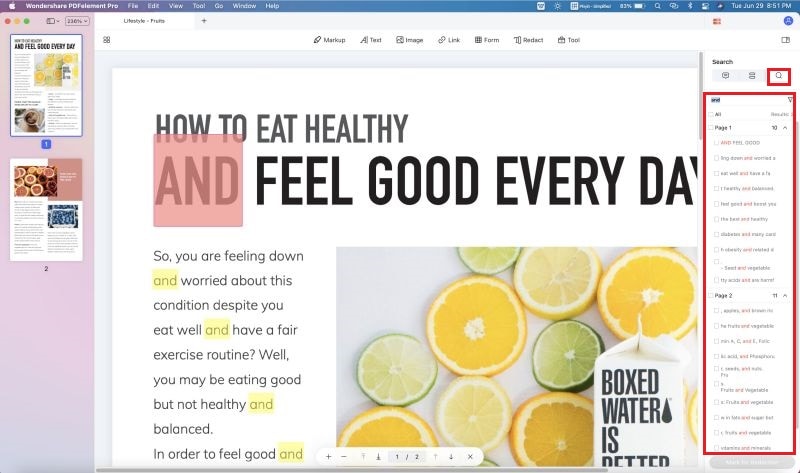 Why Choose PDFelement Pro as The Best PDF Word Finder
PDFelement Pro gives both major and minor control to edit your PDF document independently. You can create PDF forms newly and simultaneously retrieve the old PDF forms. Some software will support only Mac or Windows. But PDFelement Pro will support both users such as Mac and Windows. It also has 24 hours customer support to back you up anytime.
Key Features of This PDF Editor
Create a PDF file with ease, convert and merge multiple PDF files, extract data from PDF form easily.
Add the password and digital signature to protect your PDF documents.
Easily annotate, highlight and watermark the PDF document with multiple annotation tools.
Convert PDF files to word, image and other file formats, even convert multiple PDFs in batch.