PDFCrop is a Perl script that can be used to edit PDF pages easily. It mainly removes the margins on a PDF. Usually used on PDFs exported from other tools, PDFCrop uses code to trim the margins on a PDF document. It can therefore be difficult to use for users who don't understand command line. Fortunately, there is a simpler solution. This article will share with you what this simpler solution is and how you can use PDFCrop for Windows to crop PDF on Windows 10.
Part 1. Crop PDF on Windows with PDFCop Alternative
The best alternative to PDFCrop for Windows to crop PDF on Windows 10 is PDFelement Pro. This tool makes it very easy to crop a PDF in just a few simple clicks. In fact, all aspects of the PDF Editor are simple to use. Let's take a look at how you can use this PDFCrop for Windows alternative to crop a PDF with ease.
Step 1. Start the Program
Download and install a program on to your computer. Once installation is complete, double-click on the program's icon to launch it.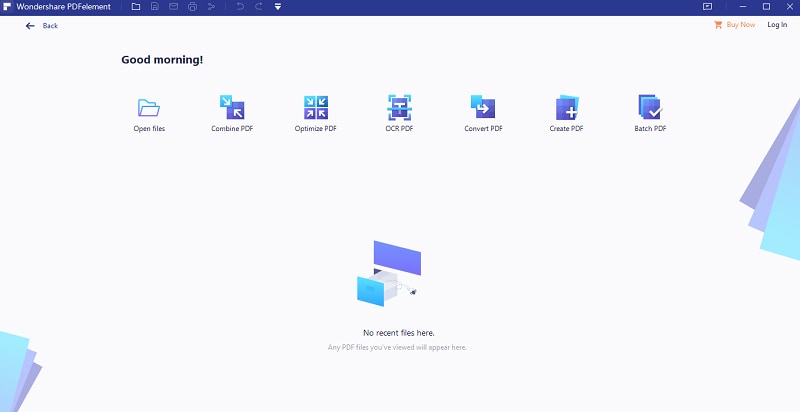 Step 2. Open a PDF File
To open a PDF file in the program, drag and drop it into the main window. Alternatively, you can click on "Open File" and then browse for the file on your computer.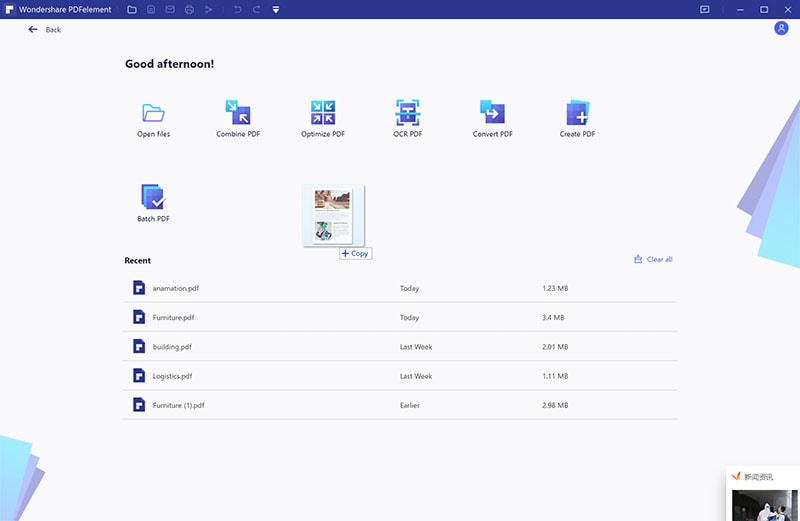 Step 3. Crop the PDF File
To crop the PDF document you've opened, you can go to the "Edit" menu and click on the "Crop" button.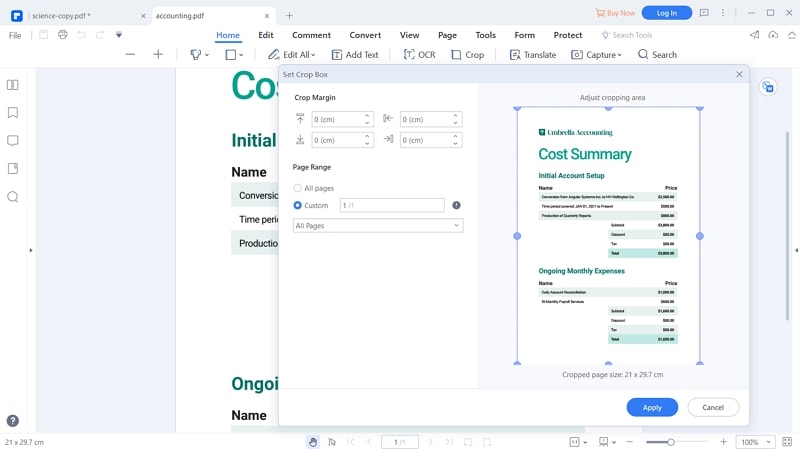 Then you will get the "Crop Settings" window. You can set the page ranges and crop margin according to your own needs. Click on "OK" button to start cropping a PDF with ease.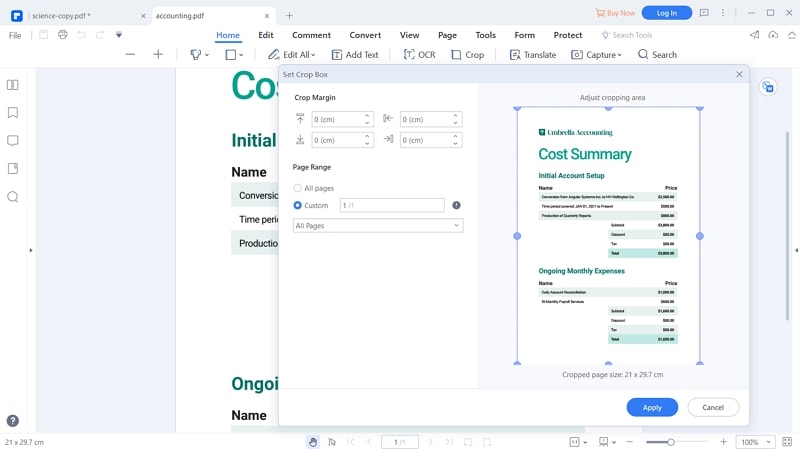 Step 4. Crop PDF Pages with Page Boxes
This PDF editor also provides you the PDF page boxes feature for cropping a PDF file. To do so you can click on the "Page" button and choose the "Page Boxes" option. And then you can start to crop PDF pages with different page boxes.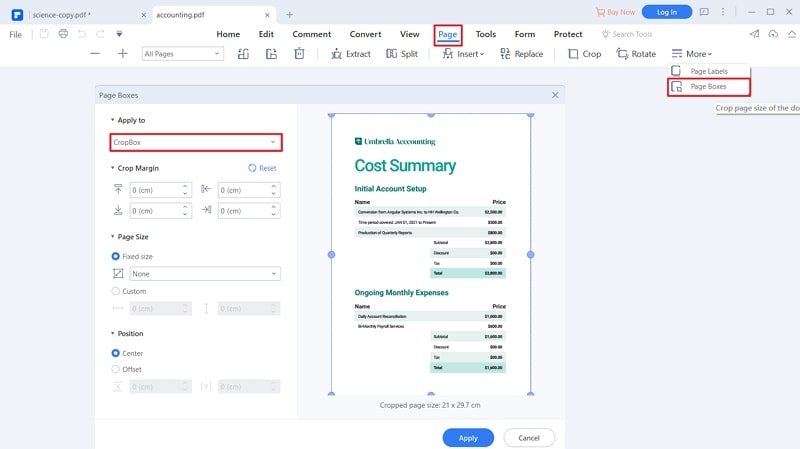 ---
Why Choose PDFelement as The Best Alternative to PDFCrop for Windows
As particular PDFCrop alternative has PDFelement Pro a lot of features that make it an ideal PDF editor. Apart from the ability to crop PDF pages, you can also use this PDF editor to edit PDF texts, images, links and other elements easily. With the help of this PDF editor you can easily convert a PDF file even multiple PDFs to Word, Excel and other file formats in batch. The following are some of the other features the PDF editor has:
It can be used to edit all parts of the PDF document. You can use it to edit the text by bolding, italicizing and even changing the font size and color. You can also edit images by adding and removing them.
You can use it to convert PDFs to other formats including HTML, Word, Excel and others. You can also use it to create PDFs in a single-click by opening a document in any format.
It comes with an easy to use OCR feature that makes scanned PDFs editable.
There are also a number of security features that are meant to protect the document. You can add signatures and watermarks to any document.
You can easily save and share the edited PDF in multiple ways.
It also has annotation features that include highlighting, underlining and marking-up text.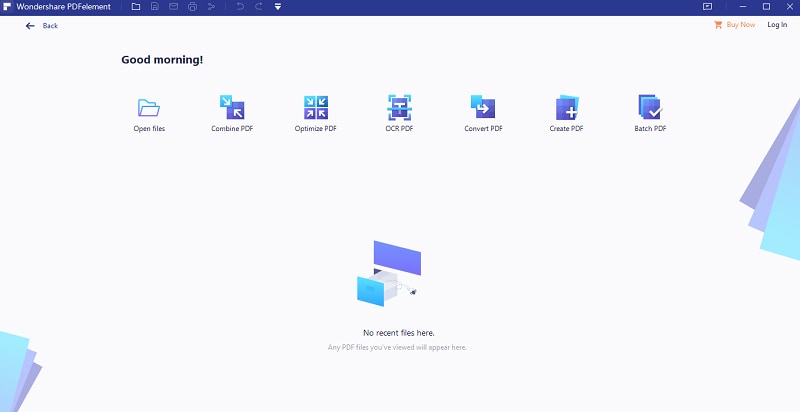 ---
Part 2. Crop PDF Files using PDFCrop for Windows
As mentioned before, PDFCrop uses Perl scripts to crop a PDF document. But because it uses Perl Scripts that involve using commands to crop a PDF, it is mostly used in the Linux OS. It can be used in windows as we shall demonstrate very shortly, but it can be difficult to know which commands to use when you cropping a PDF especially one with a lot of images. That said, here's how to install it and use PDFCrop on Windows.
Step 1.Download pdfcrop.pl file on to your windows computer. This will give you three files;
MikTex\miktex\bin\x64\pdfcrop.exe
MikTex\scrips\pdfcrop\pdfcrop.pl
MikTex\tex\latex\scrips\pdfcrop\pdfcrop.pl
Step 2.In the crop PDF command line, type in the following command. This will crop both PDFs and graphics within the PDF.

PDFCrop is not a simple program to use and although many users will say that it can be a very good tool to use, it can be quite challenging for the average user. The following are just some of these challenges.
Common issues on using PDFCrop to crop PDF files
PDFCrop can be quite reliable when you want to crop a PDF document to precise proportions. But the solution does have quite a bit of limitations for the average user. Some of them include the following;
To begin with, it works by entering code in the command line. This feature can be quite intimidating to users who are not that tech-savvy.
The use of coding can also make this process less effective when compared to other editing tools. That's because it is very easy to enter the wrong command which could very easily mess-up your document.
It is not the ideal solution to crop image rich-PDFs. Most people who've had trouble with the program reported these problems occurred more in PDFs with a lot of graphics.
It lacks support. There is absolutely no information regarding how to use this tool. Users can only find help in forums and these forums have very little information, not enough to fix any problems with PDFCrop.