PDFSam is a basic, simple and easy-to-use platform, which allows users to split PDF documents, extract sections from different PDFs into a single PDF, merge PDF documents and rotate/re-order pages. The software also offers an enhanced version which costs €7.99. Despite all these features, users often feel restricted while using the software due to the limited editing options offered. Sure, it's an excellent software that offers great value for money with the enhanced version, but there are so many times when we need more solutions than what is offered by PDFSam. In this article, I will introduce you a powerful PDFsam for Mac alternative.
The Best Mac PDFsam Alternative You Can't Miss
PDFelement Pro - The Best Alternative to PDFsam
If you're one such user who feels restricted by what PDFSam has on offer, it might just make sense to try out PDFelement Pro. As a Mac user, one often feels frustrated at the lack of proper PDF editing softwares that work on Mac, but PDFelement Pro is here to change all that. It comes with a host of features which make working on PDF documents as simple as working on Microsoft Word.
Its tools and features ensure that you never need anything else for your PDF files. Some of the main benefits of adding the PDFelement Pro into your life include unparalleled editing solutions, markup and annotation features, PDF file conversion, PDF form filling options, control over PDF documents and pages, the option to combine and split PDFs and much more.
Why Choose This PDFsam Alternative:
Edit PDF texts, graphics, images, links, watermarks with professional editing tools.
Convert PDF to images, Word, Excel, PPT, EPUB and convert multiple PDFs in batch.
Create PDF from other formats and create a fillable PDF form easily.
Mark up and annotate PDF files with multiple markup tools.
Advanced OCR tool allows you to edit and convert scanned PDF files with ease.
Combine multiple files into PDF and split PDF into several files.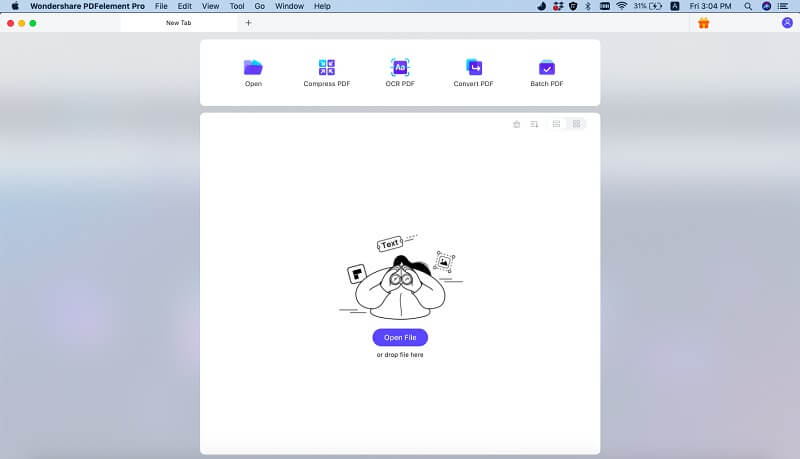 ---
How to Edit and Convert PDF on Mac with PDFsam
The following few steps show you the best ways of editing and converting PDF files using this PDFsam replacement for Mac.
Step 1. Importing the PDF You Want to Edit
The first thing to do with your PDFelement Pro is to download and install it on your Mac machine and launch the program. Click on the "Open File" button and import the PDF file you wish to edit.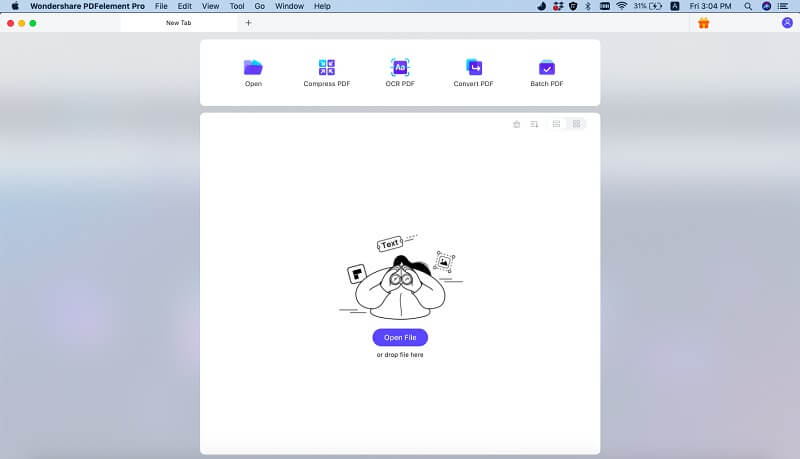 Step 2. Editing Texts, Images and Pages in PDF
The next step is to edit your PDF file. To do so, you can make use of two different tools - the Add Text Tool and the Touchup Tool. Both tools are present in the toolbar and they make your life very simple. To use the Add Text Tool, simply click on a particular area and make necessary changes. On the other hand, the Touchup Tool allows you to double click on a particular editable block to make changes only within the block.
PDFelement Pro also offers an outstanding auto-match feature which ensures that the added/edited text automatically flows in with the existing text, to make the document look authentic. Finally, if you're looking to add or edit a particular watermark from your PDF file, all you have to do is click on Document > Watermark and do the needful.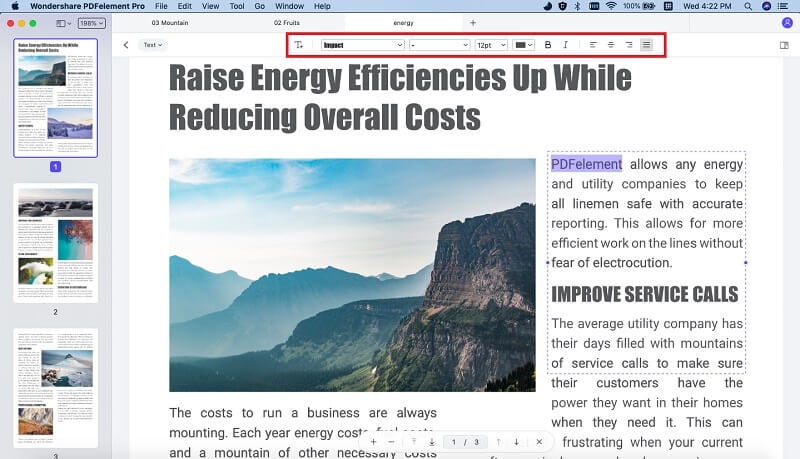 Step 3. Marking up Your PDF Document
Apart from unparalleled editing options, customizations and easy-to-use interface, what makes this PDF tool so amazing and unique is its markup and annotating options. If you're looking to markup the text, you can choose from options such as highlight, strikethrough and underline. All three can be found in the toolbar.
If you're looking to annotate the text, you have a host of solutions such as freehand drawings, sticky notes, shapes, and more. To use one of these solutions, click on Tools > Annotate to go to the annotating menu. Finally, you can change the font of your text by clicking on Format Menu > Show Fonts as well.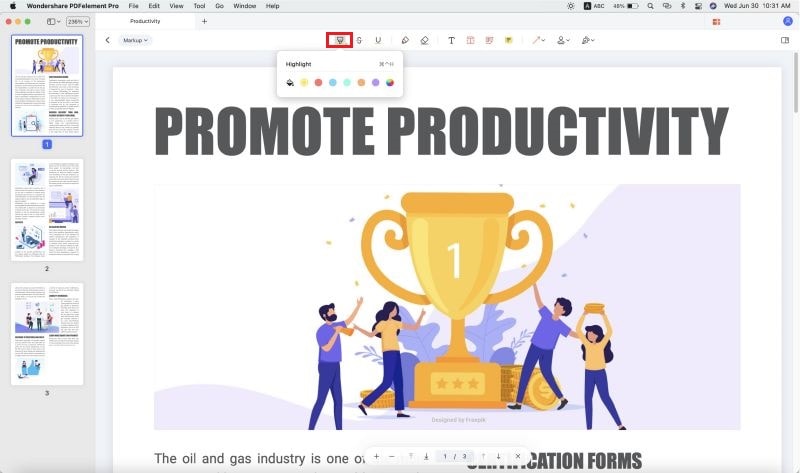 Step 4. Converting from PDF to Other Formats
Many PDF softwares fall out when it comes to converting PDF files. Some offer very restricted conversion options, while others don't offer the feature at all. This is another area where PDFelement Pro stands out.
It offers a variety of file conversion options which can be accessed by clicking on Convert > File > Convert to… All you have to do is choose the file type you wish to convert the document to. A popup window opens which allows you to offer additional instructions which make it possible to partially convert the PDF file. Simply make the right selections and click on Convert. It's really that simple.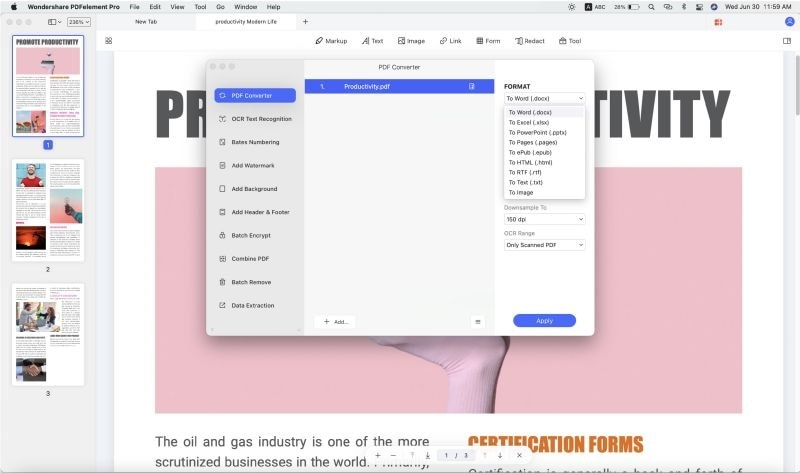 Some softwares are known to offer an amazing user interface, while others are very rich in their features. Some come for free while others cost a bomb. Some are loved by users, while others have a very poor track record. Mac users may not have too many options to choose from since most editing softwares only offer a Windows version, but once you get a whiff of this PDFsam substitute for Mac, you really don't need anything else. It ticks all the right boxes and offers great value for money.