Nitro Pro has been the budget replacement for Adobe's costly Acrobat PDF editing and conversion tool for a number of years now. The Nitro PDF app is a powerful tool for editing, creating and converting PDF documents. While free products -- including Nitro's little brother Nitro Reader -- can create PDF files from the other documents by using the services of a virtual print driver to produce little more than an image of the original file.
Part 1: The Best Desktop Alternative to Nitro PDF App
PDFelement Pro for Windows - The Best Desktop Alternative to Nitro PDF
You can also try out PDFelement Pro as an alternative to Nitro PDF App for desktop installation. It offers a lifetime upgrade and is a program that will deliver all you need from a PDF editor. It'll let you convert, create and edit PDF exactly the way you want.
Key Features of Nitro PDF App for Desktop Alternative:
Allow you fully control PDF texts, images, pages, etc.
Ability to add comments and highlight texts easily.
Protect your PDF with a code and add a digital signature.
Share your files on Google Drive, Dropbox, Evernote or by Email.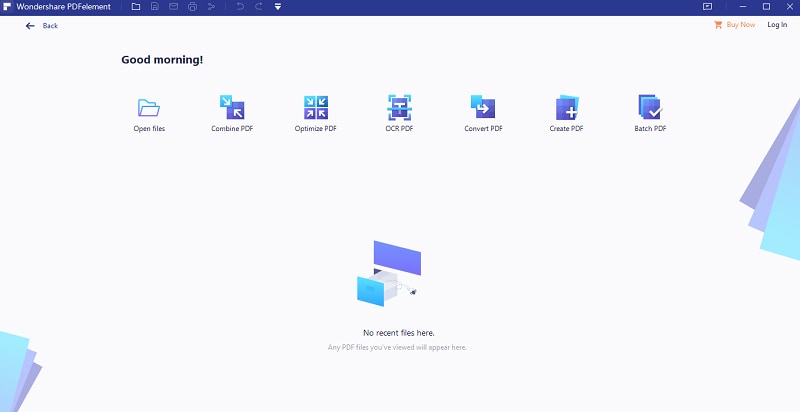 ---
Part 2: Top 5 Best Alternative to Nitro PDF App
There are also some great apps that are worth mentioning. They are great for reading, creating and editing PDF's on the go.
#1: PDF Max 5
PDF Max 5 is a great app for reading, annotating and signing PDF documents on your android device. This app is feature rich and will help you go paperless for the future.
#2: Xodo PDF
Xodo PDF is truly an excellent all-in-one PDF reader and editor, with the ability to edit, sign, annotate and share PDFs' online. The UI is easy and very user-friendly.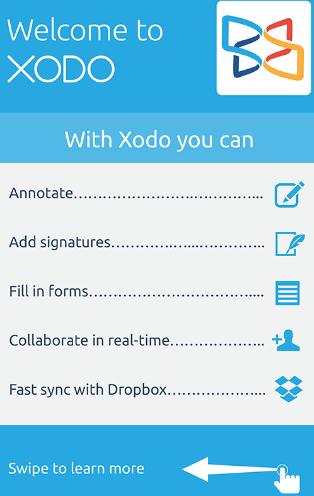 #3: Wondershare PDFelement
Wondershare PDFelement is known for some really great on-the-go apps, and the PDFelement is just as good. This is a great app to create, edit, annotate, convert, merge, protect, compress, watermark, and sign industry-standard PDF files.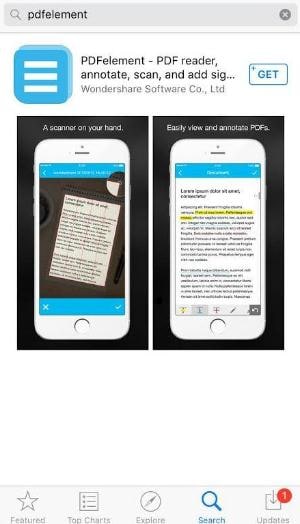 #4: PDF Expert 5
PDF Expert 5 is a very necessary app for people who read, annotate or edit PDF documents on their iPhone or iPad, and most of all, it comes in different languages.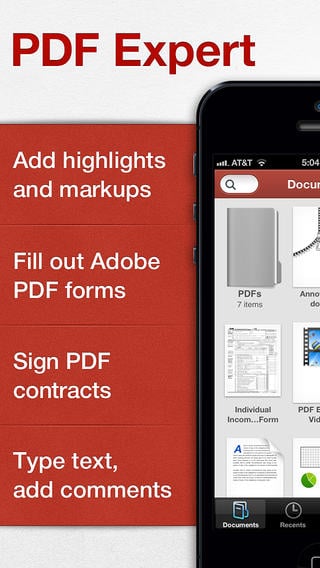 #5: Foxit PDF
Foxit PDF is one of the best because it is packed with amazing features, as well as being lightweight and fast. It also offers high volume users the ability to process high volume PDF documents.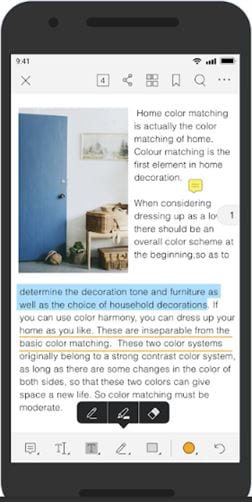 ---
Part 3: Tips about Nitro PDF App You Should Know
Nitro PDF app offers an intuitive PDF creation tools, giving you the chance to create PDFs from other file formats that can also be edited in Nitro using its powerful text-editing capabilities. And if you need to scan a hardcopy document, Nitro also comes with its own OCR engine, so that the resulting document's textual content is editable too. Edition 10 comes with the promise of improved reliability with text, image and table recognition and provides an automatic de-skew for image alignment during the scanning process.
Nitro PDF is very robust when compared to other PDFs'. The ability to edit, read, scan, convert and sign PDFs' on the go is why most users applaud Nitro as one of the best. Below are brief guides on how to edit, convert, and add a digital signature to your PDF document.
How to Use Nitro PDF App to Edit, Read, Scan, Sign and Transfer PDF on Your Phone
Edit PDF
Add, replace, delete, and correct text and images in PDF documents. The Page editing tool lets you edit PDF files, rotate and extract individual pages. You also have the ability to copy and paste from your document into Word and other Microsoft Office files. Below is a step by step guide:
Step 1: First add a text box to add text. In the Comment group, on the Review tab, select the arrow under Text, and pick Call Out or Text Box. Select the PDF document page that you want to put the text box, and then type in your text.
Step 2: To edit text in an existing text box. Choose the Select tool, Hand tool or any Comment tool to input the text you wish to edit text.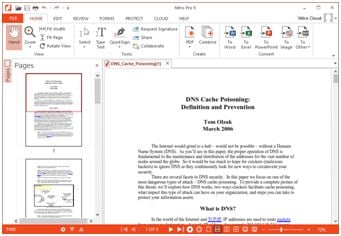 Convert PDF
Convert PDF files into editable MS Office files like: Excel, Word, and PowerPoint—while maintaining the original images, fonts, and formatting. Below is a step by step guide: To convert PDF to other formats: Note format below denotes Word, Excel, etc.
Step 1: On the Home tab, click on the format you want to convert to.
Step 2: In the Convert PDF To format window, do any of the below:
- Under Files for Conversion, select Add Files, and then search to choose other PDF files to add.
- Select a PDF file and use the Move Up or Move Down to rearrange the files, or click Remove to take away any document you want removed from the list.
- Click the check box beside Include all open PDF documents to easily export the open PDFs to format.
- To convert some particular pages within your document, choose the document then select Choose Pages. In the Pages box, enter the required page or group of pages (separated each page by a dash).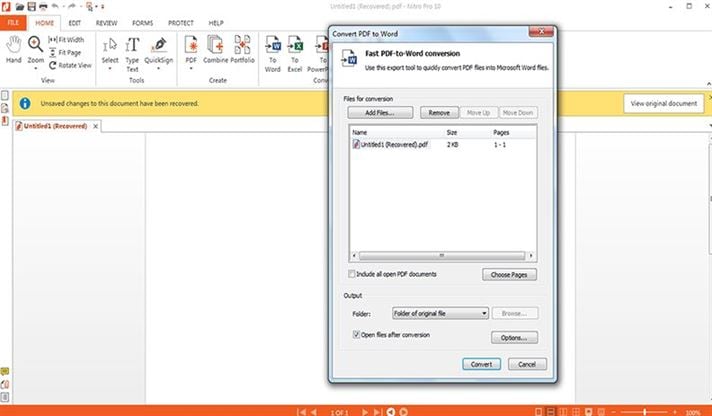 Add a Digital Signature to PDF
Step 1: Enter a Name for the field in the Properties context tab, and choose other properties like actions and appearance.
Step 2: Right-click on the signature field, and choose Properties. In the dialog box, type in a Name and specify other properties actions and appearance.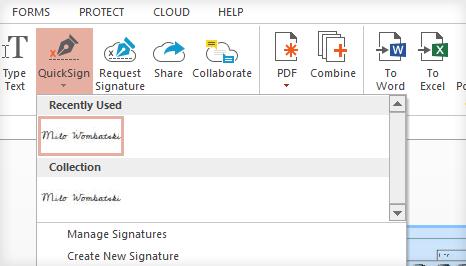 Edit a Digital Signature Form Field
Step 1: Open the PDF file in Nitro PDF.
Step 2: Click on the Forms tab, and do one of the following:
- Click the field type you want to edit.
- And select Edit All Fields.
Step 3: Click on the signature field, and do one of the following:
- Edit properties of the signature field in the Properties context tab.
- Right-click the signature field, and choose Properties.
- Edit properties of the signature field in the Signature Properties dialog.