Here I would like to introduce you to top 5 free online PDF editor. With these free online PDF software, you are able to add and edit PDF online without installing any additional software. You can choose any one of the below free online PDF editor to edit PDF files on Mac or Windows.
Part 1. PDFelement Pro VS Top Free Online PDF Editor
If you want more PDF editing functions, you can apply PDFelement Pro to help. It will have no limitation on PDF file size, and provides you with diversified PDF editing tools, annotation tools and more. Below you can see the difference between this powerful PDF editor and online PDF editor:
| Product | Edit texts, images and links in PDF files | Support any PDF file size | Convert PDF files to any file formats | Merge and split PDF files |
| --- | --- | --- | --- | --- |
| PDFelement Pro | | | | |
| Free Online PDF Editor | | --- | --- | --- |
Part 2. Top 5 Online Free PDF Edtiors that You Can Consider
1. PDFescape
PDFescape is a PDF editor online service that allows users to view and edit PDF files online. They can use it to fill out forms or make changes to any PDF file. Users can even create new PDF files right on the website. Simply click on the large orange button that reads "Edit Your PDF Now". From there you'll be given the option of either creating a new PDF or uploading an existing one.
Pros: PDFescape is a great option for those who don't have Word, or any other type of document creation and editing software.
Cons: There are limitations when it comes to editing existing PDF files. And your PDF file should not be larger than 10 MB.
Platforms: Works on all browsers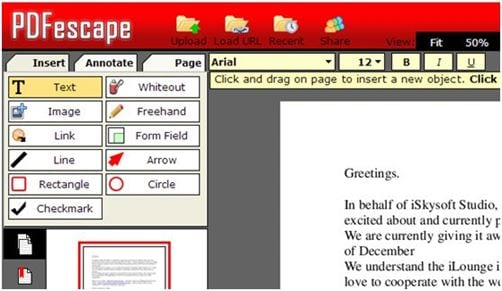 ---
2. PDFzen
PDFzen allows users to edit PDF online and upload not only PDF files, but also Word docs, Excel files, and more. They are then able to make comments on the files or fill out forms. To start, click on the button that says 'Open File'. Users will then be given the option of entering a URL or uploading the file from their computer. From there, they can make changes to the file.
Pros: PDFzen lives up to its name by offering users a clean, modern, user-friendly interface for editing PDF files.
Cons: Users are unable to erase text. They can only add more.
Platforms: Works on all browsers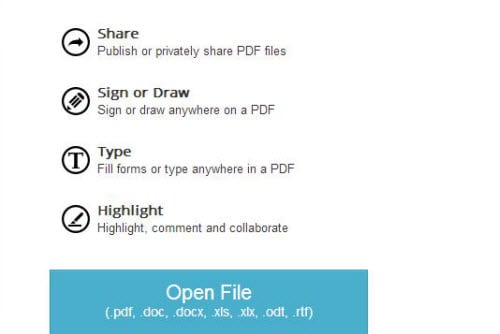 ---
3. CutePDF Editor
CutePDF Editor offers users multiple features, allowing them to change various aspects of their PDF files. To use, just click on the blue button that says, 'Start to Edit Your PDF File Now'. The editor will initialize. From there, you can upload the file from your computer. It takes a few seconds for the file to appear. There are several editing options that appear in the menu to the right of the opened file, such as delete pages, or resize.
Pros: CutePDF Editor gives users functionalities that are uncommon to most free online PDF editors.
Cons: Users are unable to add or delete text.
Platforms: Works on all browsers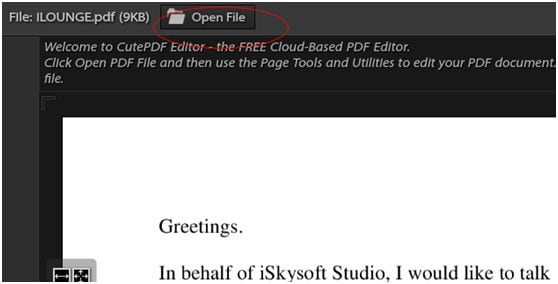 ---
4. PDFfiller
PDFfiller makes it possible for users to fill out PDF forms online. The company proudly displays the number of PDF files filled, signed, and sent using their platform in real time. To use, simply click on the red upload button. The file will open and an instructional box will appear detailing how to use the editor. Simply click on the field you want to fill and enter the required information. To sign the PDF file, click on the Signature button on the menu at the top of the screen.
Pros: PDFfiller is easy to use and allows users to put their real signature on PDF file using the mouse pad or a picture.
Cons: PDFfiller's features are limited to form filling, not offering some of the features found at other PDF editors.
Platforms: Works on all browsers.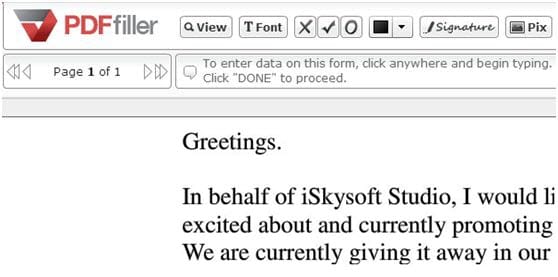 ---
5. FillAnyPDF
FillAnyPDF allows users to fill out, sign, and send PDF and Microsoft Word files online. Users can even invite others to sign forms online so that they don't have to bother with downloading and printing. All the user has to do is upload the PDF file from their computer and make the desired changes. Then they can either download the file, or send it.
Pros: FillAnyPDF gives users many extra features that make this free service a convenience to use.
Cons: Many of the most attractive features require a paid membership to use.
Platforms: Any browser with the latest version of Microsoft Silverlight.