PDF files are useful for many reasons. You can need one to solve your academic needs or just so that you can read files and books in a simpler way. When you deal with PDF files, a PDF tool that merges pages could be very useful. PDF merger software merges different PDF pages from different documents in single PDF file, making it convenient for you to handle multiple documents. But it is difficult to get a great free PDF merger. So in this article, I will introduce you 5 PDF merge freeware to help you choose the best one.
PDFelement - The Recommended PDF Merger
PDFelement Pro is a highly recommended PDF merger that allows you to merge unlimited files into one PDF.
Why Choose This PDF Merge Program:
Add unlimited files and merge into one PDF.
Edit PDF with multiple PDF editing tools.
Convert PDF to Word, Excel and other formats.
Secure PDF with watermark, signature, stamps.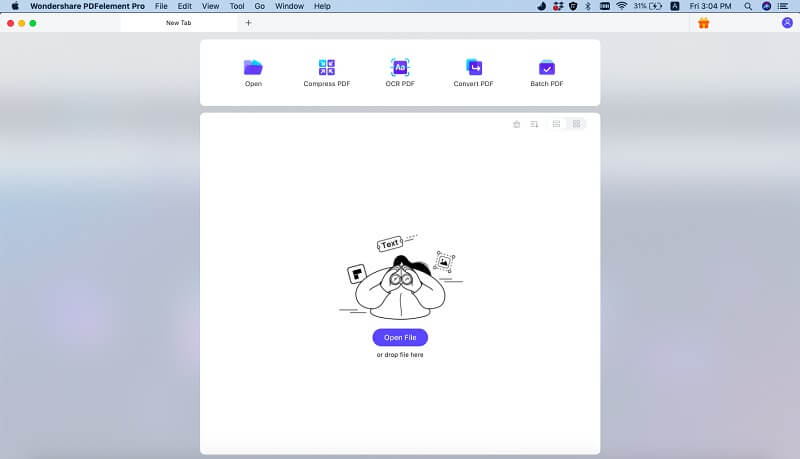 ---
Top 5 Best Free PDF Merger to Combine Multiple PDF Files
Here is the list of top five free PDF tools that allows you to merge PDF documents.
#1. jPDF Tweak
jPDF Tweak is one of the oldest PDF tool and user interface looks primitive. If you are using Windows XP and below, it will be a useful software. Merge option is available under input tab and you select a new filename for output file. In addition to all major PDF tool features, it also allows you set your viewer preferences and properties such as title, keywords subject, author etc.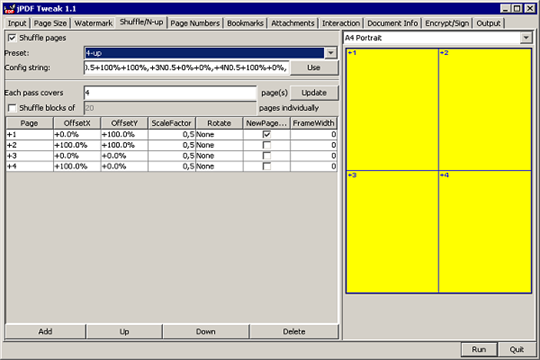 ---
#2. PDF Shaper
PDF Shaper features different PDF tools such as spilt or merge, encrypt or decrypt, convert PDF, extract images, rotate pages, signature, and extract text. The application has clean user interface and it is easy to use. However, PDF shaper lack few tools compared to other listed software such as watermark, adding header & footer, reorder pages, cropping and adding PDF information. Upon installing software you have unwanted toolbars.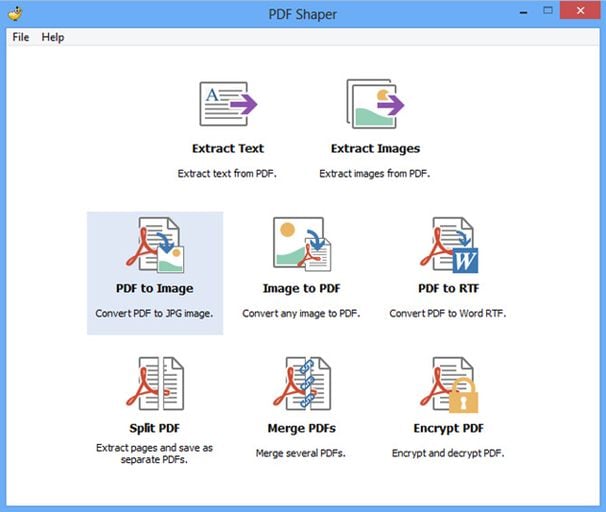 ---
#3. PDFsam
PDFsam can be expanded to PDF split and merge. It is worth using if you are dealing with recomposing multiple pages from different PDF files. Pages can be arranged by simply specifying the numbers to pages. Thumbnail view is powerful features, which helps you efficiently arrange your PDF pages. It is java based software hence your system must support Java. The basic version is free but bundled with advertisements.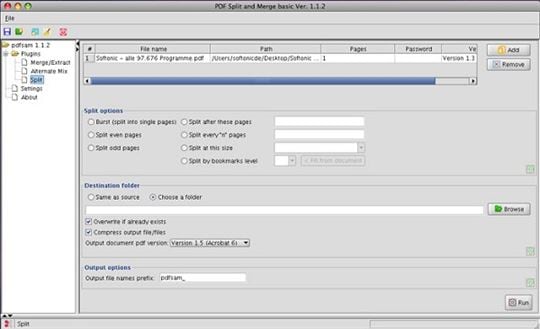 ---
#4. PDFTK Builder
PDFTK Builder is one of the simplest software available for merging and reordering pages. All can be done in one go. Software also supports encryption, split, rotate, and background. However, it does lack some basic functions like watermarking. It has password protection if you want your document to be confidential.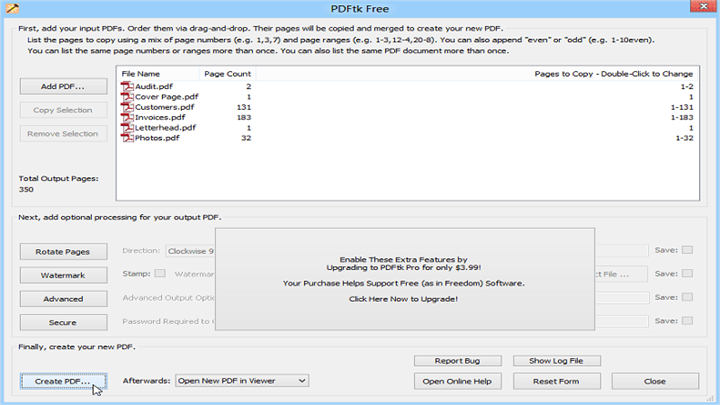 ---
#5. PDFill PDF Tools
Interface is well designed and covers almost all functions. There are few additional features for advanced user such as encryption or decryption, reformatting various pages into one page, delete, list PDF form fields, converting PDF to other formats and PostScript file to PDF conversion. Tool package is free but PDFill PDF editor, the main software, contains these tools but not available for free download.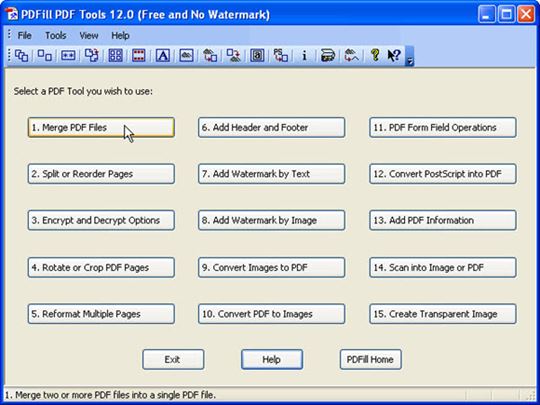 ---
Part 2. Comparison of the above Freeware for Merging PDF
In this review, top free desktop PDF merge software are described with their features, pros & cons, and supported OS.
Features

Supported OS
Pros
Cons

PDFelement Pro

Mac, Windows

Merge unlimited PDF files
Combine multiple PDF files in high speed
Edit, markup and annotate PDF
Convert and create PDF
Fill out and create PDF form
OCR PDF and secure PDF

jPDF Tweak

Windows

Stand-alone program on computer
Offers almost all basic features
Viewer preference setting and metadata

No portable version
User interface is old styled
Requires Java runtime Environment

PDF Shaper

Windows

Stand-alone program on computer
Offers almost all basic features
Simple user interface

Lacks watermarking function
No portable version by developer
Only coverts three PDF pages to Word RTF

PDFsam

Mac, Windows, Linux

Stand-alone program on computer
A portable version is available
Supports visual reordering and merging

Visual document composer is little buggy
OpenCandy is included during installation which adds lot of advertisement
Requires Java

PDFTK Builder

Windows

Stand-alone program on computer
Merges and reorders page in one go
User can add password protection

Not possible to extract individual pages
Portable version is available but not from developer
Lack watermarking function

PDFill PDF Tool

Windows

Stand-alone program on computer
Simple user interface
Carries almost all function required for merger tool

No portable version is available
No PDF to text conversion feature
Full feature edition package is not free
So, which one do you need to choose? Each software has its own strengths and weaknesses - you need to choose one which is more suitable for your needs. Therefore, it would be wise to use combination of two software to fulfill your all PDF document needs. Make sure you use the updated version and download software from the developer's site.