PDF files are popular due to their compactness (small in size) compared to the source document. They provide you with an opportunity to prevent other users from copying or printing your content. Therefore, your content can't be easily modified by anyone. PDF files also preserve the original layout and formatting. Once you successfully convert Web form to PDF, you will be able to enjoy all these benefits. Below guide will help you to process Web form to PDF conversion easily.
How to Convert Web Form to PDF
PDFelement Pro for Mac - The Best Web Form to PDF Converter
To convert HTML form to PDF, PDFelement Pro is the tool you need to download and install on your Mac. This Web form to PDF converter takes your PDF editing abilities to a whole new level. It does support not only PDF creation but also allows you to edit, convert PDF files to other editable formats, share, secure and do so much more. For convenience, iSkysoft offers users free PDF form templates for download and the pro version features OCR technology that lets you edit and convert the scanned PDF files.
Key Features of This PDF Converter
You can create and fill out PDF forms and edit them with ease.
With this tool, you can easily convert HTML files to PDF and create PDF from other formats.
The software comes with amazing editing tools that let you add, delete, replace, extract, crop images or delete PDF files with just a few clicks.
It converts several formats including existing PDF, Text, images and HTML form to PDF.
It allows you to secure PDF files by adding passwords, placing custom stamps and digitally sign PDF files.
You will be able to share your PDF files with relatives, friends and colleagues by printing them out within the program, attaching the files to your email and uploading PDF files directly to Dropbox.
---
Steps for Converting Web Form to PDF
Step 1. Import Web Form to iSkysoft PDF Editor
First, save the Web Form into your Mac. And download and install the iSkysoft Web form to PDF converter. Launch the program, you will be able to see some of the basic functions of the software. Click "Create PDF" to import the web form to the program.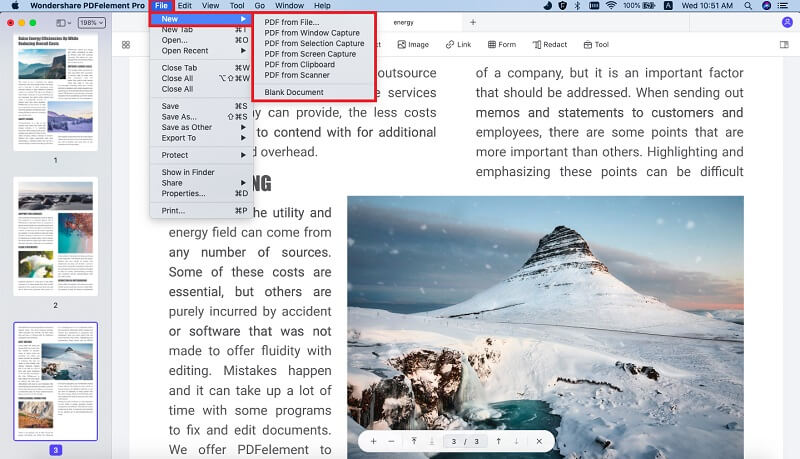 Step 2. Save Web form as PDF
Click "File" > "Save As" to save the Web Form as a PDF file. If you want to convert HTML to PDF, the steps is the same. After that you have loaded the target file to the program. You can save the file as PDF by clicking on "Save As" button.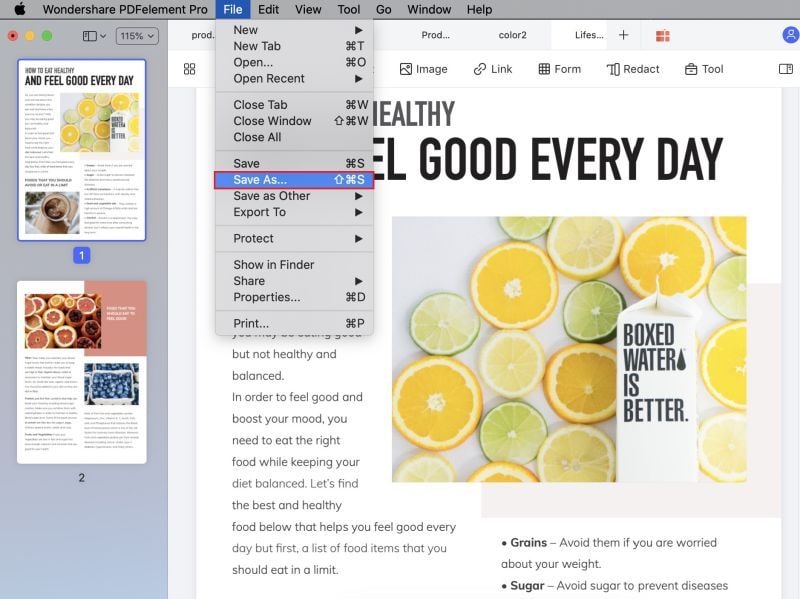 If you would like to convert multiple or several web forms to PDF, click File> Create> Combine File into PDF then upload all the Web forms that you would like to convert to PDF file. Alternatively, you can click on "Combine Files" located on the home window and then add the Web Forms.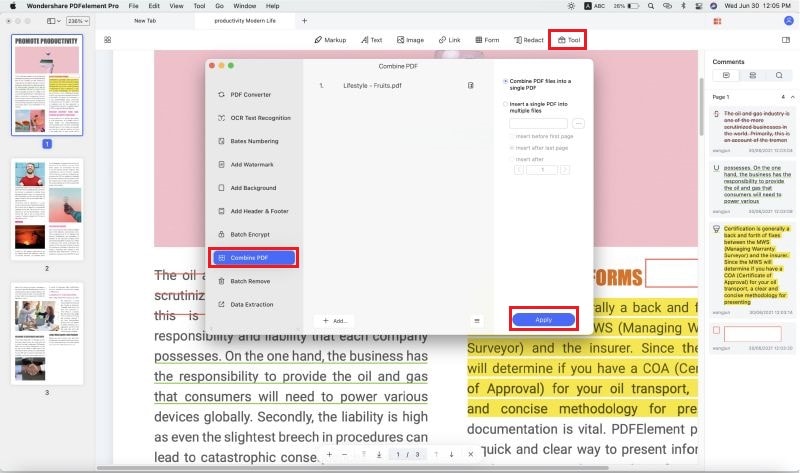 Step 3. Fill out PDF Forms
Beyond just to convert web form to PDF, you can use this tool to fill out PDF forms too. After you open a PDF form with the PDF editor, click on the "Form" button. And then you can directly click on the form fields to input the texts. By clicking on the "Text Comment" under "Comment" button, you can fill out non-interactive PDF form. When finished, press "Command+S" or go to "File" > "Save" to save the changes.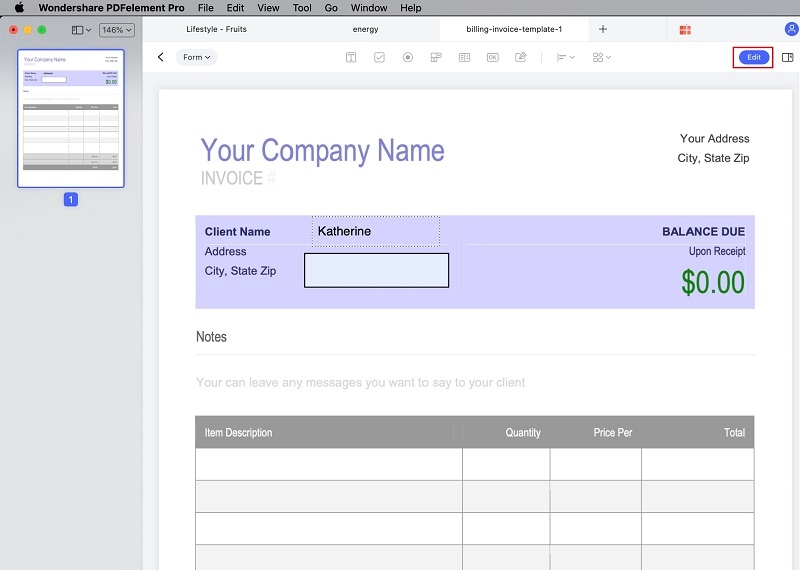 PDFelement Pro is an outstanding Web Form to PDF converter. The professional PDF editing tool is second to none in PDF file creation from existing web forms, PDF files, images, web pages, EPUB and other forms of texts.
The output file is just amazing. Each component/element of the Web Form is converted into the counterpart equivalent in PDF format. You will now have a compact PDF file that is smaller in size compared to the original Web Form, and you will be able to enjoy all the benefits of PDF documents.